'Obi-Wan Kenobi' Trailer Breakdown: Who Is Who in the Disney Plus Series
It is not an exaggeration to say that the upcoming Obi-Wan Kenobi series is the most anticipated project Disney Plus has ever released. The show, which will start streaming on May 25th, released its first teaser trailer during the most recent Annual Meeting of Disney Shareholders, and has already encountered a tsunami of fan excitement online. Today, we'd like to break down everything we saw in that 90-second teaser, combined with all the official information we have on the series. There will be no references to leaks or spoilers, other than some educated guesses.
One of the biggest takeaways from the trailer was the official confirmation of the Inquisitors being part of the show. Entertainment Weekly had already confirmed a few hours prior to the trailer's release that they would play a role in the series and went as far as showing pictures of Moses Ingram as one of them (more on her later). The teaser then finally gave us a glimpse at the Grand Inquisitor and the Fifth Brother, as well as who is playing them. Let's take a look at all the actors and their roles in the show.
Obi-Wan Kenobi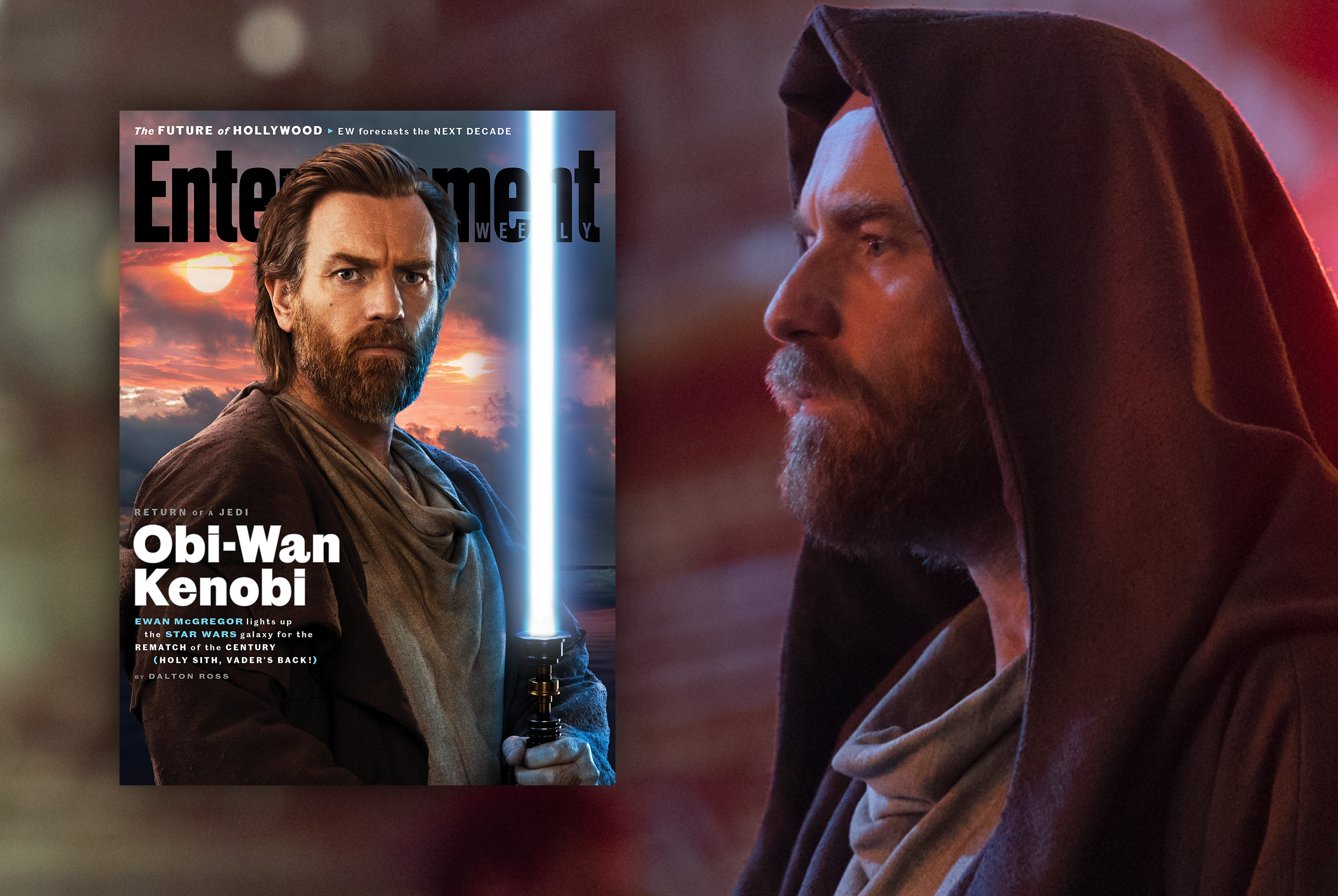 Ewan McGregor is back as the Jedi Master, as we've known since forever. The actor has been the biggest champion of the show and its director, Deborah Chow, since it was announced. He is an executive producer in the show, and has been heavily involved since the beginning. And of course, he was always very excited about the reunion with Hayden Christensen, and we cannot wait to see more on that.
Ironically, though, the character doesn't have a big presence in the trailer. He was only given two lines in the voice-over, which immediately tell the audience where he is emotionally. Ten years after losing the war, during the events of Revenge of the Sith, he is devastated and is only focused on protecting Luke. As Ewan McGregor told EW,
"We find Obi-Wan at the beginning of our story rather broken, and faithless, and beaten, somewhat given up."
The magazine also revealed that he has "set up shop to watch over a young Luke Skywalker" in a sparse dwelling on Tatooine. To travel around, he uses an eopie, as we first saw in the concept art released in November and in both the EW pictures and the trailer. He is also seen in the trailer using public transport, in a scene that could be from the moment he leaves Tatooine. He must go unnoticed, as there are powerful enemies looking for him.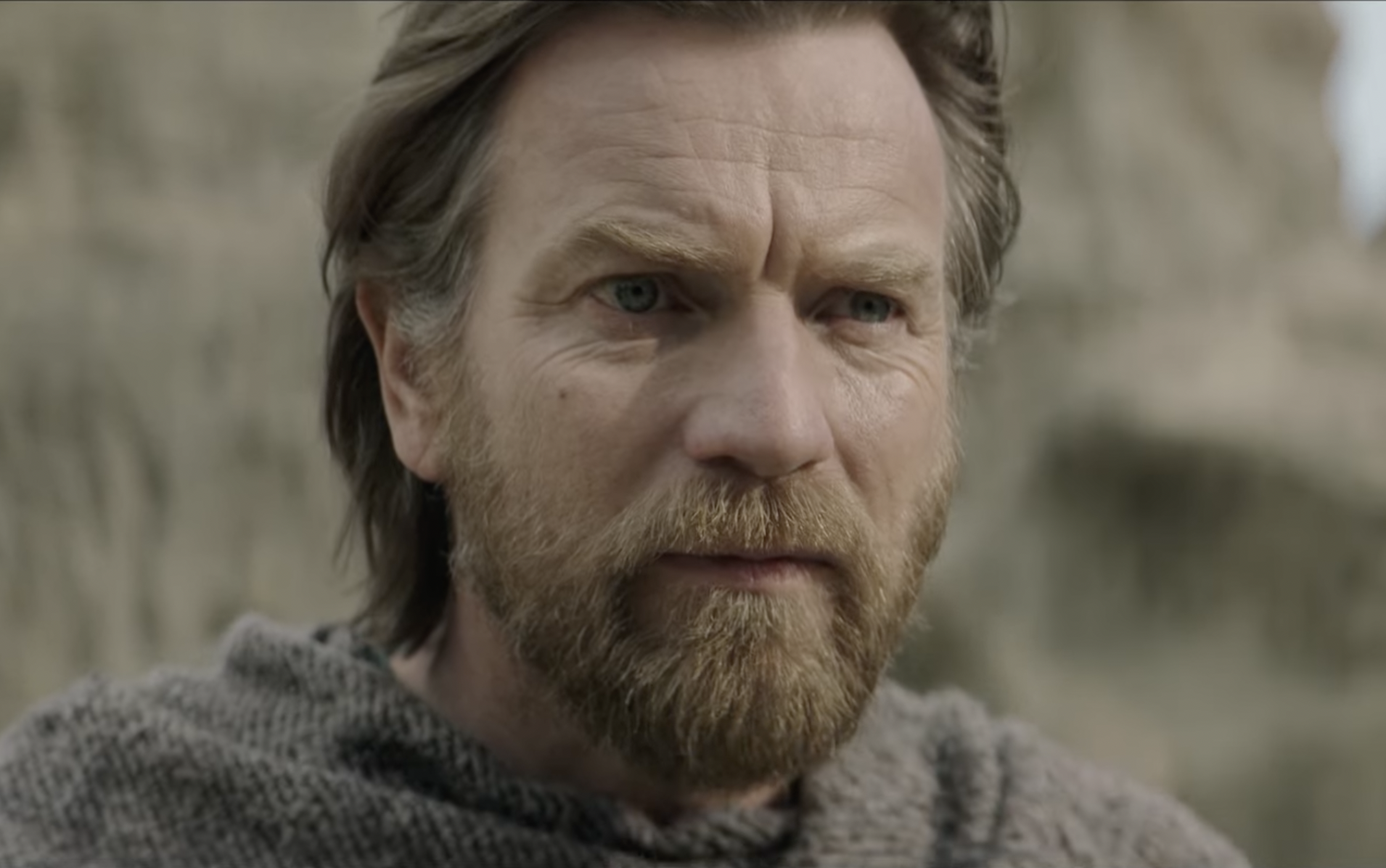 We know that, besides Tatooine, Obi-Wan also visits a planet called Daiyu, as revealed by Entertainment Weekly. Series writer Joby Harold told the magazine the following:
"[Daiyu] sort of has a Hong Kong feel to it. It's got a graffiti-ridden nightlife, and is kind of edgy. It's just got a different lane and a different feeling."
This is definitely not the typical Star Wars planet. At first glimpse, it is reminiscent of the lower levels of Coruscant as depicted in some of the animated series, and in some of the footage we've seen from the never-released Star Wars: Underworld series that George Lucas was developing before he sold Lucasfilm.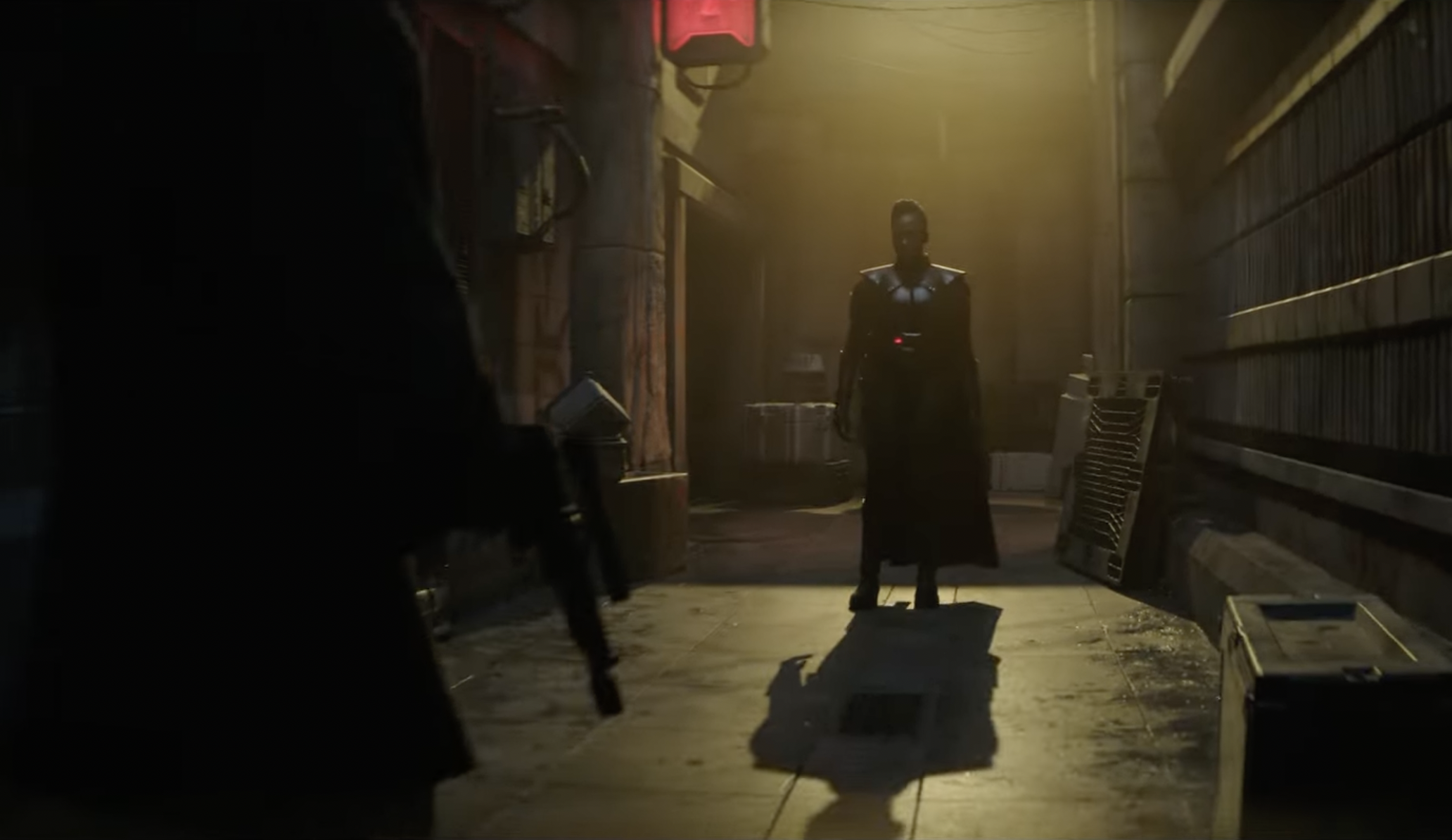 Obi-Wan appears at the end of the trailer on a rooftop, wielding a blaster while he covers up. Moments before, we see a character with a blaster on their hand, facing off against Moses Ingram (see picture above). While we never really see the character's face, it definitely looks like Kenobi, who did not ignite his blue lightsaber once in this trailer, probably trying to go unnoticed as the Jedi hunters are closing in on him. However, the lightsaber hilt does appear as the "I" in "Kenobi" in the show's logo, and the character is holding it in the poster that was released in February.
The Inquisitors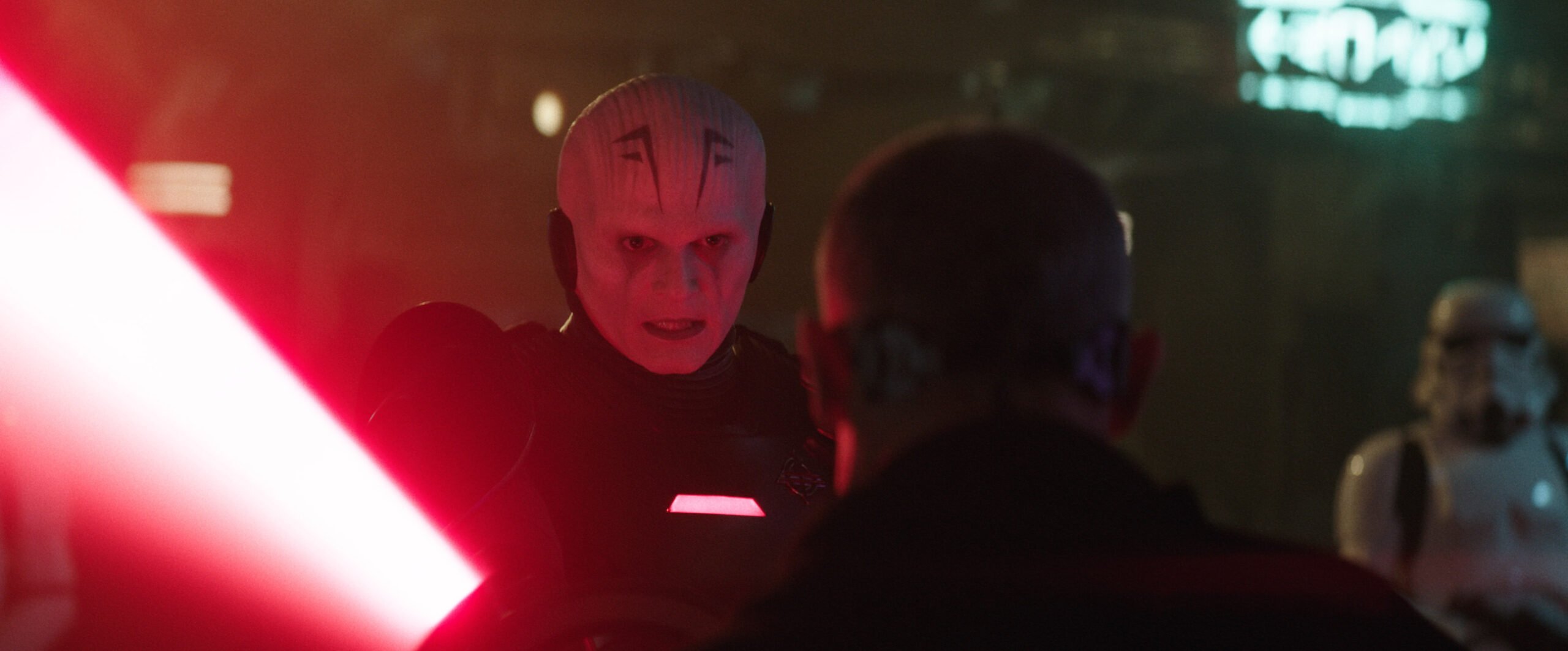 The Inquisitors are a group of Jedi hunters under the command of Darth Vader. They are force-sensitive, dark side warriors, tasked with the mission of eliminating all Jedi that survived Order 66. They are, in canon, key players to the Great Jedi Purge that happened in this period of time. We don't know for sure the total number of Inquisitors there are, but we do know that they are referred to as "n-th Brother/Sister", where n is a cardinal number. For instance, in the trailer, we've seen the Third Sister and the Fifth Brother (more on them below). Their leader is the Grand Inquisitor, who we also see in the trailer.
To travel, they use their own shuttle named Infernum, which we do see in the trailer when it enters the Fortress Inquisitorius, the main headquarters of the Inquisitorius Program. This location was first introduced in the video game Jedi: Fallen Order, and is an underwater compound located on the moon Nur, which is very close to Mustafar. The behind-the-scenes reel released in November also included a concept art picture of this compound.
While they've been rumored for a while to be part of the series, this is the first time Lucasfilm has officially confirmed it. Let's take a closer look at who they are.
The Grand Inquisitor
This is the leader of the Inquisitorius Program, and reports directly to Vader. He was first introduced in the animated series Star Wars: Rebels, voiced by Jason Isaacs, but would go on to appear in many stories across various media. He has now made the jump to live-action in the Obi-Wan Kenobi series, played by Homeland actor Rupert Friend.
Fans were immediately thrown off by the character's look, which is distinctively different from the way he was depicted in Star Wars: Rebels (see below pictures of the Grand Inquisitor from Rebels and actor Rupert Friend, side by side). In fact, online artists have already made slight improvements to the footage we've seen to make the character look more like his Rebels version — check out one example here.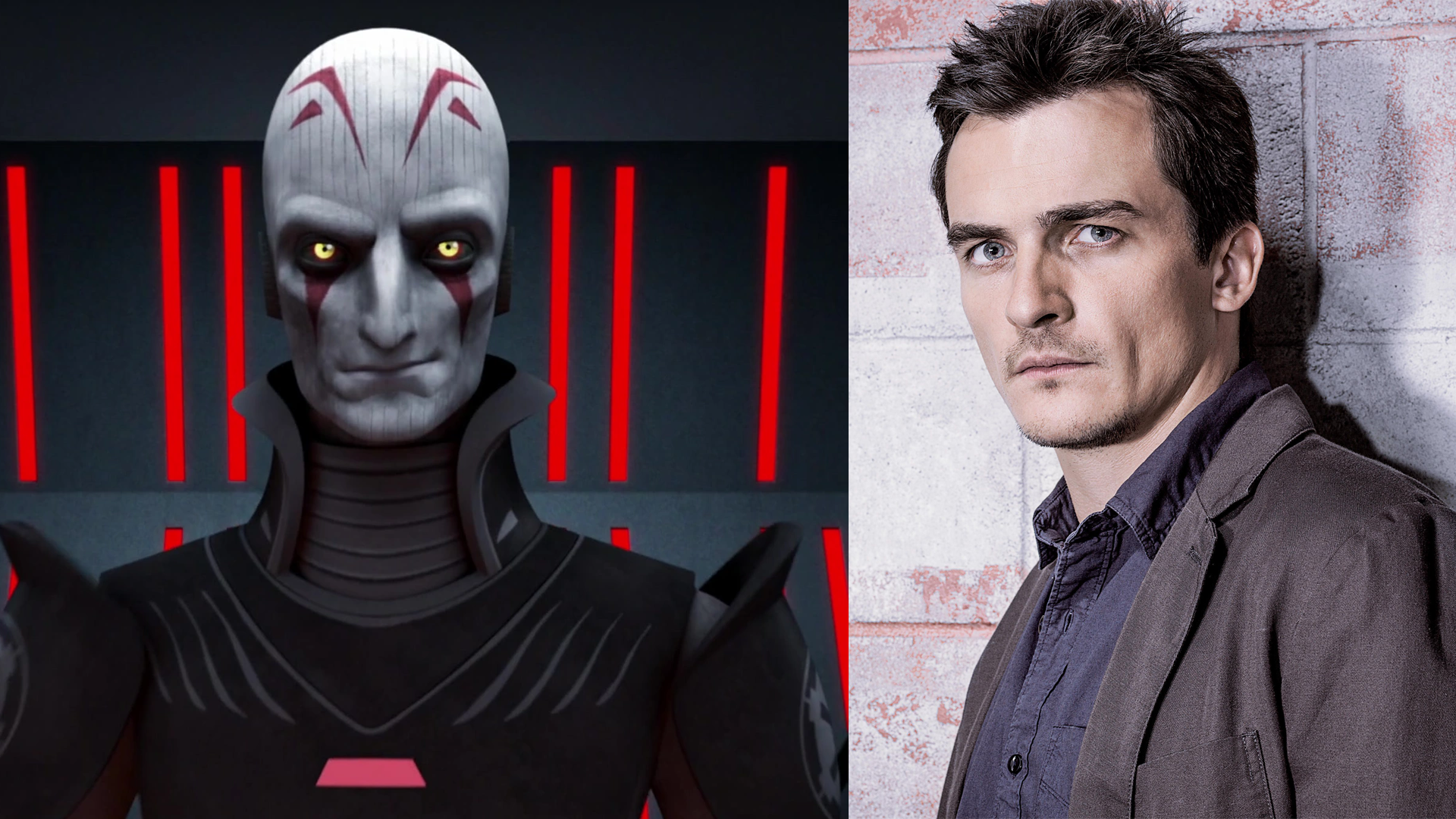 Rupert Friend had the most amount of voice-over in the trailer, but his role will probably be limited. He was one of the first main actors to wrap up filming during the summer of 2021, and if the trailer and the EW coverage are any indication, the main antagonist of the show, besides Vader, will probably be Moses Ingram's Reva.
Reva, the Third Sister
Moses Ingram was reported to be joining the cast the same day as Rupert Friend and most of the actors listed here. Shortly after her announcement, Variety said that her role would be substantial in the series, and everything we've seen points in that direction. The actress posted a video training with a lightsaber on May 4th, 2021, and after tons of initial speculation, many outlets recently got wind that she'd be playing an Inquisitor.
Entertainment Weekly officially confirmed this hours before the trailer came out, as well as her character's name, Reva. After the release of the trailer, StarWars.com confirmed that she is indeed playing the Third Sister. The character has not appeared in canon before.
Reva was described to EW by director Deborah Chow and writer Joby Harold as "ruthlessly ambitious". The magazine showed two pictures from a scene that we also see briefly in the trailer, which seems to be Reva on Tatooine looking for Jedi and confronting Joel Edgerton's Owen Lars instead. In the trailer, she appears to have publicly hung someone, probably to show the people on the planet she is not messing around. She is also seen, later in the trailer, confronting another character whose face we never see.
Ingram told EW that Reva, the Grand Inquisitor, and Vader "share a common dark-side goal. They are on the same team." And to her, there is something that particularly stands out about Reva: "It's all heart", she said. Ingram was among the last badge of actors to wrap their parts of the show, along with Hayden Christensen and Ewan McGregor, which would be further confirmation that she has a big role to play in the series, as the trailer hints.
The Fifth Brother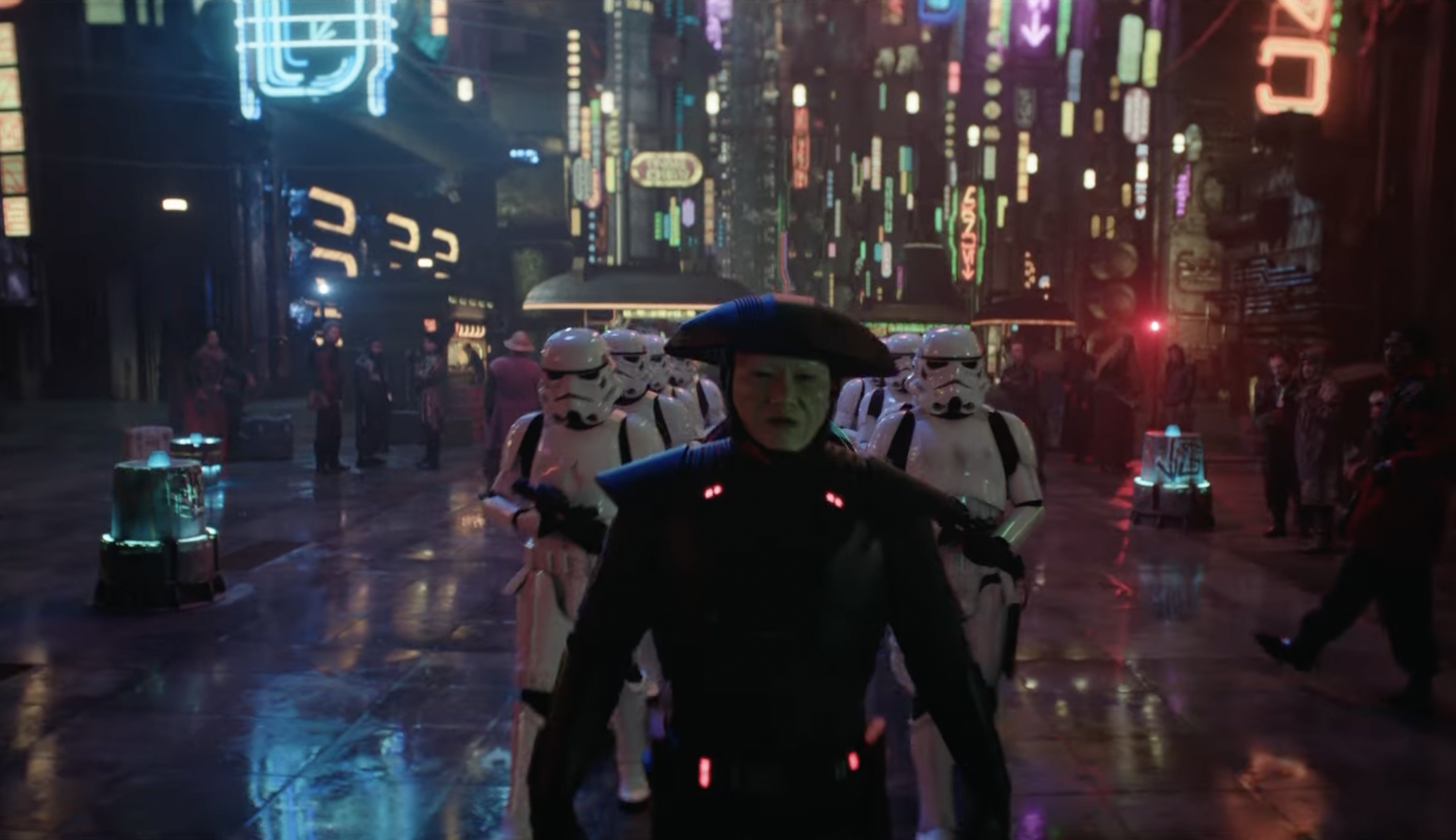 The third Inquisitor that appears in the show is played by Sung Kang and is none other than the Fifth Brother. The character may already be familiar to most Star Wars: Rebels fans, as he was introduced in that show. We only see him twice in the trailer — in the shot above, and in an interior scene in which he talks to Reva (see below). While in this last scene we never see his face, we can quickly identify his helmet.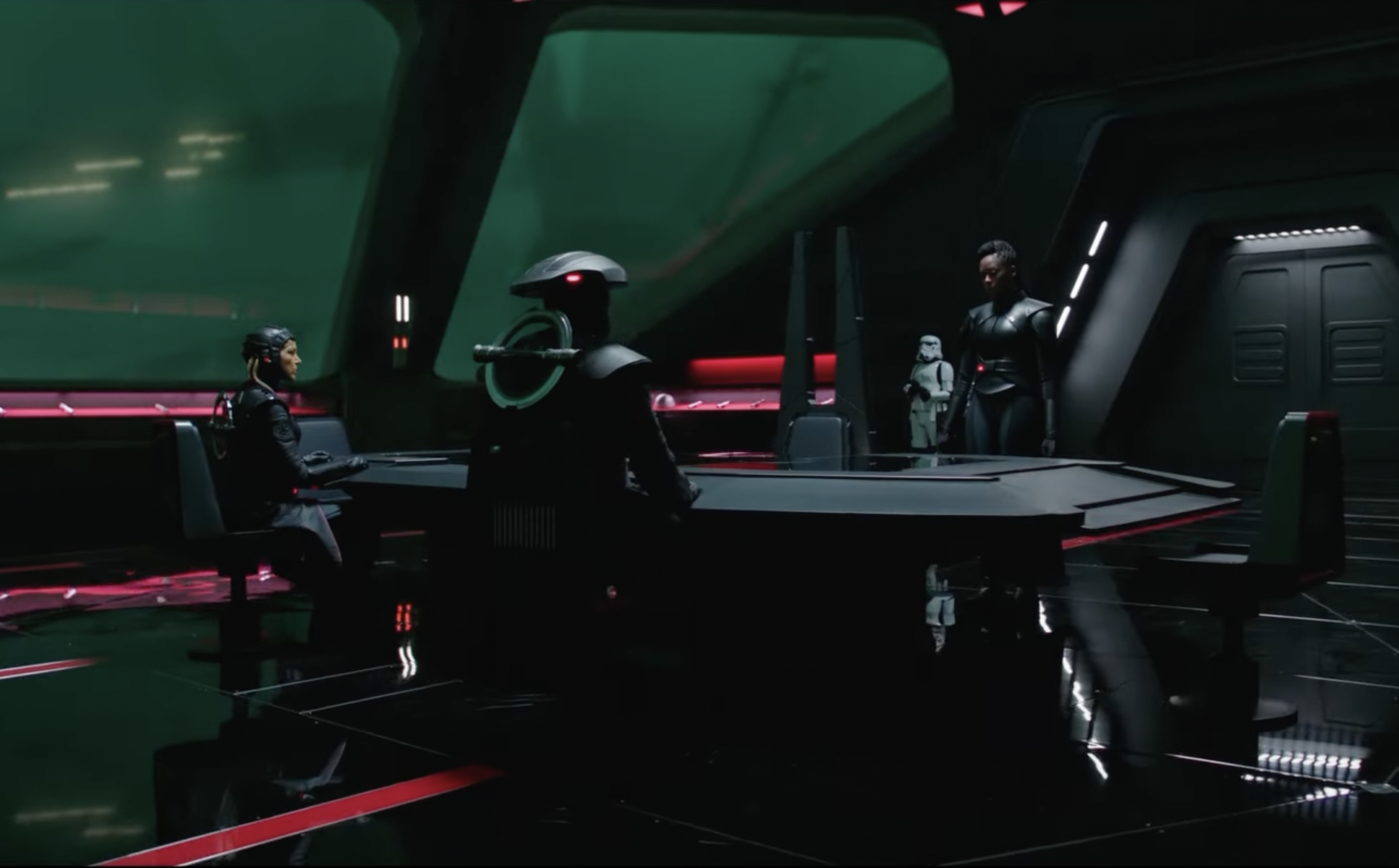 Sung Kang's role was also kept a secret, though a rumor from last summer did have him as the Fifth Brother. The actor revealed in a couple of interviews last year that his character had a lightsaber in the show, that he was wearing a costume and that he interacted with Darth Vader and Jedi. After that, many fans put the pieces together and concluded that he would be playing an Inquisitor. This is the first official confirmation we've had.
Sung Kang also wrapped his part fairly early, as the first week of August 2021 he was already working on another project. This could mean that his part will be rather limited in the series, much like what I assume the Grand Inquisitor's will be. This matches the feeling we got from the trailer that the big villain of the show will be Reva.
A fourth Inquisitor
There is another character that appears in the trailer twice — in the scene above, lining up random people on Daiyu, and in the interior scene depicted before, side by side with the Fifth Brother. So far, we haven't been able to identify either the character or the actress, but she definitely looks like a fourth Inquisitor. If we were to take an educated guess, this could be Simone Kessell, as she is the only actress from the official casting list we haven't been able to identify yet.
Maya Erskine hasn't been spotted either, but she is shorter than what this Inquisitor seems to be, and even the actress admitted her role was rather limited (though it should be said that Deadline's original report said she would appear in at least three episodes, but did not reveal the extent of her appearances).
This is pure speculation for now, of course, and there is not much to suggest this is Kessell. Since we don't know much about the character either, we'll move on.
Owen and Beru Lars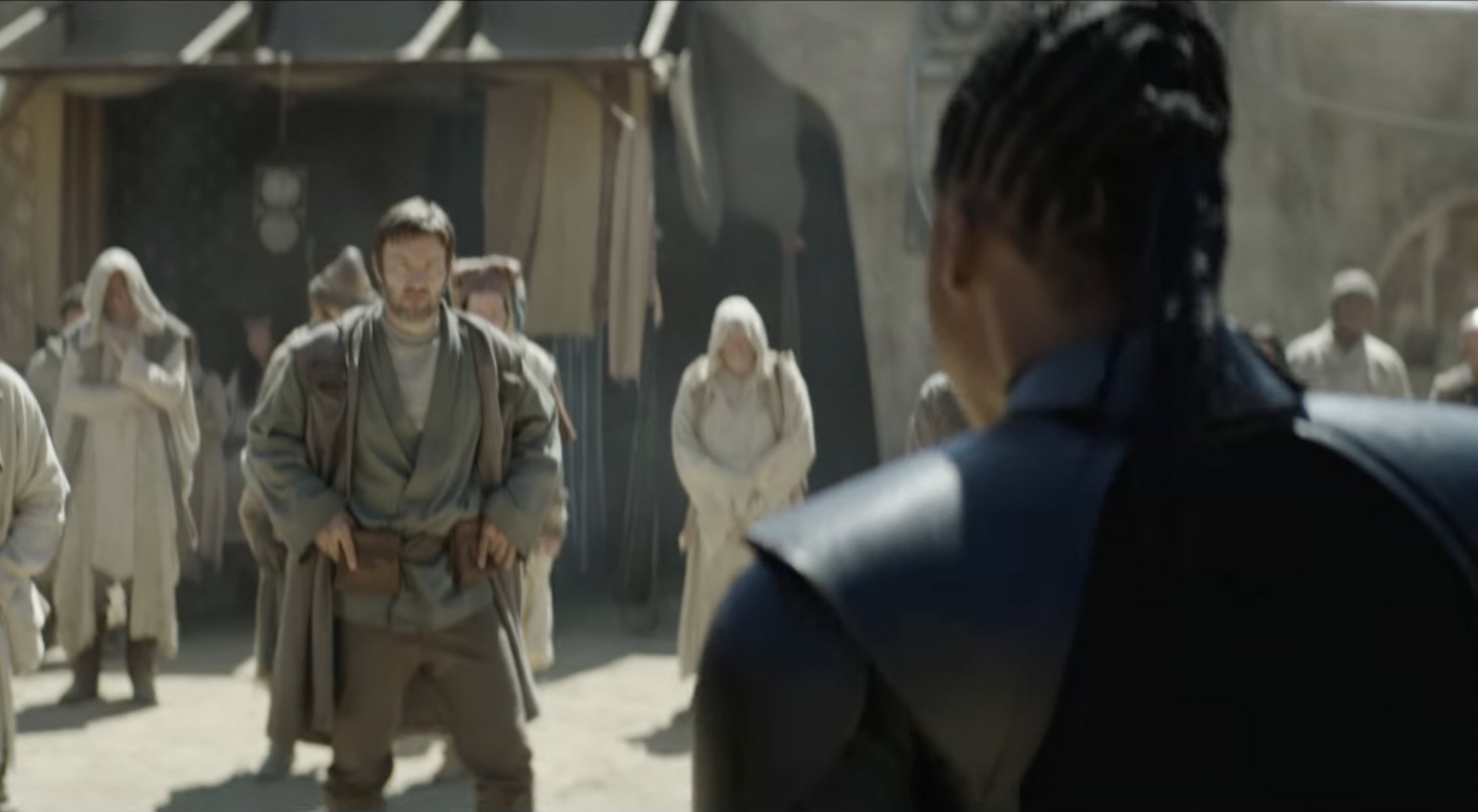 Joel Edgerton's Owen Lars appeared in a few scenes in the trailer, but the big focus seems to be in the scene depicted above, in which he crossed paths with Reva. We don't know how big of a role he will have in the series yet, but it may be larger than we initially thought. Series director Deborah Chow told EW the following about Edgerton:
"Thank you, George, for casting Joel Edgerton as Uncle Owen. That's all I can say."
In A New Hope, Owen is definitely not for the idea of Luke running around with Ben Kenobi. Since that was never explored in the prequel trilogy, it's very possible we'll find out in this series why the two of them can't see eye to eye at the beginning of the original movie.
As far as Beru goes, we only see her briefly when Obi-Wan is looking through the binoculars to watch over Luke. Bonnie Piesse will probably (hopefully) have more to do in the series than she did in the trailer.
Indira Varma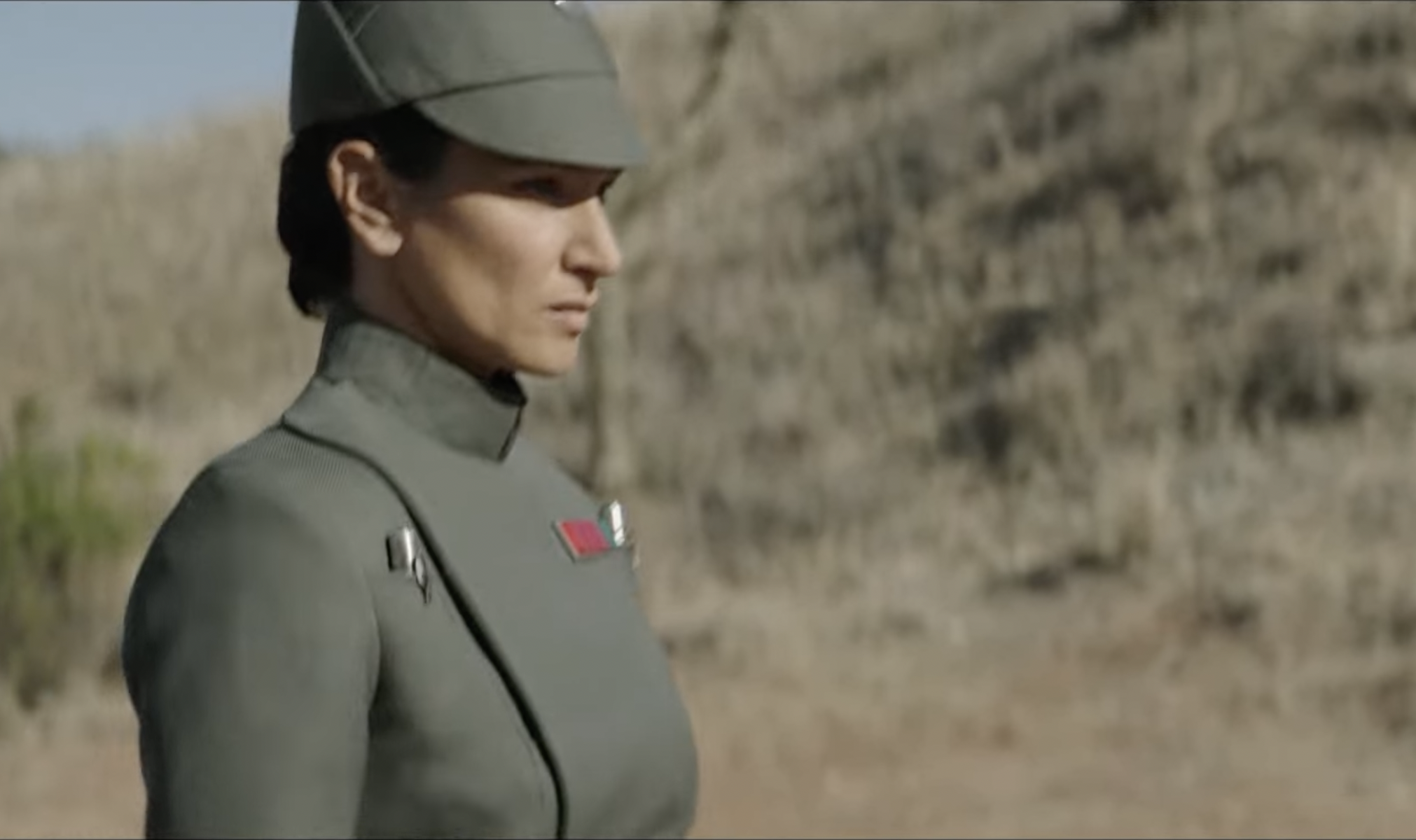 Indira Varma was the first actress reported to be joining the cast of Obi-Wan Kenobi, besides McGregor and Hayden Christensen. She was spotted on set wearing an Imperial costume, the one that she dons in the two seconds she appears in the trailer. We can pretty much confirm she will be playing a foe and not a friend in disguise.
From an interview the actress gave a year ago, we know she will interact with Ewan's Obi-Wan. In that interview, she also praised the job of director Deborah Chow, who made the production "feel like an independent movie." There aren't a lot of details on the character yet, but IMDb says her character is named Tia. She wrapped filming early August, around a month before production wrapped, so her role might not be very large.
Luke Skywalker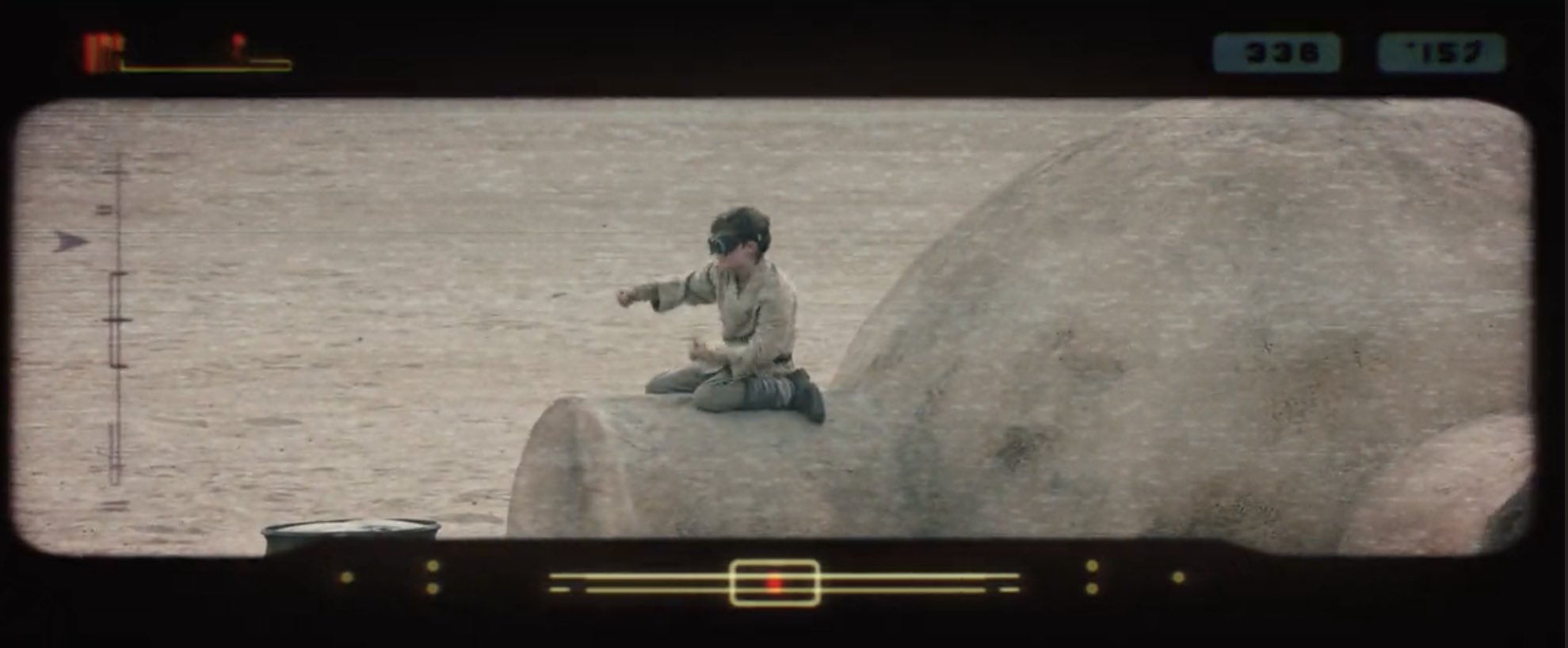 Rumors about a young Luke Skywalker appearing in Obi-Wan Kenobi have been circulating forever. Ewan McGregor already hinted at him in an interview last year, and now, it's finally been confirmed. Lucasfilm threw the secrecy out the window in the very first seconds of the trailer and showed us that yes, Luke is in this series. His role will probably be very small, but we definitely did not expect to see him in the trailer, so perhaps Deborah Chow will surprise us again. We still don't know who is playing him.
Kumail Nanjiani, O'Shea Jackson Jr., and Benny Safdie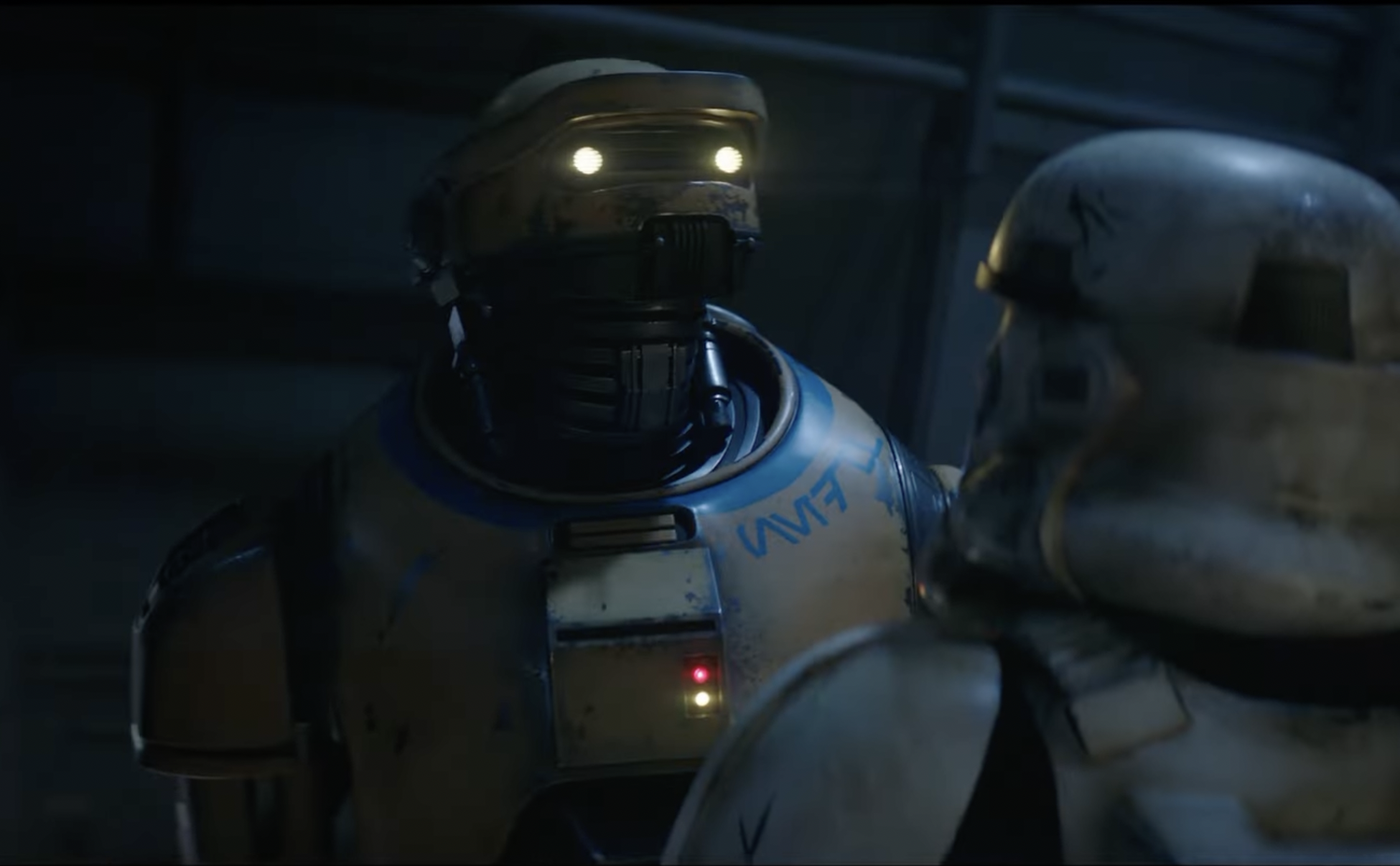 Of the twelve initial people that were announced last year by Lucasfilm, we still have not spotted these three actors. We could also include Simone Kessell, but I've already mentioned that she could be the unidentified Inquisitor, and other than that, I'm out of ideas. Maya Erskine is also in the show, but her part is very limited, and we will probably not meet her character until the show debuts.
Kumail Nanjiani mentioned in an interview last year that he has a substantial role in the series, and that he is an ally to McGregor's Obi-Wan Kenobi, slightly intimidated by the Jedi Master. About his part, he said:
"We haven't seen this exact thing in Star Wars yet. This is like a new version of a type of Star Wars character we've seen before."
Now, this is just a theory, but something about Nanjiani in Star Wars really screams "droid" to me. For some reason, I see him as this show's version of Taika Waititi's IG-11 in The Mandalorian season 1. Because of that, I can see him in a performance capture suit playing the droid seen in the frame above. He could be to Obi-Wan what K-2SO was to Cassian in Rogue One, with some obvious differences. For instance, this would be a droid that would be intimidated by a human character, but in a Kumail Nanjiani kind-of-way. That could match his description of the role.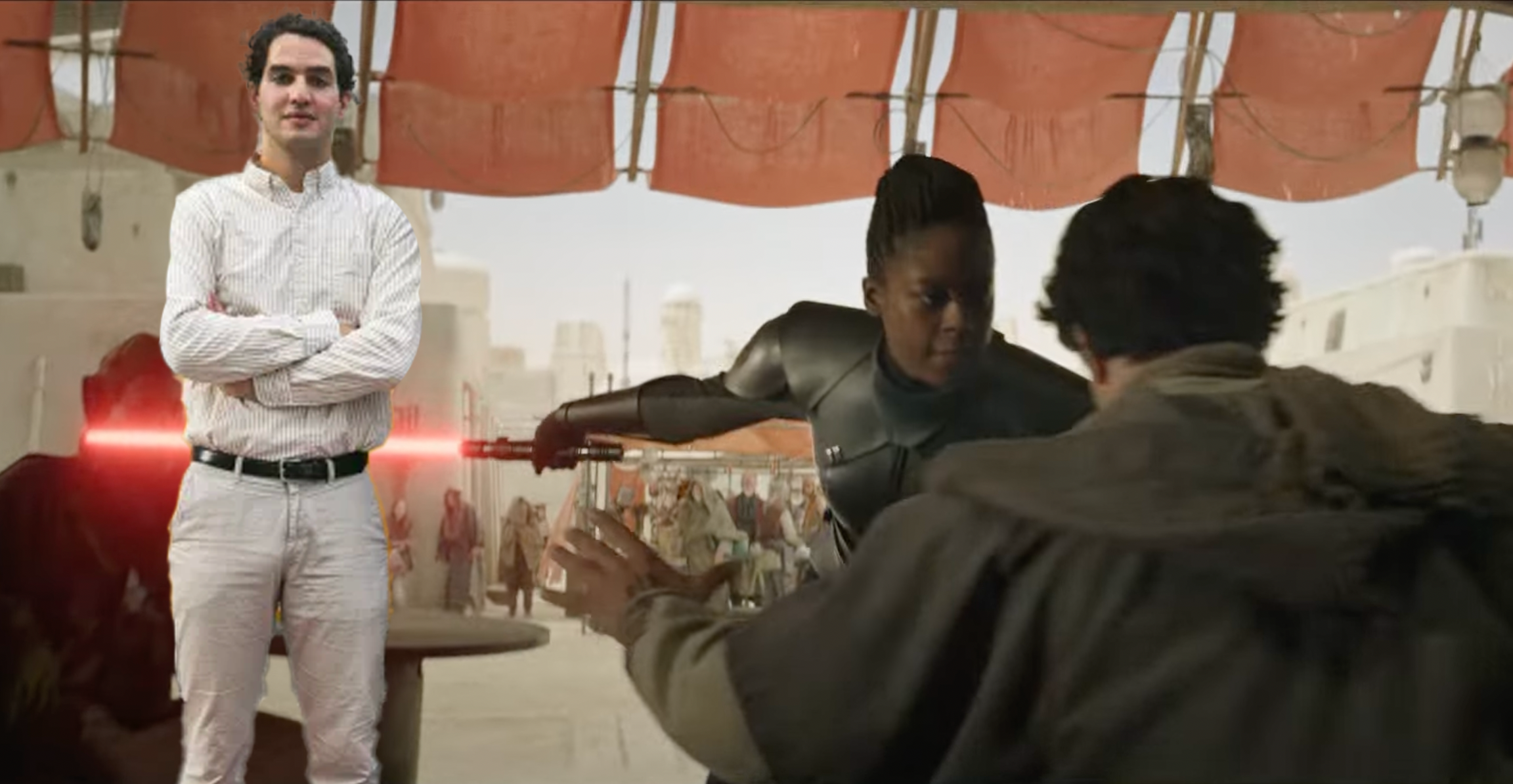 As far as Benny Safdie goes, this is slightly more complicated. There's something about the character on the right-hand side of the picture above that is reminiscent of him. I admit that's a stretch, as it is based solely on the shape of his skull. I will say, though, that Safdie immediately strikes as an ally to Kenobi instead of an Imperial. Judging from this scene, this could be Reva hunting down a Jedi, to show the audience her powers. But since this scene takes place on Tatooine (it's the same setting as the one we see Owen in later), it's very unlikely this will be another Jedi hiding on the same planet.
If the character on the right is indeed Benny Safdie, and he is also the one that is hung by Reva in the other scene from the teaser, then we definitely should not expect him to play a big role in the series. But this could also explain why Safdie was the last one in the casting image that was released by Lucasfilm last year, while actors with prominent roles like Moses Ingram of Ewan McGregor himself are on top.
And last but not least, we have O'Shea Jackson Jr. If I'm being honest here, I have no clue. The actor is probably the one to have shown more excitement on social media about the new series, and in the few interviews he's given over the past year, he did not hold back:
"It was such an honor to work for Star Wars. I'm such a nerd. If anybody who really knows me knows I'm a nerd to the core. That was the best job I ever had in my life. I just want to go back. I hope there's reshoots!"
He also wrapped his part with the first wave of actors, towards the end of July and the beginning of August 2021. We know that he was in Ireland in mid-August when Cocaine Bear started shooting.
There is, of course, one last role we haven't discussed…
Darth Vader
This is the first and only look we've had at Vader in the series. Hayden Christensen did talk to Entertainment Weekly about the show, but he does not appear in the trailer, other than his breathing playing over the Obi-Wan Kenobi logo. This will certainly not remain this way. Other than McGregor back as Obi-Wan, Vader is the big draw for this series, and Lucasfilm will certainly use him in the marketing.
Lucasfilm's Story Group member Pablo Hidalgo recently hinted that the company is going all-in marketing the show. In fact, not having Vader in the teaser almost guarantees we'll get a full trailer down the line in which he will appear. This would mean they will not follow the same strategy as The Book of Boba Fett and The Mandalorian season 2, both of which only released one trailer ahead of the season's debut. In fact, we could very well get a full trailer on May 4th, three weeks before the premiere of the first episode. However, we should also keep in mind that Lucasfilm hasn't traditionally used Star Wars Day to promote any of its projects.
Vader's role in the series still remains a mystery. We know he is coordinating the Inquisitors to hunt down Kenobi, and that at one point, he will face the Jedi himself, in what Kathleen Kennedy called "the rematch of the century". However, Hayden Christensen would not tell EW why it was key to have him back, and when asked if he'll have a large presence in the series, writer Joby Harold would only say the following:
"His shadow is cast across so much of what we do. And the degree of his proximity to that shadow is something that we'll discover. But he is very much a part of the show emotionally for Obi-Wan, and possibly beyond that as well."
He also added that we are going to see "a very powerful Vader." The cast and crew would not confirm to the magazine if James Earl Jones (who turned 91 this year) will be back to voice the character. This is certainly interesting, because if it was Hayden voicing the character, they would have definitely said as much. It's possible, however, that they found another actor to play the voice, and they don't want to announce it yet.
That being said, we can expect Hayden to play a significant role in the series. Not only was his rematch with Obi-Wan the selling point of the series, next to McGregor's return, but Christensen was also one of the last actors to wrap, back in September 2021. Ewan McGregor has talked at length over the past year about how thrilled he was to reunite with Hayden, and now the Canadian actor also shared the same feelings with EW. Kathleen Kennedy described the reunion between the two as very emotional, back in November, and if their back-and-forth during the Entertainment Weekly feature is any indication, we are in for a treat with these two.
We at Star Wars News Net found out a few months ago some details about the role Vader will play in the series. Beware, they will be considered spoilers to many people, but if you are really curious, you can check them out here.
If we are going to take anything away from the trailer is this: Obi-Wan is in a very dark place when the show starts. He is destroyed and filled with a sense of guilt and regret after the events of Revenge of the Sith. And things are not about to get better, because the Inquisitors, at the command of Lord Vader himself, are closing in on him. While the Grand Inquisitor is seen questioning people about Kenobi, it is the Third Sister, Reva, who finally finds him. Obi-Wan must go out of his way, trust Owen and Beru will take good care of the young Luke, and confront, once and for all, his old apprentice. Between darkness and defeat, hope survives.
Miguel Fernández is a Spanish student that has movies as his second passion in life. His favorite movie of all time is The Lord of the Rings, but he is also a huge Star Wars fan. However, fantasy movies are not his only cup of tea, as movies from Scorsese, Fincher, Kubrick or Hitchcock have been an obsession for him since he started to understand the language of filmmaking. He is that guy who will watch a black and white movie, just because it is in black and white.