'Rangers of the New Republic' Not Moving Forward – Ideas To Be Used in 'The Mandalorian'; and More 'Star Wars' Updates From Kathleen Kennedy
Now that the Empire magazine January issue is out, we can finally read all of their coverage on The Book of Boba Fett. and other updates on the Star Wars franchise. Earlier this week we reported on Dave Filoni's writing process for Ahsoka, Kathleen Kennedy on the emotional reunion between Hayden Christensen and Ewan McGregor as wells as the future for sequel trilogy characters, and Jon Favreau and Robert Rodriguez talking The Book of Boba Fett. Well, there's more, including Kennedy essentially confirming Rangers of the New Republic has been cancelled, with ideas from it being absorbed into The Mandalorian and potentially other series.
When discussing the future of the franchise, Kathleen Kennedy gave an update on Rangers of the New Republic  — the Mandalorian spin-off show that was announced a year ago during Disney's Investors Day. Earlier this year Variety reported that the show as not in active development. While that didn't mean that the show was cancelled, Kennedy has now confirmed that it will not move forward:
"We'd never written any scripts or anything on that. Some of that will figure into future episodes, I'm sure, of the next iteration of 'The Mandalorian.'"
Empire wrote that the series was "likely to be absorbed into other series," though that was not a direct quote from the Lucasfilm president. It is unspecified if by "other series" they are just referring to The Mandalorian or if Kennedy spoke about other projects too.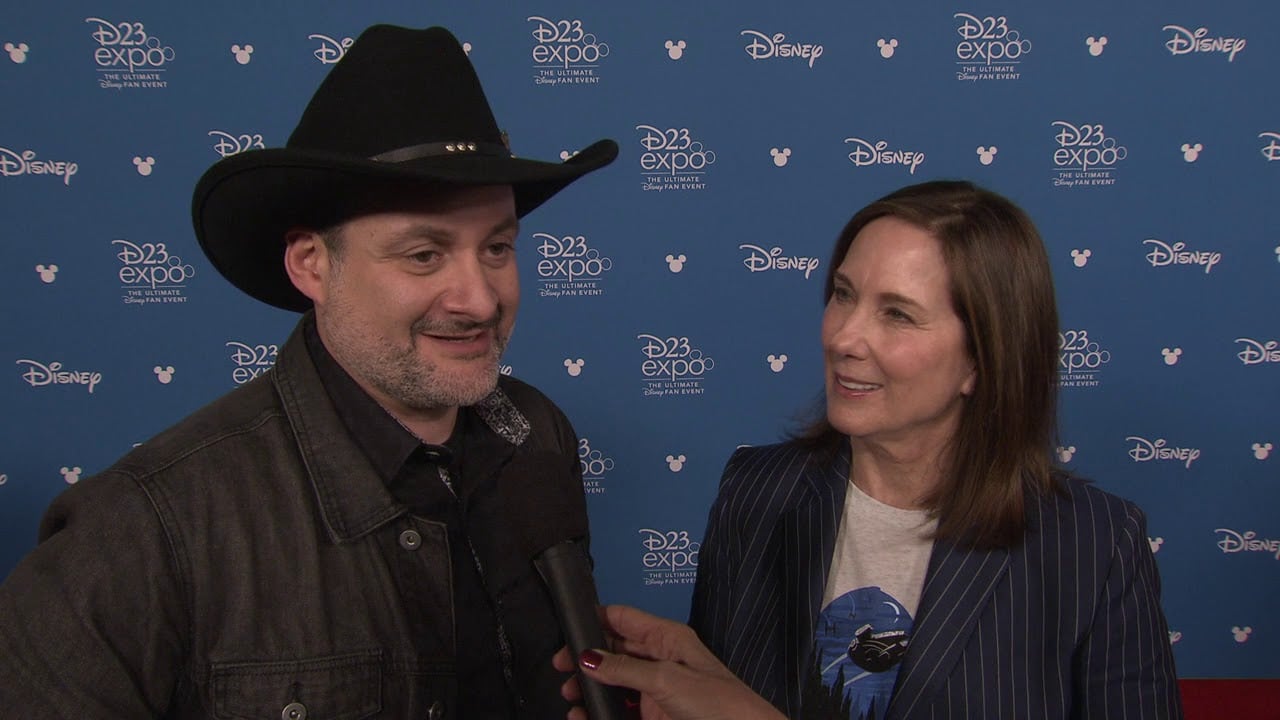 However, there is a whole other string of projects that are very much alive. Kennedy's first quote in the issue summarized what's to come in the immediate future:
"It's pretty exciting to see what's going to be coming next year with 'Obi-Wan' and 'Andor', 'Mandalorian', 'Ahsoka.' These projects are all so individual and unique in their own way that I think they'll appeal to a wide variety of audiences within 'Star Wars.'"
Let's not jump to conclusions. We already know that Obi-Wan, Andor, and The Mandalorian are planned to be coming out next year. The former two wrapped production in late summer, and Andor is supposedly coming by the end of summer 2022. The Mandalorian has been filming for a couple of months already and will likely hit next Fall. Ahsoka, however, will reportedly begin principal photography in March, so even if there was space in the calendar year for that show to come out, it probably wouldn't be ready. It is extremely possible Kennedy was just speaking fluidly there.
With that said, we should keep in mind The Book of Boba Fett technically qualifies as a December 2021 release, despite the fact that every episode besides the first will debut in 2022. Is it possible Ahsoka could follow The Mandalorian and open in the last few days of 2022? Kathleen Kennedy's quote certainly doesn't contradict that, though again, she could have just been speaking freely on the future, and not as literal as that quote reads.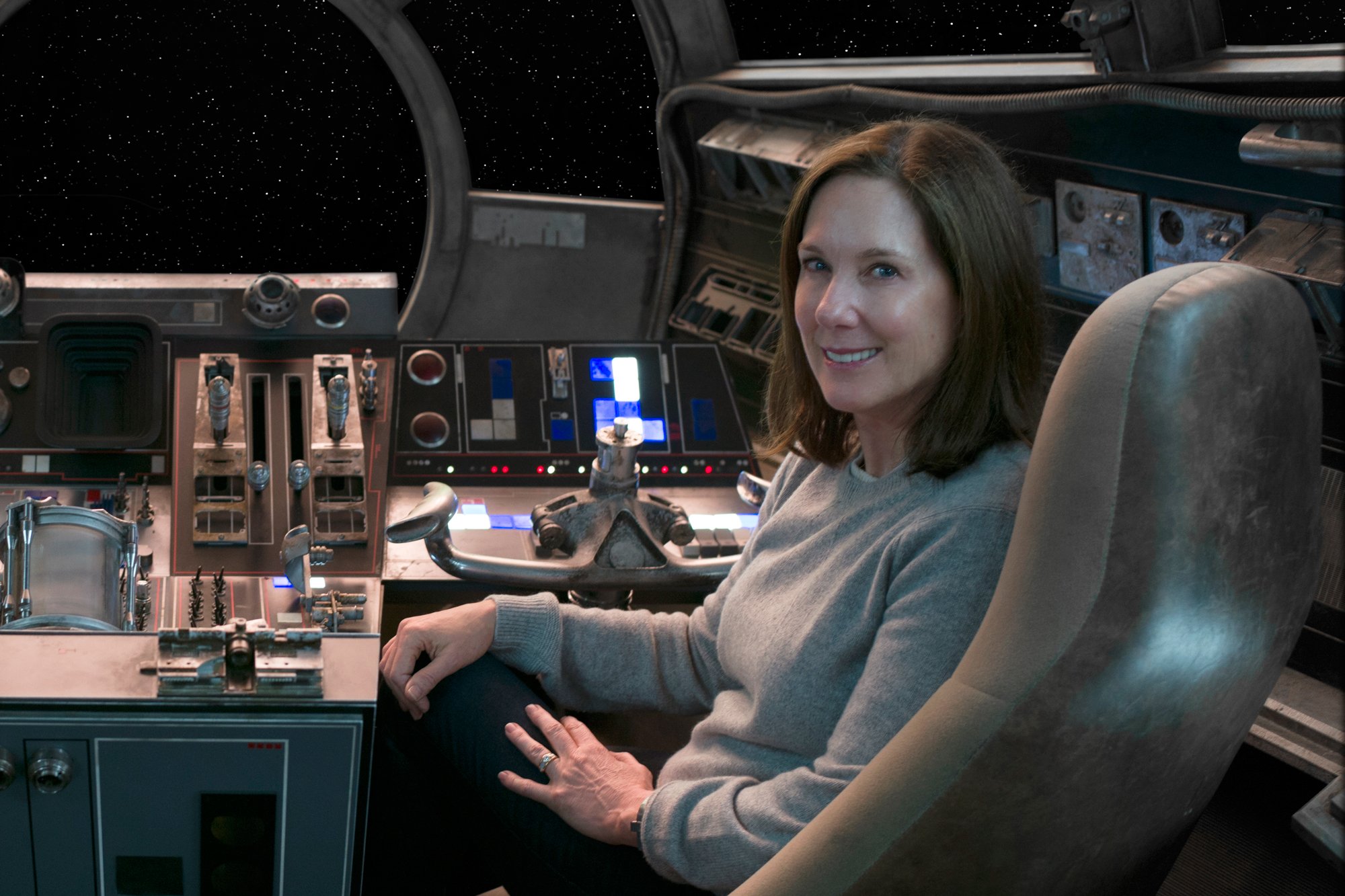 But there's more to the interview. Right after the paragraph on the Obi-Wan Kenobi series, which we reported on Monday, Empire wrote the following:
Despite the massive slate of 'Star Wars' shows — plus, Kennedy wrote, more yet to be announced, noting that "there's a couple of other things that are in the hopper" — big-screen 'Star Wars' is far from finished. There's Patty Jenkins' galactic-fighter-pilot 'Star Wars: Rogue Squadron' (though that's reportedly been delayed), plus a film by Taika Waititi and one produced by Marvel boss Kevin Feige — hardly minor prospects.
There's a lot to dissect from that paragraph. First of all, there are more shows in development that haven't been announced. It's possible these projects are in very early stages of development, as Lucasfilm just had a huge opportunity to announce new shows during Disney Plus Day, but passed on the chance. Considering that, when are they planning to announce those new shows?
As far as Rogue Squadron's delay goes, it is not surprising that Kennedy wasn't asked about it. The interview probably took place before that story came out, so logically Empire didn't bring it up. And lastly, there is one particular project missing — Rian Johnson's trilogy of movies seems to be completely out of the picture, for better or worse.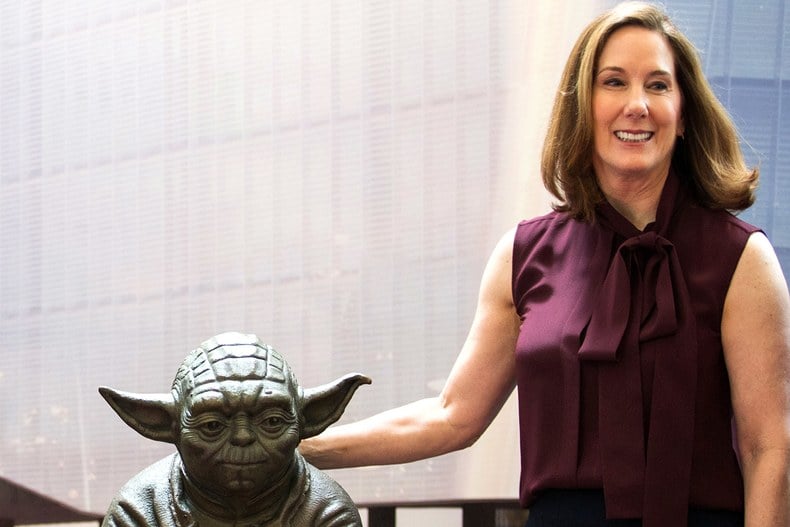 Kennedy was also asked about the various Boba Fett projects Lucasfilm had in development over the years. Josh Trank was the chosen one to direct the third spin-off that would have been scheduled for 2020. Of course, Trank left the project, which would have been focused on the bounty hunter world, heavily featuring Boba Fett. This was around the time of the release of his Fantastic Four movie. The day of Solo's release, a report by a major trade came out saying that James Mangold (Logan) had been tapped to direct a Boba Fett-centric movie, which obviously never happened, the reason being – the story wasn't true. Kennedy clears that rumor up:
"There really was virtually no previous development. We never got very far with Josh, quite frankly, because we never developed anything specific with him. And Jim Mangold never worked on a Boba Fett story."
Mangold's future with Lucasfilm ended up with another popular franchise, as he is directing Indiana Jones 5, which is currently filming in Sicily, where Kennedy was during this interview.
This interview with Kathleen Kennedy certainly gave us a refreshing level of clarity, and hopefully there is more to come. Let's hope the legendary producer delivers on her promise, and they announce new series that actually see their way through production. As always, we will keep you updated with all future project developments.
The Book of Boba Fett is right around the corner, it will debut on Disney Plus December 29.
Miguel Fernández is a Spanish student that has movies as his second passion in life. His favorite movie of all time is The Lord of the Rings, but he is also a huge Star Wars fan. However, fantasy movies are not his only cup of tea, as movies from Scorsese, Fincher, Kubrick or Hitchcock have been an obsession for him since he started to understand the language of filmmaking. He is that guy who will watch a black and white movie, just because it is in black and white.
John Hoey is the Lead Editor and Senior Writer for Star Wars News Net and the host of The Resistance Broadcast podcast
"For my ally is the Force, and a powerful ally it is."