Star Wars Weekly Buzz: Hamill Crashes Jimmy Kimmel Live, Star Tours Immersion 360′, and More!
This week on our Star Wars Weekly Buzz:
The Star Wars Show is back with an all-new episode; Mark Hamill surprises a guest on Jimmy Kimmel Live; go back in time with a Star Tours 360′ adventure; "Looking for Leia" in all the RIGHT places; Hasbro executives do not receive all Star Wars spoilers ahead of theatrical release; What's really on the menu at Lucasfilm? and more!
Today we kick off our Star Wars Weekly Buzz with a look at the all-new fan made Star Tours Immersion 360° video. Get ready to go back in time with an old friend.
Well without further ado lets get to the BUZZ!
Go Back In Time With Star Tours – Immersion (1987) – English 360°
Step aboard the original StarSpeeder 3000, and get ready to fly with captain RX-24 (Rex) in a Galaxy Far, Far Away…. Thanks to Gregory Noacco, the Star Tours original 1987 ride is back and in full 4k – 360°. Now you can help the Rebellion destroy the Death Star. You've got to see this!
"Welcome Aboard!"
More on Facebook: TimeKeeperXCII
The Star Wars Show: The Last Jedi Cast Talks About The New Teaser & More!
This week on The Star Wars Show, Andi and Anthony preview the all-new "Galaxy of Heroes" content; give you a sneak peek at LEGO Star Wars: The Freemaker Adventures season 2; and Lucasfilm's President Kathleen Kennedy along with cast members Daisy Ridley, John Boyega, and newcomer Kelly Marie Tran tell you what they think about the The Last Jedi trailer.
Mark Hamill Surprises Star Wars Fan Adam Scott on Jimmy Kimmel Live
Actor Adam Scott got an amazing birthday gift on this week's episode of Jimmy Kimmel Live. In this clip, guest host Kristen Bell makes Adam's dream come true while discussing his failed attempt (when he was a child) to get Mark Hamill to attend his second birthday party. Little does he know that backstage a certain surprise awaits him….
Check it out!
"LOOKING FOR LEIA"
Celebrate the women of Star Wars fandom with a sneak peek at footage from the upcoming documentary "Looking for Leia".
A new documentary film that explores the Star Wars phenomenon from the perspective of "fangirls," women and girls who connect deeply to the galaxy far, far away and are unique in the traditionally male Nerd arena.

"Looking for Leia" features interviews with an inter-generational and culturally diverse group of female fans who discuss their entry point into the Star Wars universe (original trilogy, prequels, animated series, comics, Extended Universe/Legends, video games, new trilogy, and stand-alone films), as well as film buffs, cultural critics, cosplayers, gamers, artist,s and authors. The film reaches beyond Princess Leia to discuss how female characters and fans have shaped and expanded the Star Wars universe, and how these stories speak to experiences of gender resilience and resistance.
Filmed at Star Wars Celebration Orlando, 2017. Learn more at lookingforleia.com Check it out!
Hasbro Doesn't Receive All Star Wars Spoilers Ahead Of Time.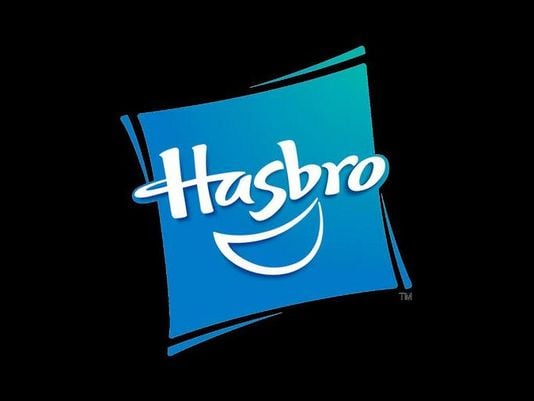 In an interview with Screen Rant, Hasbro's Senior Designer Mark Boudreaux and Global Brand Marketing Senior Manager Andy Ochiltree talked about what major Star Wars: The Force Awakens and Rogue One details they didn't know before the film's release. They had this to say:
Boudreaux: To be able to do the product that we do, obviously we have to know what things look like – vehicles, characters. But there are times, because we are fans, there are times where we don't always necessarily want to know how everything connects, so it's just as new and as fresh for us when we see the film because now it's edited, it has context, it has a soundtrack.

Ochiltree: Luke is a great example from The Force Awakens. We didn't know Luke was in The Force Awakens until we saw it in the theaters, which, as a fan I'm like, 'Good, great! That was a nice surprise.'
On Rogue One, Boudreaux said that Hasbro designers were not warned about Darth Vader's inclusion in the film. They were only told that the film wouldn't include any lightsabers or Jedi.
We were told, 'There are no Jedi, no lightsabers, no nothing' in Rogue One. All of a sudden at the end, somebody's breathing and there's a red lightsaber that lights up. We were all just like, 'What?' … That's what we were told, 'This is a ground battle-centric movie, it's not lightsabers, it's not Jedi' and then all of a sudden Vader's there – it just blew our minds.
Boudreaux went on to say that the design team only receive enough information ahead of time about the Star Wars films to get the job done:
We don't know everything, but I think we certainly need to know enough to put out a compelling product line – something that people will gravitate towards when they see the film. We don't try to do everything at once. If there are things that we find out when we watch the film, we're going like, 'OK that's the very next thing we've got to do.' Then we go back and start developing that to get those things out the door as quickly as possible.
Personally, I had always thought Hasbro and Kenner had the juicy details ahead of time. I guess not. You learn something new everyday….
Star Wars Characters Sing "All Star"
In honor of May the 4th, The Tonight Show Starring Jimmy Fallon re-edited footage from the Star Wars films to make the characters sing "All Star" by Smash Mouth.
This Jimmy Fallon video is hilarious and creepy but it brings a smile to your face, at least it did for me!
May the BURGER be with you….?
BL Burgers in Sydney, Australia has created a limited edition Star Wars burger aptly named "Return of the Chedi". Buzzfeed's Michelle Rennex and Dean Nye from its Australian staff stopped in to try the burger. The "Chedi" burger is stacked with a beef patty, American cheese, triple smoked cheese kransky, red cheddar cheese sauce, sweet and spicy pickles, and fiery ketchup between two colorful buns.
Lets see what Dean and Michelle have to say about the "Return of the Chedi" burger:
Dean: It's a lot to fit in your mouth, but after a couple of bites all I was getting was the kransky. I couldn't taste the beef patty at all. All that cheese made it a mess to eat, but that's #burgerlife, right? The pickles gave it a bit of a kick, which I liked. The blue buns, although not very appetising to look at, tasted fine. They were soft and light, and tasted like a regular burger bun. There was a lot of sauce, but I am one with the sauce and the sauce is with me. All in all it was a decent burger, but nothing out of this world.

Michelle: My first bite was massive, yet I only got a mouthful of galaxy bun which tasted like bread and nothing else. The next bite had some meat but tbh, I was too distracted by all the cheese sauce that was dribbling down my chin. I liked the kransky, and I normally like pickles but these ones were a little too sweet for me. Was it a good burger? Yeah, it was alright. Was it worth the $17? Yeah, nah.
Okay, so perhaps they weren't the best burgers on the planet. However, you've got to admire them for trying!
"Sgt. Pepper's Lonely Hearts Club Band" remade as a "Star Wars" album
Bay Area website Palette-Swap Ninja is celebrating 40 years of Star Wars this week with a release of a concept album titled "Princess Leia's Stolen Death Star Plans".
Here's what the makers have to say about their project:
It's the entire Beatles album as accurately as we could record it, only now it tells the story of "Star Wars: A New Hope" — in order. We sweat the details on both sides in an effort to do both cultural milestones justice. Writing hyper-specific lyrics that match the original songs' cadences; reverse-engineering everything the Beatles recorded, from distorted saxophone riffs to Indian tabla rhythms; recording everything from scratch and learning as we went — well, that's what takes five years.
The album is available to stream on SoundCloud….
For more details and other avenues of download – head on over to Popcultureexperiment.com
Fan Film – "Space Adventures"
This cool little Star Wars fan film from Paul Constantakis Youttube Channel shows you how "truly wonderful the mind of a child is".
Remember when we were kids, we used our imagination to create our very own Star Wars universe with virtually nothing but our mind and a few household items?  Well this video takes you back to that time. Man, I really miss being a kid sometimes!
Check it out!
Todd Fisher Urges Kids to Get Help for Mental Illness and Learning Disorders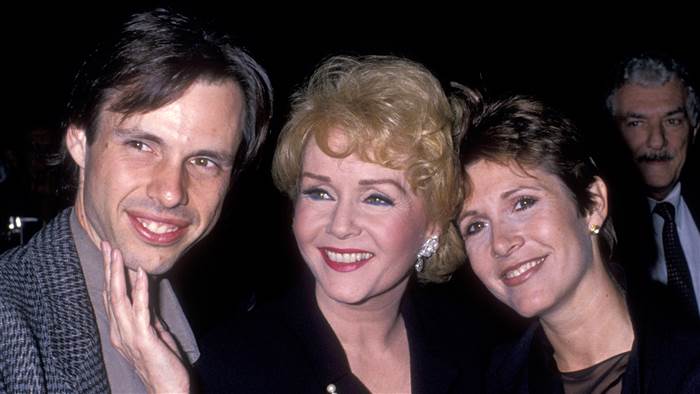 Carrie Fisher's younger brother is speaking out about mental illness. Working along side the Child Mind Institute's new #MyYoungerSelf social media campaign, Todd Fisher hopes that he can bring attention to the disease known as "bipolar disorder". He wants kids to know that they're NOT alone….
Bipolar disorder, also known as manic-depressive illness, is a brain disorder that causes unusual shifts in mood, energy, activity levels, and the ability to carry out day-to-day tasks.
Fisher says he noticed something different about his sister growing up:
"When Carrie and I were growing up, we knew there was something going on with her," he says in the video above. "Her behavior got more and more extreme, everything seemed to be more difficult for her" "Without the help of her doctors and her family and medication, I don't think we would have seen what we were seeing," Todd Fisher elaborated, pointing to Carrie's improvement.
Todd's message for children is to not be afraid
"To any child who's struggling today with mental health or a learning disorder, take a look at Carrie. Use her as your role model. Do not be afraid to ask for help. You're not alone."
Watch his video here.
Source: People Magazine
LEGO Star Wars Celebrates May the 4th With An Epic Droid Solo
Check out this hilarious clip from LEGO….
A Twitter Galaxy Far, Far Away….
@animalweapon One. #StarWarsDay

— Pablo Hidalgo (@pablohidalgo) May 4, 2017
Did You Know?
@MartyCaswell @DSmithShow @starwars You might like to know that on Blu-ray director commentary, Lucas said that this guy is measuring launch angles pic.twitter.com/9QbUXkzoiE

— Tim Stoops (@timmer82) May 4, 2017
HAPPY MAY THE 4th! Since today is Star Wars Day we thought we'd share the FIRST sneak peek of KORRIBAN [pre-alpha map] #Apeiron pic.twitter.com/Q6zTc1gpiT

— Apeiron Game (@apeiron_kotor) May 4, 2017
Hey @markellislive & @KenNapzok – I finally finished drawing Every Live @starwars film! Watch it here: https://t.co/WexxzcoKda pic.twitter.com/lwWPFjFoOi

— James Raiz (@boxofficeartist) May 4, 2017
Don't underestimate the power of the dark side. #MayThe4thBeWithYou #StarWarsDay pic.twitter.com/k9NBOkoIpG

— Maserati USA (@MaseratiUSA) May 4, 2017
What's on the menu at Lucasfilm for May the 4th? Pablo has the answer.
On the menu. #StarWarsDay #MayThe4thBeWithYou pic.twitter.com/TiwKvtVJh6

— Pablo Hidalgo (@pablohidalgo) May 4, 2017
Jar Jar Jelly? (Hmmmm! many people are having evil thought about this menu item for sure.)
The Hot Kallus Calzone is amazing, but I am still in awe of this one from two years ago: pic.twitter.com/X6PPocQunN

— Pablo Hidalgo (@pablohidalgo) May 5, 2017
I figured I would wear Star Wars socks today. No one will notice *wink*
#CETA is proof of what Canadians & Irish can achieve when we work together. Thanks @EndaKennyTD for your partnership, and welcome to Canada. pic.twitter.com/iLMAz55QR2

— Justin Trudeau (@JustinTrudeau) May 4, 2017
Just off camera
These are the socks you're looking for. #MayTheFourthBeWithYou#GuerreDesÉtoiles pic.twitter.com/AXTQkgmkYH

— Justin Trudeau (@JustinTrudeau) May 4, 2017
Ok, we will close this week out with LEGO homage to "Return of the Jedi"
It's @starwars Revenge of the Fifth and one of the last Jedi is about to become Sarlacc food…nom nom nom🍴 #LEGOStarWars #RevengeOfTheFifth pic.twitter.com/ClGNvTwPfj

— LEGO (@LEGO_Group) May 5, 2017