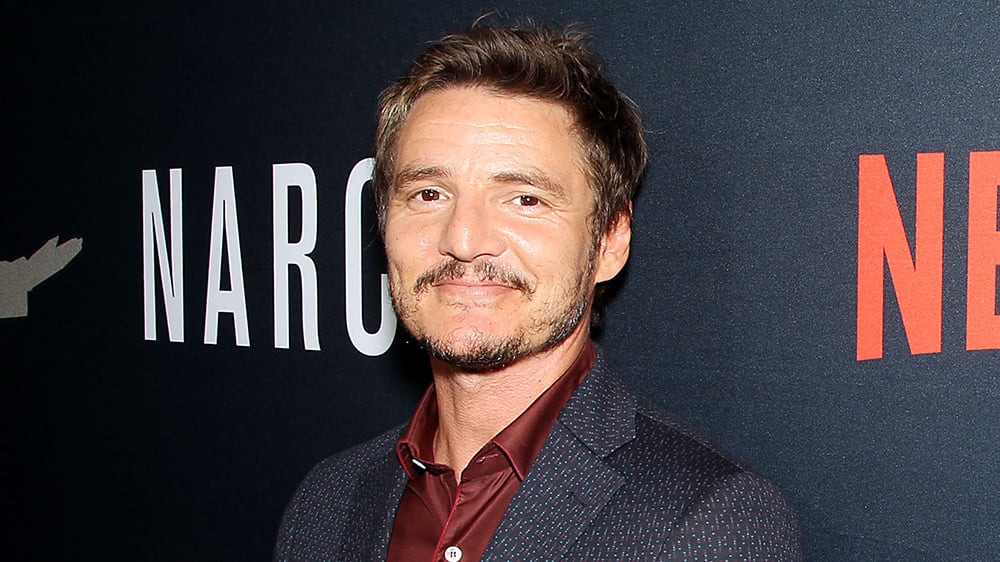 Pedro Pascal, known for his roles in Game of Thrones and Narcos, has been offered the lead role in Lucasfilm's first live action Star Wars series The Mandalorian.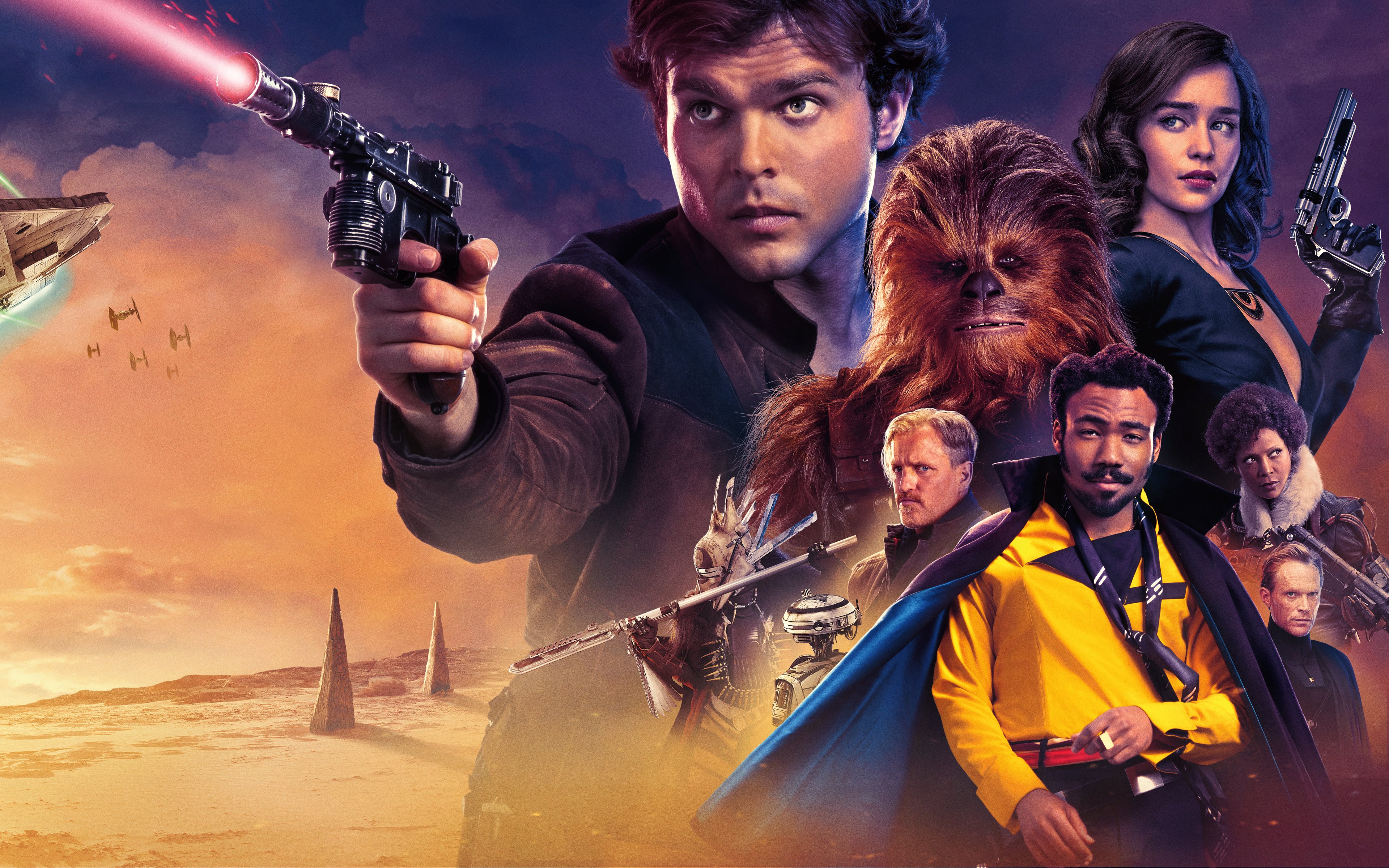 While Solo: A Star Wars Story was sadly the first (and hopefully only) box office disappointment for the Star Wars franchise, early data from its Blu-ray sales indicate the film is getting a cult following, or at least that the people who skipped out on the movie at the theater are giving it a shot from the comfort of their homes.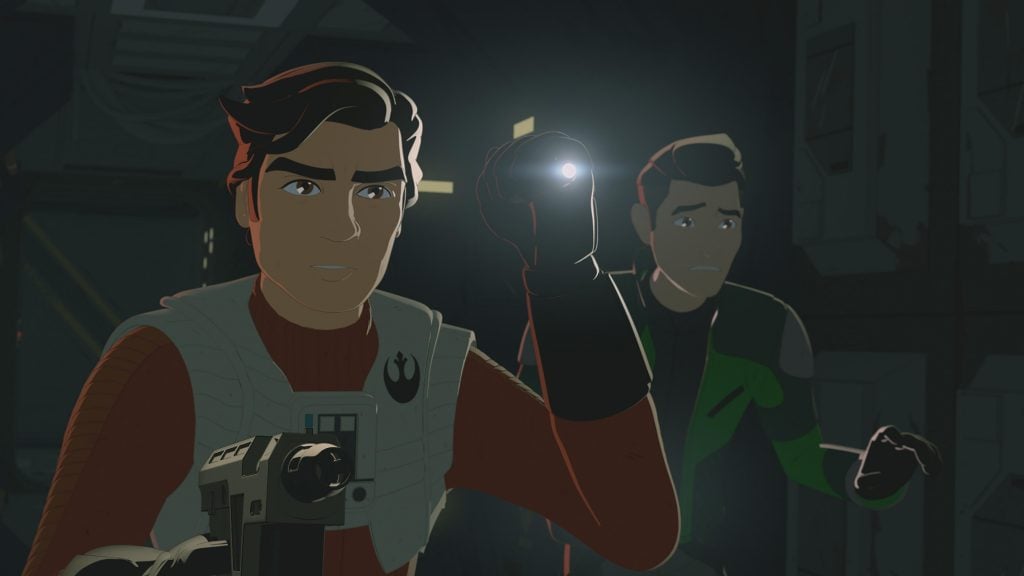 The seventh episode of Star Wars Resistance called "Signal from Sector Six" made its debut this past weekend. Oscar Isaac makes his return as Poe Dameron, and it's a good thing he did, because other than having him back this episode was nothing more than a filler. Kaz and Poe go on a mission when they hear a distress call, and find their way to a seemingly abandoned ship. There they encounter Kowakian monkey-lizards (Salacious B. Crumb's species) one of which being a massive beast that appeared to feast on humans and anything with a pulse. Here is my review of the episode.
Watch or listen below! We talk about the newly announced Rogue One prequel series for Disney+ centered around Cassian Andor, Adam Driver speaking cryptically about Kylo Ren and Star Wars, and ILM launching a television division! Good news, Star Wars won't look like Sharknado on TV!
We rundown a few other items and as always we answer your questions in #AskTheResistance like – How much do we think the Jedi texts will play a role in Episode IX? Did your questions get picked for the show? Join us and find out!
Before we continue our deep-dive into the potential redemption of Ben Solo in Episode IX, I'd recommend you read the first part of this editorial series, which speculates on the specifics of Ben's transformation to Kylo Ren.  Though I don't believe J.J. Abrams is going to retread over Ben's turn to Kylo in IX, I felt it necessary to establish a hypothetical chain-of-events to reference as I formulated my theory for his redemption. One thing I'd like to be clear about is that I don't think the sole focus of IX will be Kylo's redemption. I believe Rey is the focus of this film, but I think the fall and redemption of Ben Solo will be a moment that changes the Force forever, and will certainly have ripple effect on Rey's story. Let's take a collective breath and plunge into the murky depths of speculation.
First off, let me give huge props to artist Jamal Campbell on this Drew Struzan homage cover. This is probably my favorite cover of the titular series, so far. After the dreadful events of "Hope Dies", our heroes are regrouping and licking their wounds. Han's been separated from the Millennium Falcon, Leia is unable to contact the Rebellion, and Luke is long off the path to becoming a Jedi. Fortunately, they've found an ally in Sana Starros, who will lead them to one of the more unique celestial destinations I've seen in the Star Wars Universe. SPOILERS AHEAD….
On this week's episode of Jedi Council, Kristian Harloff, Ken Napzok, and Perri Nemiroff discuss: David Benioff and D.B. Weiss start to work on their first Star Wars film immediately after Game of Thrones ends; J.J. Abrams seeking record-shattering overall megadeal; Richard E Grant tells Josh Horowitz on his Happy Sad Confused podcast about how he came to be in Star Wars: Episode IX and what may have gotten him the job; Did John Boyega tease that he might be using a lightsaber again in Star Wars: Episode IX? Industrial Light & Magic opens TV division just in time for Disney's new Star Wars show; Ashley Eckstein gives an update on what might be happening in Season 7 of Star Wars: The Clone Wars; Star Wars Resistance reveals an earlier Kylo Ren crime; The panel reviews Star Wars #56, Star Wars Han Solo: Imperial Cadet; and more.