Exclusive Images and Details on Hayden Christensen's Return as Darth Vader in 'Obi-Wan Kenobi'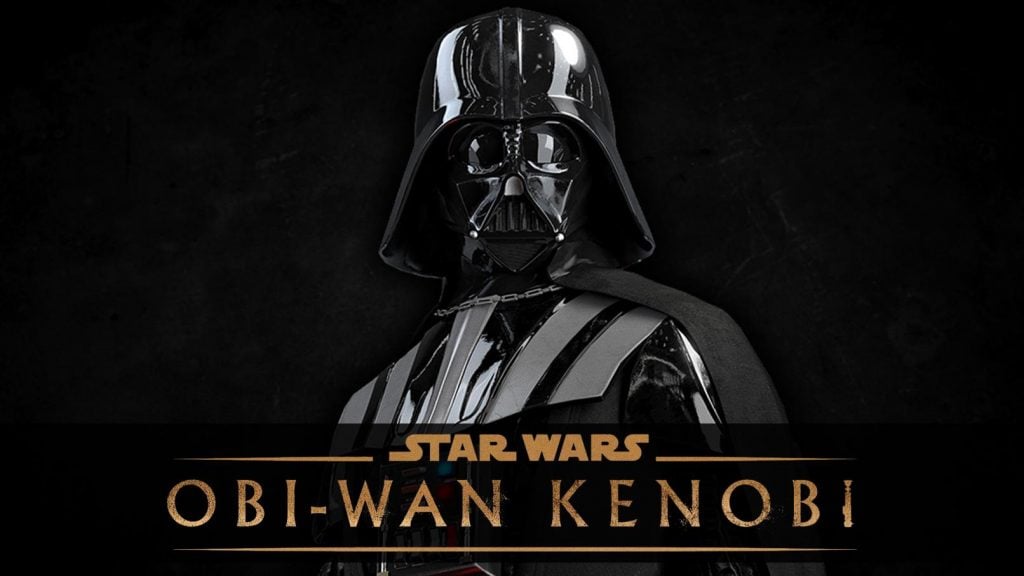 Last December, Lucasfilm President Kathleen Kennedy went a bit off brand by divulging brief story details about the upcoming Obi-Wan Kenobi series, including Hayden Christensen returning to play Darth Vader (not Anakin Skywalker, but Darth Vader) for the "rematch of the century". The series has been filming in Los Angeles since April, and we have some exclusive images and details regarding the return of Darth Vader which provide at least some explanation why they brought back Hayden Christensen to play him.
***WARNING: POTENTIAL SPOILERS BELOW***
Before we get into the details, please be considerate of your fellow Star Wars fans and don't publicly share this information as a lot of fans prefer to go into new programming fresh. That is why we didn't use these images as the main photo nor mention specific details in the article title.
On to the good stuff. In last December's Lucasfilm showcase, Kathleen Kennedy made it a point to say Hayden Christensen will be returning in the role of Darth Vader, not Anakin. So the 66 million dollar question to which we now have the answer, is why is Lucasfilm bringing back Hayden Christensen to play Darth Vader?  After all, Vader is behind a mask and voiced by James Earl Jones and they used imposing figures Spencer Wilding and Daniel Naprous to physically play the Sith Lord in Rogue One, so why go back to Christensen now? The reason is because we will be seeing Darth Vader without his mask in the series. We have exclusive photos from the set of Obi-Wan Kenobi and had artist renderings created so we can share them with you. We also have never before seen concept art of Vader made for this series. The connective theme between all of this is understanding why Christensen is back as Darth Vader, specifically.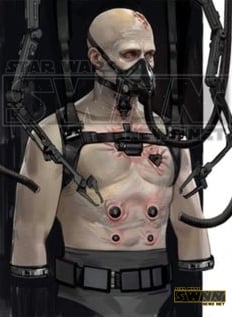 This is new and never before seen concept art of Darth Vader specifically made for the upcoming Disney Plus series Obi-Wan Kenobi. This image is not a render, it is exactly as it was provided. We can't confirm whether this made it beyond the concept stage but with Hayden Christensen returning to play Vader it will actually be him this time around and not the mannequin used for Rogue One. And based on the next image, it is a very safe bet we'll see him like this in the series.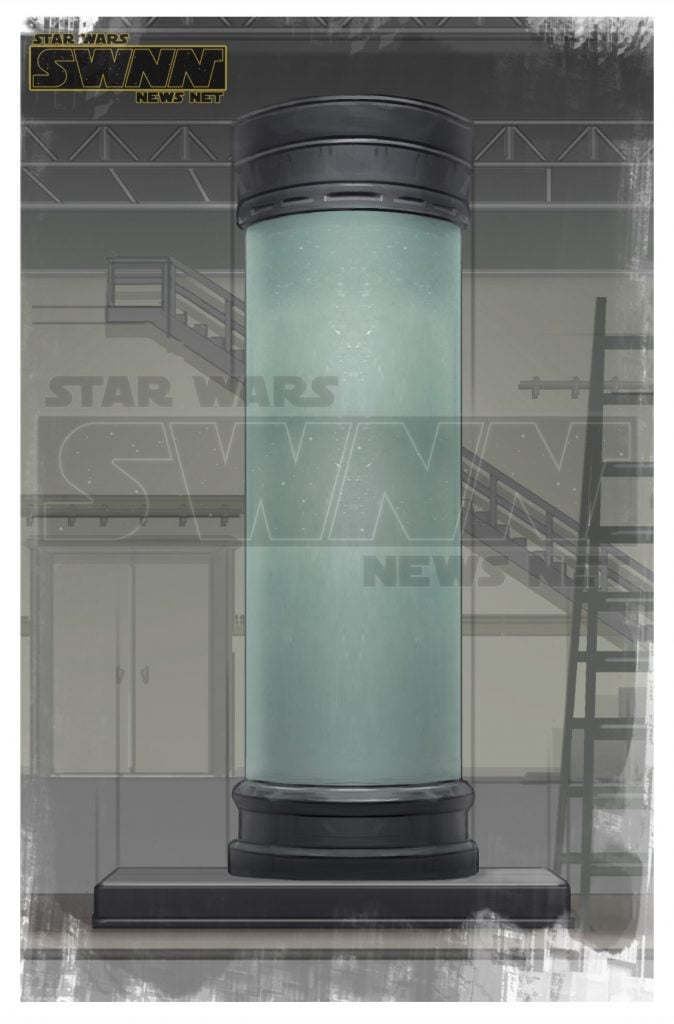 The image above is an artist rendering of a huge bacta tank that was on the Obi-Wan Kenobi set. We have seen the actual photos of the tank and had the rendering made based on it. We are not sure whether the series will use the mannequin as they did in Rogue One or if we will actually see Hayden Christensen in the tank (like Mark Hamill's Luke Skywalker in The Empire Strikes Back). It could be pretty cool and impactful to see Hayden himself as Vader in the tank in a more animated sense than that steamed-out mannequin from Rogue One. That really boils down to how deep Deborah Chow wants to develop Vader in this series. Could we see a tormented, pained Vader, really seeing what he has to go through to survive in his current state that Kenobi left him in? That would definitely add some layers to the tragedy of the character that we have only seen on the pages of comic books to this point.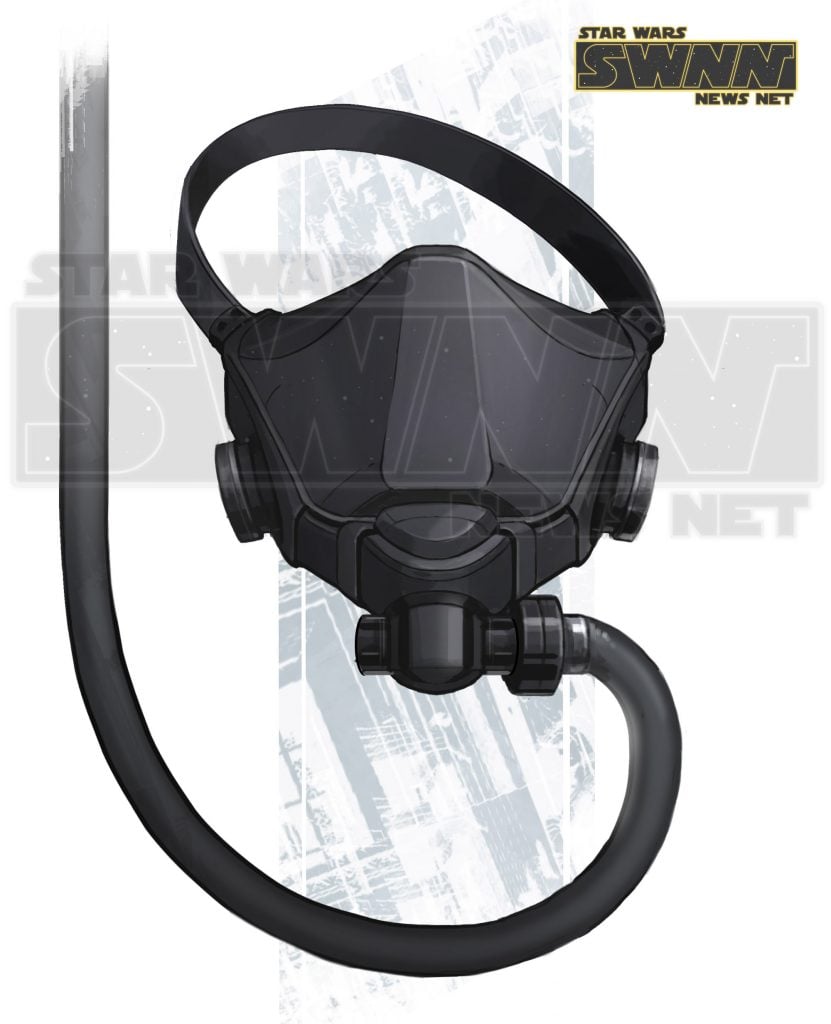 This is an artist rendering we had made based on photos of the breathing apparatus itself, which was also featured in the concept art, but this item was actually on set. This adds merit to the idea that Hayden Christensen will be wearing it, as opposed to the mannequin from Rogue One. The biggest question is will he wear it beyond the tank? Will we see Vader maskless at some point in Obi-Wan Kenobi to give the audience more live-action Hayden Christensen as Darth Vader. I think that is very likely, so now that we've given you the facts, why don't we do a little speculating.
I believe we will see a maskless Vader well beyond the limitations of a bacta tank or meditation chamber in Obi-Wan Kenobi. Lucasfilm and Kathleen Kennedy understand setting and meeting expectations and you don't bill Hayden Christensen returning for the "rematch of the century" as Darth Vader if he will only show his face in a brief cameo. There is also the possibility of some flashbacks of Obi-Wan and Anakin, where they could de-age the actors, which would further justify the return of Christensen. But as far as Christensen as Vader goes, I think it is possible we'll see him fighting Kenobi either unmasked or with a damaged mask revealing his face (think about his duel with Ahsoka from Rebels), to make it a much more personal fight. Forcing Obi-Wan to come face to face with Anakin for the first time, not hidden behind Vader's mask, will add an emotional weight to the series that they could never reach if they leave Vader in the mask.
I also go back to the reasoning to bring in Christensen to play Vader at all, as it is something they chose not to do for Rogue One. In order to justify Christensen being Vader they need to give us a substantial amount of him unmasked, and I think that's exactly what we're going to see. How much and how they execute it is to be determined, but at least with this information we have now, we know we'll be seeing Vader with a different breathing device and using the bacta tank once again in the Obi-Wan Kenobi series, and it will be done by Hayden Christensen.
We will have another exclusive report coming in the next week which also ties to Vader's role in the series, and will keep you updated with all of the latest news on the Obi-Wan Kenobi series and other current and future Star Wars projects.
John Hoey is the Lead Editor and Senior Writer for Star Wars News Net and the host of The Resistance Broadcast podcast
"For my ally is the Force, and a powerful ally it is."