'Obi-Wan Kenobi' Rumors: Inquisitors May Be Appearing in the Series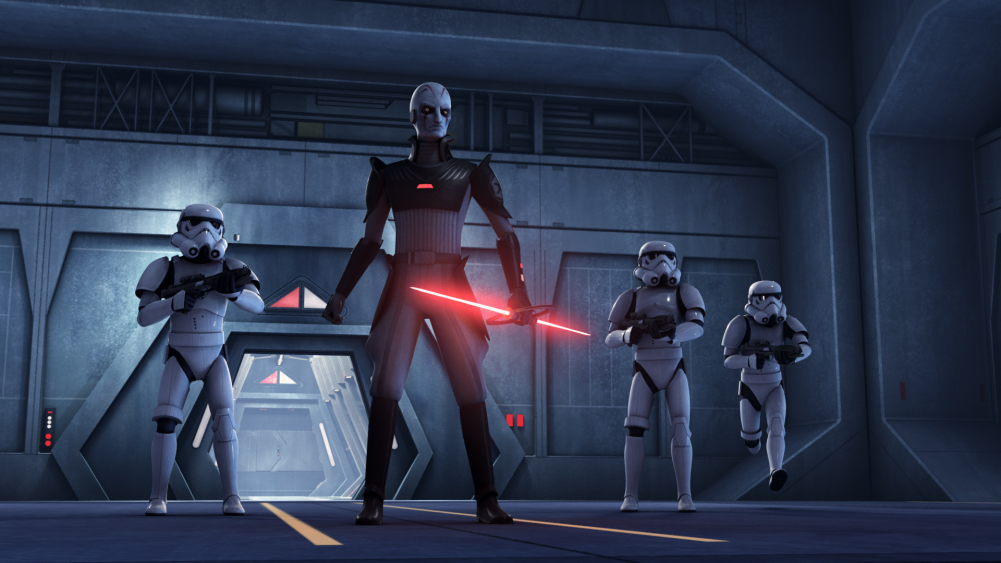 One of the long-running rumors/theories about the Obi-Wan Kenobi series is that Inquisitors may be appearing in the series. Back on May the Fourth, actress Moses Ingram celebrated the holiday by sharing a video training with a lightsaber. While many names were thrown around for the character she might be playing, perhaps the theory that has stuck around the longest is that of one of the inquisitors.
A recent report from Bespin Bulletin recaps most of the rumors that have been out there for the past couple of months. There have been multiple reports from varying outlets about Inquisitors showing up in the series, and given the nature of the characters, their inclusion seems like a no-brainer to a lot of people. Bespin Bulletin is even citing someone inside a production company working for the series, who has manufactured costumes and lightsaber hilts that definitely scream "Inquisitors." And apparently, there is more than one.
One of the rumors also says that Sung Kang, who was announced to be part of the series back in late March, is actually playing the Fifth Brother, a character that already appeared in Star Wars: Rebels. If true, this would probably negate the theory that he's playing a pod-racer or a pilot, but would explain his recent comments on him putting on a Star Wars costume on a daily basis, as well as sharing screentime with both Darth Vader and multiple Jedi.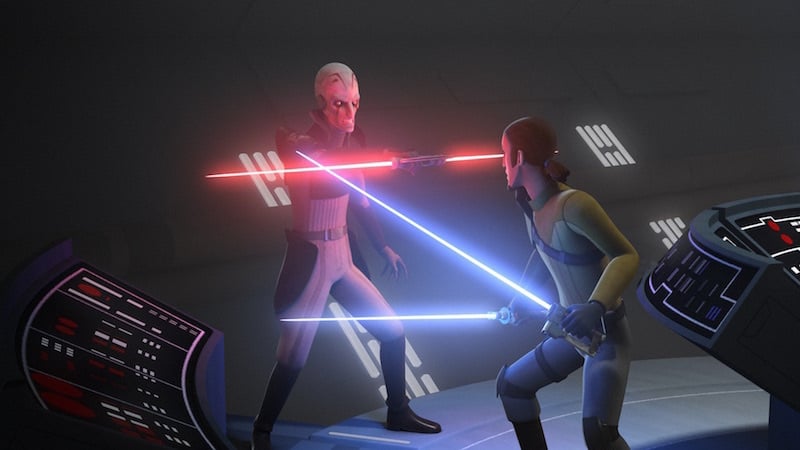 Inquisitors were introduced in the first season of Star Wars: Rebels as a collection of Empire servants, strong with the dark side of the Force, and tasked to hunt down the Jedi that survived Order 66. They've appeared in several mediums, like animation (Star Wars: Rebels), books (Ahsoka), comics (Darth Vader: Dark Lord of the Sith), and video games (Jedi Fallen Order), but never in live-action.
Another interesting detail from Bespin Bulletin is the fact that filming has been happening inside the Volume for the past number of weeks, with the train yard sets taken down. We don't know if the rest of filming will continue to be only inside the virtual environment, or if they'll have more outdoor sets, but we'll keep you posted as more information comes out.
Obi-Wan Kenobi is scheduled to hit Disney Plus in 2022.
Miguel Fernández is a Spanish student that has movies as his second passion in life. His favorite movie of all time is The Lord of the Rings, but he is also a huge Star Wars fan. However, fantasy movies are not his only cup of tea, as movies from Scorsese, Fincher, Kubrick or Hitchcock have been an obsession for him since he started to understand the language of filmmaking. He is that guy who will watch a black and white movie, just because it is in black and white.