Updated: 'Obi-Wan Kenobi' Cast Revealed With Owen and Beru Returning; Filming Starts in April, Moses Ingram to Have Major Role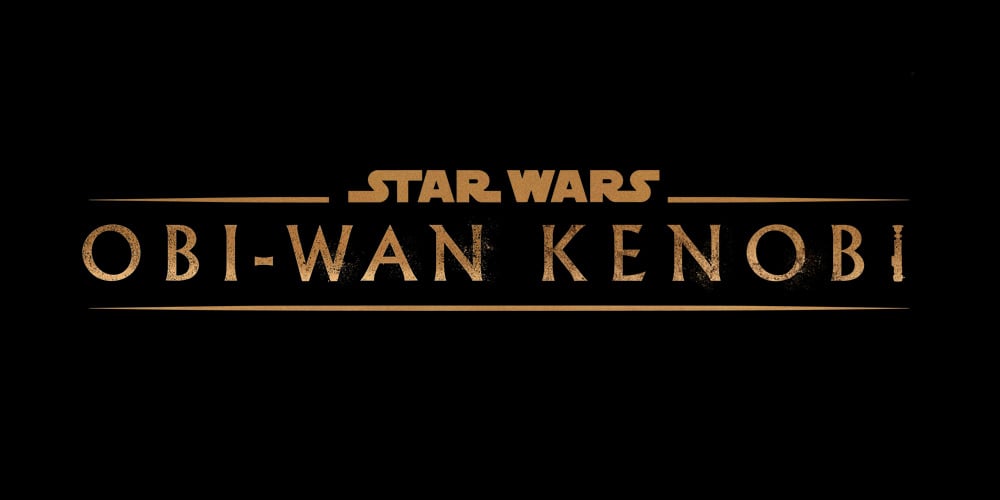 Finally some official news! The main cast of the upcoming Obi-Wan Kenobi series for Disney Plus has been announced via StarWars.com, and among some fantastic and very exciting names, it's finally confirmed that Uncle Owen played by Joel Edgerton, and Aunt Beru played by Bonnie Piesse are back. The article also confirms that the show will kick off principal photography in April.
As previously announced, Ewan McGregor and Hayden Christensen are back in the roles of Jedi Master Obi-Wan Kenobi and Darth Vader, respectively. In addition to these, there are eight actors/actresses joining the series in unknown roles for now.
This piece of news is confirming the casting of Indira Varma in a yet-undisclosed role, as it was reported last month, but it goes beyond that. Comedian, writer and actor Kumail Nanjiani (Silicon Valley, The Big Sick) is traveling to a galaxy far, far away for his Star Wars debut. He is already in the Disney family as a part of the huge ensemble for the upcoming Marvel movie Eternals.
Moses Ingram will play a part in the series too. Her resumé in Hollywood is much shorter, but she most recently delivered an outstanding performance in Netflix's limited series The Queen's Gambit. Another surprising addition is that of O'Shea Jackson Jr., who played Ice Cube in F. Gary Gray's Straight Outta Compton, and has enjoyed small parts in various projects since then. Also, Rupert Friend is coming back to TV, a medium in which he played probably his most recognizable characters in Peter Quinn, from Homeland.
Sung Kang, of Fast & Furious fame, is also officially joining the ensemble. He will next be seen in Justin Lin's Fast 9. Simone Kessell is the last female member of the main cast that was announced today. She has been a part of many TV series in the past decade. Finally, another of the most surprising additions to the series is that of Benny Safdie, one of the Safdie brothers, who helmed Uncut Gems or Good Time, and are currently ready to make a limited series for Showtime called The Curse. Benny Safdie will play a role in that show too.
Although heavily rumored, the presence of a young Luke Skywalker hasn't been confirmed yet. However, the addition of Uncle Owen and Aunt Beru will most certainly fuel a lot of speculation.
From Disney,
The story begins 10 years after the dramatic events of "Star Wars: Revenge of the Sith" where Kenobi faced his greatest defeat, the downfall and corruption of his best friend and Jedi apprentice, Anakin Skywalker turned evil Sith Lord Darth Vader.
Deborah Chow, who directed two of the best-reviewed episodes of The Mandalorian season 1, will helm the entire series. Joby Harold wrote the scripts. Even though not officially confirmed by Lucasfilm, it's being reported that Chung-hoon Chung will serve as the cinematographer for the series, and Todd Cherniawsky will be the production designer. Casting director is Carmen Cuba, and executive producers are Kathleen Kennedy, Michelle Rejwan, Deborah Chow, Ewan McGregor, and Joby Harold.
Obi-Wan Kenobi will debut on Disney Plus in 2022.
Update!
Variety has tweeted that they've heard that Moses Ingram will play a major character in the series, although no further details were revealed:
Moses Ingram, who previously starred in #TheQueensGambit, has joined the #ObiWanKenobi series at Disney Plus. Individuals with knowledge of the project tell Variety that Ingram will play a major role in the series. https://t.co/av1RgnUGOH pic.twitter.com/SzsAHyEgwB

— Variety (@Variety) March 29, 2021
Additionally, the actress shared the news too on her Instagram:
View this post on Instagram
Let the speculation begin!
Miguel Fernández is a Spanish student that has movies as his second passion in life. His favorite movie of all time is The Lord of the Rings, but he is also a huge Star Wars fan. However, fantasy movies are not his only cup of tea, as movies from Scorsese, Fincher, Kubrick or Hitchcock have been an obsession for him since he started to understand the language of filmmaking. He is that guy who will watch a black and white movie, just because it is in black and white.