'Star Wars: Obi-Wan Kenobi' Actress Moses Ingram Shows Her Lightsaber Skills Plus New Set Photos Revealed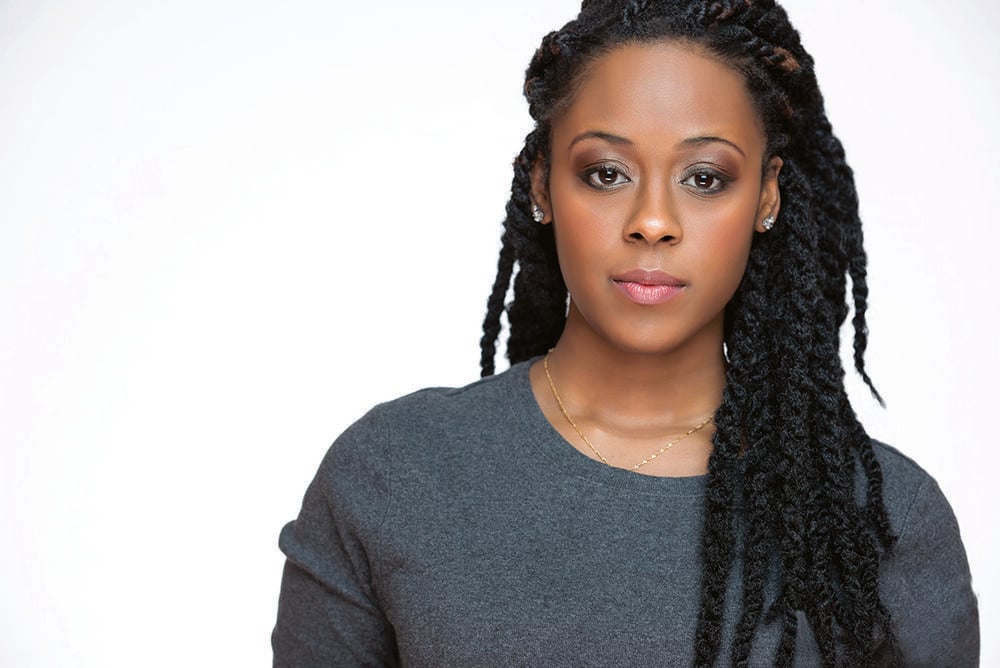 Last month, Lucasfilm officially announced the cast for Obi-Wan Kenobi, where, apart from confirming the return of Uncle Owen and Aunt Beru, they announced that Moses Ingram would be joining the show. The actress had had her first major role in Netflix's critically-acclaimed miniseries Queen's Gambit. Right after the announcement was made, Variety reported that her role in the Star Wars show was going to be a major one. Ingram herself followed that up with an Instagram post of the cast list, and a caption: "I play with lightsabers."
While speculation run wild for a couple of weeks about her role in the series, many people assumed she was just playing around with words, and that she was essentially saying "I'm in Star Wars!!," but her role will probably not include any lightsaber skills. Well, it looks like those people were wrong, as the actress just posted a video on Instagram of herself training in preparation for the show and she is… well, playing with lightsabers. Here is a link to the Instagram story, and here is the video from Reddit:
Her excitement is as palpable as his lightsaber skills. This was the May the 4th present we never expected to have, but it will probably be enough to guarantee weeks of speculation of who she's playing in the show. A character from The Clone Wars? Barriss Offee maybe? A young Ahsoka even? Or will it be an entirely new character? The fact that her role will be a prominent one should not be overlooked, as it probably means that there is going to be a lot of fighting in this show, and not a lot of wandering around the desert, like many people were initially afraid of.
Obi-Wan Kenobi is shooting already in Los Angeles (although it hasn't been for more than ten days), as we saw in last week's leaked photos. Yesterday, Noah Outlaw from Kessel Run Transmissions posted on Twitter more set photos that indeed demonstrate that filming is already underway:
Filming for #ObiWanKenobi is well underway here in LA!

BANTHA SPOTTING! pic.twitter.com/OFmm8BC4HA

— Noah Outlaw (@OutlawNoah) May 4, 2021
You can see a Bantha behind the trees here:
And a Tatooine speeder is back too!:
Ewan McGregor and Hayden Christensen are back as Obi-Wan and Darth Vader. The first (and only) season will consist of six one hour-long episodes directed by Deborah Chow and written by Joby Harold.
It will debut on Disney Plus in 2022.
Miguel Fernández is a Spanish student that has movies as his second passion in life. His favorite movie of all time is The Lord of the Rings, but he is also a huge Star Wars fan. However, fantasy movies are not his only cup of tea, as movies from Scorsese, Fincher, Kubrick or Hitchcock have been an obsession for him since he started to understand the language of filmmaking. He is that guy who will watch a black and white movie, just because it is in black and white.