Maya Erskine Has Very Small Role in 'Obi-Wan Kenobi'; Calls Deborah Chow an "Amazing Director"
Just before the upcoming Disney Plus series Obi-Wan Kenobi began filming this past Spring, it was reported that Maya Erskine was cast in a supporting role. In a recent appearance on a Variety podcast, Erskine was talking about her experience on set, and revealed her part in the series is very small while singing the praises of series director Deborah Chow.
Speaking on the "Just for Variety" podcast, Erskine refers to her role in Obi-Wan Kenobi as a "speck", which obviously sounds like a very small part. Regardless of the short time she spent on the project, the Pen15 actress seemed to really enjoy the experience, so much so that she considered bringing her baby to the set and wrap him in a shawl so he could pass as an extra.
Speaking of extras, one of her biggest takeaways from being on set was interacting with the extras, whom she found to be very big Star Wars fans themselves.
"The extras were incredible on the set, and a lot of them were mega 'Star Wars' fans. One guy, he was so nice and he lifted up his sleeves and had 'Star Wars' tattoos over his whole body. And they build droids. There are lot of 'Star Wars' fans that build droids, and then the production companies will rent [them] from the fans."
Erskine might have a small role, but she did have great things to say about the show's director, Deborah Chow. Continuing what appears to be a growing trend of praise for Chow, Erskine said:
"Deborah Chow is an amazing director. The cast was incredible. It was so fun to do."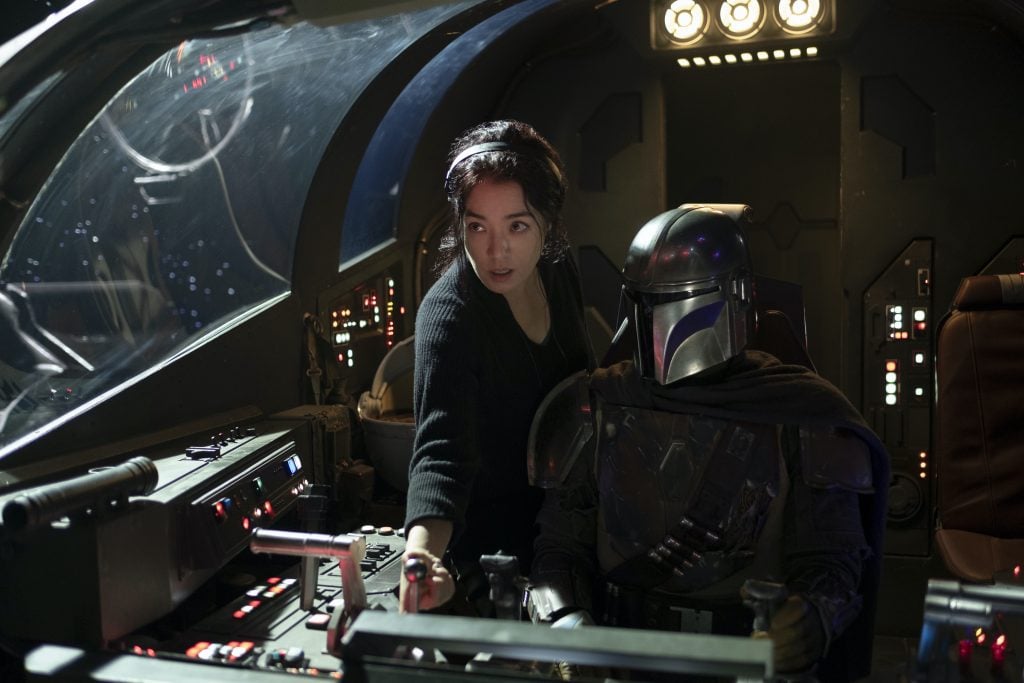 We don't expect to hear Star Wars actors to say anything negative about their experiences on set for projects that haven't come out yet, but it really seems every time an actor from Obi-Wan Kenobi reflects back on its production, they are outspokenly happy about their experience, and consistently praising the talent and effort of Deborah Chow. Fans will have their opportunity to talk about Chow's work once Obi-Wan Kenobi hits Disney Plus at some point in 2022.
John Hoey is the Lead Editor and Senior Writer for Star Wars News Net and the host of The Resistance Broadcast podcast
"For my ally is the Force, and a powerful ally it is."