Week In Review – 'The Acolyte' Rumors, 'Mandalorian' Season 3 News, Next Film Updates, and More
From tantalizing new rumors about The Acolyte series, to updates on the future of Star Wars films, to a special The Resistance Broadcast episode from Star Wars Celebration, to what it took to bring Darth Vader back for Kenobi, this last week proved to be packed with interesting bits and news we don't want you to miss out on!
Before we embark on another week (that brings Part 5 of Obi-Wan Kenobi plus — hopefully — more updates on upcoming content), we wanted to share a quick recap guide of all that happened between June 6 and today, June 12. Enjoy!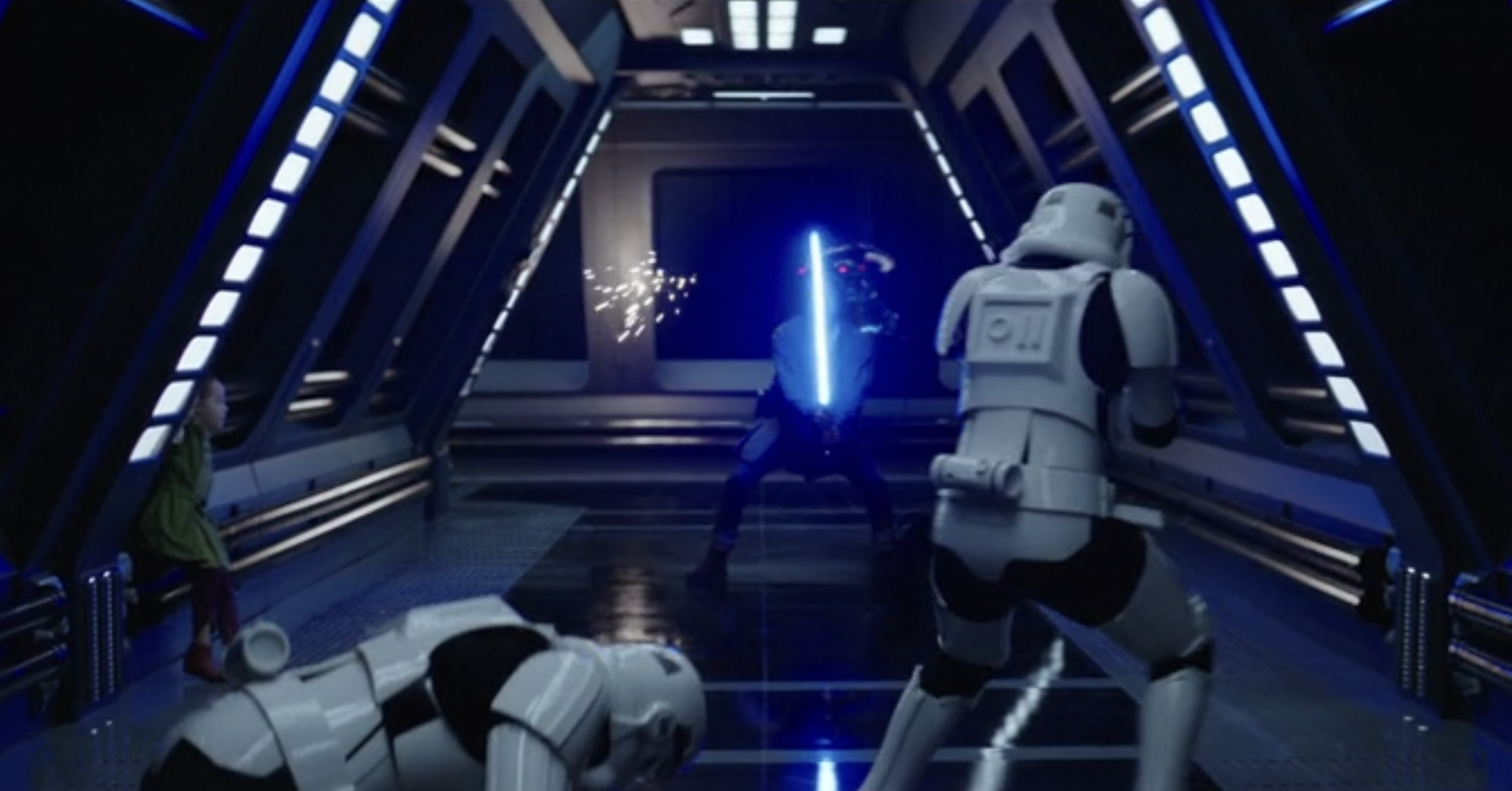 Movies/TV
June 12 – 'Obi-Wan Kenobi' Writer Explains Why Fortress Inquisitorius Is Significant to Obi-Wan's Journey
This week's episode of Star Wars: Obi-Wan Kenobi saw our hero go into the belly of the whale by going to the lair of the Inquisitors, Fortress Inquisitorius, to rescue Leia – and, in the process, make some shocking discoveries about what they've been up to. Here's what the writer for the series has to say about it.
June 11 – Rupert Friend Will Not Reveal Whether the Grand Inquisitor Survived in 'Obi-Wan Kenobi'
The Grand Inquisitor himself, Rupert Friend, recently graced us with a visit to Jimmy Kimmel Live!, where the actor discussed the makeup process he had to go through every morning on set and hinted at his character's survival in Obi-Wan Kenobi. In this article, we condensed some of the highlights of the interview. Check it out!
June 11 – Taika Waititi Currently Writing His 'Star Wars' Film, Says He's Making Sure It "Stays Within the Wheelhouse"
The Star Wars film division is in disarray, and Rogue Squadron's production issues are just the latest indication of that. But Taika Waititi may hold the key to putting it back together. Learn more in this feature story.
June 11 – 'Obi-Wan Kenobi' Writer on Writing for Ewan McGregor, What's Happening Inside Vader's Mind, and More
Obi-Wan Kenobi head writer Joby Harold covered a lot of ground as far as his approach to the new series is concerned. He tried to provide some insight into their creative decisions on the show, like including 10-year-old Leia as a big part of the narrative, and into the characters' minds, like what is going through Darth Vader's head. Read more!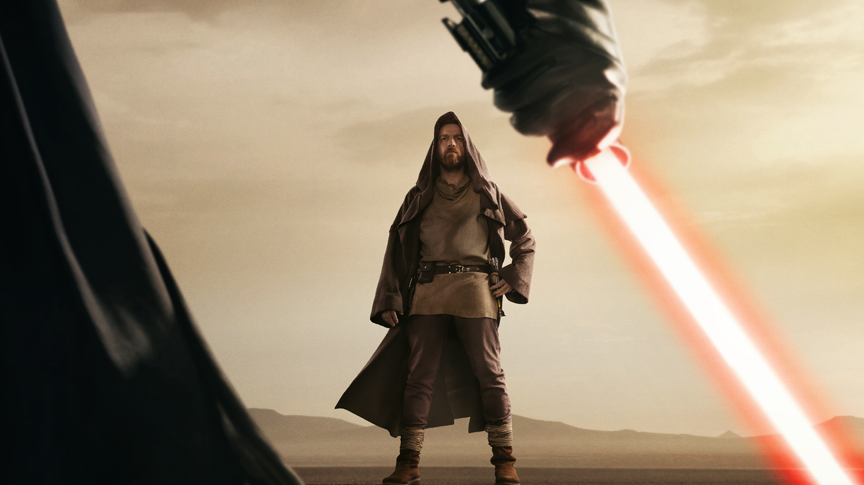 June 11 – New Behind-the-Scenes Clip from 'Obi-Wan Kenobi' Appears Online
A new behind-the-scenes clip from Obi-Wan Kenobi has popped up online. Courtesy of r/StarWarsLeaks, the snippet shows a piece of the Order 66 scene from the premiere of the Disney Plus show. Watch it now!
June 11 – 'Obi-Wan Kenobi' Nielsen Viewer Ratings in Dead Heat With 'Stranger Things 4'
The Disney Plus series Star Wars: Obi-Wan Kenobi has managed to hold its own in terms of overall audience viewership compared to rival Netflix's Stranger Things 4: Volume One in the United States. Check out the stats.
June 10 –'Obi-Wan Kenobi' Most In-Demand New Series the Week It Released, New Study Shows
New data analysis by Parrot Analytics, published by The Wrap, shows that Obi-Wan Kenobi is very strong with the Force. The Deborah Chow-directed series topped the charts of new shows the week it debuted and averaged "39.2 times more demand than the average series for the week" (which we will denote as 39.2X). The company tracks all sorts of consumer engagement, from views, downloads, or streams, to social media interactions. Read more.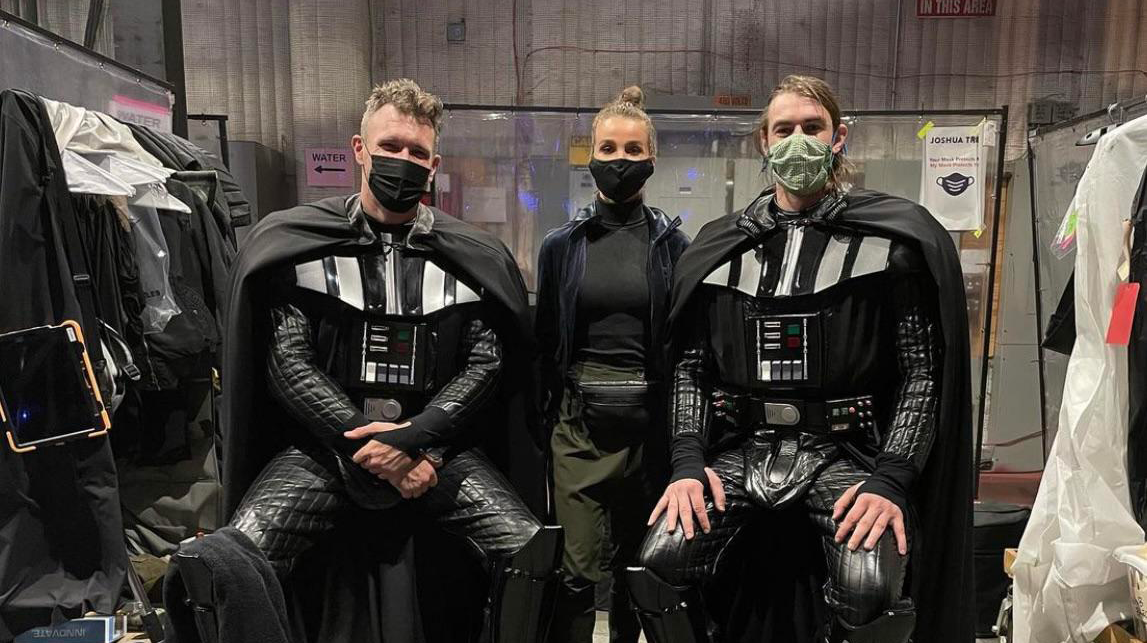 June 10 – Darth Vader: Details on the Five-Person Team That Brought the Sith Lord Back to Life for 'Obi-Wan Kenobi'
We now know that multiple stunt people were inside the Darth Vader suit during production of Obi-Wan Kenobi. Learn more about the five-person team that made it all happen!
June 9 – 'Obi-Wan Kenobi' Writer Joby Harold On the Importance of Keeping Reva Mysterious in the Series
In a new interview with The Hollywood Reporter, Obi-Wan Kenobi screenwriter Joby Harold has addressed some of the burning questions that people have been asking online so far, like why is Reva aware of Darth Vader's true identity? We've selected some of Harold's most intriguing answers. Check them out!
June 8 – Review: 'Obi-Wan Kenobi' Part IV Brings a Classic 'Star Wars' Subplot to Live-Action TV
This episode is classic Star Wars, a smaller mission inside the larger story trying to rectify the wrongs of what happened the last time we saw our heroes. It's the second act of A New Hope, the first 45 minutes of Return of the Jedi, and approximately 30% of the episodes of the animated series. Read our full (spoiler) review!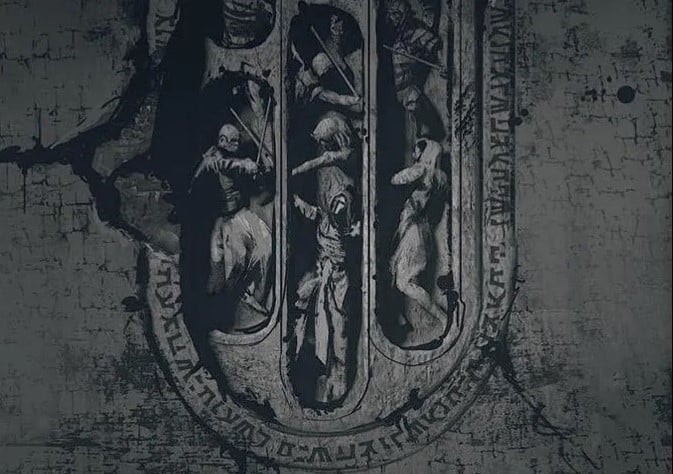 June 7 – 'Star Wars' Rumors: 'The Acolyte' Will Canonize Sith Lore From 'Legends', A Well Known Planet Will Make Its Live-Action Debut
New rumors suggest certain ideas from the Legends continuity may make their way into the canon through The Acolyte, while another discusses a Disney-era Star Wars location that will see its debut in live-action television for the first time. Check it out (beware, spoilers!).
June 7 – 'The Mandalorian' Cast Call Season 3 'Dark' and 'Tumultuous'; Pedro Pascal Says It Is Even Better Than Season 2
At Star Wars Celebration, the cast of The Mandalorian assembled to speak at a panel and shared a little bit about what to expect for season 3, both from their own characters and the general story. Get the details.
June 6 – 'Obi-Wan Kenobi' Reveals New Character Posters
Following the tradition from The Mandalorian and The Book of Boba Fett, Lucasfilm has revealed a new set of character posters the Monday after a new episode of Obi-Wan Kenobi. Explore all of the new photos!
June 6 – 'Obi-Wan Kenobi' Writer Explains Decision to Have Kenobi Learn of Anakin's Survival 10 Years After Their Duel on Mustafar
The premiere two episodes of Obi-Wan Kenobi showcased that the title character did not know of Anakin Skywalker's survival until a decade after Revenge of the Sith. Writer Joby Harold explains the thought process behind showing Obi-Wan's reaction to learning the truth at the end of the first act of the six-part narrative. Check it out.
June 6 – Bonnie Piesse Teases Larger Beru Presence in Second Half of 'Obi-Wan Kenobi'
Three episodes into Obi-Wan Kenobi and we've only seen Bonnie Piesse as Beru Lars in one scene, where she wasn't even in focus. In a new interview, the actress teased there is more of Beru and the Lars family to be seen the rest of the way, and also hyped up the last episode, saying it will be "extraordinary". Check out the full interview!
Podcasts/Videos
June 9 – The Resistance Broadcast – 'Obi-Wan Kenobi' Part 4 Review (Video and Audio Podcast)
Obi-Wan Kenobi part 4 is here and we review the entire episode. We rate the episode 0 to 10 "Bens" (using Ewan McGregor faces), talk about our favorite parts, Easter eggs, and discuss the episode overall. We also speculate on what's to come in part 5 of Obi-Wan Kenobi and feature comments from listeners and members of the Resistance! Watch now!
June 6 – Star Wars Celebration 2022: The Resistance Broadcast Live Podcast Event
TRB held a live podcast event during Star Wars Celebration where we gave our thoughts on all of the Star Wars reveals and content from the convention. We also did a live crowd-participation version of our segments like Will of the Force, where we answered questions like, will the Skywalker legacy lightsabers ever be dug up and used again in live-action? Watch now!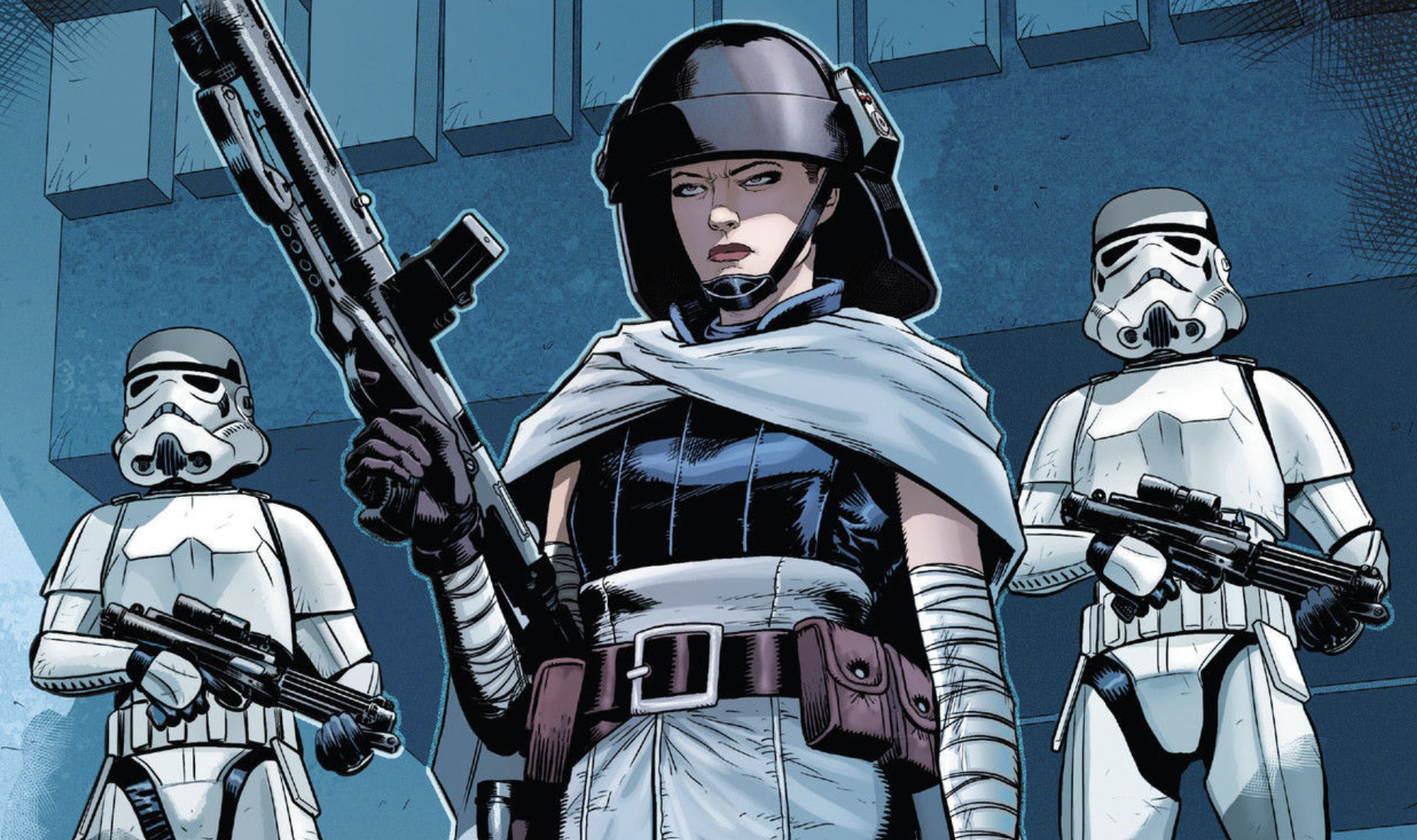 Comics/Toys/Books/Games
June 11 – Lando Searches for Answers in New 'Shadow of the Sith' Excerpt
The countdown is on for the hotly-anticipated Star Wars: Shadow of the Sith, a new novel from Adam Christopher which takes on the task of answering a number of questions from the sequel era. One of those questions is in regards to Lando Calrissian, who had his daughter taken by unknown forces…
June 9 – 'Star Wars: Knights of the Old Republic II' Nintendo Switch Review: An Effective Transition With Inherited Rough Edges
As we eagerly await more information from the Knights of the Old Republic remake, many gamers and Star Wars fans are revisiting the original BioWare RPG and its Obsidian-developed sequel: Knights of the Old Republic II – The Sith Lords. The first one received a Nintendo Switch port last November, and the sequel has just resurfaced with a simple re-release that does everything you would expect it to do. Read our review!
June 6 – Retracing Obi-Wan Kenobi's Steps, 25 Years of the Special Editions, and More on 'Star Wars' Insider #211
The Star Wars Insider #211 is coming, and it's going to be a jam-packed issue with insightful interviews, fun short stories, plenty of Obi-Wan Kenobi, and more. Our main man in a galaxy far, far away is who you'll find gracing the cover as Obi-Wan Kenobi is in full force. He's stealing the show on Disney Plus, in Bruce Chen's Brotherhood, a new Obi-Wan comic series, and now he's dominating Star Wars Insider. The issue looks back and retraces the steps of the iconic Jedi Master. Check out our preview before grabbing a copy!
June 6 – Review – The Dark Lord Faces a Light from the Past in Marvel's Darth Vader #23
Star Wars fans sure are getting a lot of prequel trilogy callbacks in the last few weeks, especially when it relates to Darth Vader, and writer Greg Pak offers his contribution in the latest issue of Darth Vader. Read the review (beware, spoilers)!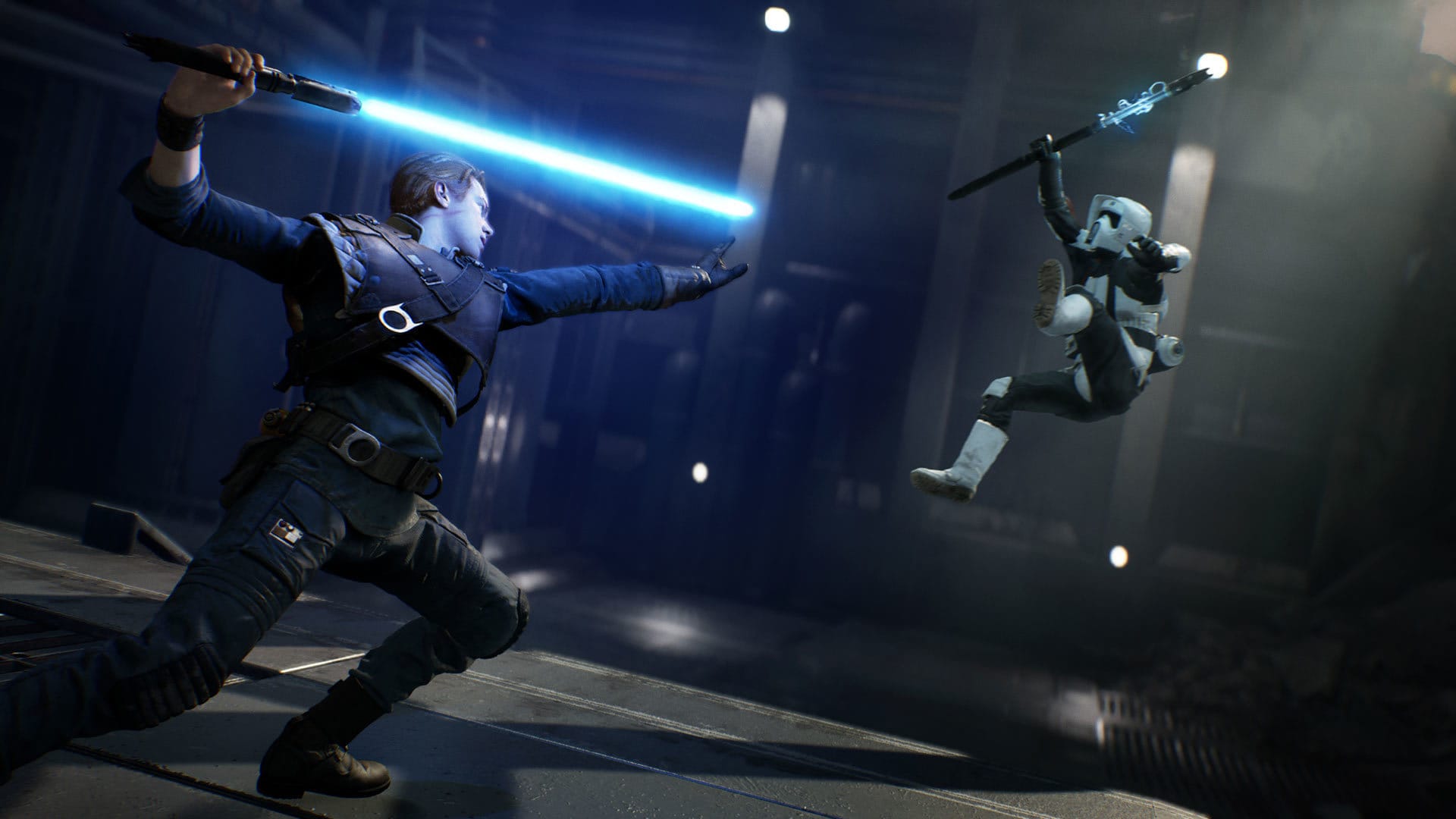 Editorials/Special Features
June 10 – 'Star Wars' Storytelling Is Similar to How Video Games Are Written, Says Kathleen Kennedy
In a new interview with Empire Magazine, Lucasfilm President Kathleen Kennedy discussed how the way games are written today is very similar to the way they are telling new Star Wars stories. She also addressed some of the elements that appeared in recent video games that have now made the jump to live-action stories on Disney Plus. Check it out!
June 9 – Lucasfilm Presentation at D23 Set for Saturday, September 10th
The D23 Expo is back this September at the Anaheim Convention Center, from September 9-11. As we enter the final three-month stretch leading up to it, Disney has revealed the schedule for the event. Lucasfilm will take the stage on Saturday, September 10, sharing a panel with Marvel Studios. Read the announcement.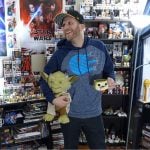 Tony Gorick is a self-proclaimed candy connoisseur with a passion for Star Wars and roller coasters. Whether he's working at his friend's arcade or watching classic Saturday morning cartoons, he does so with unsettling enthusiasm.