Taika Waititi Currently Writing His 'Star Wars' Film, Says He's Making Sure It "Stays Within the Wheelhouse"
The Star Wars film division is in disarray, and Rogue Squadron's production issues are just the latest indication of that. But Taika Waititi may hold the key to putting it back together. The Oscar-winning filmmaker behind Jojo Rabbit and Thor: Ragnarok was tapped by Lucasfilm over two years ago to co-write (along with Krysty Wilson-Cairns) and direct a movie set in a galaxy far, far away. Kathleen Kennedy said last month it will be the next one to be released. In a new interview with Screen Rant, Waititi confirmed that the writing process is underway and also shared a small insight into what he thinks will be special about it.
Waititi is voicing a character in the upcoming Pixar movie Lightyear, and while promoting it, Screen Rant asked him about the status of his Star Wars movie. He responded:
"That's yet to be seen. I don't know. I'm still writing. I'm still coming up with the ideas and storylining it and just wanted to make sure that it feels like a Star Wars film.

Because, I could say, 'Oh yeah, we'll just write any old thing and set in space and then put Star Wars on the front.' But it wouldn't be a Star Wars film without certain elements and a certain treatment, so I've just got to make sure that it stays within that wheelhouse."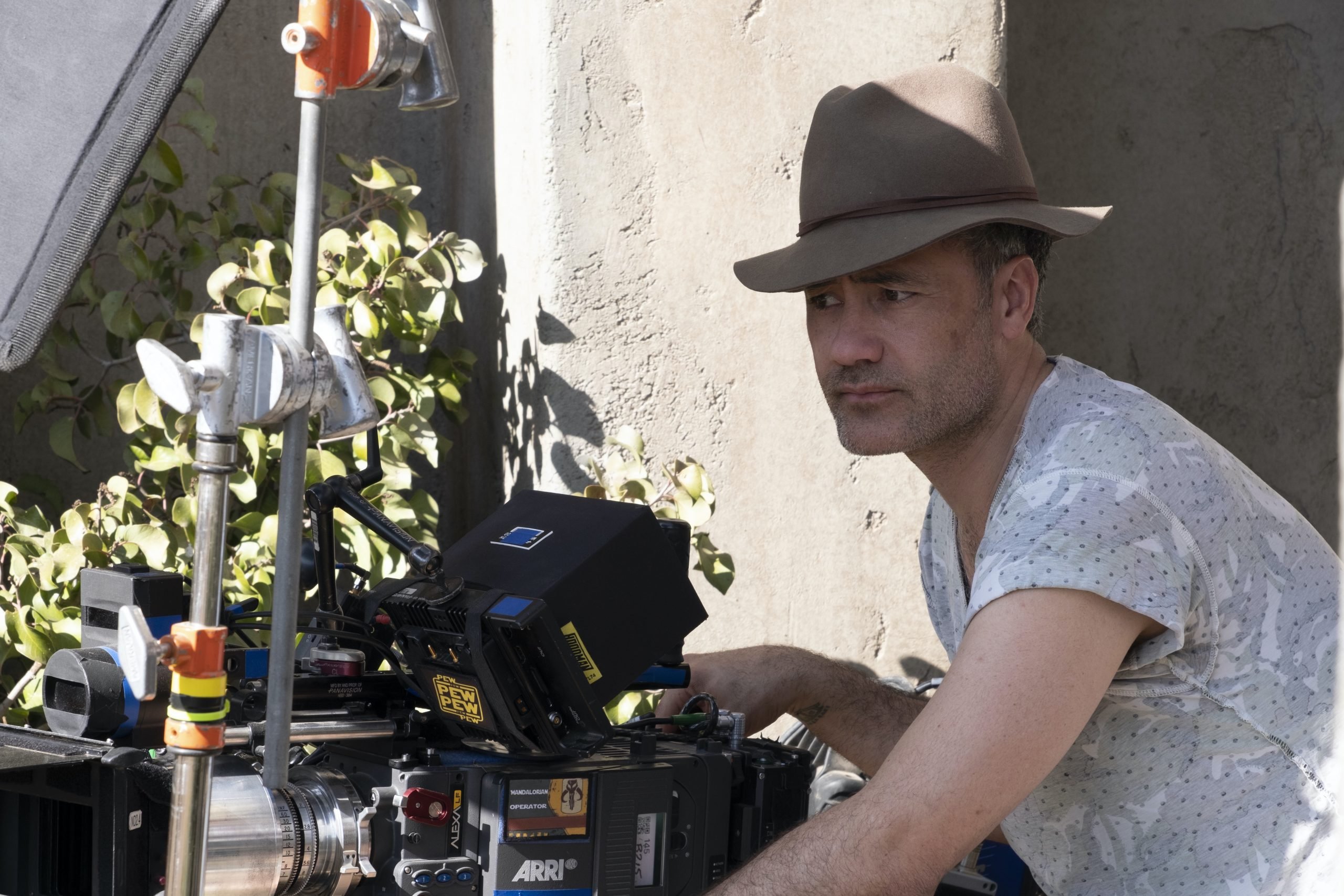 If there's something to take away from his past movies, from Jojo Rabbit to Hunt for the Wilderpeople, is that Taika Waititi always writes with a lot of heart. While he's known for his comedic touches, Waititi always manages to hit the audience with a lot of emotion when we are least expecting it. Of course, Jojo Rabbit, for which he won a Best Adapted Screenplay Oscar, is the best example of that, but this is something he already did in the season 1 finale of The Mandalorian. Chris Hemsworth's description of the upcoming Thor: Love and Thunder on Twitter might be a perfect summary of what Waititi brings to the table on his projects. He wrote: "You'll laugh you'll cry, then you'll laugh so much you'll cry some more".
But above all, the second part of his quote reminds us of something he said during the Disney Gallery on The Mandalorian season 1. In that docuseries, Taika Waititi probably gave one of the best descriptions of the Star Wars franchise we've had in recent years when he said:
"It doesn't take itself too seriously, but it does believe in itself."
There are some reports out there that hint at Lucasfilm preparing to shoot this movie sooner rather than later. If Waititi doesn't have a first draft of the script done yet, it's very unlikely that they will be able to start rolling cameras before the end of the year. This probably means that the December 2023 release date Lucasfilm still has reserved for a Star Wars movie will not hold for long, and we might not see Waititi's film until 2024. That being said, the Kiwi filmmaker is known for being very effective, and he will most likely shoot the movie in the Volume, which will help speed up the entire process. So we are not losing hope just yet.
As the press tour for Thor: Love and Thunder kicks off in the next few weeks, he will surely be hit with a lot more questions about Star Wars. We will be here reporting on any new piece of information that is revealed. Stay tuned!
Miguel Fernández is a Spanish student that has movies as his second passion in life. His favorite movie of all time is The Lord of the Rings, but he is also a huge Star Wars fan. However, fantasy movies are not his only cup of tea, as movies from Scorsese, Fincher, Kubrick or Hitchcock have been an obsession for him since he started to understand the language of filmmaking. He is that guy who will watch a black and white movie, just because it is in black and white.