'Star Wars' Rumors: 'The Acolyte' Will Canonize Sith Lore From 'Legends', A Well Known Planet Will Make Its Live-Action Debut
The team at TheDisInsider have shared some interesting Star Wars rumors concerning the future of the franchise on television. One concerns certain ideas from the Legends continuity making their way into the canon through The Acolyte, while another discusses a Disney-era Star Wars location that will see its debut in live-action television for the first time. Some would consider the location "spoilery" which is why we did not include it in the headline.
Before we begin, while this is a rumor, TheDisInsider co-founder Skyler Shuler previously confirmed the production codename of The Book of Boba Fett (Buccaneer), so they have accurately covered Star Wars exclusives before. The first news is arguably the juicer of the two rumors, so we'll start with that. On their latest episode, covering Star Wars Celebration Anaheim, co-founder Derek Cornell talked with Shuler about fan-casting Keanu Reeves as a Star Wars character, which led to a discussion of how he would fit as Darth Revan. From there, it went from the realm of fan speculation to fan rumors, as Cornell explained that he's heard that The Acolyte will be exploring some major Sith characters from Star Wars Legends for the first time in a live-action capacity:
"We're talking about Darth Revan, folks – which I hear they're gonna bring in a lot of these Legends [characters]: Darth Bane, Darth Nihilus, Darth Malak, Darth Revan, all in [Star Wars: The Acolyte]. We'll see."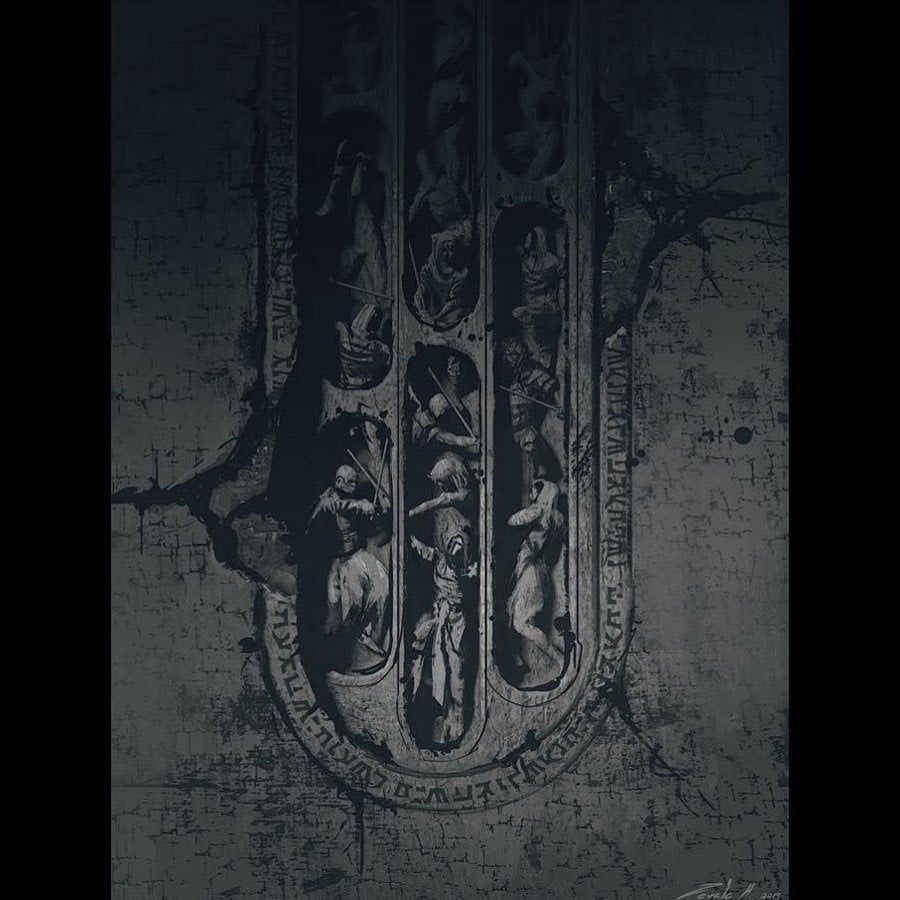 Darth Bane previously appeared in animated form as a dark illusion to Yoda in The Clone Wars, ironically voiced by Luke Skywalker himself, Mark Hamill. The Sith Lord is considered one of the most important to exist in canon as a creation of George Lucas, and the one who codified the Rule of Two, which in canon is later justified as an attempt to replicate the power of a Dyad in the Force. The other Sith Lords mentioned here actually aren't too surprising as potential inclusions, as concept art for The Rise of Skywalker (pictured above) indicated that the likes of Darth Revan and Darth Malak from Knights of the Old Republic and Darth Nihilus from Knights of the Old Republic II: The Sith Lords. Darth Malgus, one of the many villains from Star Wars: The Old Republic, has also been identified by fans.
It should be noted, however, that Cornell did not explicitly confirm how we would be seeing these characters, so their appearances in the series could range from anything from flashbacks and messages revealed through Sith Holocrons to statues and general name-drops tied to exposition. One thing that they were more sure about was their rumor of the week, concerning a location that's apparently in an upcoming Star Wars show or movie, although it's not clear which it will be. According to Shuler, we will be seeing Batuu, the planet where the Star Wars: Galaxy's Edge park experiences in Disneyland and Walt Disney World, in an upcoming live-action production:
"I talked about it earlier, I said I'd bring it back up – Galaxy's Edge takes place in a [planet] called Batuu, which will appear in a Star Wars show… That planet, area, whatever you wanna call it, is going to appear in a Star Wars show. I thought it was a movie at first, but the way it was read to me was that [it was a show]. Could it be [Skeleton Crew], could it be Ahsoka? Maybe it is Taika Waititi's Star Wars movie! I just know that we'll make the jump to [a] series and/or movie."
As it stands, these are both just rumors for the time being, but both seem like they would track with the current direction of the franchise. You can watch the full podcast below (relevant scoops at 51:36-51:50 and 53:06-55:24, respectively):
Star Wars: The Acolyte is in production for Disney Plus for an unspecified release date in the future. The series is being written by Leslye Headland and stars Amandla Stenberg.
Grant has been a fan of Star Wars for as long as he can remember, having seen every movie on the big screen. When he's not hard at work with his college studies, he keeps himself busy by reporting on all kinds of Star Wars news for SWNN and general movie news on the sister site, Movie News Net. He served as a frequent commentator on SWNN's The Resistance Broadcast.