From Our Aliens to Yours: SWNN Wishes Alien Fans a Happy Alien Day!
Recently Twentieth Century Fox announced that April 26 will be Alien Day. They chose this date (4/26) as a nod to the planet LV-426, where the xenomorphs were first discovered in Ridley Scott's 1979 movie. We at SWNN are huge fans of the franchise and we wanted to celebrate the event with an awesome Star Wars – Prometheus mash-up trailer made by our friend Nick Skywalker. Check it out…
This video is made of parts of three different Prometheus trailers mashed up with Star Wars footage and it really gives you the chills:
This trailer really makes you want an R rated Star Wars movie. Or even better: an R rated Star Wars horror movie! Probably Disney will disagree though. 🙂
And here's another mash-up trailer this time with the original Alien film:
Happy Alien Day!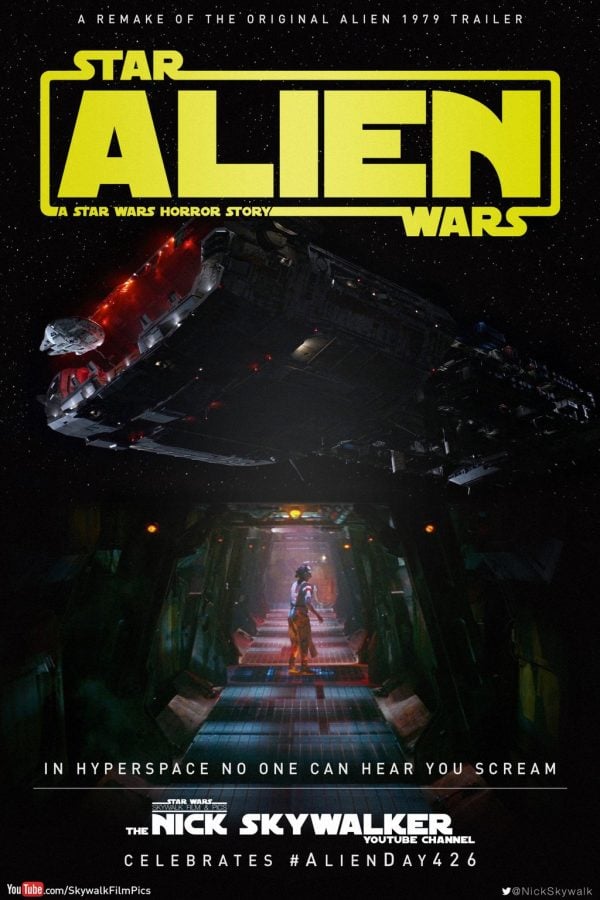 You can visit Nick Skywalker's youtube page for more cool Star Wars clips brilliantly edited HERE.