New Behind-the-Scenes Clip from 'Obi-Wan Kenobi' Appears Online
A new behind-the-scenes clip from Obi-Wan Kenobi has popped up online. Courtesy of r/StarWarsLeaks, the snippet shows a piece of the Order 66 scene from the premiere of the Disney Plus show.
You can check it out below:
BTS Footage of Clonetroopers and Jedi in the opening shot of Obi-Wan from StarWarsLeaks
The brief footage features a youngling fighting off clone troopers, only to be shot down at the end. The scene was filmed in a blue-screen environment lending itself to being used somewhere else. It ended up being used for the wide shot of the Jedi Temple, which you can see below where I highlighted.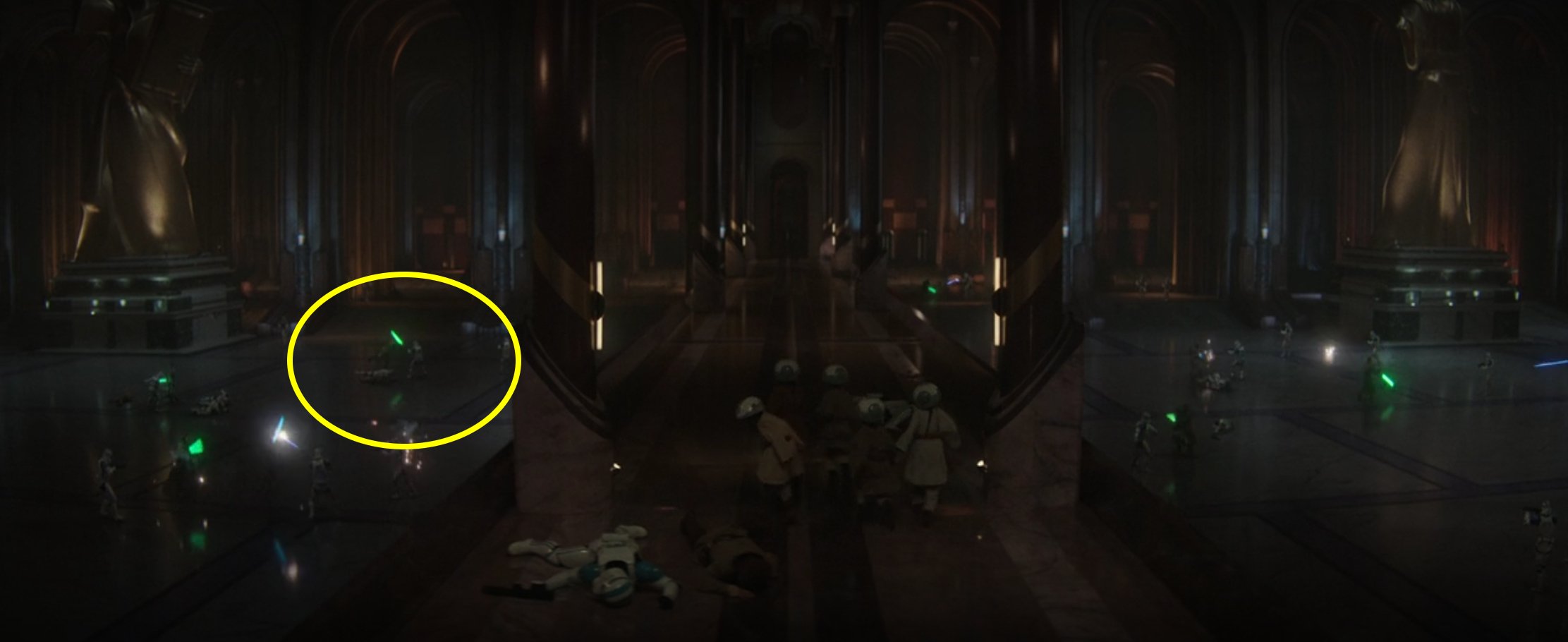 If they went through the trouble of practically creating that little bit for the shot, odds are they took the time to film the other skirmishes as well. For such a short scene, it's nice to see that kind of effort go into it versus taking the completely-CGI shortcut.
Mysteries still surround why this scene was included in Obi-Wan Kenobi, outside of just to tug on your heartstrings a bit. Most are convinced Reva was one of the featured younglings that had to find a way to escape the temple, but we still don't know for sure. In a recent interview, writer Joby Harold was directly asked, but wouldn't spill the beans.
We're sure to get more behind-the-scenes looks when the inevitable Disney Gallery edition of Obi-Wan Kenobi comes along on Disney Plus like it did for The Mandalorian and The Book of Boba Fett. For now, there are still two more episodes to look forward to. While you wait, check out our review for this week's Part IV and The Resistance Broadcast's deep dive on TRB Live, which you can join in on live Wednesdays at 9 pm ET on our YouTube channel.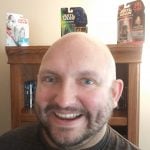 Nate uses his love for Star Wars and movies in general as a way to cope with the pain of being a Minnesota sports fan. When he's not at the theater, you can usually find Nate reading a comic, listening to an audiobook, or playing a Mario video game for the 1,000th time.