'Obi-Wan Kenobi' Writer Joby Harold On the Importance of Keeping Reva Mysterious in the Series
In a new interview with The Hollywood Reporter, Obi-Wan Kenobi screenwriter Joby Harold has addressed some of the burning questions that people have been asking online so far, like why is Reva aware of Darth Vader's true identity? We've selected some of Harold's most intriguing answers, but we highly encourage you to go to the original link and read the rest of it.
WARNING: This story contains spoilers for Obi-Wan Kenobi Part IV
As Harold described, the show has built a mystery box around Moses Ingram's character and four episodes in, has yet to unveil its biggest secrets. For instance, a long-running theory out of the show's opening scene has been that the Third Sister, who we meet in her adult form in the scene right after, was one of the younglings we meet at the Jedi Temple trying to escape Order 66. Harold wouldn't speak to that when directly asked about it by THR:
"I won't speak to that, but I will say that Reva is a character that I find to be fascinating. Moses [Ingram] has done amazing things with her."
Hopefully, he isn't answering the question because the last two episodes will finally address it. Star Wars loves its mysteries, especially since the Disney era, and while some thought we'd be cutting back to that opening scene each subsequent episode, the show still hasn't acknowledged it again. It's a similar situation to another mystery surrounding the character of Reva, who in the second episode revealed that she knew that Darth Vader is actually former Jedi-turned-Sith-Lord Anakin Skywalker. Most people have been complaining that she wouldn't be able to know, as that is one of the biggest secrets inside the Empire. Once again, Harold won't answer:
"I love that Reva is this mystery box, so I try to speak to her as little as possible, and I'm going to keep it that way. But the notion of having a character that we don't know on a legacy show where we do know everything and everybody is part of the fun of the show. So the less said about her, the better, considering there are very few people and places where you don't know what's happening."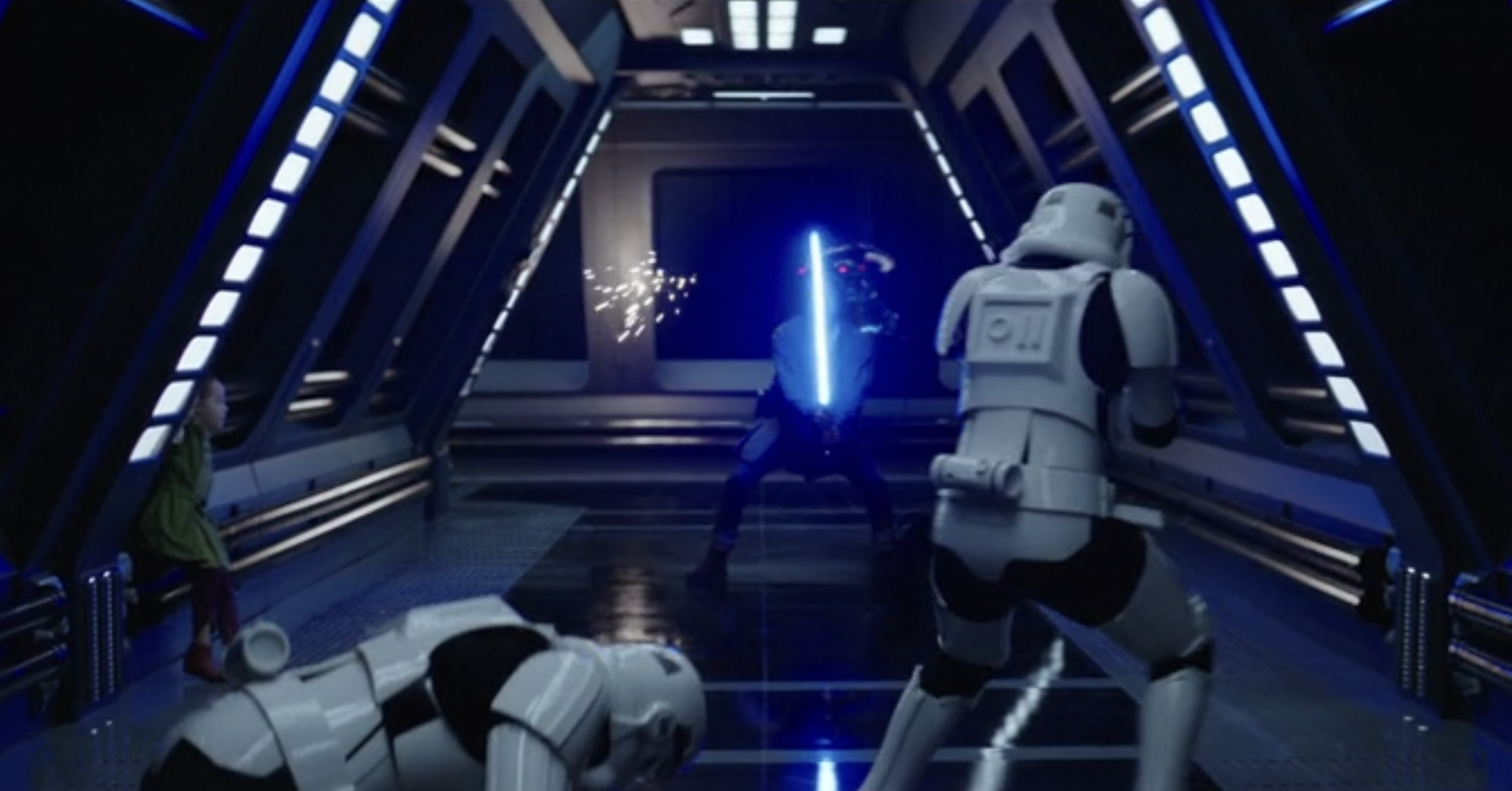 Another burning questions coming out of the show so far is related to the Grand Inquisitor. The character, played in live-action by Rupert Friend and voiced in animation by Jason Isaacs, was stabbed by Reva at the end of the second episode. He seemingly drops dead right after, but Star Wars: Rebels definitely featured a Grand Inquisitor that was very much alive, leading some people to believe that maybe it isn't the same character. He's addressed the Grand Inquisitor's fate before, saying "we would never break canon", and now, when the interviewer directly asked him if the two Grand Inquisitors are indeed the same, Harold responded:
"I know there's speculation about that, but I won't speak to that beyond saying that Rupert is just a champ in his articulation of the character. I love the rhythm of what he does with the voice for a character who's that physically intimidating. He looks like a tank, but he speaks with such lyricism. So that juxtaposition is unique and interesting, and he's not the aquiline, thin, sinewy school teacher-y, creepy guy. So I love what he did with the character."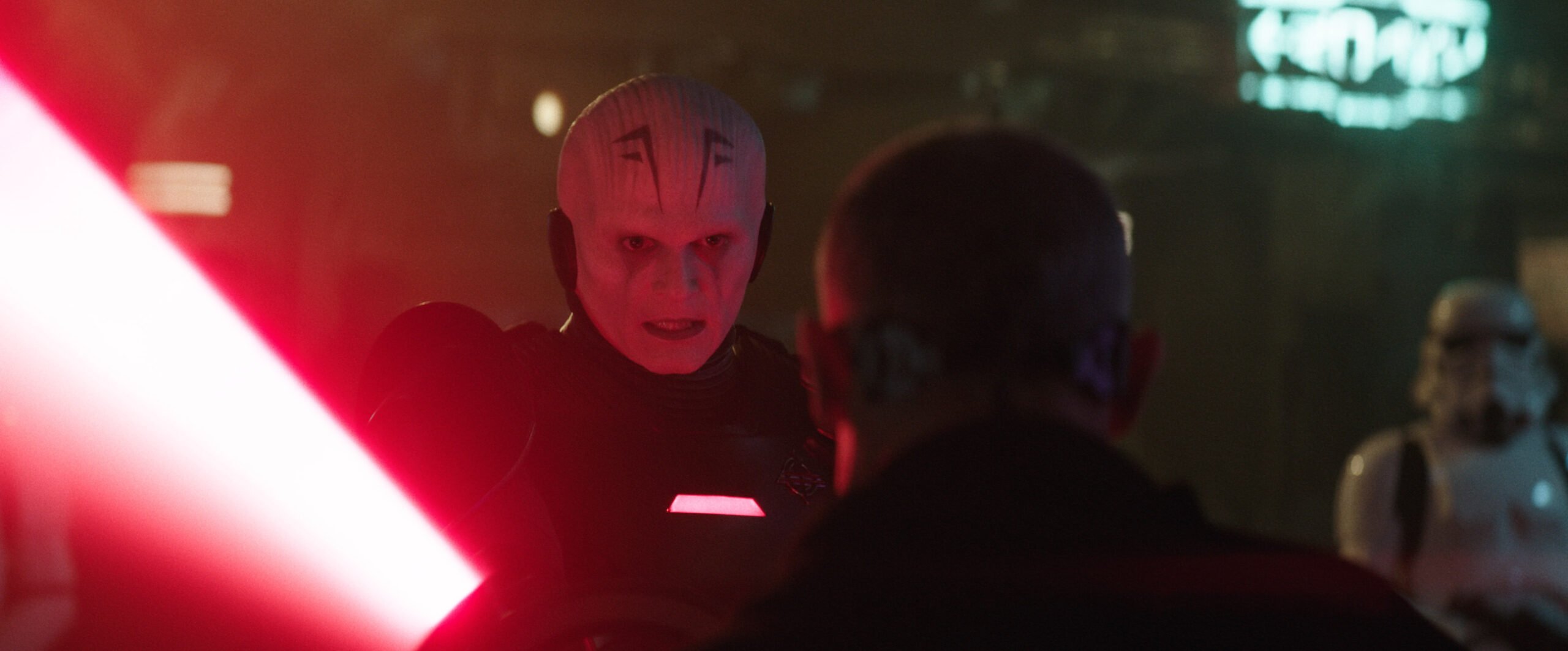 As we've learned now after watching four episodes of the show, Obi-Wan Kenobi is actually about Ewan McGregor's Obi-Wan/Ben watching over a young Leia (Vivien Lyra Blair), whose life is put at risk after being captured twice. The fact that Obi-Wan has had quite a few adventures with young Leia has made some people question if the Princess' message to him in A New Hope even makes sense anymore. But to Joby Harold, the show validates Leia's petition even more than before:
"It was very helpful to know where they were going because it answers the question of, 'Why him?' So, 'Help me, Obi-Wan Kenobi. You're my only hope,' feels less arbitrary as a choice and a decision now that we know the depth of the history they have together. The context within which Leia says that in A New Hope is now canon, and it's clear. So it will be articulated as the show continues, but I liked the fact that it helped reinforce and better articulate a little piece of the jigsaw that is already in place. If you watch all of the Star Wars stories in a row right now, you'd be like, "Of course, she's going to go to Obi-Wan." She also ends up naming her son, Ben [Adam Driver]."
As we mentioned before, there are several interesting answers from Joby Harold in the original interview, so make sure to head over to The Hollywood Reporter to read the entire piece. Also, check out our review of Part IV of Obi-Wan Kenobi, which you can read here, and tune in tonight to "TRB Live", a live discussion about the episode on our YouTube channel from our friends of The Resistance Broadcast, at 9 pm ET.
Miguel Fernández is a Spanish student that has movies as his second passion in life. His favorite movie of all time is The Lord of the Rings, but he is also a huge Star Wars fan. However, fantasy movies are not his only cup of tea, as movies from Scorsese, Fincher, Kubrick or Hitchcock have been an obsession for him since he started to understand the language of filmmaking. He is that guy who will watch a black and white movie, just because it is in black and white.