Lucasfilm Presentation at D23 Set for Saturday, September 10th
The D23 Expo is back this September at the Anaheim Convention Center, from September 9-11. As we enter the final three-month stretch leading up to it, Disney has revealed the schedule for the event. Lucasfilm will take the stage on Saturday, September 10, sharing a panel with Marvel Studios. Here is their announcement:
Saturday, September 10

Filmmakers, celebrity talent, and surprise guests will join representatives from Marvel Studios and Lucasfilm, among others, onstage in Hall D23 at 10 a.m. to showcase theatrical and Disney+ titles. Going behind the scenes of these studios' highly anticipated films, specials, and series, attendees will see exclusive footage and be among the first to learn what else is in the works.
While the description does tease some announcements, both for theatrical Star Wars movies and Disney Plus titles, we should keep our expectations in check as it also applies to Marvel Studios. Star Wars Celebration wrapped two weeks ago and the only Star Wars movie updates we got from Lucasfilm happened through interviews off stage, mere hours after Kathleen Kennedy hosted a 90-minute presentation on the studio's upcoming slate. They've also just announced a new series, so it's possible we won't be getting any Disney Plus announcements either, at least on the live-action side. They might show the trailer for Tales of the Jedi, which is coming out this Fall, and maybe even showcase some footage from The Bad Batch season 2, which will debut later that month.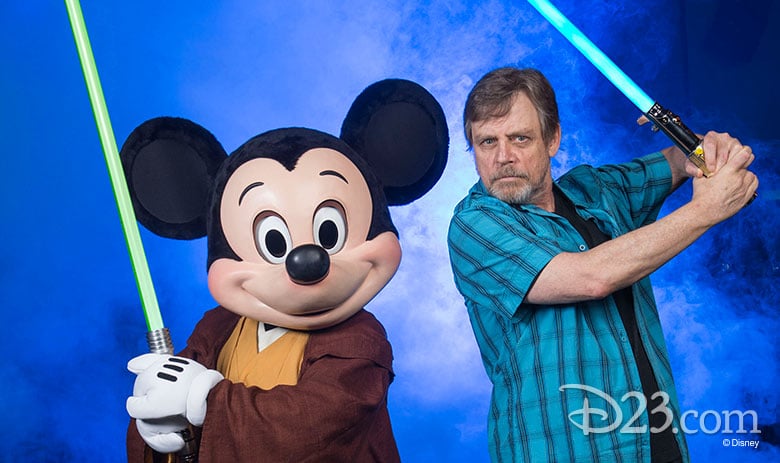 There are a few things on the movie slate to be optimistic about. Kathleen Kennedy told Vanity Fair in March that they were in advanced talks with some filmmakers and they were hoping to get a deal done in time for an announcement two months later. Said announcement obviously didn't happen at Celebration, so it's possible they couldn't get a deal in place for late May, but they might have it ready for D23.
Moreover, there are rumblings that Taika Waititi's movie might be coming much sooner than expected and could film as soon as this year in Los Angeles. If things continue this way, they could make an official title announcement at D23, and maybe even give a production update on it. We are trying to look on the bright side here while keeping our expectations in check. D23 in 2019 already blew up the Internet when Ewan McGregor was brought on stage to officially announce the Obi-Wan Kenobi series, so there are precedents of big Star Wars announcements there. Who knows, maybe they'll even announce Obi-Wan Kenobi season 2.
For parks fans, Disney Parks, Experiences, and Products Chairman Josh D'Amaro will take the stage on Sunday, at 10:30 am to make some announcements and give some updates on their venues. We don't know if there will be anything Star Wars related here, but it will definitely be worth it to keep an eye on it.
D23 Expo will not be live streaming their panels, so we'll be following all of the announcements and descriptions of what's happening in the room on social media, and reporting it on our site. For general Disney Studios and Marvel Studios updates, follow our sister site MovieNewsNet.com.
Miguel Fernández is a Spanish student that has movies as his second passion in life. His favorite movie of all time is The Lord of the Rings, but he is also a huge Star Wars fan. However, fantasy movies are not his only cup of tea, as movies from Scorsese, Fincher, Kubrick or Hitchcock have been an obsession for him since he started to understand the language of filmmaking. He is that guy who will watch a black and white movie, just because it is in black and white.