'Obi-Wan Kenobi' Writer Explains Why Fortress Inquisitorius Is Significant to Obi-Wan's Journey
This week's episode of Star Wars: Obi-Wan Kenobi saw our hero go into the belly of the whale by going to the lair of the Inquisitors, Fortress Inquisitorius, to rescue Leia – and, in the process, make some shocking discoveries about what they've been up to. Here's what the writer for the series has to say about it.
SyFy interviewed series writer Joby Harold with various questions about what Fortress Inquisitorius represents for the series and why Obi-Wan Kenobi had to encounter what he did when he was there. Spoilers for the fourth episode of the series ahead!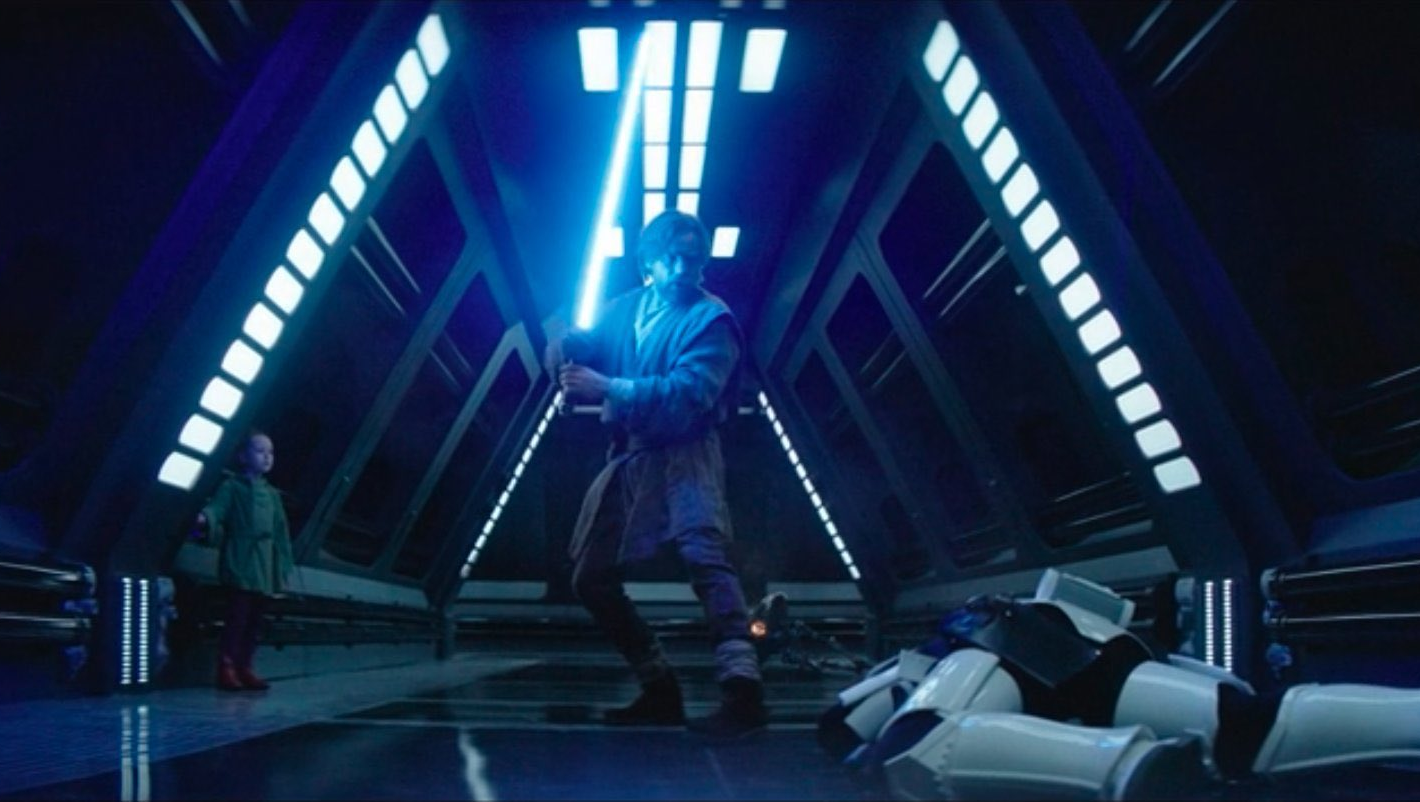 Fans of Jedi: Fallen Order were in for a treat as the latest episode took the final mission from that game, a visit to Fortress Inquisitorius, and built upon it with an infiltration sequence exploring new aspects of the stronghold on the moon of Nur. Harold noted that having the game as a visual reference helped the designers and integrate elements of an existing story into another one, and that placing Obi-Wan in the middle of a monument to the fall of the Jedi was something that needed to happen to test the character:
"[It was] an exciting opportunity to look to that and help weave everything together within bigger cannon. It's a very cool facility and it's a kind of world that we haven't seen before. It's intimidating and imposing in its own way, and it's partly sort of just thinking, 'What's the worst place you could ask Obi-Wan to have to go?' There's few places that would be more horrific to have to contend with."
Horrific indeed – Obi-Wan Kenobi has returned to the Mustafar system, which he last visited when giving Anakin Skywalker the life-shattering injuries that would turn him into Darth Vader, to rescue Princess Leia Organa. While Obi-Wan went through a similar adventure earlier with Leia on Daiyu, the connection between the Inquisitors and the Force is a key factor justifying another trip to another world for another rescue mission. Harold explains that Obi-Wan Kenobi needed to learn the truth about what was being done to the Jedi:
"Obi-Wan's been in his cave [on Tatooine] and he knows what's been happening, but he hasn't been confronted with it and the reality of it and how it's evolved… Leia calls him to action, but through the course of his journey, he has to confront what has happened to the galaxy and also what's happened to the Jedi. It stops being theoretical and philosophical and starts being right in his face to the point where it's a couple of feet away, and he's faced with this harsh horror."
Then he makes a horrifying discovery about what has become of many of his fallen allies in the decade since the fall of the Republic: their corpses have been collected by the Inquisitors and preserved in an amber substance, either for the sake of research into the dark sciences or possibly even as murder trophies. Like the earlier moment where Obi-Wan took pity on a homeless Clone Trooper who was forced to participate in the attack on the Jedi Temple, Harold explained that Obi-Wan reflecting on what became of his allies is meant to further his resolve to want to stop the Empire:
"[These are] are moments where you step outside the narrative of the show and you have Obi-Wan get to reflect upon the bigger universe and the timeline, because it's such a specific time. "[We needed to find] something that could exist in the bowels of that fortress that could be dynamic enough, that it would really impact him in that way was tricky, but also important. And then finding this sort of butterfly display of these Jedi kept in perpetuity [and] forever enshrined in this horrific way. It felt like a really important moment within the bigger journey."
The full interview can be read here. Only two episodes remain of this adventure, but in this time, Obi-Wan Kenobi has regained his connection to the Force and his willingness to fight the Empire, for the sake of ensuring that there is a future for those who will one day topple it. We'll see how this journey affects his mindset as he takes Leia back home and goes on a collision course with his fallen apprentice as they have a fated rematch.
Star Wars: Obi-Wan Kenobi airs on Disney Plus on Wednesdays, with its first four episodes out of six available to stream right now. There has not been official word about a follow-up to the limited series, though Ewan McGregor has stated that he is interested in further exploring the character, and Lucasfilm is said to be discussing options.
Grant has been a fan of Star Wars for as long as he can remember, having seen every movie on the big screen. When he's not hard at work with his college studies, he keeps himself busy by reporting on all kinds of Star Wars news for SWNN and general movie news on the sister site, Movie News Net. He served as a frequent commentator on SWNN's The Resistance Broadcast.