Lando Searches for Answers in New 'Shadow of the Sith' Excerpt
The countdown is on for the hotly-anticipated Star Wars: Shadow of the Sith, a new novel from Adam Christopher which takes on the task of answering a number of questions from the sequel era. One of those questions is in regards to Lando Calrissian, who had his daughter taken by unknown forces.
In a new excerpt from IGN, we find Lando on the hunt for answers at a bar he suspects might contain some clues. However, Lando purchases some drinks which leads him down a path of retrospection about the tough situation he finds himself in. Not to be forgotten, the excerpt also sees the reveal of his daughter's name.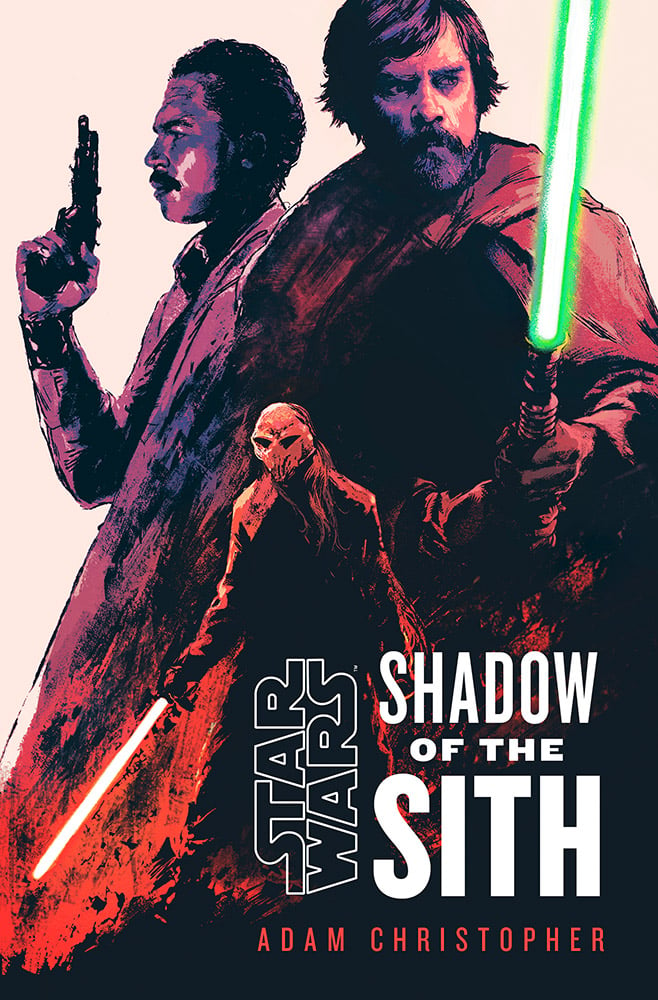 Here is a piece of the excerpt:
He was brought out of his reverie by the sharp clatter of glasses on the bar under his nose, his senses immediately assailed by the acidic aroma of the drinks he had ordered. He looked up and found himself face-to-face with the legendary patron of her eponymous drinkery, Lady Sennifer herself. All he could see of her was her black hair, cut into a bob surrounding a heavy-duty industrial respirator. Her blue eyes blinked behind the protective eyepieces.

"Remember to sip 'em slow," Sennifer said, the bartender's voice echoing tinnily through the cans of her mask. "You'll live longer."

Lando found the corner of his mouth lifting in a grin, despite his sour mood. "It's been years since I had one of these."

"Well you're about to be reminded real quick. That'll be four hundred credits."

Lando's grin froze. He blinked. "Excuse me?"

"Danger money," said Sennifer.

With a sigh and a shake of the head, Lando counted a stack of his winnings in the palm of his hand, then handed it over. Sennifer took the money without a word then disappeared to serve another gaggle of customers.

Lando gathered up the glasses between his hands, then stopped.

Ah yes, there it was. That creeping feeling, the guilt back again to say hello and to stay awhile. He looked down at the noxious drinks, trying to come to some kind of a decision.

He'd come to Boxer Point on a notion that it was exactly the kind of place he might find a lead on his daughter. It had seemed like a good idea, but even as he plotted his course, he knew from bitter experience that he was just trying very hard to convince himself he was doing something productive to further his search. True enough, he hadn't actually been to Boxer Point Station in years, and, yes, the mix of spacefarers, particularly in a place like Sennifer's, was the kind of place you could pick up all kinds of information.

But Sennifer's also had, on a good night, anyway, some of the best unregulated gambling you could happen to find, and Lando knew that all too well. What was supposed to be a search could—would—be easily derailed by the distraction.

He was using his daughter as an excuse, and he knew it, and, right here, right now, it killed him.

Kadara Calrissian.

He put the glasses back down and took a breath, surprised at his reaction—and then . . . happy, because that was what he wanted, he deserved to be guilty, and he deserved to be—

"Kidnapping? Have you got hyperphasic space worms?"

Lando looked up, shaking his head to clear it, like he'd just been punched in the jaw.
Head over to IGN for the rest of the excerpt where Lando eavesdrops on a conversation involving the one and only Ochi of Bestoon. The excerpts we've gotten so far from Shadow of the Sith have all been pretty meaty and this one is no exception.
The rest of the novel will see Lando team with Luke Skywalker as they investigate Exegol and whatever is happening with the Sith. The aforementioned Ochi is playing at other things, searching for Rey and her parents. On top of all of that, there is another enemy Luke and Lando will have to contend with, who is a familiar character to book readers (beware of online spoilers as their identity has been revealed).
Star Wars: Shadow of the Sith releases on June 28th and is available for pre-order now.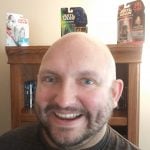 Nate uses his love for Star Wars and movies in general as a way to cope with the pain of being a Minnesota sports fan. When he's not at the theater, you can usually find Nate reading a comic, listening to an audiobook, or playing a Mario video game for the 1,000th time.