On this episode of The Resistance Broadcast, we discuss….
Poll Results; Rebels Series Finale Excitement And Review; New International Trailer And Poster For SOLO; Daisy Ridley Says JJ Abrams Had Episode VIII And IX Drafts; Scoundrel's Rundown; Tweeting With The Resistance; Final Thoughts.
Leaders of the Resistance: John Hoey, James Baney, Patric Covey, Bill Sheehy
If you enjoy the show, do us a favor and hop over to iTunes HERE and leave us a FIVE STAR rating/review. It really helps out and takes about ten seconds!
News Net
Rebels S4 Ep 12 'Wolves and a Door' and Ep 13 'A World Between Worlds' Review: here
Rebels Finale Trailer and Photos: here
'Solo: A Star Wars Story' International Trailer and Poster: here
Daisy Ridley says JJ Abrams had drafts of Episodes VIII and IX: here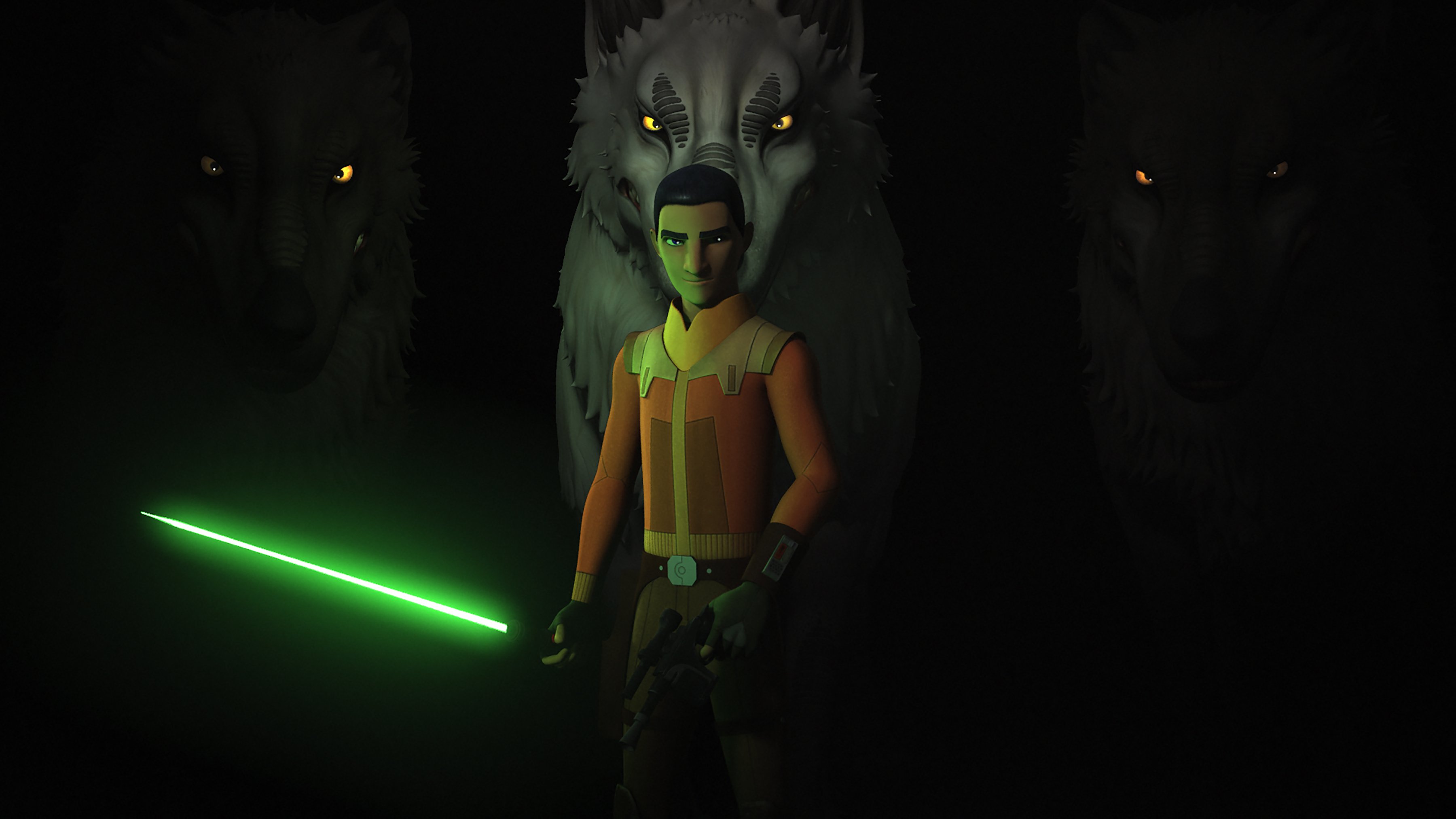 Scoundrel's Rundown
Target shows brief glimpse at TLJ deleted scenes: here and here
ILM reveals the clips for the making of content: here
Excerpt from Last Shot by Daniel Jose Older and on writing Han and Lando: here and here
Thanks to all of our NEW followers this week!! You guys are what keep the Resistance growing strong and we thank you for your continued support.
We've gotten about 340 new followers this week!! We are the official podcast of @StarWarsNewsNet! Subscribe on iTunes, SoundCloud, or youtube. We also answer tweets on air, have contests, and giveaways! We are a very fan interactive podcast! Welcome to the Resistance! #StarWars pic.twitter.com/v8wAukAVhQ

— The Resistance Broadcast (@RBatSWNN) March 3, 2018
Don't forget to check out more of our designs in our store at https://www.teepublic.com/user/resistancebroadcast. Help support our show moving forward and grab some merch from 'The Resistance Broadcast'!
James dropped a BOMBSHELL this episode letting everyone know we will soon be giving away the Lenovo "Jedi Challenges" to one lucky U.S. listener. We don't have any official details quite yet, but check out his recent review:
My review of the Jedi Challenges:
25+ of gaming ✅
Updates w/ New Content from #TheLastJedi ✅
My whole family loved playing it ✅
We will be giving away a new copy on @RBatSWNN soon so FOLLOW to stay tuned!
—–
MORE: https://t.co/ivmmIGheSF #Sponsored #AwakenYourInnerJedi pic.twitter.com/JoqbJ0xRRH

— James Baney (@Mirahtrunks) March 2, 2018
If you would like to submit questions for the show you can tweet at us on our Twitter account @RBatSWNN, message us on the Cantina Forum in the questions and comments thread, or send an email to resistancebroadcast@gmail.com. As always, let us know if you have any episode feedback so we can make sure these episodes get better every week. Your support and comments are highly appreciated! If messaging us on Twitter, make sure to include #AskTheResistance so we can access your questions directly every week.
Special thanks to Matt Pasterick for our theme song!
Click HERE to check out and comment on this topic in our forum The Cantina