Star Wars Rebels: "Wolves and a Door" and "A World Between Worlds" Review and Rebels Recon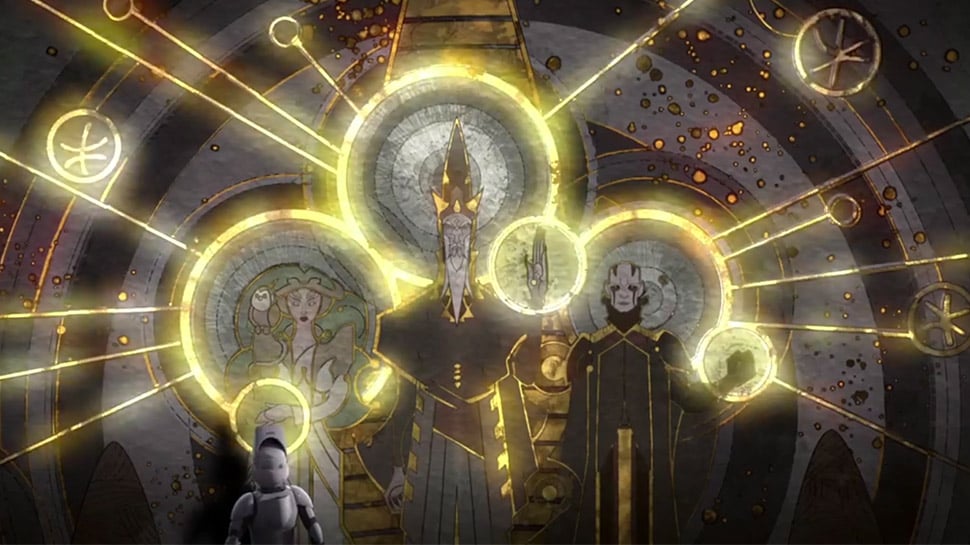 Warning! Spoilers Ahead!
I've been a huge fan of this show since it debuted in 2013. The characters, the connections to other parts of canon, whether it be The Clone Wars, original trilogy, or prequels, it has always excelled in making the universe all feel connected. Which is why I'm in absolute awe of these two episodes. The connections are there. We finally get some sort of resolution or idea of plots that have been gnawing away at fans for years and it ultimately sets up Rebels for an absolutely grand finale that I don't think any of us are quite ready for.
As I always do, lets start with what I liked:
Plot Twist! There's a lot!
After complaining about those damn Loth-Wolves last week, I'm glad we finally got some type of answer on what they are and what they've been doing for the crew. They've always been guides, but I just really like the way they were utilized in this episode. They literally move the story along with Ezra and the gang on their backs, and I really loved how afraid Zeb was of them initially. The most "scary" and animal like member is afraid of these big furry wolves – maybe it's just my humor, but I loved it. The hyperspace-like loop that recapped the events of the show was a really beautiful and effective moment for me that highlighted some of the most important moments throughout the show, and I thought it was a great tribute to the journey they have all been on.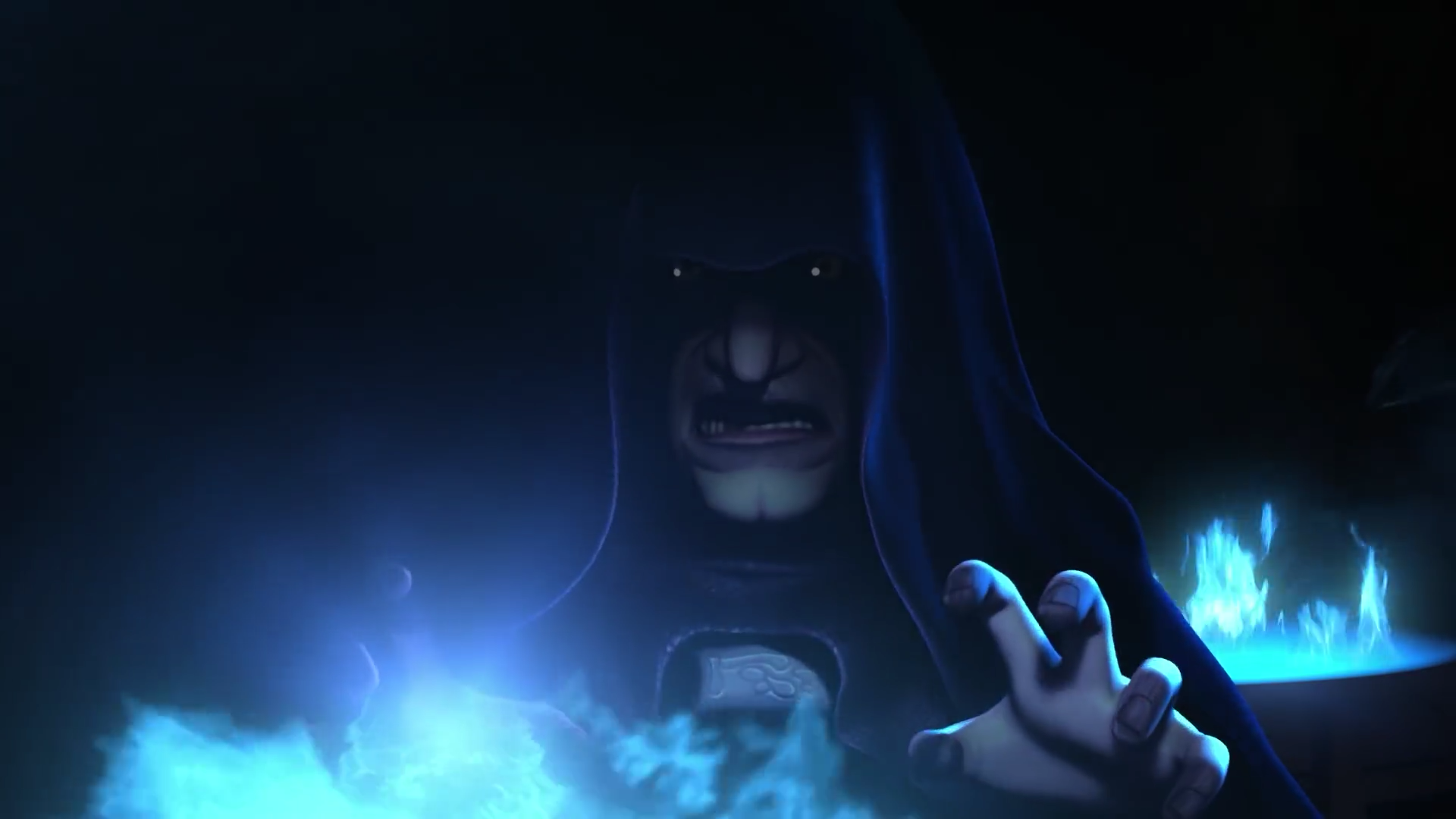 Let's talk about the Empire and it's wonderfully evil leader, Emperor Palpatine, being voiced by the man himself Ian McDiarmid. I love Sam Witwer, and he does a great Emperor voice, but you just can't beat the real thing. The moment he went on screen and I heard his voice I just couldn't help but have a big smile on my face, he's just so effortlessly evil and intimidating, and I didn't quite realize how much I missed hearing his voice. I also quite liked the inclusion of Minister Hyden voiced by the equally legendary Malcolm McDowell. He was a different kind of Imperial, and you could easily see why he worked for the Emperor and why he would help him. He's very inquisitive and while I don't think we'll see him again, he added to the episode.
The Empire itself in this episode had a very Indiana Jones Nazi feel. A force of evil looking for ancient artifacts to help it in it's push to rule everything, sounds very familiar, right?
It seems like the last two major releases from Lucasfilm, have really been pushing the boundaries of what the Force can do, and I adore the weird places that Filoni and the writers have taken it. We got a continuation from the Mortis arc in the Clone Wars while simultaneously pushing that story a little deeper and seeing what else it can do. The temple itself was very cool to me and with the inclusion of quotes from prequel era characters, Obi-Wan and Yoda in the originals and even Jyn Erso and Rey really added a lot of depth to the mysticism that made these episodes really work for me. To me, that's how the force works.
AHSOKA!?! Finally after two seasons of wondering what the hell happened to her, we finally saw it! If you had asked me, saved by future Ezra would not have been on my radar on how she made it out alive with her fight with her former master. It was so good to see something from her again and the sage wisdom she gives Ezra just feels like the best kind of Star Wars to me. I really enjoyed the similarities between Ezra and Anakin in the moment when we wanted to save Kanan. It sounded word for word what Anakin said when he wanted to do for Padmè and having Ahsoka talk him down was a nice touch and really brought it home for me.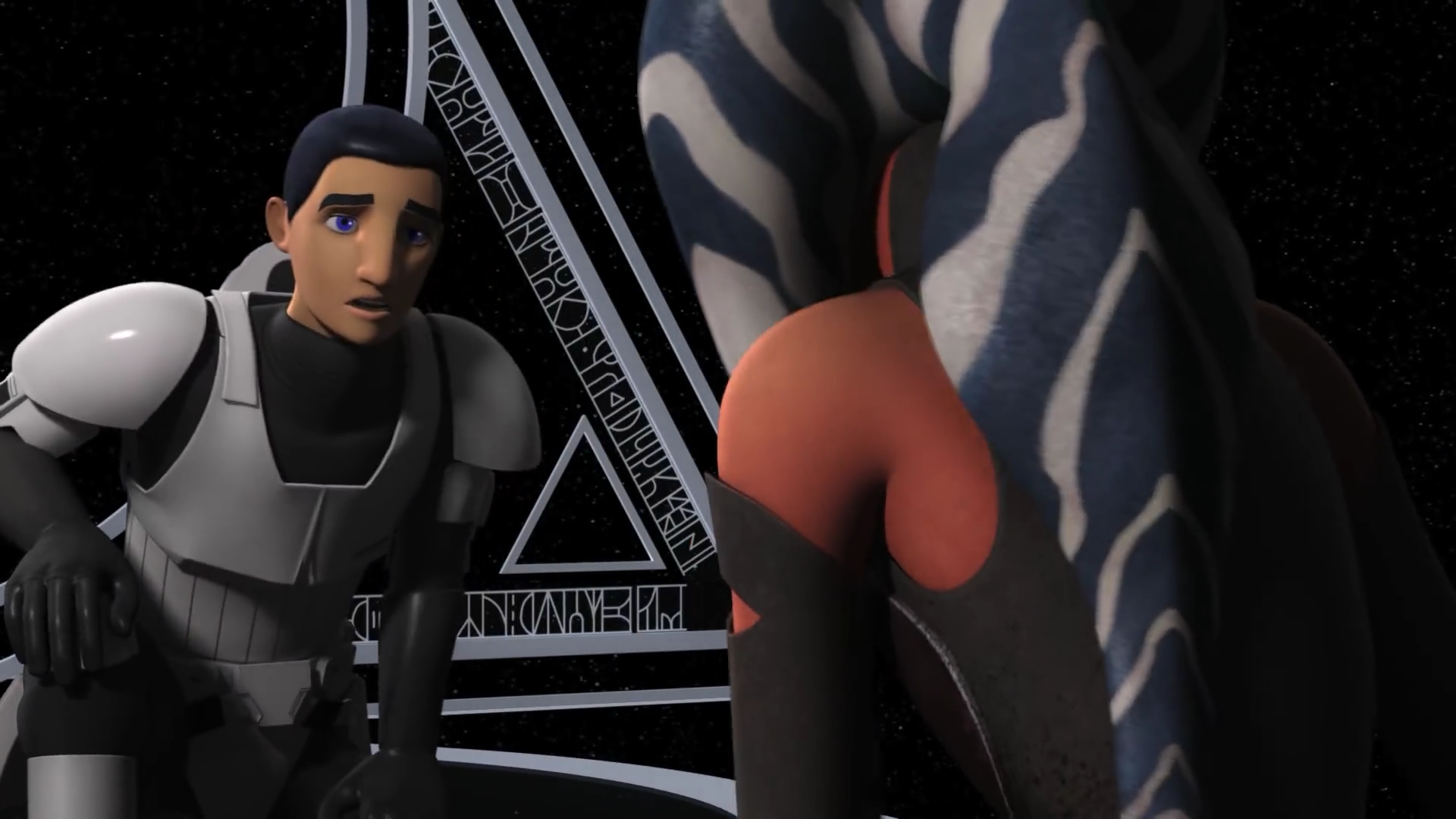 The only problem I really had with these two episodes, are the exact opposite of what I had last week. While last week's episodes were kind of top heavy, with the exciting stuff happening at the front, this week's felt very bottom heavy. While the first half was setup, it did drag a little bit for me in places.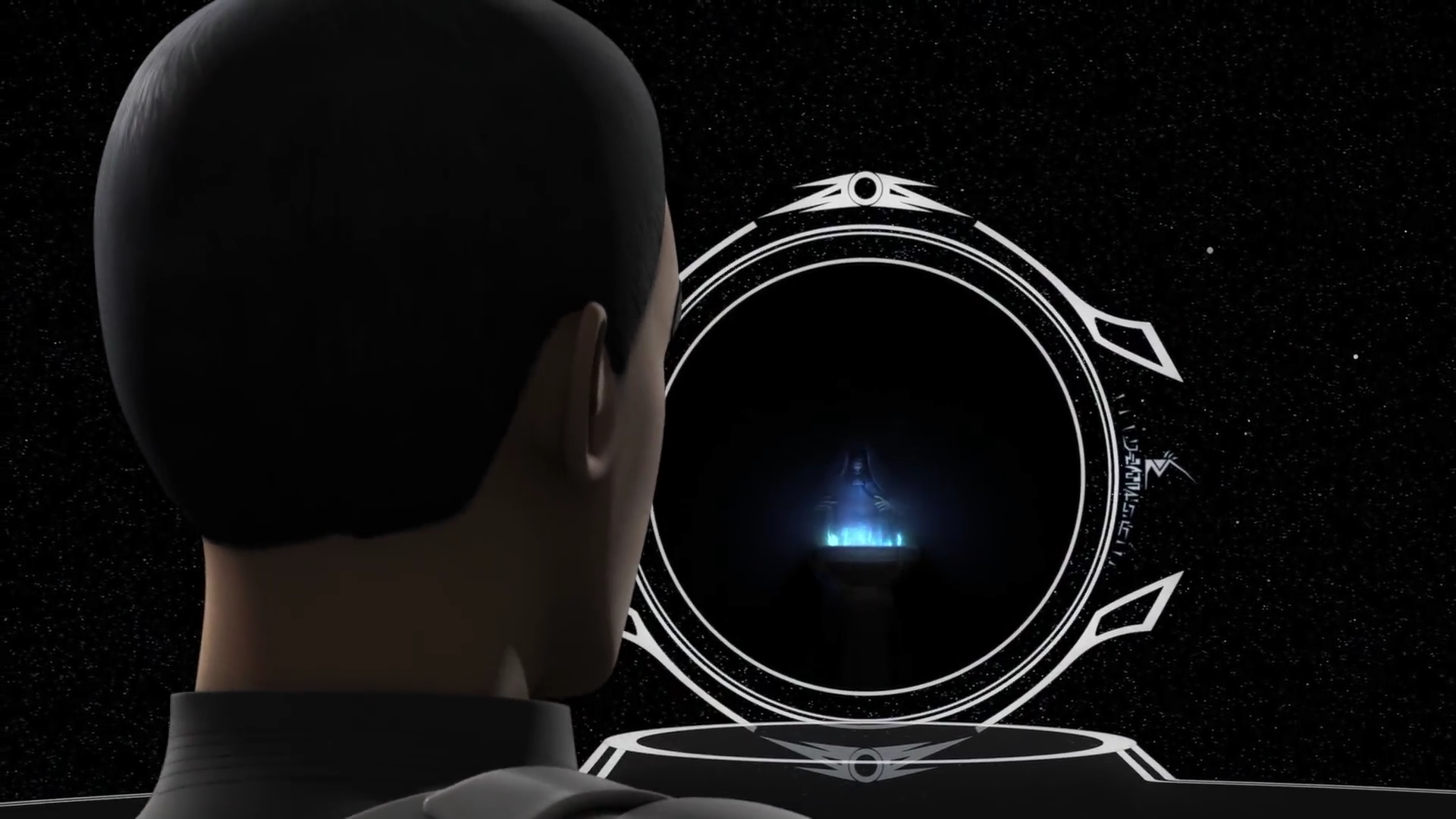 I'm incredibly excited to see next week's series finale. This episode really highlighted for me just how much Dave Filoni gets Star Wars and how I'll be very disappointed if he doesn't direct or write a live-action film one day. He worked side by side with "The Maker" himself, and it just makes sense to me. On every level, his writing and knowledge of the lore make this Star Wars fan happy, and I'm positive he has one hell of a finale planned for us.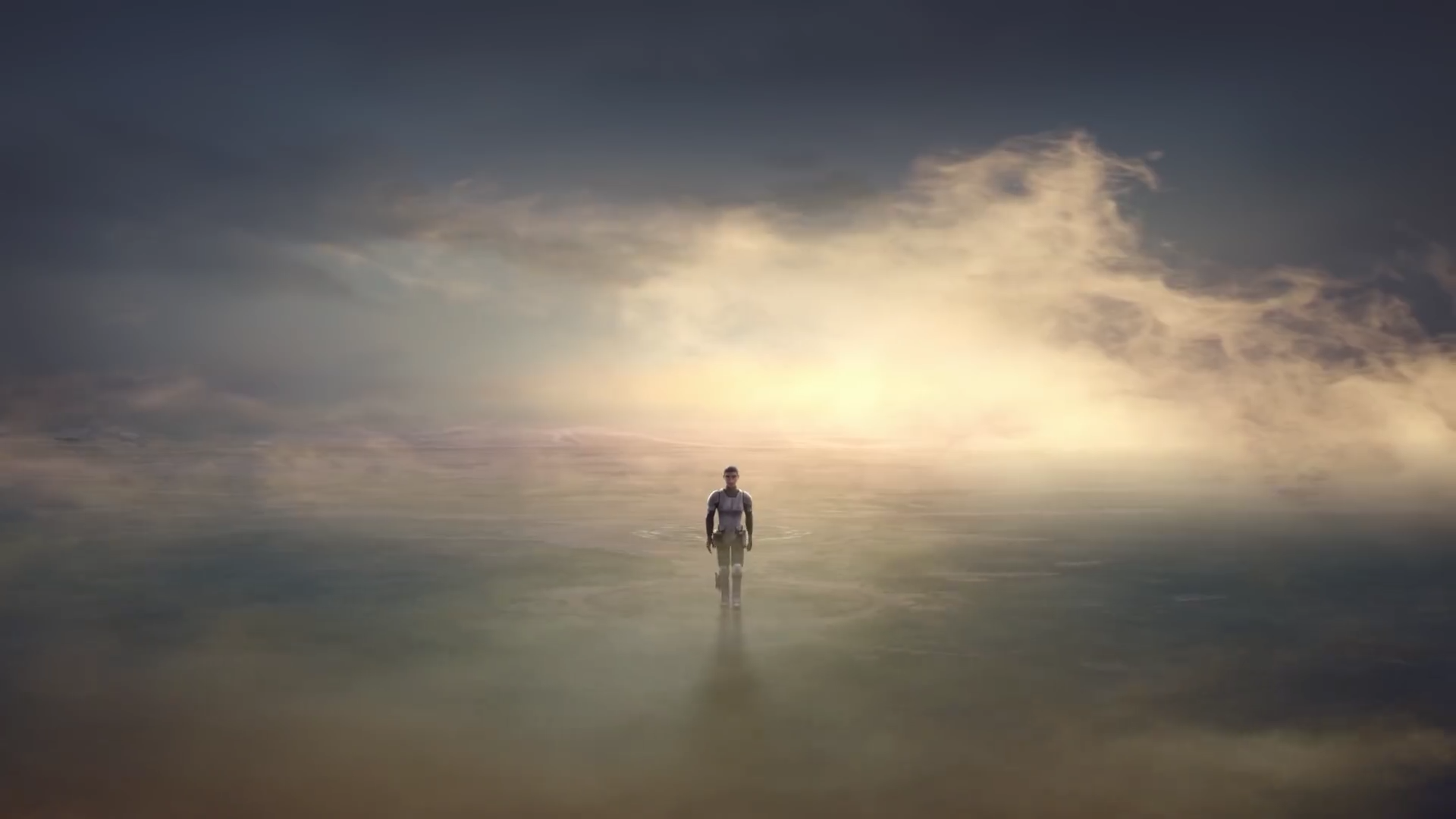 Score: 9/10
Also, be sure to check out this week's episode of Rebels Recon before you go!
UPDATE
Twitter user and Star Wars fan, William Devereux, has created a comprehensive list of the voices uttered by Jedi and other significant characters from across the "Star Wars" galaxy heard in last nights episode of Star Wars Rebels:  'A World Between Worlds'. Ezra Bridger hears these voices when he falls through a doorway created by the Loth-wolf paintings and lands on a transparent pathway, suspended in a seemingly infinite starscape.
Wondering what those voices were saying? Here's the full list, updated with two more! Thanks to everyone who pointed them out. Obviously, spoiler warning. #StarWarsRebels pic.twitter.com/Kw04rWdySZ

— William Devereux (@MasterDevwi) February 27, 2018