Star Wars Rebels: "Jedi Night" and "Dume' Review + Rebels Recon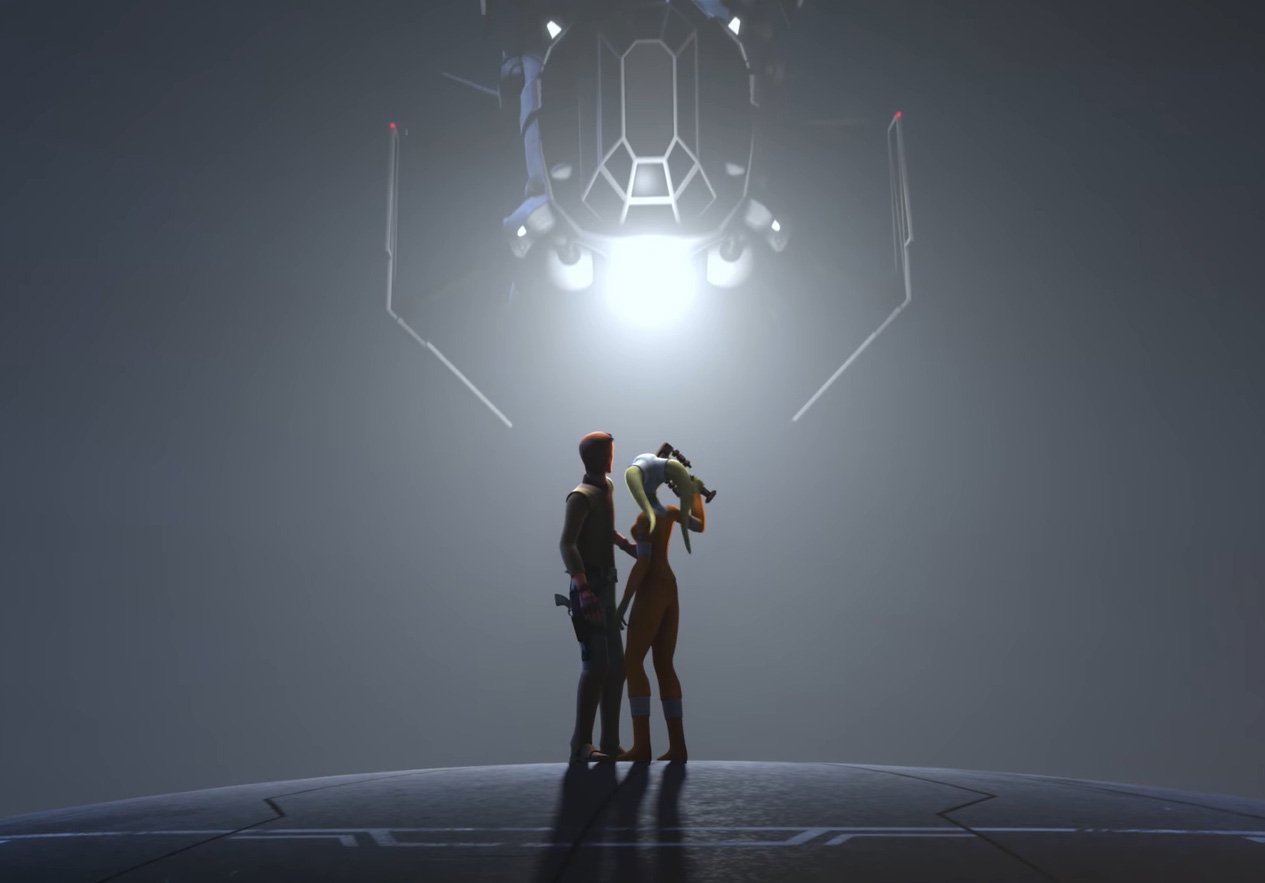 Four years, four seasons, 69 episodes, have all lead us to the final stretch of Star Wars Rebels. The Ghost Crew has grown strong together and taken the Star Wars universe to places I never dreamed of. Grand Admiral Thrawn, an EU favorite made his glorious return to the Canon and has become a formidable force to reckon with. The small rag-tag group of rebels we were introduced to on Lothal have become true leaders in the Rebellion and their story together is coming to an end.
SPOILERS! You've been warned!
This is it.
When we last saw the Rebels, Hera had been captured by the Empire on Lothal after a daring rescue attempt to save Ezra, Kanan, and the remains of the Rebel Cell on Lothal failed. The last image we were left with was the eyes of the mysterious Loth Wolves that have already become synonymous with the show after a few brief interactions in the first half of season four and that's basically where Jedi Night picks up.
Hera is being brutally tortured at the hands of Governor Pryce who is looking for the location of the Rebel fleet, meanwhile the other members of the Ghost Crew plan a desperate mission to save her. Sound familiar? Yeah, it's Star Wars so that kind of comes with the territory. However, the way the writers of Rebels are able to bring the mission together and the emotion that  each standout moment brings are what make this familiar plot different and truly standout.
So let's start out with what I liked about the episode.
First and foremost, Kanan and Hera. Kanan specifically has a lot of incredible moments that will leave many Rebels fans weepy. His understanding of the Force has without a doubt expanded since his introduction. He just seems so at peace the entire episode even though I'm certain he knew what his fate was going to be. His path to becoming a Jedi and understanding what exactly that means have taken the Force into some really interesting places and have been fun to watch.
The mission itself really worked for me too. Blending in using gliders shaped like Loth Bats, Kanan Spider-Manning the Imperial Structure, and the escape to the Fuel Depot felt meaningful with every word between Hera and Kanan either leaving me a smile on my face or an audible "Awwww".
Alright. Let's talk about it. Kanan's death was absolutely beautiful and is really what his arc has been building towards. Just from a visual perspective, seeing Kanan surrounded by fire with the blueish hue of the Force protecting the ones he loves is an extremely powerful moment. Hera running towards him in a last ditch attempt to stop him from sacrificing himself, only to be pushed back into the ship is heartbreaking. That final shot where his eyes lose their cloudy color and return to normal, gave me chills and I can't think of a more perfect ending to his character.
The blind man saw again, and the last thing he saw was the one he loved. In a lot of ways his death mirrors that of Ahsoka in Twilight of The Apprentice and I'm positive that was an intentional choice made by the writers. In the end it wasn't the Rebels that shut down the Tie Factory on Lothal, it was the Empire itself.
I'm really interested to see how the dynamic between Thrawn and Pryce changes now since she is responsible for Thrawn's pet project being shutdown. Obviously he isn't pleased with her, but the way he was visibly upset with her makes me think we're going to see the end of her rather soon.
Speaking of Thrawn, show me that meeting between him and the Emperor! After reading his first encounter with Sheev in the Timothy Zahn novel, and knowing that Ian McDiarmid himself is back, that is going to be an absolutely insane encounter.
Rebels over the past two seasons has really done a fantastic job of incorporating important connective tissue from other aspects of canon and this episode was no exception. Hearing Tarkin mention Krennic and his "Project Stardust" was a cool little easter egg and hints at much larger competition taking place in the Imperial hierarchy.
Onto, what I didn't like.
The premiere as a whole was very first half heavy and most of the really interesting stuff happens at the beginning. I get that what happens at the first half is an incredibly emotional moment and one where everyone has to deal with it in their own way, but most of "Dume" felt  boring to me. Sure, it was cool to see Zeb and Sabine take on Rukh and get the best of that monster, but what did they actually accomplish with it?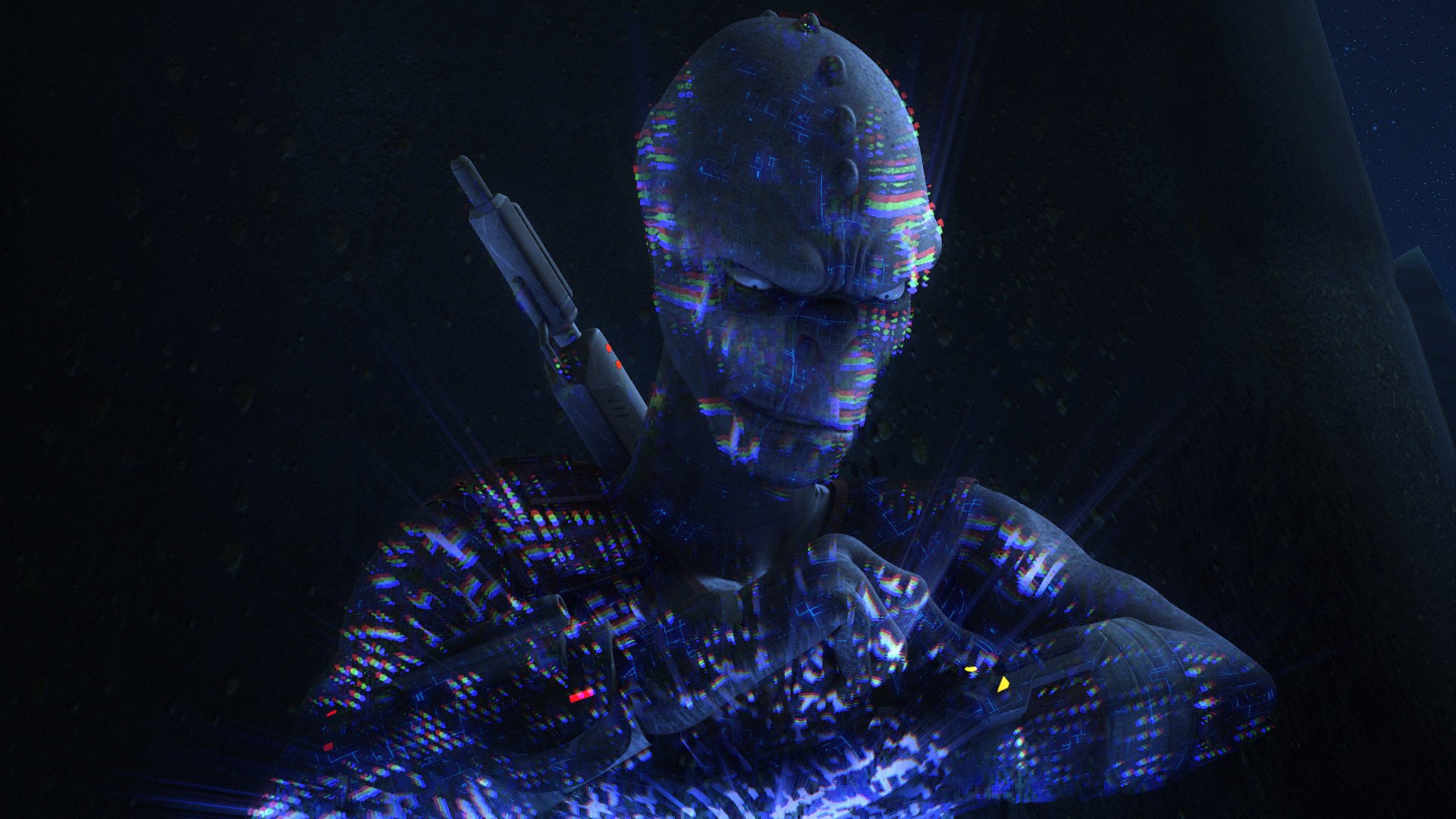 I'm just gonna say it, I'm starting to get tired of those damn Loth Wolves. I know that we haven't seen the ending yet and it may eventually come together, but they're just confusing right now. The more screen time they get, the less we know about them, and while I'm assuming that the large one is actually Kanan, I'm not exactly sure where they fit in the story besides just pushing Ezra towards the Jedi temple.
Overall, I found myself enjoying the episode even if it didn't quite blow me away as much as I thought it would. The first half of the premiere may be a top 5 episode of Rebels for me but the second half really brought it down for me. With just two weeks of episodes left, every moment counts and I think we're going to some really exciting places.
Make sure to check out the latest episode of Rebels Recon below, where Andi Gutierrez talk with the Rebels cast and crew about these two episodes, sharing the emotional impact that Kanan's end had on everyone.
And you can check out StarWars.com's "Episode Guide" to Dume, featuring trivia and behind the scenes images here.
You can follow me of Twitter @StarWarsBill.