ABC News' "The Force of Sound" Full Featurette Video Released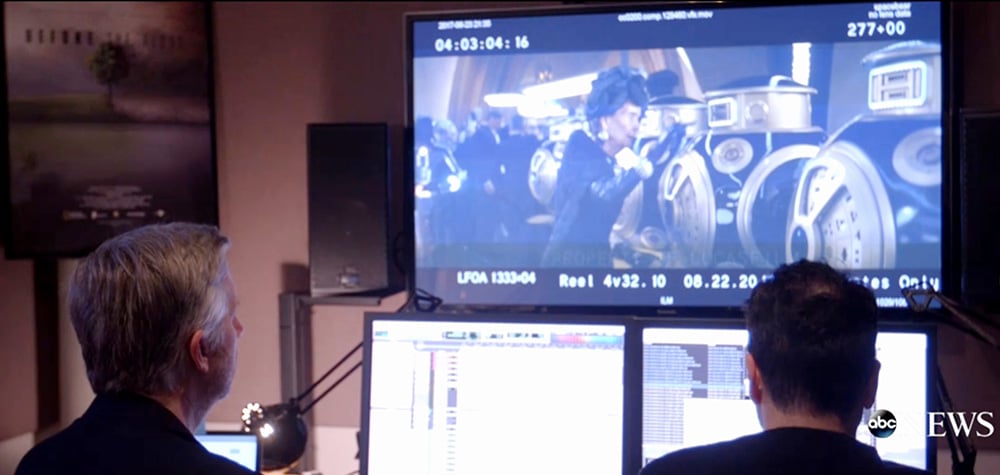 The full 26 minute video about the sound effects of Star Wars: The Last Jedi has been officially released by ABC News. The video takes us to Skywalker Ranch, where Skywalker Sound, the Oscar-nominated sound crew of The Last Jedi, do their magic.
As you most likely know, sound recording is one of the biggest aspects of any movie. Although the audio crew records during the filming process, almost every sound has to be recreated in a studio after the shoot, which is not an easy task. Making the audience believe that a particular sound does indeed correspond with its source is the biggest challenge to the sound crew.
In this really cool featurette, we get a sneak peek behind the scenes at Skywalker Ranch into how the sounds for the porgs, fathiers, vulpteces and the BB-8 scene in the Canto Bight casino from The Last Jedi were made. Also, Supervising Sound Editor Mathew Wood shares his funny story about how he got to work for George Lucas and Lucasfilm
You can check out the video below. It's really worth your time.
Star Wars: The Last Jedi is nominated for four Oscars, three of which are related to the sounds of the movie: "Sound Editing" (Ren Klyce, Matthew Wood), "Sound Mixing" (Stuart Wilson, Ren Klyce, David Parker, Michael Semanick) and of course "Original Score" (John Williams).
You can read the full article by our friend Clayton Sandell and Ronnie Polidoro over at ABC News here.
Special thanks to our reader Justin Olson for the heads up.