EW: How Mark Hamill Mentally Bridged the 30 Year Gap for Luke in The Last Jedi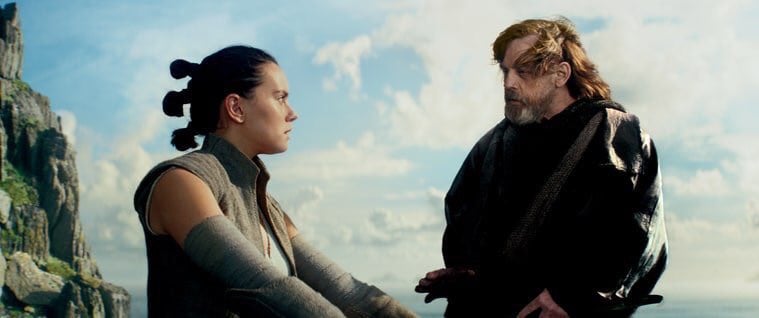 As we inch closer to the opening of The Last Jedi, we are reaching the point where no new reveals are needed, our appetites are satisfied, and we are ready to see the movie. That brings us to a perfect piece by Entertainment Weekly's Anthony Breznican who takes us back in time, not forward, delving into the "head-canon" of Mark Hamill to validate Luke's current frame of mind.
In one of the more unique and off the beaten path stories pertaining to The Last Jedi, Entertainment Weekly's Anthony Breznican (who was a guest on our podcast The Resistance Broadcast today) spoke with Mark Hamill about how he mentally filled the 30 year gap that bridged Luke between Return of the Jedi and The Force Awakens/The Last Jedi.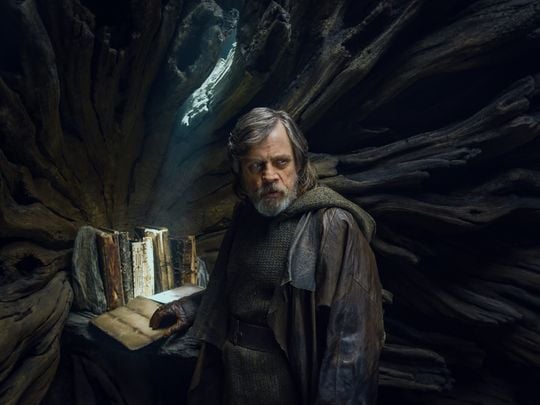 The backstory Hamill developed to help him get into Luke's current exiled state-of-mind is not a part of Lucasfilm's canon narrative at all, it was simply devised by the actor to help him channel a version of Luke he was unfamiliar with, so in a sense he had an open canvas:
"Actors like backstories. They want to know motivation and all those things, and it's such a blank slate," says Hamill, who has become so entwined with the character over four decades that he sometimes references himself and Luke interchangeably. "You know, if you look at it intellectually, I realized that it's not my story anymore and so what [Luke] did or did not do in the intervening years aren't really important to the audience at this point, but I have to work it out for myself."
Here is the video of Breznican talking about Luke and his unexpected new frame of mind in The Last Jedi:
So Hamill grabbed his paint brush, his pallet, and hit the canvas, creating a backstory for himself. What he came up with is pretty wild, and pretty heartbreaking, but please remember, this is not a part of the official story, just his way of coming to terms with Luke being in such a distraught place:
"I wrote lots and lots of scenarios," Hamill says. "I made notes that he fell in love with a woman who was a widow and had this young child. He left the Jedi to raise this young child and marry this woman, and the child got hold of a lightsaber and accidentally killed himself. It's nothing to do with the story, but when I think about gun violence and you read these tragic stories of kids getting hold of their parents' guns and killing a sibling or themselves, I mean, I had to go to really dark places to get where Luke needed to be for this story," the actor says.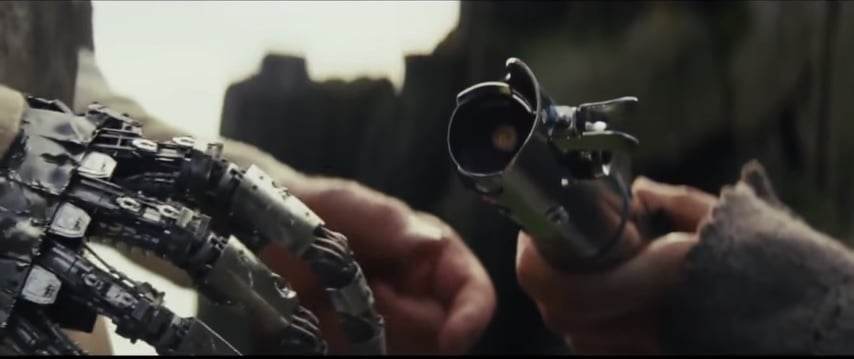 Breznican points out that although this scenario is not a part of the story, Hamill wanted to check-in with director Rian Johnson to make sure the feelings created by this type of backstory paralleled where Luke needed to be in the film.
"I sort of tested out some of my ideas just to make sure I wasn't in conflict with anything," Hamill says. "He was really nurturing in that regard, encouraging me to find ways to justify the actions in this movie. But like I say, that little story I told about Luke leaving the Jedi and getting married, that's not officially what happens."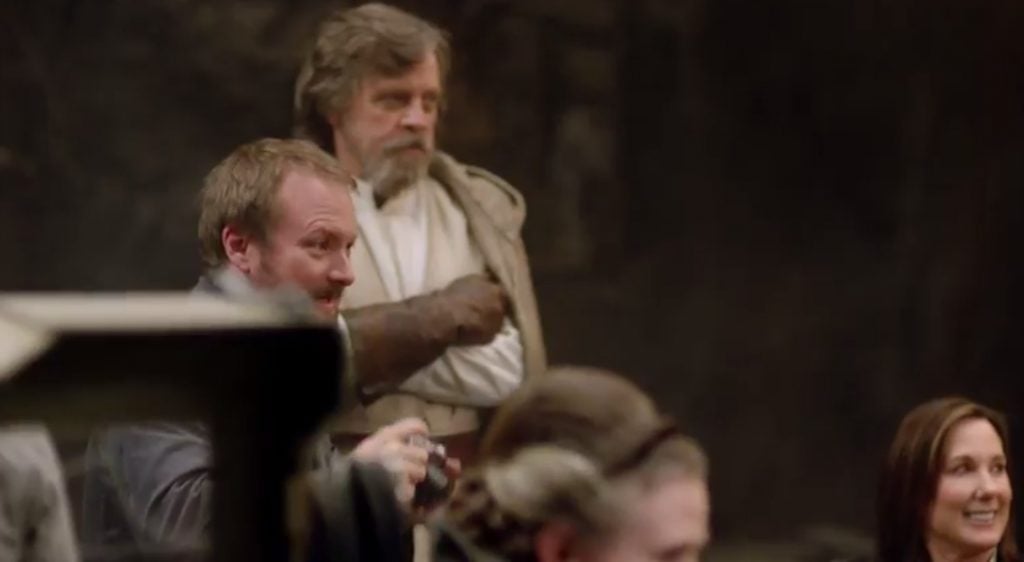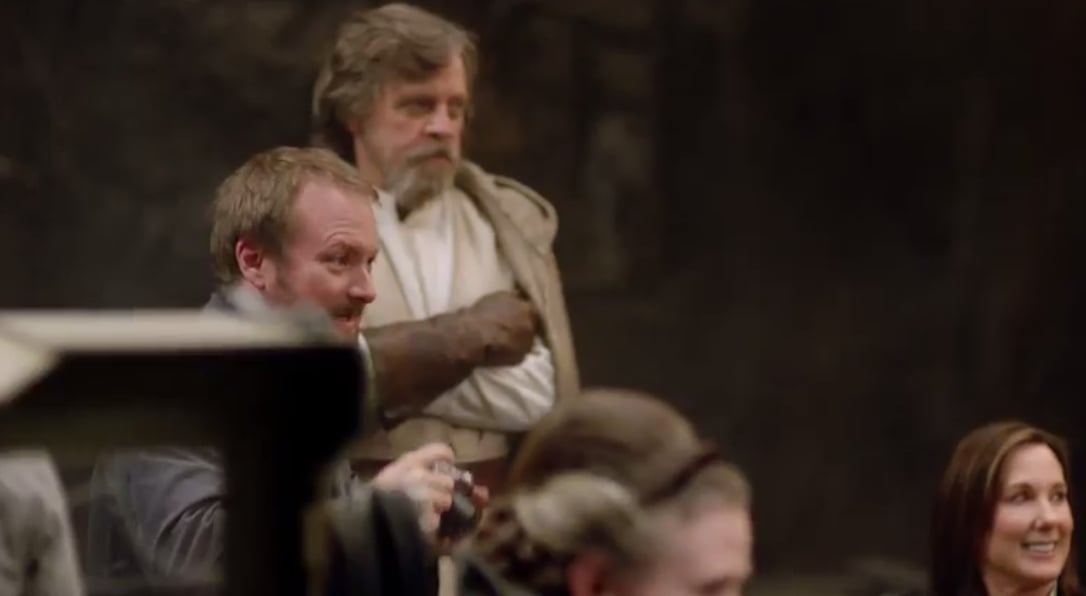 A look inside the mind of Mark Hamill, clearly not mailing in a late-career performance for a paycheck, and as Breznican aptly puts it:
If Star Wars fans think Mark Hamill was being unduly harsh with his character, take heart in this — the actor cares so much about Luke that he's creating his own legends.
The Last Jedi hits theaters in just 10 days! Now every time you see Luke on screen, if you didn't already know, you will be reminded of how much Mark Hamill put into his performance.
SOURCE: Entertainment Weekly
You can find me on Twitter @JohnnyHoey and as mentioned above we had Anthony Breznican on our official podcast The Resistance Broadcast today!
"For my ally is the Force, and a powerful ally it is."
John Hoey is the Lead Editor and Senior Writer for Star Wars News Net and the host of The Resistance Broadcast podcast
"For my ally is the Force, and a powerful ally it is."