Brand New Excerpt from Upcoming 'Solo' Tie-In Novel (Last Shot) Revealed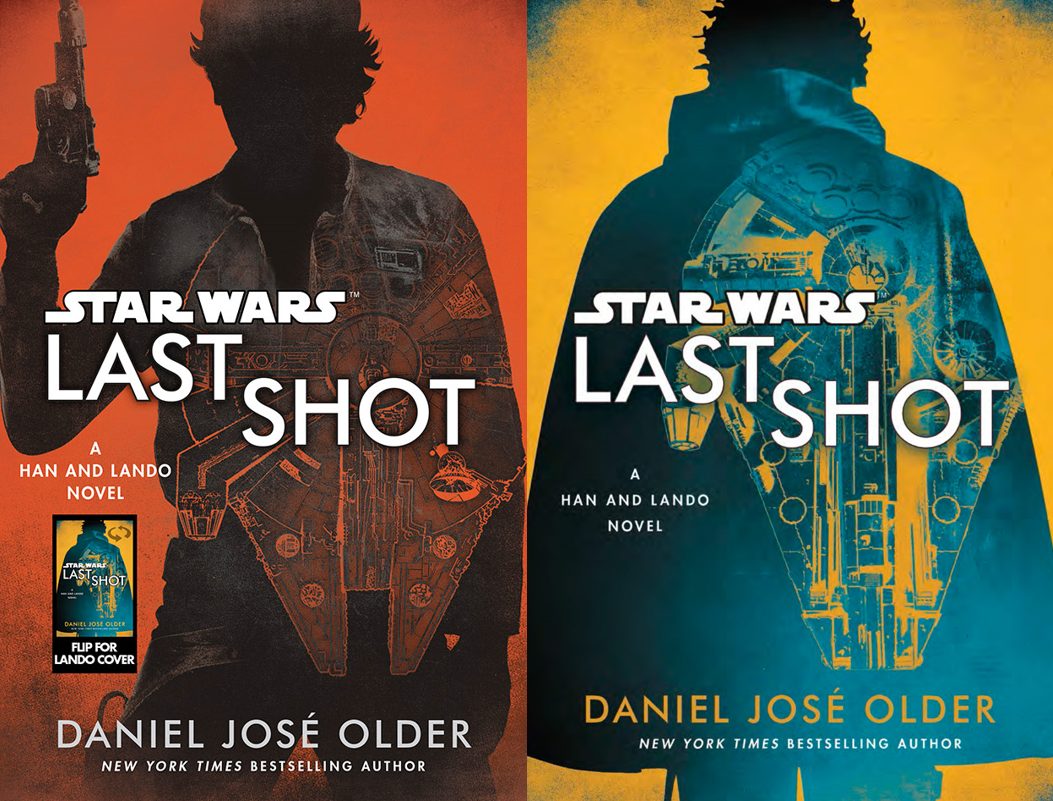 Starwars.com just released an exclusive excerpt from Daniel José Older's novel Last Shot, an upcoming tie-in novel to Solo: A Star Wars Story. In the excerpt, Han, no longer a general, struggles to balance his new life as the father of a two-year-old and his reluctant duties as the leader of the New Republic Pilots Commission. After speaking to Mon Mothma and finally passing the conversation over to Leia, Han attempts to go back to sleep with his son when he gets a surprise visit from an old friend…
(Excerpt from Last Shot by Daniel José Older):
Slowly, Ben Solo's eyes drifted closed as his chin settled on Han's shoulder.

Han shook his head, smiling. Here he was thinking about fates and destinies. He was starting to sound like Luke.

The thought simultaneously made him smile and unsettled him, and it was that muddle of feelings that drifted along with him as sleep crept up without warning once again, and dissolved the bedroom, the fussing on the other side of the wall, the chirps of morning birds outside, the half-light of a new day, all into a pleasant haze . . .

. . . Right up until a frantic knocking once again shoved Han rudely back into the world of awake.

"What?" He slid Ben carefully off him and stood, heart pounding.

Bang bang bang!

The balcony. It was coming from the door to the balcony. Keeping out of sight of the tall windows, Han picked up Ben and laid him ever so gently on the carpeted floor, on the far side of the room from the knocking. Then he crept to the bedside table, slid open the drawer, and retrieved his blaster. Disengaged the safety. Made his way to the door.

Bang bang bang!

In the corner now, one hand on the doorknob, the other on the trigger, he glanced at Ben. Still asleep. Everything in Han wanted to just kick through the nearest window and let loose a barrage of blast­erfire. But that wasn't the way, and if this was any threat at all, such recklessness would probably get himself and Ben killed.

Slowly, smoothly, he craned his neck to look at the small datascreen showing the balcony security feed.

All the tightened muscles in his body eased at the same time as he threw open the door, a huge smile breaking out across his face. There, in the purple haze of morning, stood Lando Calrissian, decked out as always in an impeccable dress shirt, half cape, shined boots, and a perfectly trimmed goatee.

"If it isn't . . ." Han started, but he let his voice trail off.

One thing that was different about Lando: that wide scoundrel grin was not stretching across his face. In fact, he looked downright pissed.

"What'sa matter, old buddy? And why are you—?"

Han didn't finish because now Lando was reaching back, winding up, fist tight, and then swinging forward with what looked like all his strength. And then, sure enough, fist met face and Han flew back­ward with a shocked grunt, thinking, as the world flushed to dark­ness: I should've probably seen that coming.
For the full excerpt, head over to Starwars.com.
Look for Daniel José Older, the author of Last Shot himself, on our Resistance Broadcast here in a couple of weeks. We are fortunate to have him as a guest on the show and can't wait for you to hear our conversation with him! Stay tuned to the blog for the upcoming broadcast. Meanwhile, you can listen to past episodes via our YouTube channel or on iTunes, and be sure to follow us on Twitter.
Jordan Pate is Co-Lead Editor and Senior Writer for Star Wars News Net, of which he is also a member of the book and comic review team. He loves all things Star Wars, but when he's not spending time in the galaxy far far away, he might be found in our own galaxy hanging out in Gotham City or at 1407 Graymalkin Lane, Salem Center, NY.