New Trailer and Premiere Date for Star Wars: Forces of Destiny!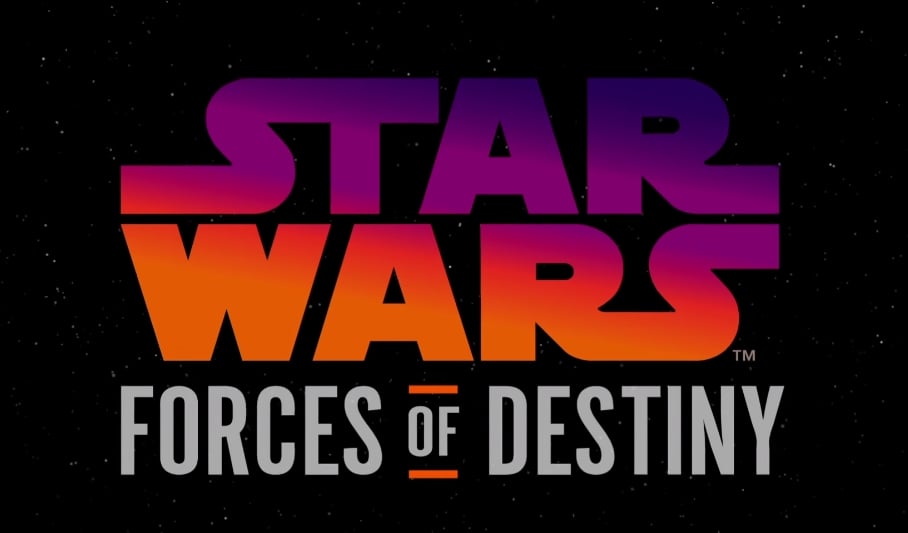 As we found out at Star Wars Celebration, Star Wars: Forces of Destiny will be released this summer, consisting of short animated stories with several prominent female characters from the Star Wars saga and other canon media. Featured on the series are Rey, Jyn Erso, Princess Leia, Sabine Wren, Padme Amidala, Ahsoka Tano, and others. Today StarWars.com posted a sneak peek trailer for the series that will debut on July 3rd on the Disney Youtube channel, and on July 9th on the Disney Channel.
In the 1 minute and 11 second teaser, glimpses of these short stories are shown: Rey and BB-8 on Jakku; Jyn Erso fighting stormtroopers; Sabine Wren on a mission with Princess Leia; Padme Amidala fighting an unknown humanoid foe, probably during The Clone Wars period. We also see two more adventures with the princess of Alderaan, one on Endor and another on Hoth. The teaser also features the former apprentice of Anakin Skywalker, Ahsoka Tano, wielding her two green lightsabers against an unknown enemy.
The scenes are divided by a series of text fade ins: "Find your hope. Find your courage. Find your destiny." In the background we can hear the voice of Lupita N'yongo as Maz Kanata saying: "The choices we make, the actions we take, shape us into Forces of Destiny."
Two intriguing images appear in between the scenes mentioned above: the first is one of the Force Tree in the Jedi Temple, with Master Yoda and likely Anakin Skywalker.
The second image shows Yoda handing something to what looks to be Ahsoka Tano:
Could it be something related to the Siege of Mandalore?
Missing from the images are Maz Kanata and Hera Syndulla, although thanks to Entertainment Weekly we know the latter will be featured in the Endor story with Princess Leia.
We shall find out more about these individual short stories and their contents on July 3 on the Disney Youtube channel. Stay tuned to Star Wars News Net – your Force for news for the latest information and stories about your favorite saga!