The (Rumored) Cast Of Star Wars Episode VIII.
With the filming of Star Wars Episode VIII to begin sometime in the next few weeks, now is as good a time as any to revisit who exactly will be appearing in the film. From talk about the returning cast to rumors about who will be the next to arrive in the Galaxy Far, Far Away, this article will have you covered.
A word of warning – this article will spoil key aspects of The Force Awakens (just in case you haven't seen the movie by now).
RETURNING CAST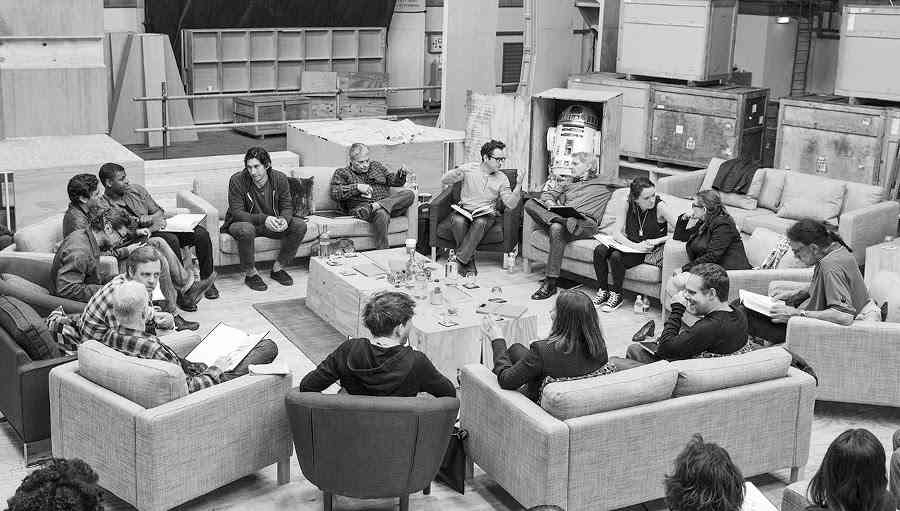 According to Kathleen Kennedy, everybody who had top billing on the cast list of The Force Awakens will be coming back. So that means Harrison Ford (Han Solo), Mark Hamill (Luke Skywalker), Carrie Fisher (General Leia), Adam Driver (Kylo Ren), Daisy Ridley (Rey), John Boyega (Finn), Oscar Isaac (Poe Dameron), Lupita Nyong'o (Maz Kanata), Andy Serkis (Supreme Leader Snoke), Domhnall Gleeson (General Hux), Anthony Daniels (C-3PO), Peter Mayhew (Chewbacca), and Max Von Sydow (Lor San Tekka) will be returning.
Given that Han Solo and Lor San Tekka both die in The Force Awakens – but will still be appearing in VIII – it's safe to assume that flashback visions will be employed in this movie. Jimmy Vee will be taking over astromech control duties as R2-D2, while Kenny Baker will presumably continue to serve as a consultant for bringing the droid to life. Kennedy also noted that Gwendoline Christie will return as Captain Phasma with a greatly-expanded role. Warwick Davis will be returning in an unspecified role (some speculate that this may be Wollivan, a character that appeared at Maz's pub, but nothing has been confirmed on this front).
In addition, Greg Grunberg has noted that he will appear in both VIII and IX. Speaking of IX, Daisy Ridley is signed up to appear in that. Furthermore, Anthony Daniels has confirmed that he'll be playing C-3PO in IX – and more recently, Colin Trevorrow has confirmed that Mark Hamill and Carrie Fisher will both be a part of his movie's ensemble.
BENICIO DEL TORO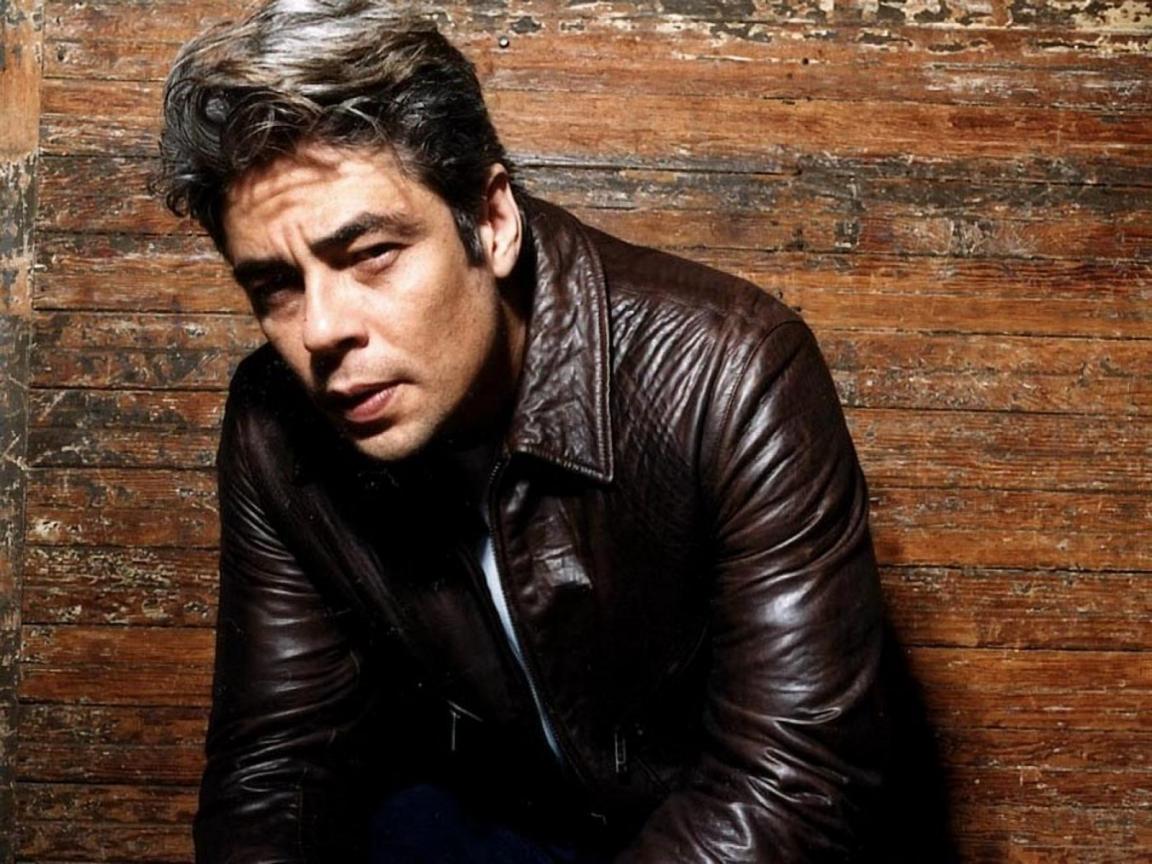 So far, Benicio Del Toro is the only new actor who has absolutely confirmed that he will be in the movie. Del Toro has been speculated to be playing a bad guy in this movie – a perception which the actor claims he won't dispute. As some of you know, Del Toro was previously cast as Darth Maul in The Phantom Menace, but he ultimately left the film after most of the character's lines were cut from the movie. A long-shot theory is that he might actually get to play an elderly Darth Maul in this (especially in light of the character's return on Rebels), but it seems more likely that he'll end up playing a military figure in the First Order.
GERALDINE JAMES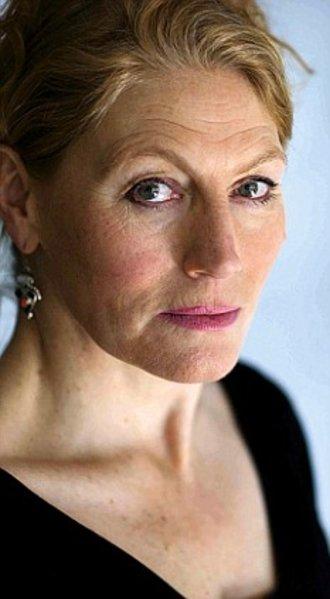 The rumor of Geraldine James's involvement comes from Clone Corridor, who state that the actress is ready for filming for the movie in Spain. My guess is that, presuming she's in the movie, she'll almost certainly be playing Rey's mother, which would explain where Rey's accent comes from (and, given that she's about Mark Hamill's age, this may or may not suggest that Rey is indeed a Skywalker).
POTENTIAL LEADING LADIES
And this is where things get confusing. Multiple conflicting reports have come in saying that certain actresses may or may not be in the running for a few new female roles. While some of them have been counted out, it should be remembered that Lupita Nyong'o was thought to be out of the running when she wasn't included in the initial cast reveal for The Force Awakens, so they might be in the movie yet.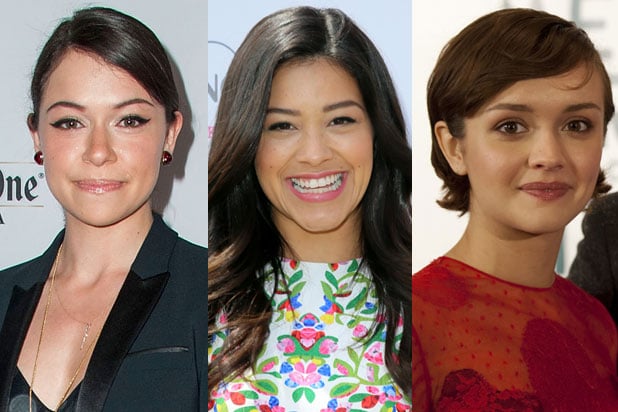 Let's start off by discussing the first three actresses in talks for roles. The Wrap reported that Tatiana Maslany, Gina Rodriguez, and Olivia Cooke were all front-runners for a new role in Episode VIII. The role in question apparently required chemistry tests with lead actor John Boyega, suggesting that there would be a numerous scenes between Finn and the new female lead. Also rumored was that the character in question would have blood ties to Han Solo. Of these actresses, it seems as though Maslany will be the least likely to appear in Episode VIII due to conflicts in her schedule (as she's in talks to appear in a movie about the Boston Marathon bombing incident of 2013).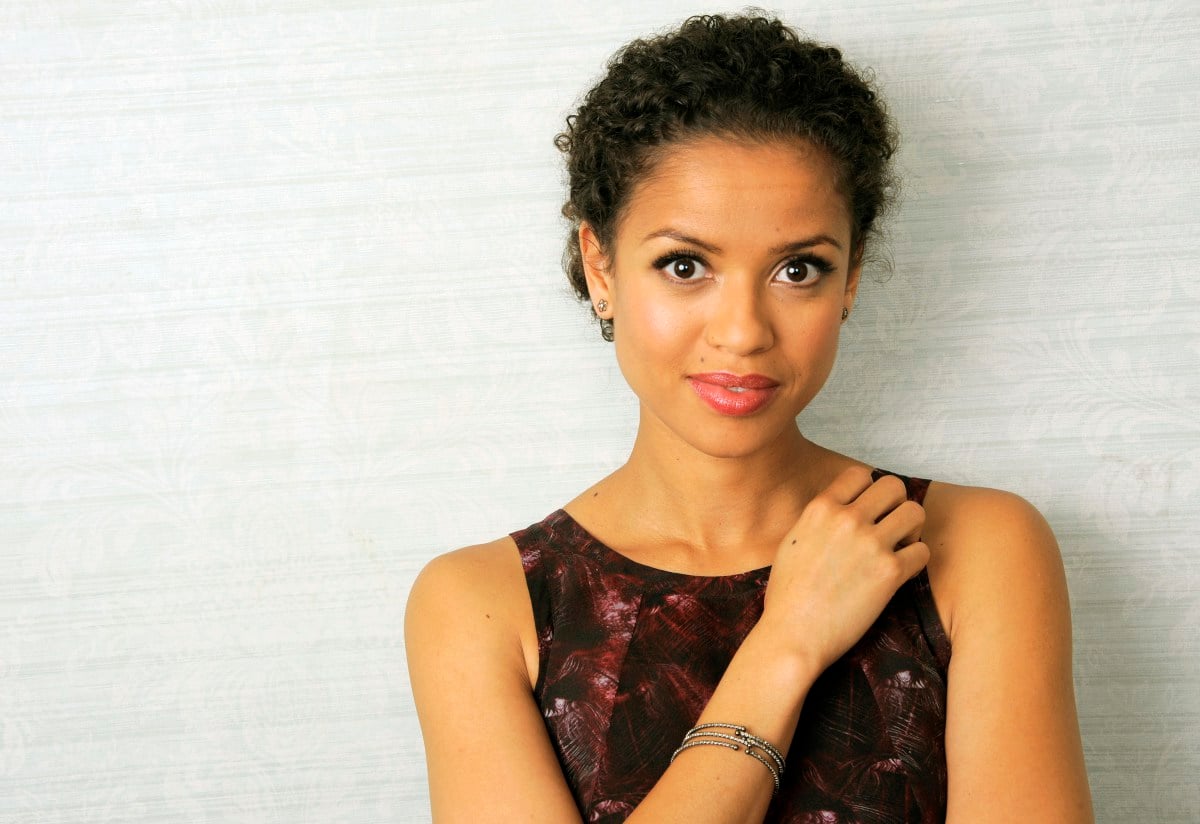 Next up is Gugu Mbatha-Raw, whose name came into the equation when Da7e of Latino-Review reported that there were not one, but two female roles up for grabs. Shortly after Da7e's report came an article from Collider suggesting that Mbatha-Raw had gone from being on the shortlist to actually being involved in casting discussions with Lucasfilm. If Da7e's post were to be believed, then Mbatha-Raw got the first of two roles, one of the other actresses would get another, and the story would end there. But then another actress was thrown in the running, and things have been bizarre ever since.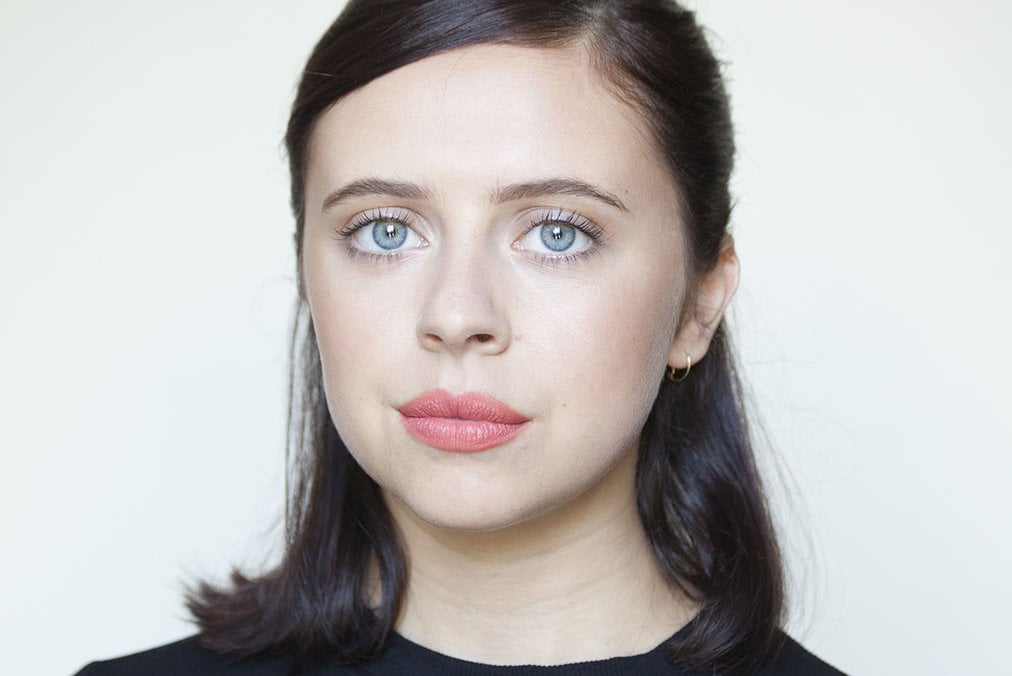 Finally, we have Bel Powley. On an episode of Meet The Movie Press, The Wrap's Jeff Sneider reported that Powley and Rodriguez were in the running for a role in the film – and, in addition, noted that Variety's John Knoll told him that rumors of Mbatha-Raw's involvement were greatly exaggerated. Support for this was garnered when it turned out that both lead actress Daisy Ridley and director Rian Johnson both had connections with Powley on their social media accounts.
But later on, Sneider's commentary on a subsequent episode suggested that neither Powley nor Rodriguez got the role, and that an unknown Asian actress will be getting the role instead. Furthermore, the role in question – and the other female role – are reportedly going to be downsized to some degree in order to give a greater amount of screentime to Finn, Rey, and Poe (among others). So it seems as though we're all stuck on a wild Bantha chase when it comes to the presence of young actresses appearing in Episode VIII.
My guess is that ultimately, there are a number of female roles that will be included in the movie in varying capacities – and of these, only one or two will actually be "major". After all, back when production of The Force Awakens was in full swing, it was believed that Maisie Richardson-Sellers's Korr Sella would be a major character, yet she was only present for a brief shot in the theatrical cut of the movie (though she did get a small-but-important deleted scene).
Hopefully, we'll get a clear announcement about the cast right around the time filming starts up again (which, again, ought to be very soon). It feels odd knowing that the next Star Wars movie is nearly in the actual production phase when the last one is still in theaters, tearing up box office records.
Grant has been a fan of Star Wars for as long as he can remember, having seen every movie on the big screen. When he's not hard at work with his college studies, he keeps himself busy by reporting on all kinds of Star Wars news for SWNN and general movie news on the sister site, Movie News Net. He served as a frequent commentator on SWNN's The Resistance Broadcast.