UPDATE! Even More Details On Greg Grunberg's Character in The Force Awakens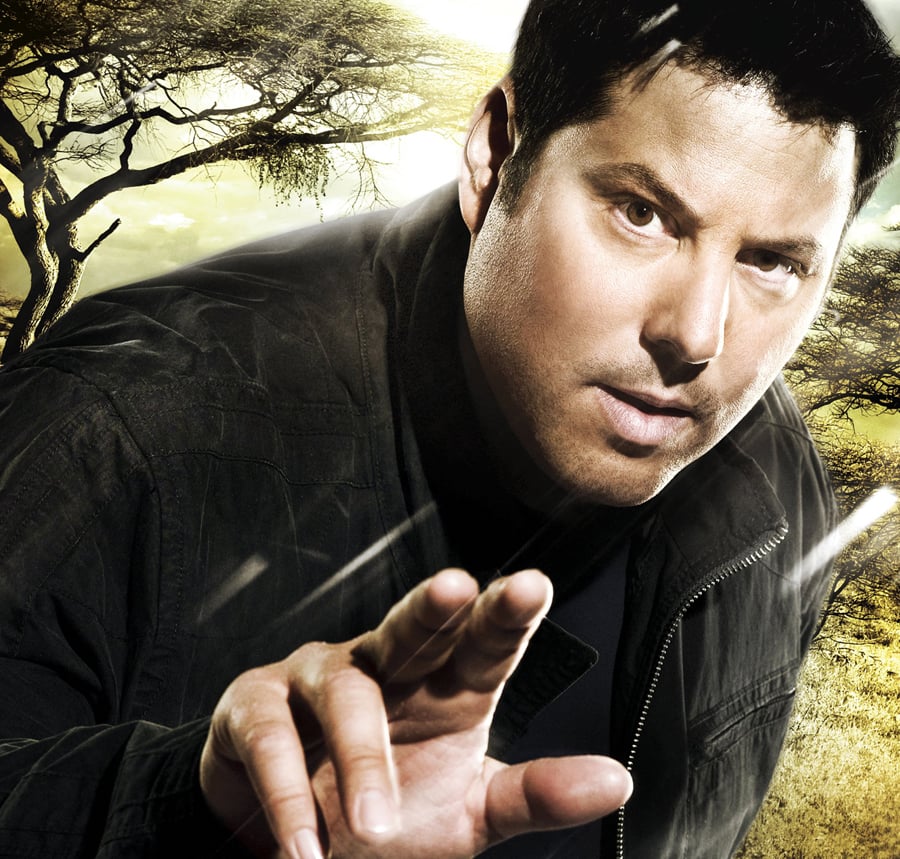 It appears that one of the characters from The Force Awakens, that we know most about, is actor and J.J. Abrams' best friend – Greg Grunberg. Although probably his role will not be a major one, read on for some new details we uncovered on his character…
As you probably remember in our previous report on Grunberg we made some bullet points with details about his Character from The Force Awakens:
He has signed for three movies.
He shot for 7 weeks in London at Pinewood.
He is not a CG character.
He has facial hair.
He has no prosthetics.
He never read the whole script. It was on red paper.
There will be an action figure with his character.
The actors had to wear cloaks while walking towards the set.
Now we can add a few new details to the list, thanks to a video posted on youtube by Chris Lee, discussing his ongoing project to build a full-scale replica of the Millennium Falcon. Actually the video was posted in December, 2014 so this info was actually revealed before our previous report on Mr. Grunberg. (thanks to Simon M for the heads up)
So in this video, among other things Chris Lee mentioned that Greg Grunberg came to visit their booth at a convention and reveled tiny bits about his character in The Force Awakens. According to Lee, Greg claimed that his character in the film "spends a significant amount of time in the cockpit of the Millennium Falcon in Episode 7". He goes on to say that Greg did not specify who he plays but dropped some hints and they figured it out afterwards.
(from 36:25 min.)
POTENTIAL SPOILERS AHEAD
Now this is really interesting. We know from rumors and confirmed by the trailer, that Han Solo and Chewie are not in possession of the Millennium Falcon in the beginning of the movie. And we know that Daisy Ridley and John Boyega do board the Falcon after being chased by some Tie Fighters. That was revealed by the image below, showed during the Celebration panel at Anaheim.
So, is Greg Grunberg's character piloting the Falcon before Han and Chewie "got home"? Is he in the Falcon waiting for Rey and Finn to go on board in the image above. There are many possibilities, but if the stories are true and Grunberg signed for all three movies, and is heavily involved with the Falcon, then we can assume that he would probably be a new co-pilot addition to the crew, or something like that.
And here's a pure speculation on my part – I have a feeling that Grunberg's character will be one of the comic relieves in the movie. Something like Simon Pegg's character Scotty from Star Trek.
What do you think? Tell us below in the comments or joins us in The Cantina for a friendly chatter over a mug of Corellian ale.
UPDATE!
We received a small update on this story. Greg Dietrich, one of the lead builders for the Full Scale Falcon project and friend of Chris Lee, sent us a few curious photos with Greg Grunberg. Here's what he had to say:
As Chris had stated, Mr Grunberg was nice enough to chat with us for over 1/2 hour – he had a very hectic schedule and things sort of stopped when he came by to chat.  It was a total geek-out and the things he was able to tell us about working on the set of EPVII and JJA was nothing less than amazing!  He even took several pics of the cockpit and texted them to JJA as we stood there geeking out.  Sorry… no matter how hard we tried… no plot or character info. At the end, Mr Grunberg was kind enough to sign his name on the Full Scale MF Center Console.  With his name he also left a "EPVII hint" about his character.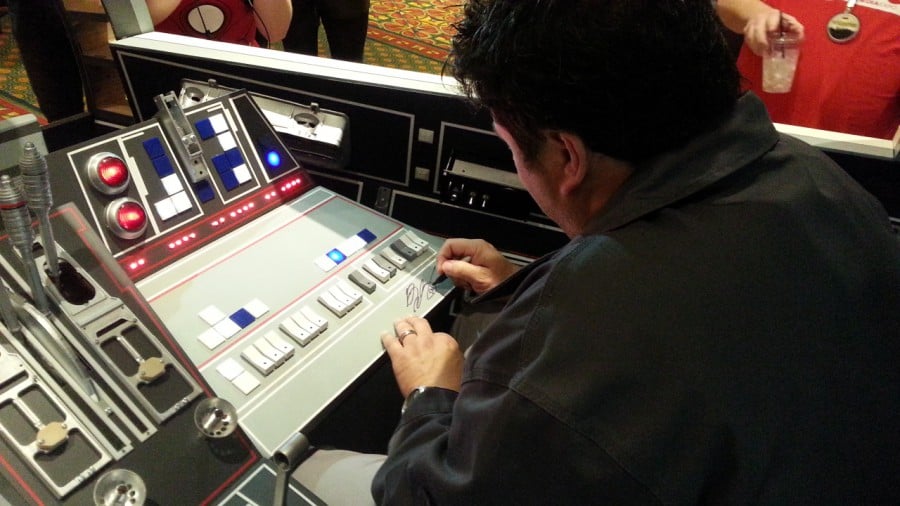 Anyone would have immediately guessed that the initials "S.W." mean "Star Wars". However Grunberg said that this is a hint for Episode VII. So are these the initials of his character from the movie or is it something else? What do you think.
Special thanks to Greg Dietrich and the whole team at FullScaleFalcon.com
P.S. I see that some sites reported our story, using titles like "The Millennium Falcon owner revealed…" or something like that. That's just their speculation based on the story we posted above, nothing more.