A Tribute to Viral Hide, SWNN's Founder.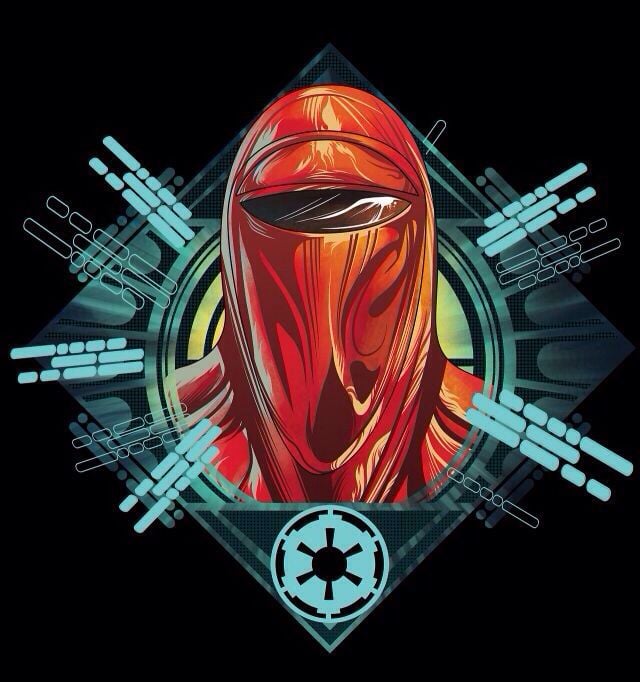 A little over three years ago, on an internet that you are currently using to read this, a guy we like to call Viral Hide registered a site in honor of the timely announcement of the development of a Star Wars Sequel Trilogy. In the years since, the site has expanded from reporting news on The Force Awakens to covering Star Wars content from across the board, including updates on Rebels, Battlefront, and more. But none of this would have happened without Viral Hide, so today, we're here to pay our dues.
We the staff – and many users from The Cantina – wanted to bestow a gift upon our site's founder, in honor of his preferred avatar on the internet – an Imperial Royal Guard. We have pooled our funds together to buy a replica of that mask and put it upon a stand, complete with a plaque containing an authentic Aurebesh (the Galactic Basic alphabet) version of his username.  All of this was done without Viral's knowledge and the fact that we were able to pull it off in such secrecy with the collaboration of so many is nothing short of amazing.
Yesterday, the package was delivered, and the elusive Viral Hide posed for a photo with the helmet and shared a few comments of appreciation with the staff, the Cantina, and all of our readers…
I really don't know what to say. This is by far the best SW item I've ever received. Super cool. I always wanted to get one of those but never managed to do it.  So many members participated in this and I feel beyond words right now.  I will never forget this…

– Viral Hide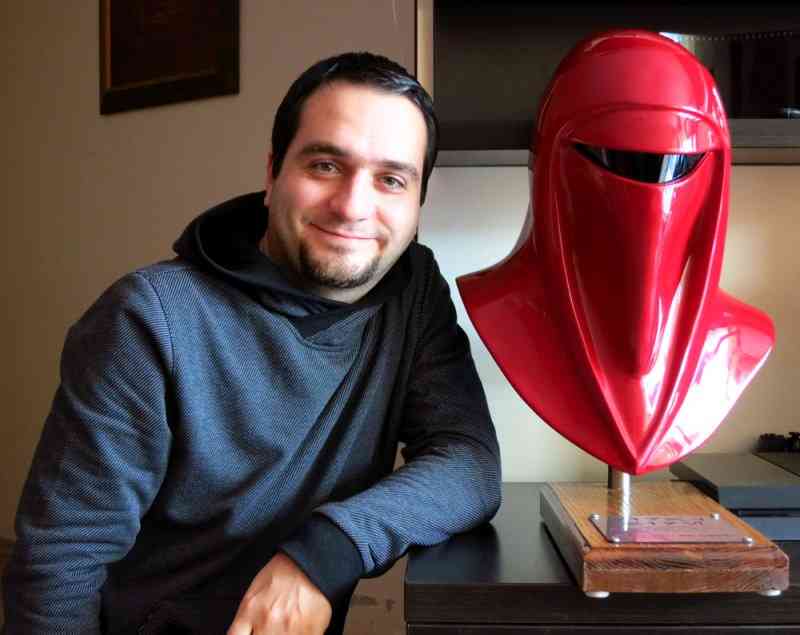 Many of us also recorded personal responses directed toward Viral Hide, who is an exceptional boss, a good friend, and a great leader, and the Force is with him! He received this message on an R2-D2 flash drive that was included with the helmet…
[Quick note – we intended to get this gift to Viral Hide before The Force Awakens came out, but ran into a few snags with actually getting the helmet and shipping it (since he lives outside of the United States, where most of the contributors live). That's why the responses filmed are hyping the release of the film, even though it's out now.]
One last thing – I'd like to thank TIDMADT for proposing this project, Darth Lexor Kai for organizing it and getting it done, Trevor for putting the elbow-grease into building the stand, and Cole for constructing the plaque. But most of all, I'd like to thank everyone who put money into this project – great work, guys!
Grant has been a fan of Star Wars for as long as he can remember, having seen every movie on the big screen. When he's not hard at work with his college studies, he keeps himself busy by reporting on all kinds of Star Wars news for SWNN and general movie news on the sister site, Movie News Net. He served as a frequent commentator on SWNN's The Resistance Broadcast.