UPDATE 3! Star Wars: Episode VIII Filming on Skellig Michael – Day 1&2! Actor Jimmy Vee Spotted. Filming Expected to Wrap Today?
After the delay of one day, due to bad weather, Star Wars: Episode VIII has officially started filming today. Keep checking this article as we will be updating it regularly, with new info from the first day of filming…
According to local newspapers, the conditions at sea off the South Kerry coast today are perfect for filming, with bright sunshine and no winds.
IrishExaminer reports (via Terence Mulvey):
A crew of around 100 people and cast members, including Mark Hamill who will reprise his Luke Skywalker role, are expected to be on the boats due to leave Portmagee today at 7am.
Hamill's son Nathan was spotted checking in to the Butler Arms Hotel in Waterville yesterday afternoon — no surprise as the actor's three children accompanied him to Kerry last year also for filming.

A private jet landed at Kerry Airport at 10.30am yesterday and some time later, four limousines were seen exiting the airport.

Other crew members are staying in the newly refurbished Sea Lodge Hotel also in Waterville, while others will stay in the Ocean View holiday village in Portmagee, which has been booked out for the duration of filming with security men on duty around the clock.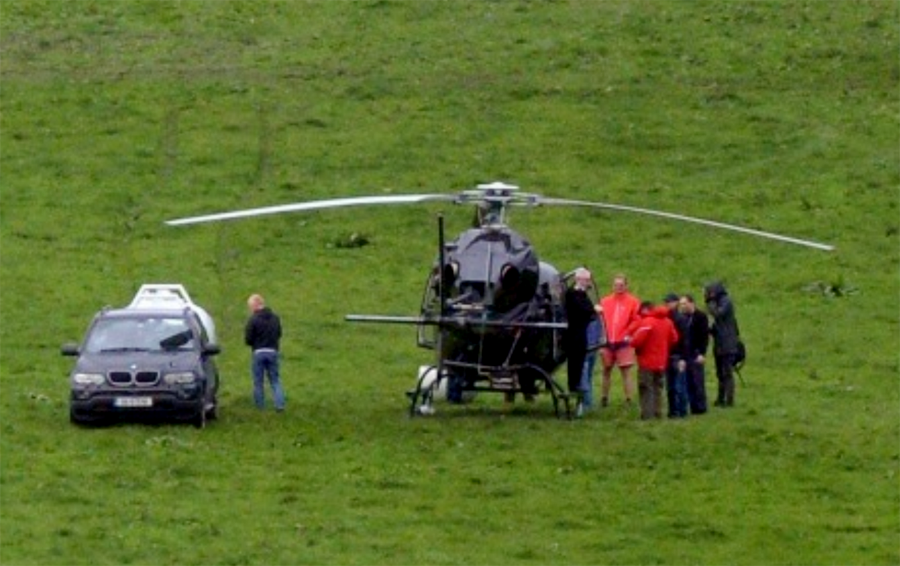 Other sources suggest that actors are staying in a five-star hotel in Killarney.
Also another source, who we believe to be 100% reliable, told us that Daisy Ridley's stunt double Chloe Bruce is already in Kerry! She was also present during the filming there last year.
Mark Hamill's son Nathan posts a beautiful scenery from Skellig on his Instagram account:
Some interesting tweets from Owen O'Shea, a journalist at Radio Kerry:
Lots of mysterious vehicles with blacked out windows in south Kerry. Rumours a big star landed today #starwars pic.twitter.com/1dbUOGDqo2 — Owen O'Shea (@OwenOShea) September 14, 2015
Choppers back at base on Valentia Island after trips to Skellig. Mark Hamill aboard?? @radiokerrynews #starwars pic.twitter.com/ipGsyxz0Hn

— Owen O'Shea (@OwenOShea) September 15, 2015
Star Wars cast members expected on Skellig Michael later this evening: http://t.co/YRT2Nr6FOd pic.twitter.com/Y3FCo1g775 — Owen O'Shea (@OwenOShea) September 15, 2015
Stay tuned for more updates!
UPDATE!
The IrishExaminer has a nice update on the first day of filming:
There was a flurry of activity yesterday on the pontoon in Portmagee at around 4.30pm when one of the actors, believed to be playing R2-D2, got off a returning boat, with security men attempting to block him from the view of two waiting photographers.

Star Wars: Episode VIII director Rian Johnson and the film's producer, Ram Bergman, were among a party of around 10 crew members, who were spotted dining in The Moorings restaurant in the village on Monday night.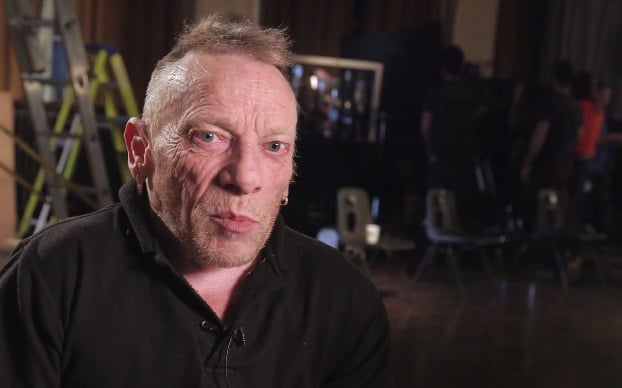 This matches with the story we told you a few days ago, that a few droids have been locked on the island, including R2-D2. We believe the actor seen it the title image is Jimmy Vee, who is part of Warwick Davis' casting agency for short actors. He is probably replacing Kenny Baker as R2-D2, since the conditions on Skellig are really tough and Mr. Baker is known to have severe back problems for some years now.
UPDATE 2!
Also, according to journalist Owen O'Shea, today or tomorrow might be the last day of filming:
Star Wars crew and cast back on Skellig Michael since dawn for what could be last day of filming pic.twitter.com/DRtlGE8Wao

— Owen O'Shea (@OwenOShea) September 16, 2015
@starwars7news It did. That's what I'm hearing though. If not today then tomorrow

— Owen O'Shea (@OwenOShea) September 16, 2015
This is a bit brief, but considering all the talk about the negative impact that the filming will have on the island, it's not surprising at all. They will probably shoot somewhere else as a stand in for Skellig, and now just filmed some brief shots with the actors in the typical local environment.
UPDATE 3!
Thanks to our reader Terence Mulvey, we now have the latest news from Owen O'Shea at Radio Kerry:
Portmagee conditions today were good. Boats left port at 7 am with cast and crew
They are finishing the filming early because it went well and proceeded quickly
Mark Hamill and Daisy Ridley are actually staying in Waterville in Butler Arms hotel
They travelled to Skellig by chopper, so that's the reason for the limited photos
Well it appears that this is it. We will update the story if something new appears but most likely the real Episode VIII filming will commence next year, after The Force Awakens hits theaters. The early filming on Skellig was mainly done because of the last days of good weather on the island. The next window is in April, which makes me to think that filming will start before that. Probably February or March.