Mark Hamill just made a surprise appearance to a few lucky guests visiting the newly-updated Star Tours attraction in a promo video for Star Wars: The Last Jedi. At the very end is a little clarification stating that the film will indeed be PG-13.
Just before the ride began, Hamill addressed the fans and revealed that it was a childhood goal of his to one day work at Disneyland… And that night, he got to fulfill his destiny. Check out what happened – and some interesting fan reactions – below:
Also the attraction gave a first look at the planet Batuu from Star Wars: Galaxy's Edge which opens in 2019 at Disney Parks.
Get a peek at Batuu – the planet guests will travel to when #StarWars: Galaxy's Edge opens at Disney's Hollywood Studios and @Disneyland park in 2019 – now aboard Star Tours! https://t.co/ekPLLgET9Y pic.twitter.com/XiFMdnlknL

— Disney Parks (@DisneyParks) November 17, 2017
In other news – surprising absolutely nobody, Star Wars: The Last Jedi got slapped with a PG-13 rating. Such is the norm for any major four-quad event movie these days. It still blows me away that we're all going to be able to see this movie in less than a month!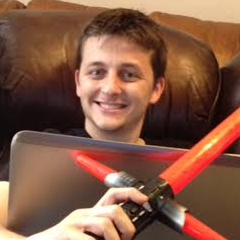 Click HERE to check out and comment on this topic in our forum The Cantina