Update! Episode 7 Auditions for 2 Lead Roles to be Held in the UK Next Week. Disney Exec Says the Movie is Planned for the End of 2015.

It looks like two major roles for the upcoming Star Wars movie are still vacant. Casting sessions will be held next week in London, Dublin and Glasgow. Also hit the jump to see why the December release date looks more and more like a real possibility…


(11/05/2013)
BBC News made an interesting discovery. They found out that open auditions are being planned for two lead roles in the next Star Wars film. According to a casting notice the film-makers are looking for:
a street smart and strong orphaned girl in her late teens and a smart capable man in his late teens or early 20s.

Here's the possible description of the characters (credit: TheTwinSuns from TFN boards).


"While it is unprecedented for lead parts in a franchise of this size to hold open auditions in this way, Star Wars has in the past given major roles to little known actors and actresses through the traditional casting process, dating back to the original trilogy when the then unknown Mark Hamill won the role of Luke Skywalker.

Director JJ Abrams, who is also co-scripting the movie, will not be attending the open auditions which begin in Bristol on 9 November. Instead those at the auditions, who must be over the age of 16 for the female role, and over 18 for the male role, will briefly meet members of the casting team of the film."

According to JediNews' source this is a confirmed Star Wars cast sheet for the cancelled auditions from August.

Lucasfilm declined to comment.


Update!

(11/06/2013)
The same casting call this time for the US. It sounds pretty urgent. I have a feeling something drastically changed since the announcement of the Episode 7 writers change…



http://www.opencastingcall2013.com/
____________________________________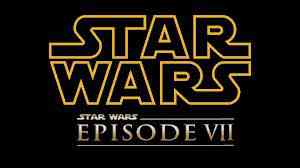 Also, Dennis Barbie (director retail of the Disney Company in Netherlands) said some interesting things after meeting with Lucasfilm in Paris:
#StarWars Next week on my way to Paris meeting the Lucas team and hearing about the new movies and plans.
— Dennis Barbie (@Barbieguitar) October 31, 2013
#StarWars,Saw today some awsome first features/plans of new StarWars 7 movie coming end 2015. #Disney studio role out.
— Dennis Barbie (@Barbieguitar) November 5, 2013
@JWingface No not yet, that's always the question;-)But they have started with the storylines so…will be great!
— Dennis Barbie (@Barbieguitar) November 5, 2013
@Corax78 at this moment it is planned for end of CY15 but in the entertainment business you will never know. Might be some changes there.
— Dennis Barbie (@Barbieguitar) November 5, 2013