Opinion: Could Sasha Banks Appear in 'The Book of Boba Fett'?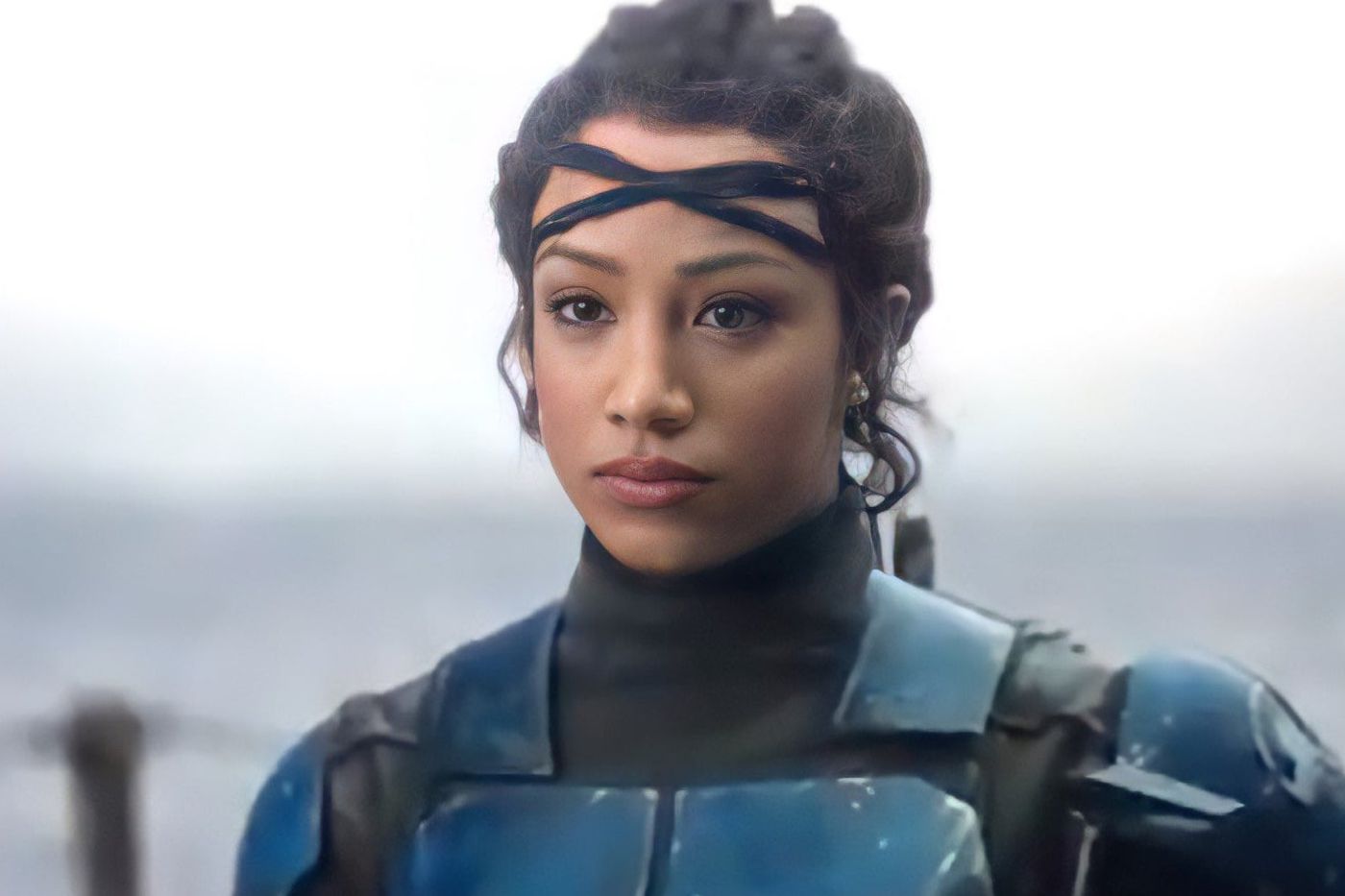 Season 2 of The Mandalorian introduced the live-action incarnation of Bo-Katan, played by actress Katee Sackhoff, along with her two sidekicks, Koska Reeves and Axe Woves. Reeves was played by wrestler Sasha Banks and appeared in the third episode and season finale. Woves was mysteriously missing in action in that final episode, and interviews with the crew might suggest there was a specific plot reason why. This might hint that there is a larger plan in place for this group of characters that could span into season 3, or even another series.
It is possible this story could factor into The Book of Boba Fett, the spin-off series that is effectively acting as season 2.5 of The Mandalorian. Sackhoff has been very silent on this matter these past few months, but Sasha Banks has been a bit more vocal. Right after the date announcement for The Book of Boba Fett (December 29), Banks posted the teaser poster for the series on her Instagram. And in addition to that, she recently gave an interview to the New York Post, in which she was asked whether or not we should expect her in the new series. She said:
"I've been definitely booked and busy and you can definitely see me in a lot of shows, not Star Wars because I can't say anything. You know Disney can get me. But yeah, you can definitely see me in things in the future."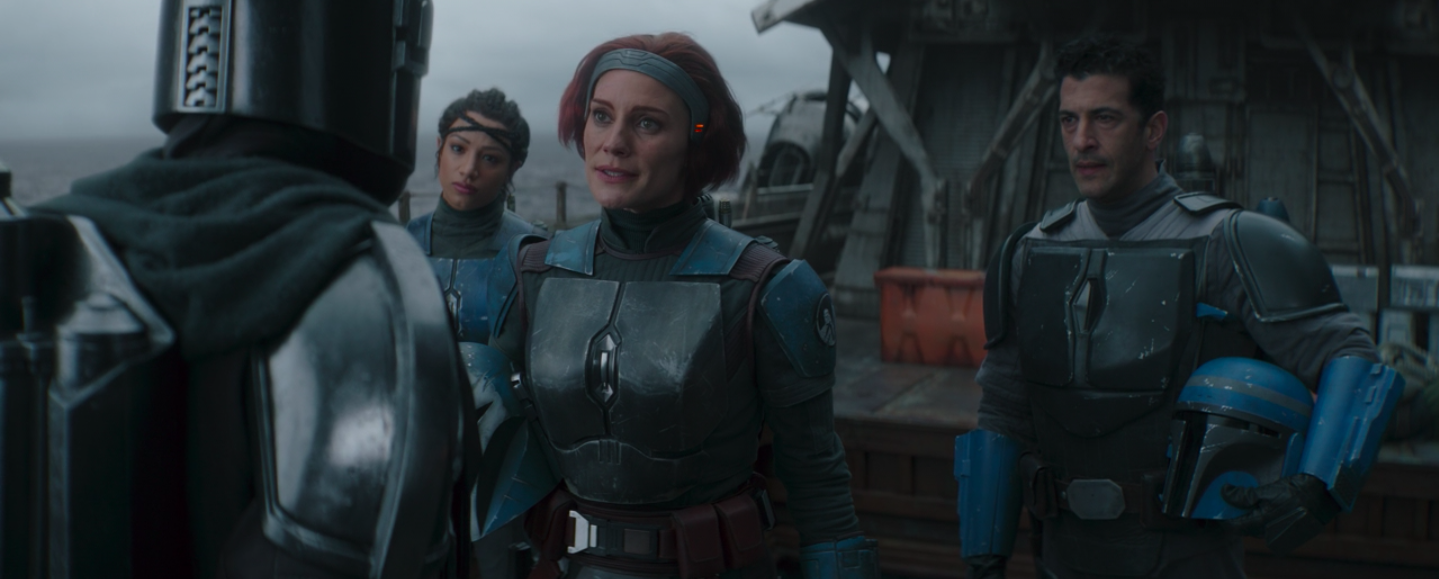 First things first, neither of these snippets, even combined, are enough evidence to conclude or even suggest that she'll be in the series. The post on her Instagram could simply be her expressing her enthusiasm for the new series as a fan. The interview with The New York Post sounds a bit like an NDA answer, which does raise some questions.
While not remotely enough evidence, these nuggets are enough to start a conversation and maybe speculate on whether or not we'll see the character. At this point, we know very little about The Book of Boba Fett, to the point that besides Boba Fett and Fennec Shand, we don't know any other character that will appear in the show, or any actor for that matter. Characters like Cobb Vanth and Bossk have been highly speculated, but merely as guesses, educated ones at best.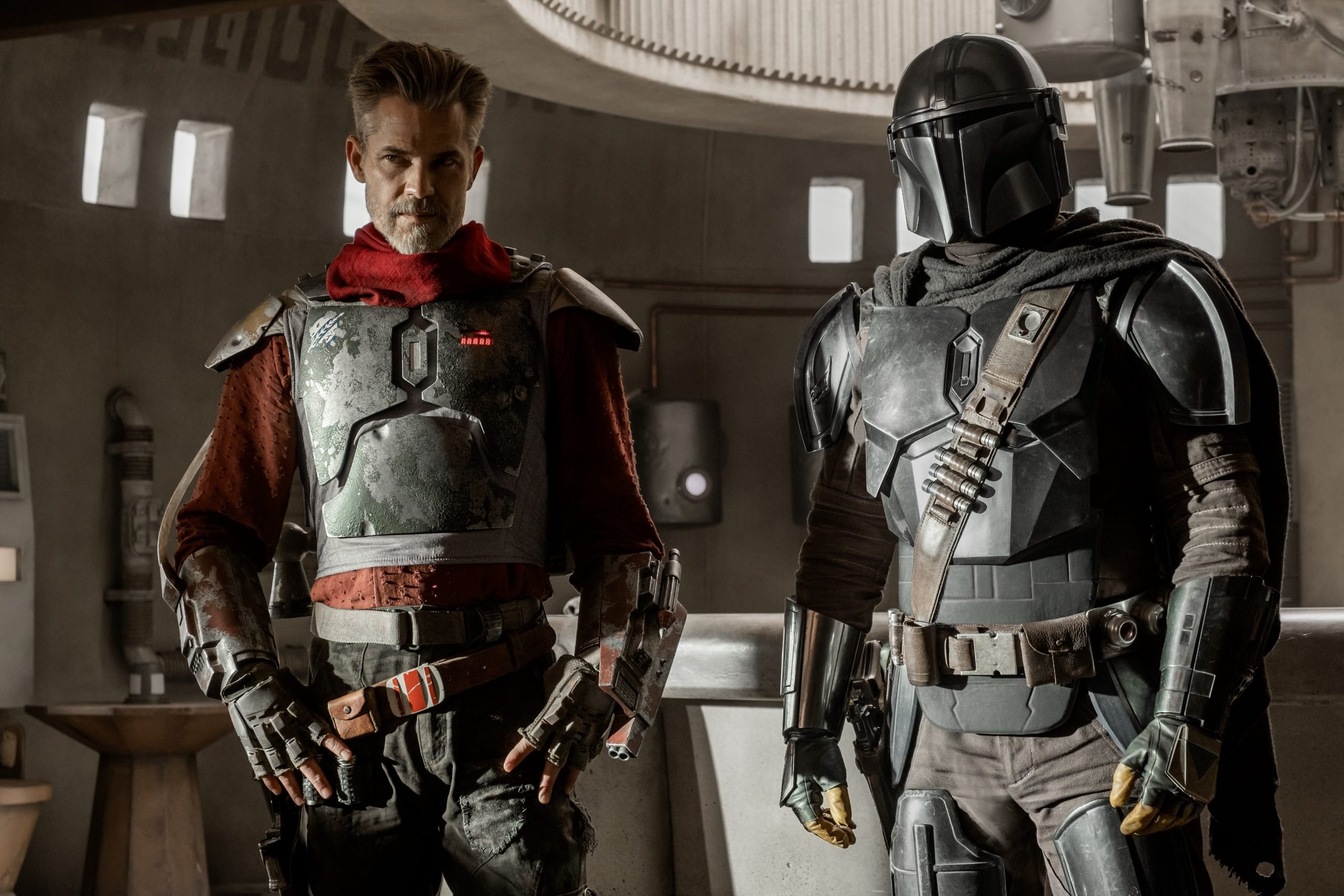 Plot-wise, we know very little too. Early last month, we were able to report a few, generic, plot details on the series — we found out that the show will follow Boba Fett as he seeks revenge on those who did him wrong in the past. We also know that the show will feature flashbacks as far back as the Empire Strikes Back timeline, so we can assume that these will act as set up for what is happening in the main timeframe of the show. But all of these are assumptions at this point.
One of the biggest questions at this point is what role will this show play in the main storyline of The Mandalorian. This series could paint a clear picture of what we can expect in season 3. Perhaps the biggest cliffhanger from season 2 is the Mandalore plotline, which had Din Djarin wielding the darksaber and how Bo-Katan might handle that fact. While I think it is possible those two characters will appear in the spin-off series, I don't think the darksaber storyline will continue there. In fact, I don't even think that they will appear in the same episodes.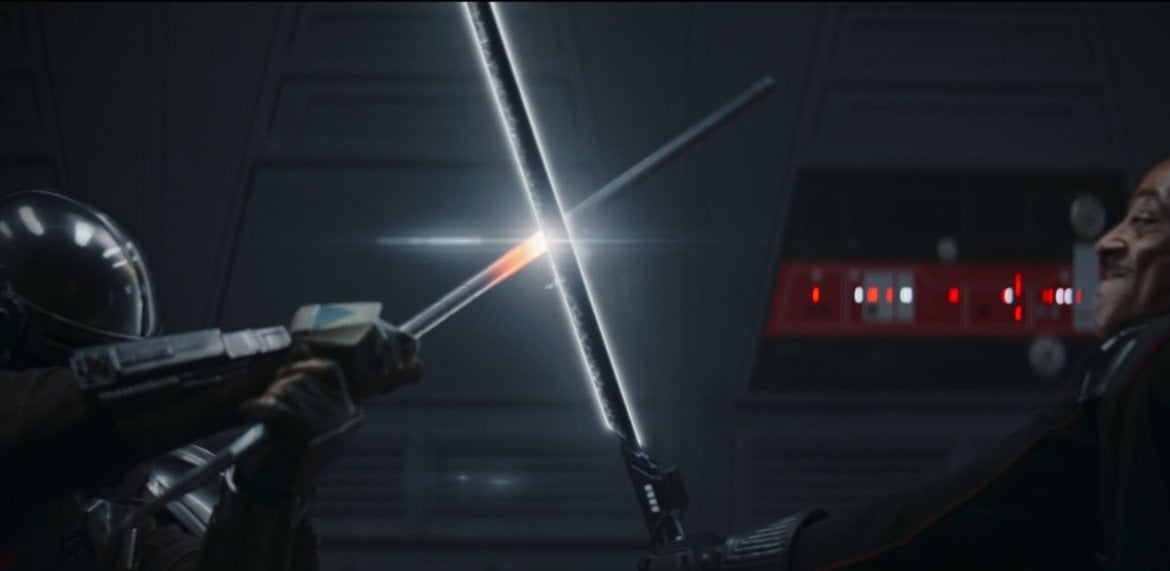 However, if the disappearance of Axe Woves in the last episode is indeed a mystery that will be solved later, that might mean that there is something else going on with the Mandalorians, perhaps even Mandalore itself. I've argued before that this whole storyline might be heading towards retaking Mandalore from whoever has taken it hostage, as it was hinted at in season 2 of The Mandalorian.
While Sasha Banks' comments are not enough evidence to conclude she'll be there, I have the feeling she will be. I think we might learn a bit more in The Book of Boba Fett about the Mandalore situation, and it's even possible that Bo-Katan and company will ask Boba Fett to join the fight. We could even a similar situation to the one that played out in Chapter 11: The Heiress, in which Bo-Katan asked Din Djarin for help. That episode played like a quid pro quo, as Bo-Katan revealed Ahsoka Tano's name to Din Djarin, which now begs the question — what could Boba Fett ask in return if such a scenario played out?
Many interesting and exciting questions arise once we start diving into this topic, but only one thing is clear. All of them will be answered once the series arrives, in a little over two months.
Miguel Fernández is a Spanish student that has movies as his second passion in life. His favorite movie of all time is The Lord of the Rings, but he is also a huge Star Wars fan. However, fantasy movies are not his only cup of tea, as movies from Scorsese, Fincher, Kubrick or Hitchcock have been an obsession for him since he started to understand the language of filmmaking. He is that guy who will watch a black and white movie, just because it is in black and white.