Editorial: What We Know and What to Expect From the Rest of the 'Mandalorian' Spin-Offs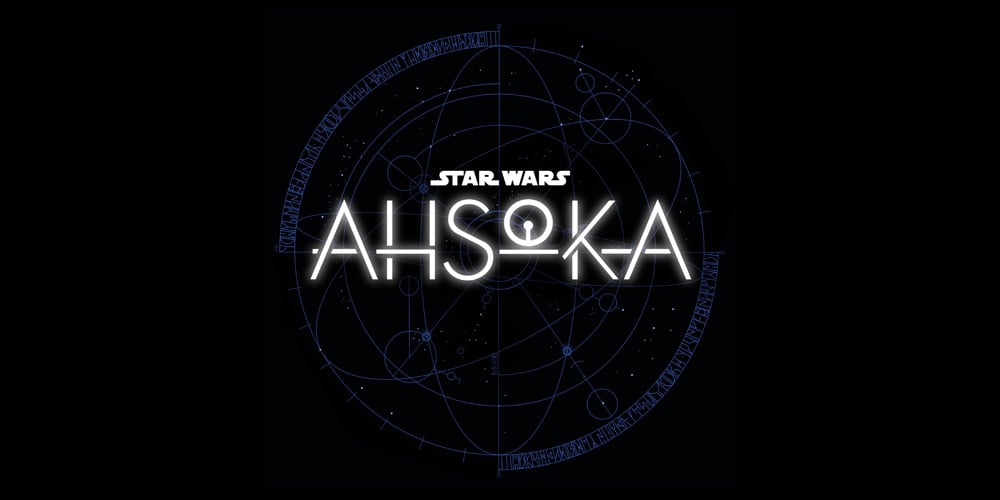 This is the third and last part of a series of editorials on the shows related to The Mandalorian. So far, we've discussed The Book of Boba Fett and The Mandalorian season 3, and today, we'll discuss the rest — Ahsoka, Rangers of the New Republic, and the climactic story event that was announced back in December. Feel free to leave a comment with your guess about what you think is going to happen in the show. This is not a news article. No new information about the show will be posted here. This is a compilation of what we know (and don't know) so far (which our usual readers will already be familiar with) and some guesses of what may be coming in the form of an opinion piece.
Ahsoka
This is an interesting one, for sure. Ahsoka was officially announced on December 10 by Kathleen Kennedy, but at that point, it seemed expected. After Chapter 13: The Jedi debuted, Lucasfilm announcing an Ahsoka spin-off series, starring Rosario Dawson, was only a matter of time. In fact, a few days after her casting on The Mandalorian broke, Deadline already came out with an article saying that the live-action introduction of the character would serve as a test for a spin-off series.
So where are we at now with this series? In December, when Favreau appeared in Good Morning America, he said Filoni was hard at work writing the scripts. Also, as we will discuss later, it all points in the direction of Lucasfilm already casting some of the main roles of the series. This means that at this point, the show is most likely in pre-production. The Mandalorian season 3 will start filming soon, according to star Giancarlo Esposito, despite Pedro Pascal being unavailable until next summer, but both insiders and crew members have been saying similar things since last October (check out our previous editorial in this series, where we presented every time someone has said that The Mandalorian is close to starting filming).
Ahsoka, on the other hand, is casting already. It also makes sense for Lucasfilm to get this show ready as soon as possible, to strike while the iron is hot with the character. Putting another season of The Mandalorian out before that would undermine any momentum the character and Rosario Dawson have going for.
Actors are already wrapping on Obi-Wan Kenobi (although that may be happening for smaller parts), so that show may be freeing up the L.A. Volume set in the next month or month and a half. That means that there will be room for either show to film there next. As of the posting of this article, we do not know which one will be. Based on the facts, and quotes from people who actually work on the show, we must go with The Mandalorian, due to Esposito's comment. If we go with instinct… well, that's up to each one of us. And I'd go with Ahsoka.
Bottom line is that, whichever it is, we'll all win. Not only because we'll get a season of amazing Star Wars content, but also because (most likely), when one of them is done, the other one will probably go into production. Also, if Ahsoka is around 4 episodes, it might still be able to come out before The Mandalorian, even if it films after it.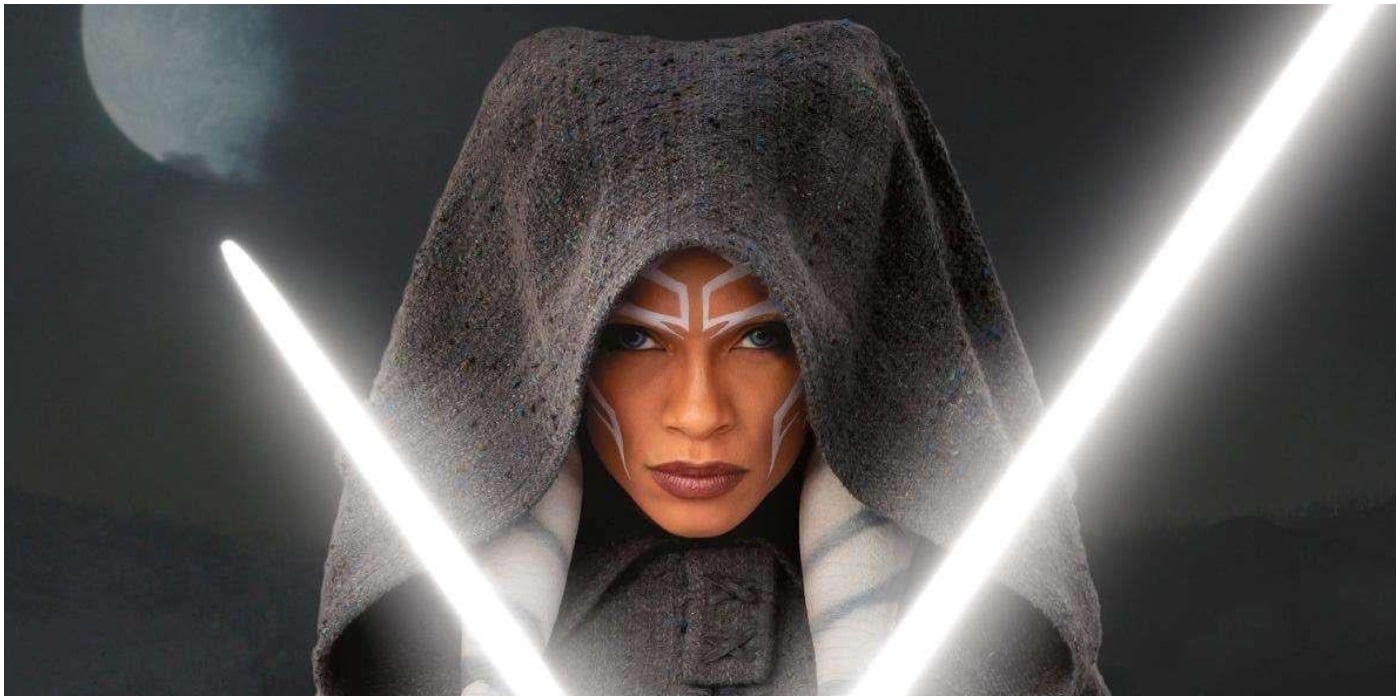 There are pros and cons to this theory. Starting with the pros, one of the major ones for me is that I believe that Lucasfilm might want to strike while the iron is hot. Ahsoka was a big standout for a lot of people in season 2, much like Boba Fett was (to some people even more than Fett, actually), and they probably want her spin-off show to come out before the audience forgets about it. In fact, we already know that they are somewhat fast-tracking the project, as Filoni was already writing it six months ago. If it is already written, and they can lineup all the schedules, why would they wait for Mandalorian to shoot its third season?
At the same time, The Mandalorian season 3 has been in development for a long time, so it'd be understandable if Favreau wanted to shoot it already before Pascal signs up for another project. Also, if the Collider report is accurate, and The Book of Boba Fett is essentially season 2.5 of the main show, they might want to have season 3 drop after season 2.5, and not have another buffer in between. There is one decisive factor, though, that makes me think this is coming sooner rather than later.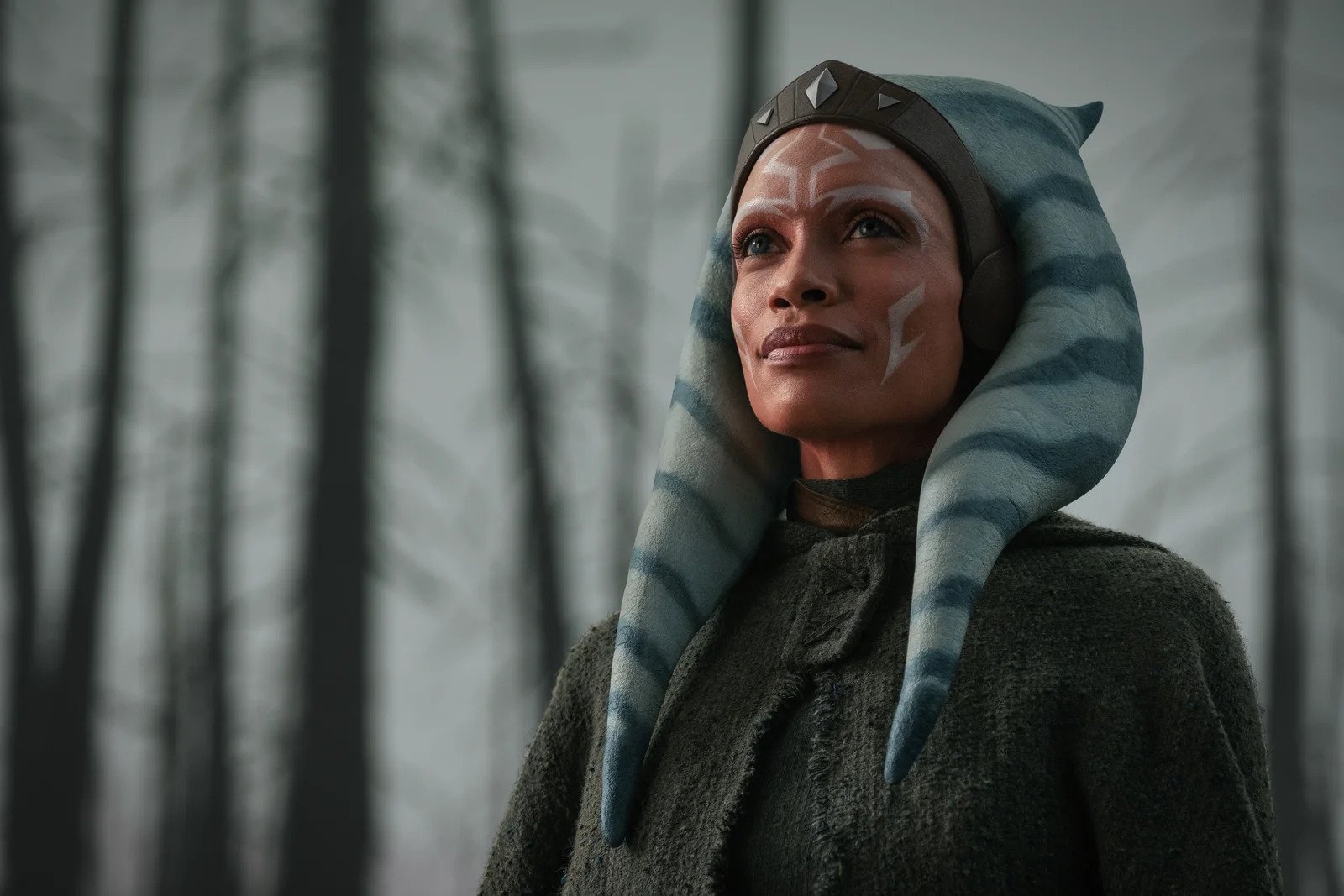 For the past six months, we've been bombarded with rumors about casting for potential characters that would appear in Ahsoka — Mena Massoud even posted a picture from Star Wars: Rebels, which to many people gave credibility to the rumor that was out there saying that he was the front-runner to play the live-action version of Ezra Bridger. Although this hasn't been confirmed by the studio, we have also heard that Lars Mikkelsen, who voiced Grand Admiral Thrawn in seasons 3 and 4 of Rebels, may have landed the live-action incarnation of the character. And on top of that, Rosario Dawson posted an Instagram story late last month sharing those rumors. The Hollywood Reporter recently ran a tip via sources that Lucasfilm is also looking for an actress to play live-action Sabine Wren. Another rumor that popped up in June said that Barriss Offee might be coming to the show too. Let's break these down one by one.
First of all, I do believe that where there is smoke, there is fire. Probably the most obvious example of this is the Ezra casting. I do not believe that when Massoud posted the Instagram picture, he'd already been given the role, for the obvious reason that if that were the case, he would have had to sign a billion NDAs that would prohibit him from doing just that. What I think happened, as many people have speculated, is that he was basically campaigning for the role, and I actually wouldn't be shocked if by then, he had already auditioned for it. With his social media post, he probably just wanted to gather some attention and have people talking about him as Ezra, to convince Lucasfilm to cast him. Notice how quiet it's been since? This does make me think that there has been some casting going on these past few months, which could signal that the show may be fast-tracked.
Mikkelsen is in a similar position to Katee Sackhoff as Bo-Katan. He voiced the character in animation but is mainly a live-action actor. He is well-known to the streaming series world for playing Viktor Petrov in the now-infamous House of Cards. Another actor that is in a similar position is Taylor Gray, who voiced Ezra in Rebels, and who has been criminally been left out of the conversation for the role. If you want to be convinced why he should be at least considered, make sure to check out the Resistance Broadcast's interview with him or check out the transcript of the highlight parts of the interview right here.
As far as Barris goes, there's really not much to say but this — the rumor is based on a casting call looking for an Asian woman in their 20s or 30s. Despite the site saying they've heard it is for Barris, the fact is that, if true, this could very well be for a character there have been plenty of rumors about — Sabine Wren. And as of this week, these rumors have been solidified way more. As I mentioned before, The Hollywood Reporter have been hearing that Lucasfilm is looking to cast the character, so her inclusion is almost a guarantee at this point. Storywise, given the end of Rebels, it makes perfect sense. In addition, rumor has it that there is already a short list of actresses the studio is looking at: Lana Condor, Tati Gabrielle, and Havana Rose Liu.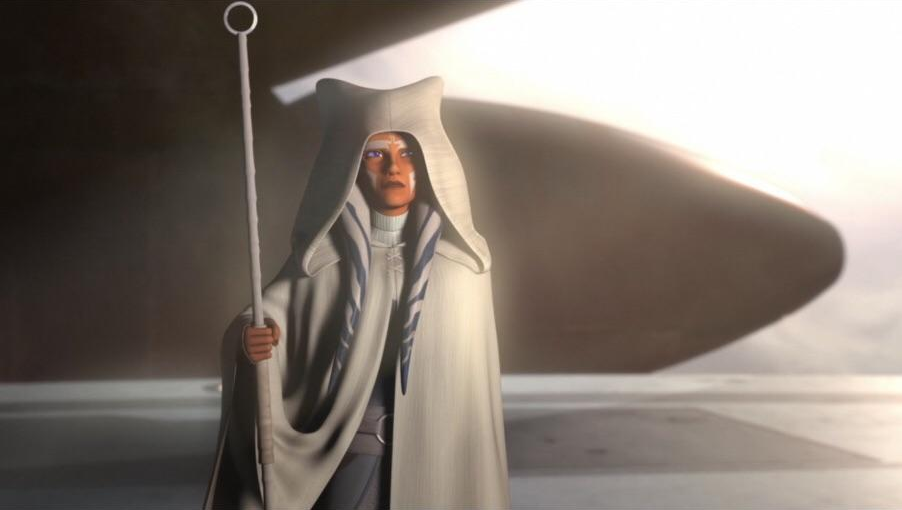 Before we move on, just a reminder that none of these rumors have been confirmed by Disney/Lucasfilm.
Once we have left the casting rumors behind, what will this show be about? After that jaw-dropping moment at the end of The Jedi, I think it's probably safe to assume we are in for Ahsoka Tano looking for both Ezra Bridger and Grand Admiral Thrawn. At this point, she probably has already spent a bit of time after her, and since the Gandalf-the-Gray moment at the end of Rebels teased an alliance between Sabine and Ahsoka to find their friend, Lucasfilm putting out casting calls for Sabine makes a lot of sense. Here's one additional fact, that is at least worth mentioning. The logo of the series, which can be seen above, is very reminiscent of the World Between Worlds episode from the fourth season of Star Wars: Rebels, where Ahsoka made her triumphant return.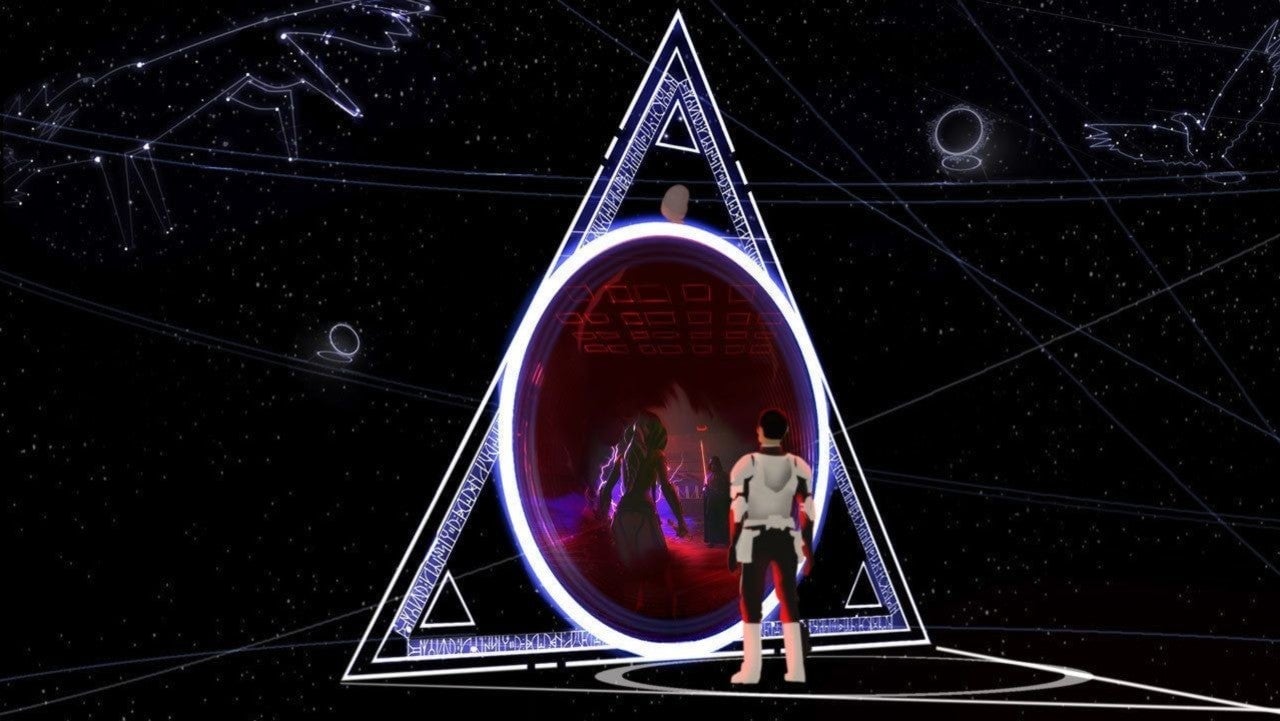 The episode introduced the concept of time travel in Star Wars, which has not been explored since. As the uncle of a certain Marvel character likes to say, "with great power comes great responsibility," and for that reason, it's likely that the creators behind any Star Wars project want to stay away from the concept of time travel. However, it was Dave Filoni who introduced this plot device into Rebels, and it will be interesting to see if he goes back to it here.
Before anyone starts with any crazy ideas about time travel in Star Wars, Dave Filoni is not going to use the World Between Worlds to erase the sequel trilogy from canon. That is the most ridiculous idea out there, for multiple reasons. Each of the sequel movies made over a billion dollars, there are so many fans who enjoyed them, and a generation of little girls and boys are growing up looking up to Rey, Poe, and Finn. And as George Lucas loves to remind us, Star Wars was made for 12-year-olds. Full stop… Or not. Because we should also remind ourselves that, despite many people believing the opposite, Filoni and Rian Johnson have a wonderful relationship, from all accounts — proof 1, proof 2, proof 3, to name a few.
On this very positive and not at all controversial point, let's move on to another non-controversial show.
Rangers of the New Republic
The third Mandalorian spin-off was also announced on December 10, but no details were provided. At the time, many people assumed it would be a Cara Dune-led show and maybe even bring in Paul Sun-Hyung Lee's character from Mando season 2, but of course, none of that was ever confirmed, and a bunch of developments since have debunked those rumors… sort of. Gina Carano was publicly announced to be no longer working for Lucasfilm back in February, when it was also revealed that a Cara Dune-centered show, supposedly separate from Rangers, was in the cards. However, right before Lucasfilm recorded the video for Investors Day, they decided to not announce it.
Additionally, hidden in a Variety report a few weeks ago, we found out that Rangers is actually not in active development. The Internet community took that as the show being canceled, but was it though? The exact words from the articles were "A third announced spinoff, Rangers of the New Republic, is not currently in active development." The question that should be asked, I think, is — was it ever in active development though?
When Rangers was announced, The Mandalorian season 3 had been in the writing stages for a while. The Book of Boba Fett was filming, and Dave Filoni was, at the time, writing Ahsoka (of course, in addition to directing and executive producing Boba Fett). Ever since it was announced, it always felt to me like Rangers would be the last of all spin-offs to come out, maybe even the show that would lead us into the big cross-over event (although I think it's more likely that they thought of that as the buffer between Mando seasons 3 and 4, and then 4 leads us into the event). That means it's years away, so the Favreau-Filoni team probably had only thought about the overall plan, and the premise of the show, but were more focused on actively developing other shows that would come before that.
With this, I mean that the show is probably happening, but not for a few years though. If it is an essential part of their plan, they will probably make it work, and dance around the character of Cara Dune, if they were going to include her anyway.
In my opinion, this is the perfect show to explore what exactly is going on over the Outer Rim. Clearly, Favreau has something in store for us, and while both Ahsoka and The Mandalorian could open many doors, Rangers is the perfect show to explore them all. I'd be all in if they wanted to explore the more political side, with the Rangers trying to contain an insurrection from the remains of the Empire that are clearly there. Whether or not Grand Admiral Thrawn is behind all of it, we'll see. I'm of two minds here. On the one hand, I think it would be awesome that he was revealed to be the big bad of the entire story, but on the other hand, Thrawn is not the guy that would want the Empire back — he's more devoted to the Chiss than the Empire or any other regime for that matter.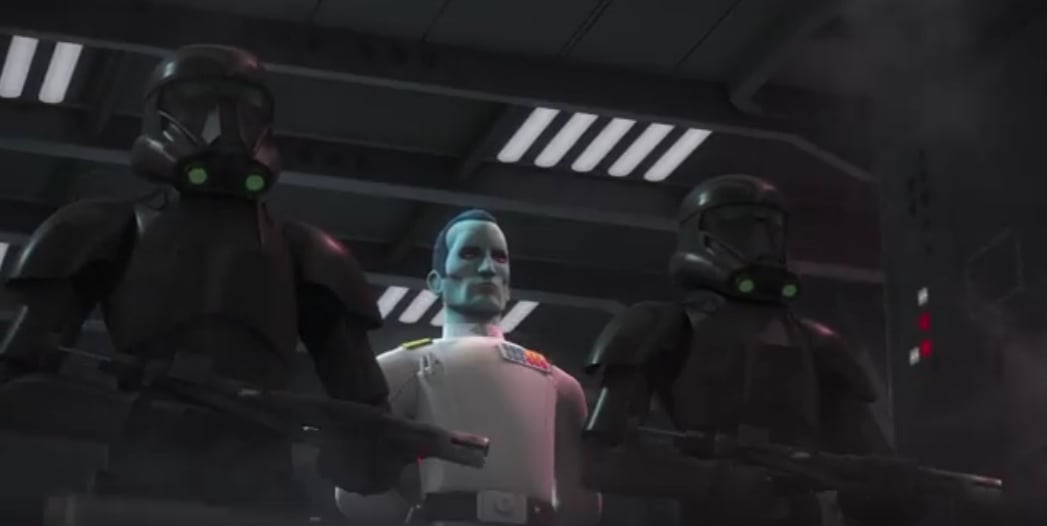 In any case, I don't think we'll see a lot of the big bad in this show, if it actually happens, but we'll definitely see what the repercussions of him/her being there are for the people on those planets. And that's another point I'd like to make. I'd love to spend more time on these planets, getting to know people's lives and how this presence that is being felt all around the Outer Rim is affecting them.
The climactic story event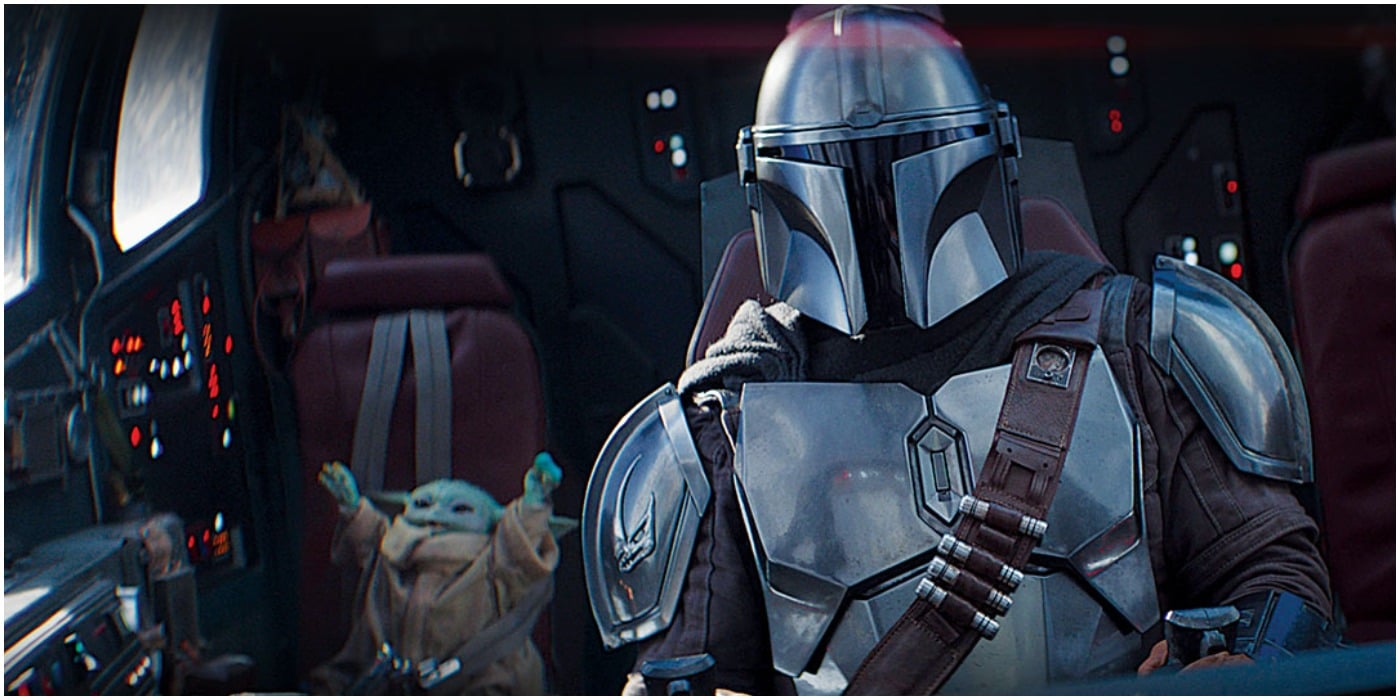 Back in December, Kathleen Kennedy announced that both Ahsoka and Rangers of the New Republic would culminate in a story event, that was not further described. Specifically, she said:
"Today I'm excited to share with you that Jon and Dave are concurrently developing two new spin-off series exclusively for Disney Plus: Rangers of the New Republic, and the other featuring fan-favorite Ahsoka Tano. Set within the timeline of The Mandalorian, these inner-connected shows, along with future stories, will excite new audiences, embrace our most passionate fans, and will culminate in a climactic story event."
That was it. The StarWars.com article recapping the announcements made on December 10 said this about Rangers of the New Republic:
"Set within the timeline of The Mandalorian, this new live-action series from executive producers Jon Favreau and Dave Filoni will intersect with future stories and culminate into a climactic story event."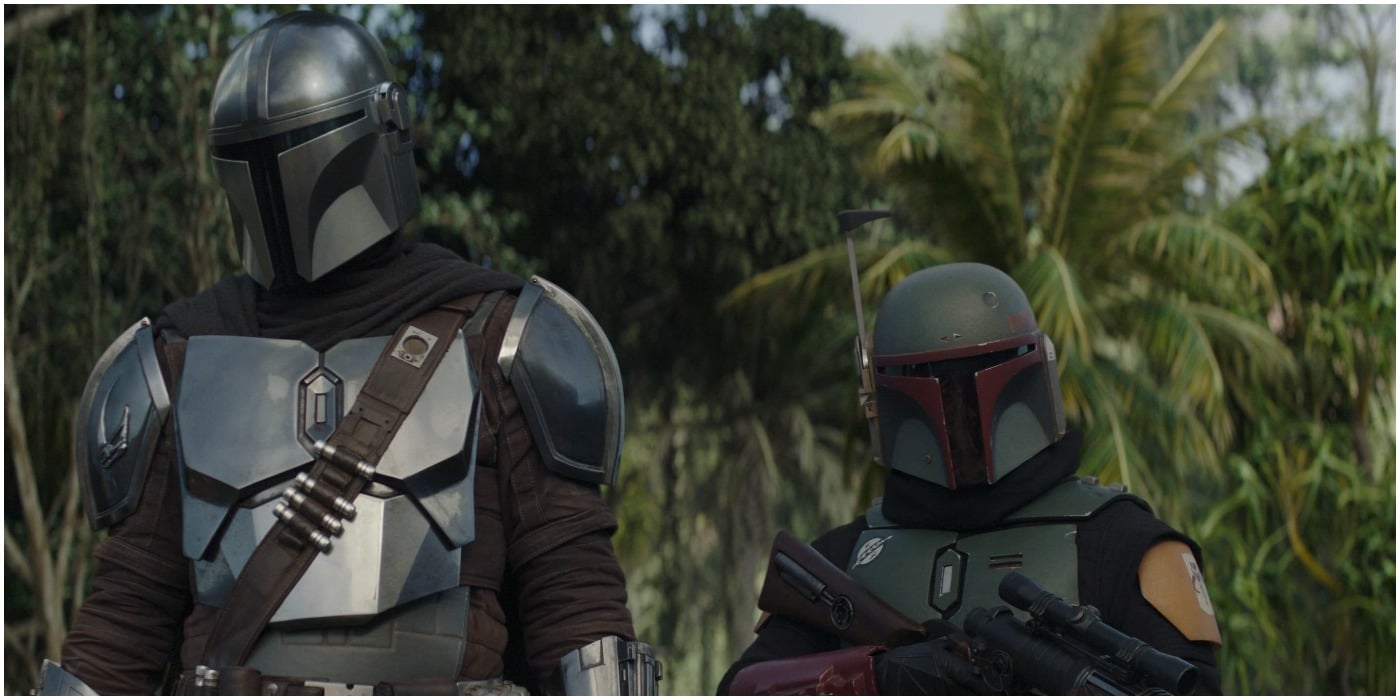 Those are really the two only statements from Lucasfilm acknowledging this event, which has gone under the radar for a lot of people (understandably so, since it's probably years away). As I've stated previously in these editorials, I think that the whole storyline going forward is going to revolve around the retaking of Mandalore, and if so, I think it will get resolved in this event.
Another interesting point of discussion is whether this is going to be a limited series or a movie. While there is no evidence to support either claim, given the fact that all the previous projects from the storyline that would be culminating here are television series, it is probably safe to assume that it will be a short, limited series (or special event series).
It is very hard to speculate on what could happen on this project without knowing what Favreau, Filoni, and the team have planned for the shows leading up to it. For that reason, this will probably be the shortest segment thus far. Assuming that this event will be the equivalent of the Battle of Endor, the last strike against the Empire to reclaim Mandalore (although canon-wise we still have the Battle of Jakku), I think it's safe to assume that we'll have most of our main characters back. Din Djarin might be the or one of the leads, and I would bet something on Boba Fett and Fennec Shand being there too (if they both survive The Book of Boba Fett, which I think they will).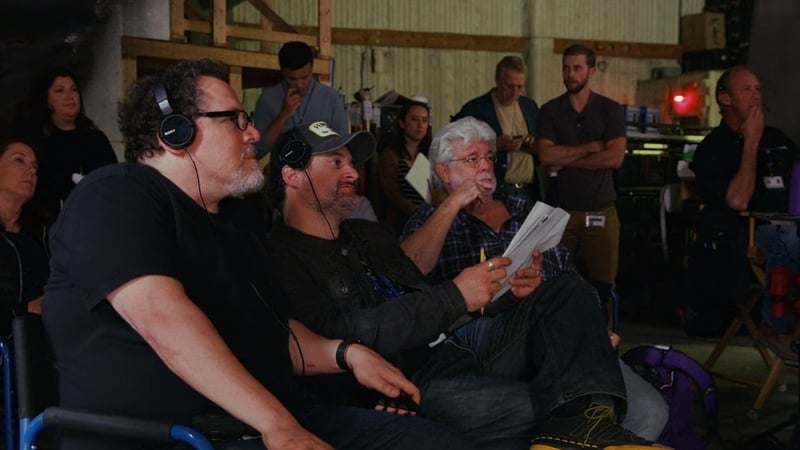 Seeing Boba Fett in Mandalore will be something interesting, given his family history, and to have someone like Filoni on board, who is already so familiar with all the nuances, is nothing but exciting. But he won't be the only helmeted character in there — if all goes well, we might also see Bo-Katan, Koska Reeves, and Axe Woves, who was notably absent from the season 2 finale of The Mandalorian. We will probably find out why on season 3, but it might have long-running repercussions.
If this event goes as epic as some of us think it has the potential to go, we could even see a lot more people in here, and have a lot of fans rejoice in their seats. Depending on how Ahsoka ends, I could very well see all the Rebels characters that survive that series pop up here, including but not necessarily limited to Ahsoka Tano, Grand Admiral Thrawn, and Ezra Bridger, with Hera Syndulla and Sabine Wren as possibilities. We know (or want to think) that some of them will make it out alive, as the Ghost is seen in The Rise of Skywalker, and some of us prefer not to think that Hera wasn't piloting that ship that day (although having Jacen Syndulla on board is not something I'd be opposed to).
I'd like to think that Din Djarin's whole arc, which started in the first episode of the first season of The Mandalorian and would potentially end here (instead of the main series) would culminate with the character ruling over Mandalore, and uniting all clans under one banner so that they accept one another much like he learned to accept that to be a Mandalorian he doesn't have to have his helmet on all the time.
That being said, I'm probably 100% wrong on this. This is just very wild speculation, which should not be taken as anything other than a distant dream. But nevertheless, it is fun to speculate and throw ideas against the wall to see what sticks. At least as long as we don't get too attached to them, to the point we are dissatisfied with the finished product.
Just a reminder, this is an editorial, an opinion piece, but let me know what you think will happen in the comments below.
Miguel Fernández is a Spanish student that has movies as his second passion in life. His favorite movie of all time is The Lord of the Rings, but he is also a huge Star Wars fan. However, fantasy movies are not his only cup of tea, as movies from Scorsese, Fincher, Kubrick or Hitchcock have been an obsession for him since he started to understand the language of filmmaking. He is that guy who will watch a black and white movie, just because it is in black and white.