Disney Plus Feature 'Under the Helmet: The Legacy of Boba Fett' Debuting November 12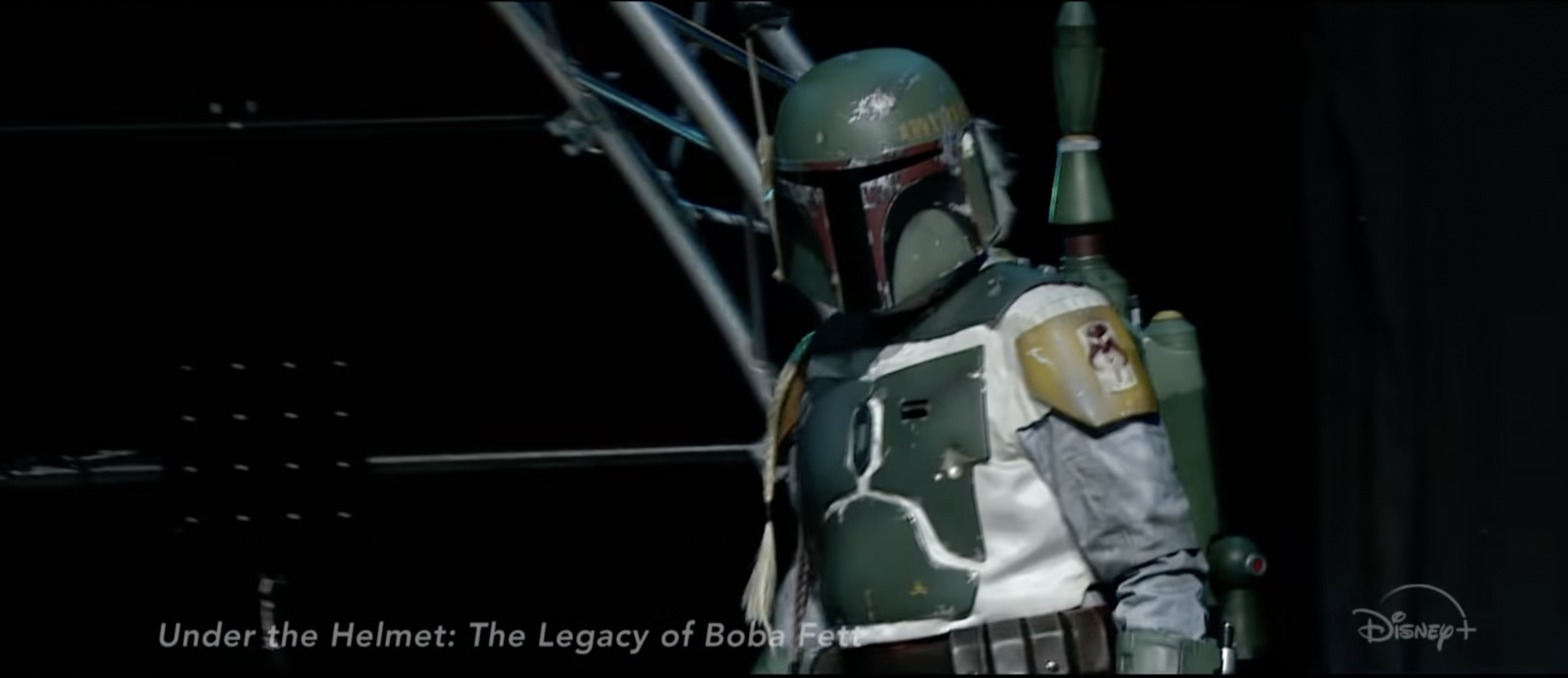 Last month, Disney announced they will premiere a Boba Fett special on Disney Plus Day, November 12, exclusive to the streaming service, though little else was said about it. Today, inside a promo for the event, we found out it will be titled Under the Helmet: The Legacy of Boba Fett.
In addition to the name, we also got a few screenshots from the special, reminiscent of the three screenshots we had from the Luke Skywalker special episode of Disney Gallery: The Mandalorian as part of a promo for the August content of the platform. At this point, little else is known about the project, except for the title and its synopsis:
"A special celebrating the origins and legacy of Star Wars' legendary bounty hunter, Boba Fett."
This sounds like a retrospective to bring general audiences up to speed on the character, less than two months before he debuts in his own live-action series. Here are some of the other images: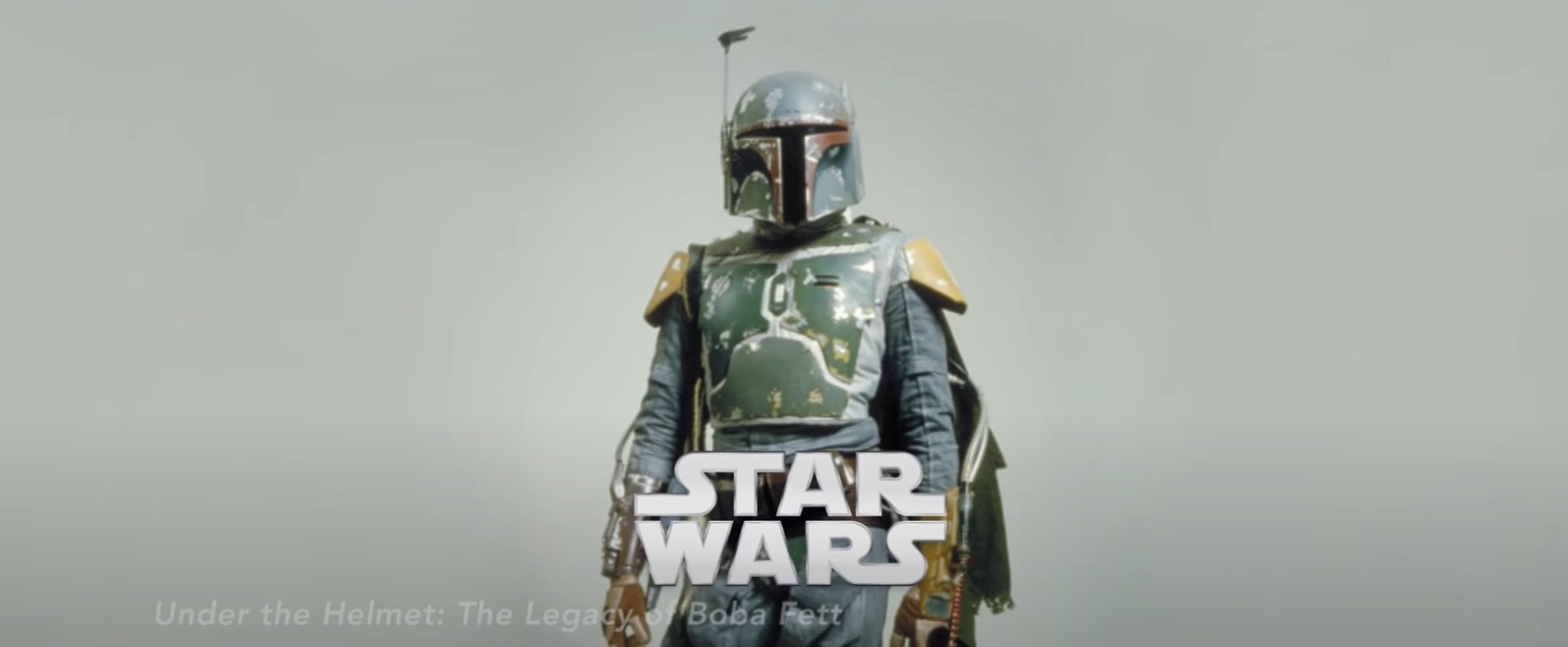 Later in the video, we also see the infamous scene from Return of the Jedi in which Boba Fett fell into the Sarlacc pit, as well as another behind-the-scenes shot, which we assume is from the original trilogy: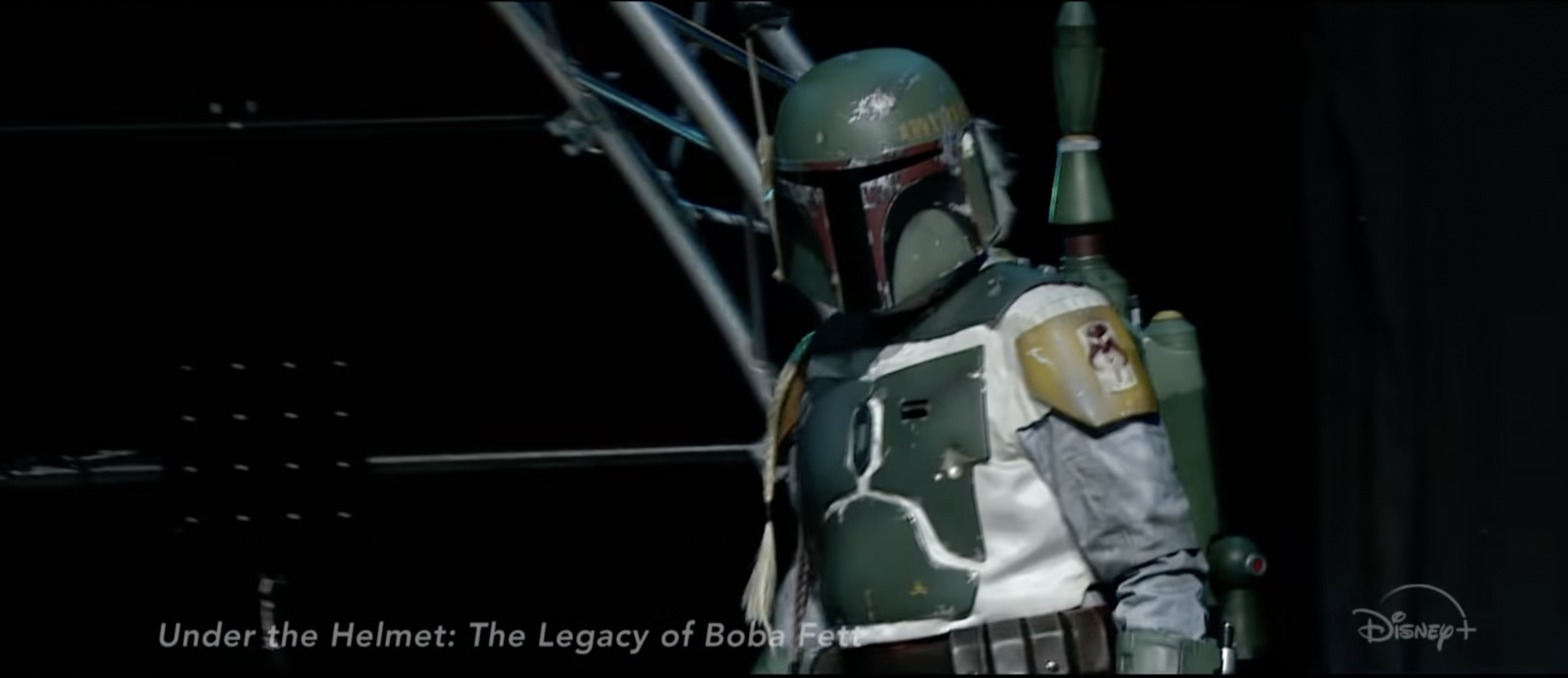 Here is the new promo:
Disney Plus Day will celebrate the two-year anniversary of the streaming platform, which is also the anniversary of the premiere episode of The Mandalorian. Stay tuned for whatever else is coming from Star Wars on that day!
The Book of Boba Fett is coming to Disney Plus on December 29.
Miguel Fernández is a Spanish student that has movies as his second passion in life. His favorite movie of all time is The Lord of the Rings, but he is also a huge Star Wars fan. However, fantasy movies are not his only cup of tea, as movies from Scorsese, Fincher, Kubrick or Hitchcock have been an obsession for him since he started to understand the language of filmmaking. He is that guy who will watch a black and white movie, just because it is in black and white.