'The Book Of Boba Fett' Will Feature Flashbacks to the Time Between 'The Empire Strikes Back' and 'The Mandalorian'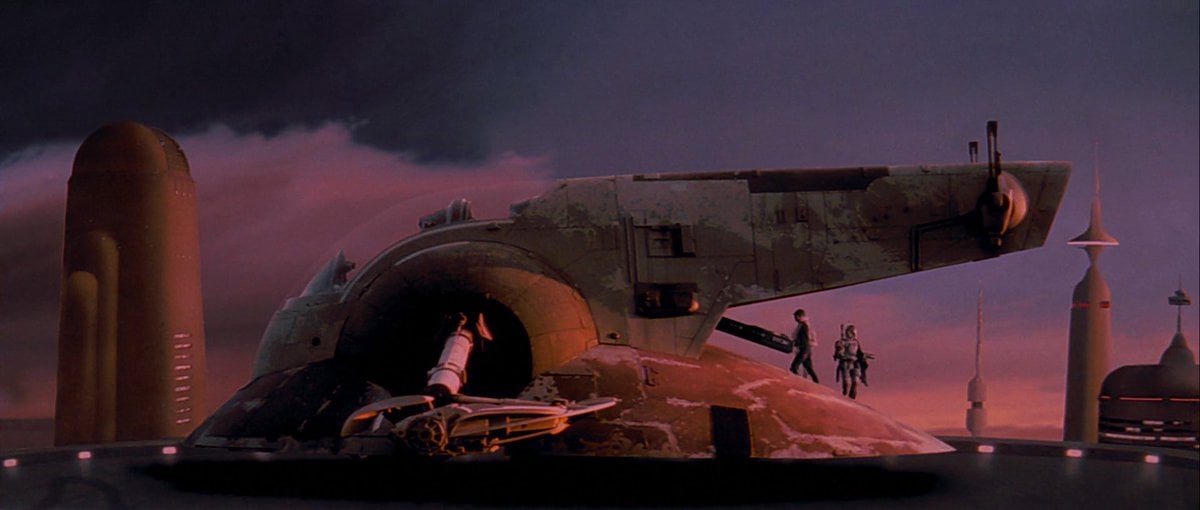 Temuera Morrison has confirmed that The Book of Boba Fett won't solely be set after the events of The Mandalorian Season 2, but will have flashbacks that go back as far as the events immediately following The Empire Strikes Back.
In an interview with Rotten Tomatoes, Morrison revealed that his Disney Plus series will be taking Boba Fett in new directions, and that includes that past. When asked about if we'll see more of a Boba Fett who gets into physical combat – like his appearance in The Mandalorian Chapter 14 "The Tragedy" – and how he learned those skills, Morrison indicated that the show will get into what the character has been up to since he took a carbonite frozen Han Solo to Jabba the Hutt at the end of The Empire Strikes Back:
"Well, we can't say too much, but we're going to see his past and where he's been since The Empire Strikes Back. Somebody pointed out he's been kind of stuck in this one place, and now's the time to actually go back in time and check out his journey and find out more about him."
That phrasing also indicates that we shouldn't expect every episode to take place on Tatooine, where Boba Fett spent time inside a Sarlaac's gut before miraculously escaping. The character spent a while tracking his own armor down on Tatooine, and along the way he rescued and recruited Fennec Shand (Ming-Na Wen) as he made a move to intercept Din Djarin on Tython. After getting his suit back and doing a favor for Din Djarin, Fett and Shand went back to Tatooine to take over the remnants of Jabba's criminal empire. Morrison's answer indicates we'll see Boba Fett in varying locations throughout the galaxy, which includes flashbacks. So will we finally get some answers to lingering questions, like how he escaped being lunch for a giant carnivorous sand monster?
Star Wars: The Book of Boba Fett is scheduled to debut on Disney Plus this December.
Grant has been a fan of Star Wars for as long as he can remember, having seen every movie on the big screen. When he's not hard at work with his college studies, he keeps himself busy by reporting on all kinds of Star Wars news for SWNN and general movie news on the sister site, Movie News Net. He served as a frequent commentator on SWNN's The Resistance Broadcast.