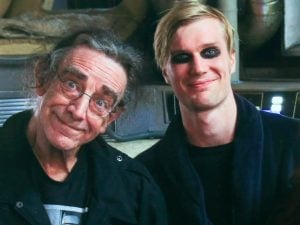 When Peter Mayhew decided to retire from playing the iconic role of Han Solo's co-pilot Chewbacca, he knew it was time to pass the baton – or, in this case, an 8 pound yak hair suit – to an equally talented (and tall) actor. Enter Joonas Suotamo.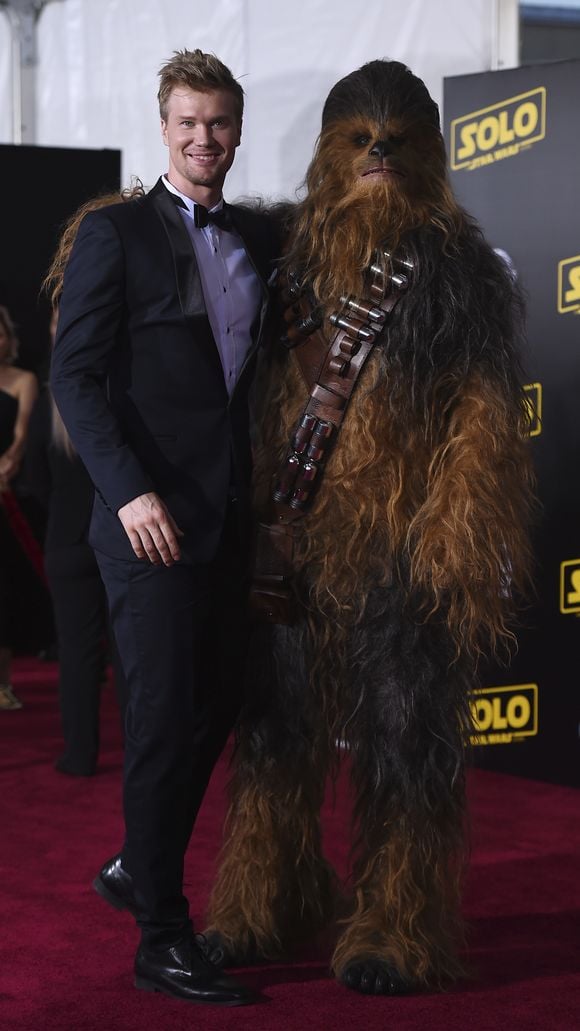 The 6'10 former Penn State basketball player served as the Wookiee's body double in The Force Awakens before taking on the role fully in The Last Jedi and this month's Solo: A Star Wars Story. Suotamo recently sat down with Entertainment Weekly to talk about what the Wookiee has been up to, the rigors of wearing the suit and how the original Chewbacca himself helped him to prepare for the role of a lifetime.
"He's [already] lived a life, but in the beginning of our story Chewbacca has fallen on a rough patch. We meet him in extreme circumstances," says Suotamo, potentially alluding to the Wookiee enslavement that will eventually lead to a life debt being forged between he and a certain scruffy smuggler. "I really wanted to show that he was a formidable warrior more than anything else." We got to see Chewbacca leap into action beside the Jedi in Revenge of the Sith but considering that was 10 years before the events of Solo: A Star Wars Story, there's no doubt that the walking carpet has had to cut loose more than once with his trusty bowcaster.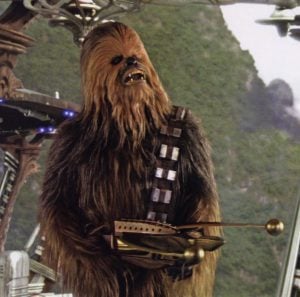 While Chewbacca may be "younger" during the events of this movie, he hasn't gotten any shorter. While Suotamo is certainly tall, he has more than just Peter Mayhew's shoes to fill.  "In order to reach the crazy height requirement of 7'6″, I have to wear little heel types of things in my shoes – because I'm only [6'10"] myself." With the additional weight and heat of the suit, taking on the role of Chewbacca is anything but comfortable. "The suit is [extremely hot], and just composing yourself for 10 hours of filming to deliver what the director wants, shot after shot [is a challenge]".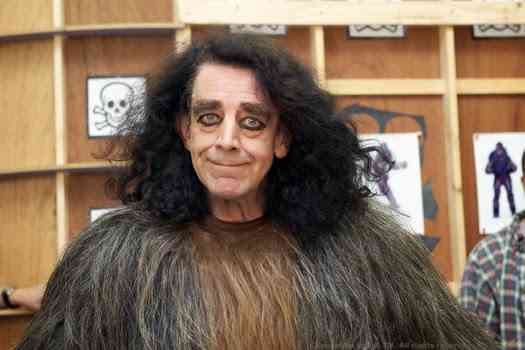 But Suotamo didn't have to go it alone. He had the Force – in the form of Peter Mayhew – to guide him through. "We had a weeklong Wookiee boot camp where Peter taught me what he thought was very important for the character. That was so helpful, because we got to go over the flailing of the arms and the upright position. The thing that stuck to most was he told me to lead with the chest when walking. That was a very important thing for Peter. Because Chewbacca is a very proud creature." And there's no doubt Peter Mayhew will be a very proud mentor when he watches his beloved Chewbacca brought to life once again in Solo: A Star Wars Story on May 25th.
Read the rest of EW's great interview with Joonas Suotamo here.
Under the twin suns of Los Angeles, Chris continues to mourn the loss of Admiral Ackbar while championing the rights of Ewoks everywhere. For more of his views on Star Wars, Universal Monsters, the godliness of Paddington 2 and The Office memes, follow him @Chri5Manning
Click HERE to check out and comment on this topic in our forum The Cantina