Introducing SWNN Book Discussions – Thrawn: Treason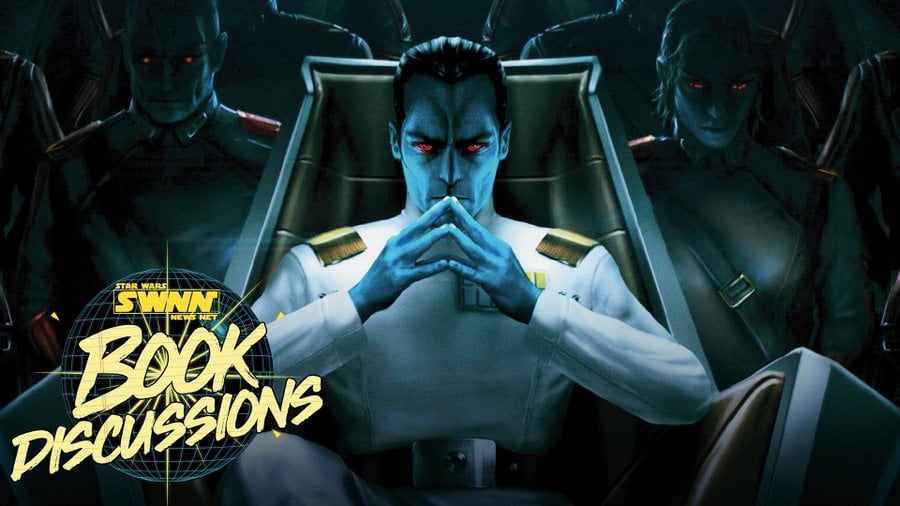 Hello there! We are excited to introduce a new addition to the Star Wars News Net YouTube channel – Book Discussions! Our goal is to present a discussion around the latest novels in the Star Wars publishing line up for those of you who may feel overwhelmed by the sheer volume and don't have time to get to each one; or, for those of you who've read them all and would like to dig a little deeper. These discussions will cover plot points, spoilers, and how the events and characters connect to other stories – as well as the greater canon overall. For our debut episode, James Baney and Kyle Larson discuss Timothy Zahn's Thrawn: Treason.
Again, there are major spoilers in this discussion, so keep that in mind if you haven't read Treason yet and are hoping to go in fresh. Topics we touch on: The mysteries in the plot, the potential threat  from the Unknown Regions, Thrawn's foils, Rebels connections, moments we liked, moments we didn't like, and what's next for Thrawn (and Ezra). We also rate it and provide you comparable Star Wars books. Thank you for watching and stay tuned to Star Wars News Net for your breaking news and Star Wars discussions!
Star Wars News Net YouTube channel
Kyle Larson lives in Portland, Oregon. When he's not running trails, he's reading and writing.