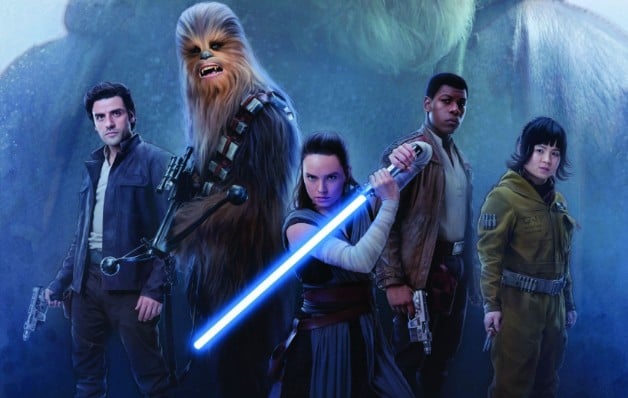 Star Wars Episode VIII: The Last Jedi had a pretty great opening night at the box office, and in spite of what the easily-manipulated user scores on aggregate sites like Rotten Tomatoes and Metacritic would tell you, it sounds like audiences were in love with the film.
According to Deadline's estimates, The Last Jedi has become the second film in the history of the domestic box office to make over $100M in a single day (provided, of course, that you count Thursday night previews, which are lumped into that figure), squeezing by at an estimated $100.4M. The only other film to reach those heights is, natch, Star Wars Episode VII: The Force Awakens, which clocked in at $119.1M. As it currently stands, Deadline is expecting The Last Jedi to bring home a total of $208M-$214M before the weekend is over, which is up compared to their earlier $202M-$208M estimate yesterday afternoon. Should the estimations hold true, then the movie will top The Avengers ($207.4M) and Jurassic World ($208.8M) for the coveted spot of second-biggest opening weekend ever – again, right behind The Force Awakens ($247.9M).
But the good news doesn't end there. The Last Jedi has also become the third movie in a row for Disney and Lucasfilm to receive an "A" CinemaScore. CinemaScore utilizes exit polling from audiences on opening night in order to gauge what people think of the movies they've just seen. While the figures are usually inflated to some degree (since all three Prequel Trilogy films got "A-" ratings, and The Clone Wars pilot film – which wasn't the best representation of the series it kicked off – managed to make off with a "B-"), an "A" is always a good sign for the movie's word-of-mouth. When coupled with the financial news about the movie, it should be smooth sailing for The Last Jedi to become one of the year's biggest hits in record time.
UPDATE!
Deadline's article are now painting an even rosier picture for Disney and Lucasfilm than earlier, as projections are now looking at a $104M-$105M single-day gross with a per-theater average of $52K. Meanwhile, BoxOfficeMojo is settling on a $104.787M single-day estimate for the time being. With the movie performing to the high end of expectations, it's believed that the movie will earn $216M-$220M before the weekend is over. Deadline's analysts are predicting that by the time The Last Jedi has checked out of the box office in the United States and Canada, the film will have made as much as $750M for the third-highest-grossing movie in these markets ever. Incidentally, this puts it right behind Avatar's second-place $760M domestic haul. Good thing that Disney just bought 21st Century Fox!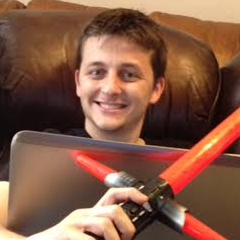 Click HERE to check out and comment on this topic in our forum The Cantina