Update! Star Wars Set Construction Upsets Residents of UK Village (Photos)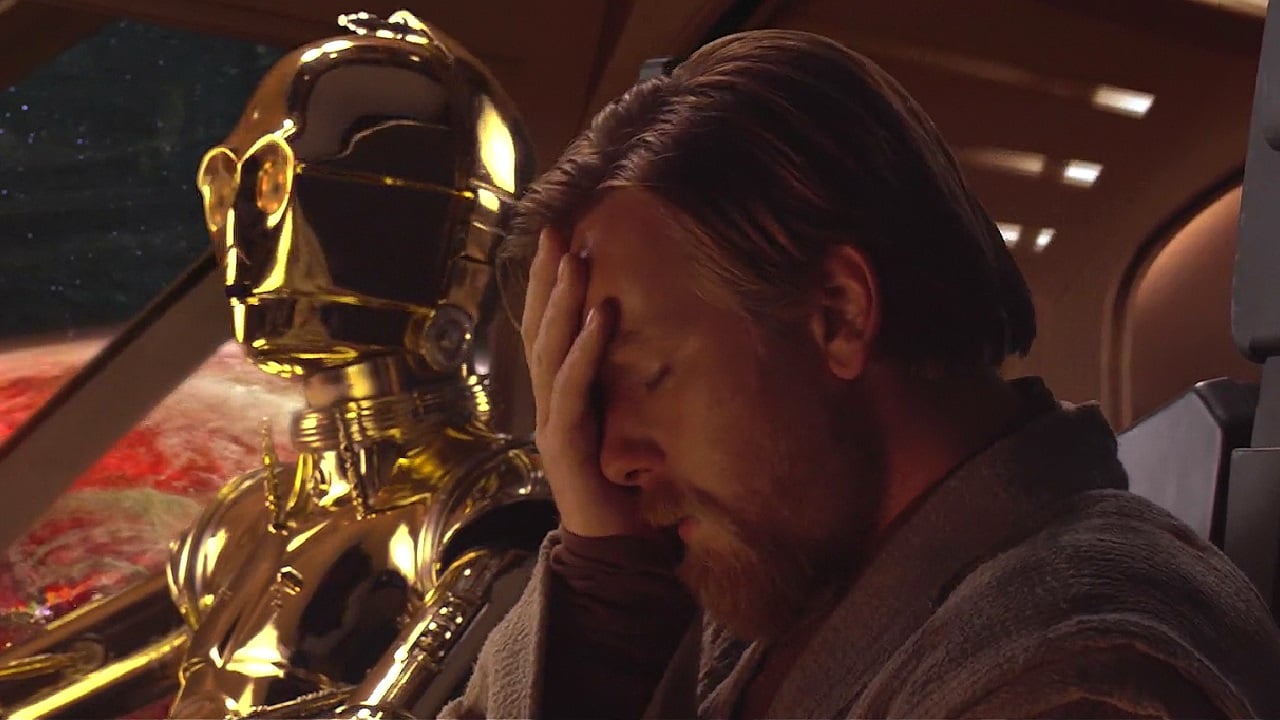 Residents of a small village in the United Kingdom are reportedly upset about a huge set being built in their backyard for an  upcoming Star Wars Disney+ series.
British daily paper The Sun reports that the residents of Little Marlow, Bucks, are up in arms over a massive set being constructed in an old quarry near the small village. This is a huge outdoor set that appears to be a street scene for an alien planet.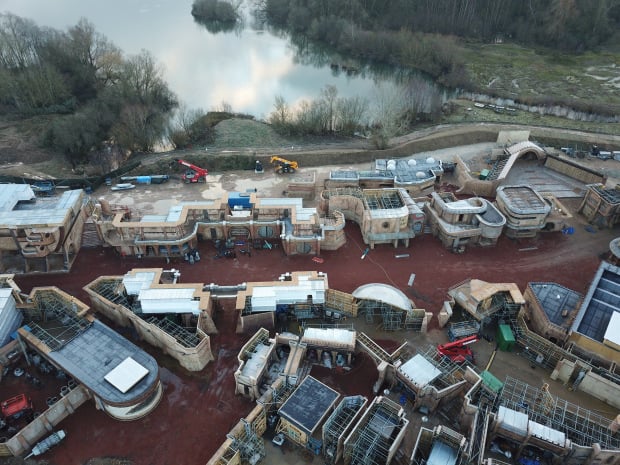 The construction has reportedly sparked complaints about disturbing wildlife, light pollution, and traffic in Little Marlow, Bucks. Pictures of the site show huge construction alongside a lake at a former quarry, with dozens of small buildings forming an alien town alongside a host of large other buildings expected to contain dressing rooms and other production facilities.
Production for the Obi-Wan Kenobi series is expected to start in March, so this construction is right in line with that timeframe. An earlier video posted in a Reddit thread would seem to confirm that this is indeed for Obi-Wan. This is clearly some kind of new setting, and the show will not be set entirely on Tatooine.
Very brief look at Obi-Wan filming location (Buckinghamshire, England). from StarWarsLeaks
The series is expected to use the Volume technology pioneered in The Mandalorian, so seeing this massive set construction is a bit of a surprise. But Star Wars has continued to mix practical and digital processes in every level of filmmaking.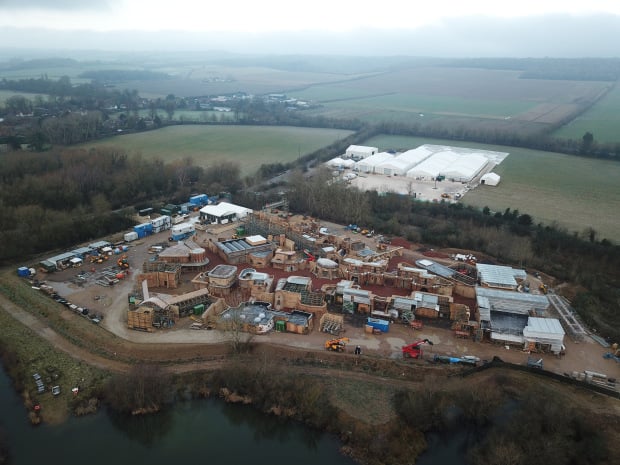 A source for The Sun said: "This is a massive production and a hugely lucrative franchise – but obviously not everyone locally is pleased to see Disney moving in." The article states that the construction was approved by council chiefs at the former quarry site, but it's probably a lot more people in Little Marlow than residents are used to. With the filming schedule, they could be there for a while into the spring and summer.
Thanks to Chris F and Mark for the heads up.
Update!
Eagle eyed fans from Reddit noticed that one of the sets seen in the photo above is very similar to one of the set pieces shown in the Andor behind the scenes video from a few weeks ago.
The similarities are obvious.
The most interesting bit of info from The Sun's report is that this set might be in place for more than one year. If this is correct, it could mean that this set will be reused for other projects as well, which makes perfect sense with the amount of future Star Wars projects on the horizon.
So while this set piece was seen in the behind the scenes footage of Andor, it's possible it will be used for Obi-Wan Kenobi or other projects down the line as well.
DARBY HARN is a novelist, freelance writer and podcaster. His novels include Ever The Hero, The Judgement of Valene, Nothing Ever Ends and A Country Of Eternal Light. His short fiction appears in Strange Horizons, Interzone, Shimmer and other venues.