Warwick Davis to Host Star Wars Celebration Europe 2016!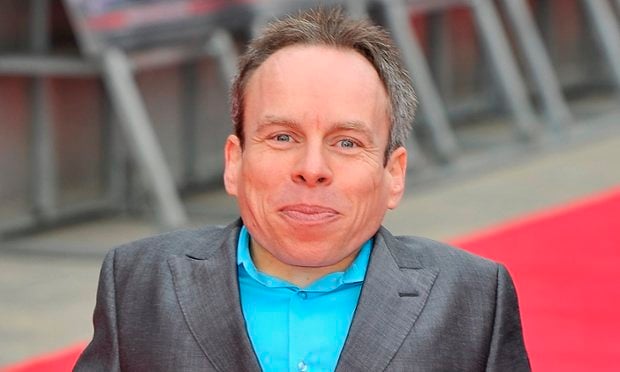 We're just 2 months away from this year's Star Wars Celebration Europe. We're all looking forward to some exciting news about Star Wars: Rebels season 3, Rogue One,  Episode VIII and many more unforgettable moments from the galaxy far, far away. A few days ago Disney and Lucasfilm officially announced that this year the show will be hosted by Warwick Davis himself. Read on for the full press release…
Official press release by Disney:
Fans attending Star Wars Celebration Europe this July 15-17 in London will enjoy the talents of extraordinary celebrity host, Warwick Davis. Star Wars Celebration is THE place to be this July at the ExCel in London with three full days of entertainment, celebrity appearances, interactive events, sneak peeks, and more from everyone's favourite galaxy far, far away.

Davis, who has been well-known to Star Wars fans since his career-starting performance as Wicket the Ewok in Return of the Jedi, will preside at the Celebration Stage, the hot spot for the biggest shows of the weekend.
Davis, a veteran Star Wars Celebration host, is known for having a bit of fun with his guests, and coaxing unexpected exploits and information from them on the stage. You can definitely expect some great entertainment from the Celebration Stage this year!
An established film and television actor, Davis is known for other Lucasfilm roles in Ewoks: Battle for Endor and Caravan of Courage, and for portraying the title character in Willow. He returned to the galaxy far, far away for the prequels as well, with several roles in The Phantom Menace. Fans saw Davis onscreen in a Star Wars movie again this past year, when he played the character Wollivan in The Force Awakens.

Outside the realms of Star Wars, Davis has had scores of roles on stage, television, and the big screen. Davis appeared in the movie Jack the Giant Slayer, as well as An Idiot Abroad 3, a comedy television series for Sky that follows his adventures as he travels the world with Karl Pilkington. Davis is in the core cast of the Harry Potter movies as Filius Flitwick and the goblin Griphook, and portrayed Nikabrik in Chronicles Of Narnia: Prince Caspian. He is a cult favourite as the title character in six Leprechaun films, and appeared alongside David Bowie as a goblin in Labyrinth. Other features Davis has appeared in include the multi-award-winning film Ray, the TV show Extras starring Ricky Gervais, and as the lead in the Gervais/Merchant HBO series, Life's Too Short.
Davis also became a published author with his warm-hearted and humorous autobiography, Size Matters Not, which recounts tales from his life both on and off screen.
In 2013 Warwick made his West End debut in Spamalot, starring as Patsy alongside his Life's Too Short co-star Les Dennis as King Arthur. Not even Warwick's wife knew he could sing and dance until she saw him treading the boards at the playhouse theatre.
2015 saw Warwick hosting a second series of both Celebrity Squares and Weekend Escapes, whilst in August he performed in a production of Spamalot at the Hollywood Bowl, playing opposite Chris Robinson and Christian Slater.
Star Wars Celebration is the definitive Star Wars experience created by Lucasfilm. The immersive event allows fans of all levels to enjoy four unforgettable days of Star Wars experiences and community while reliving favorite Star Wars memories with friends old and new. Read more about Star Wars Celebration Europe 2016 at www.starwarscelebration.com.
Are you excited for this year's event? Are you attending the show? Tell us in the comments below and share what are you looking forward the most.