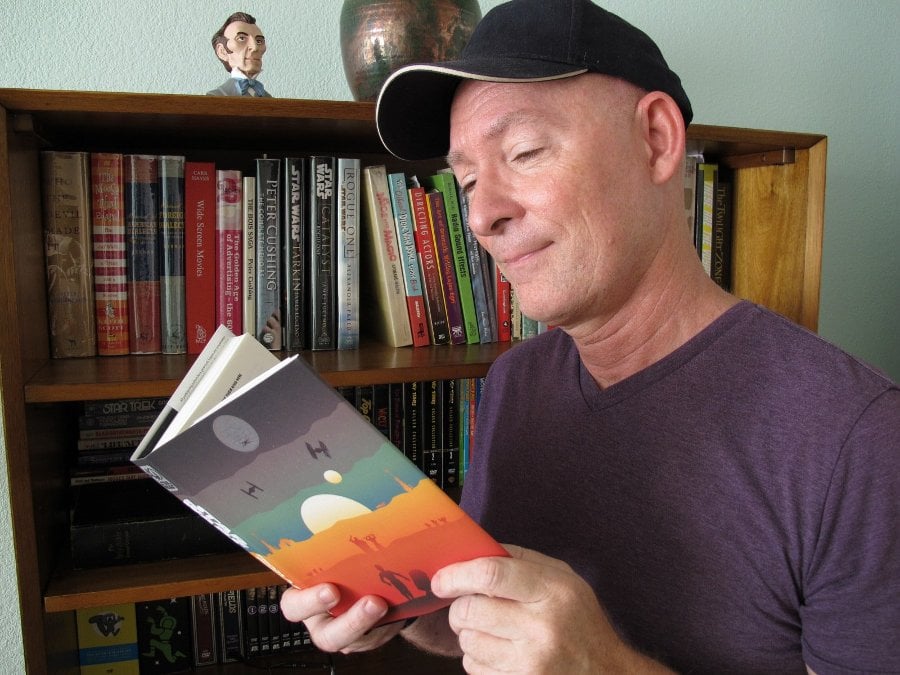 On this episode of The Resistance Broadcast, we discuss….
Poll Results; Solo Title And Potential Teaser; JJ Abrams on Episode IX; The Last Jedi Theater Standees Show More Details; Saw Gerrera Returns To Rebels; DJ One Shot Comic; Comics Review w/ Comics With Kenobi; EA Games Shuts Down Visceral Games; Noah Segan Confirmed For TLJ Role; Stephen Stanton Interview; Is The Force With You; Tweeting With The Resistance; Final Thoughts
Leaders of the Resistance: John Hoey; Patric Covey; James Baney; Bill Sheehy
Special Thanks this episode to the always amazing Stephen Stanton for lending his time to answer some of our fan questions. To learn more about Stephen, you can follow him on his Twitter feed @Stephen_Stanton.
Also another huge thanks to Comics With Kenobi (Matt and Jeff) for lending us a weekly spot looking at the brand new Star Wars comics that come out every week and what's expected in the weeks to come from Marvel, IDW, and more! You can follow them at their Twitter feed @ComicsWthKenobi.
Ron Howard Confirms Solo Title: here
JJ On Episode IX: here
The Last Jedi Standees Reveal More Details: here
Saw Gerrera Returns To Rebels: here
DJ One-Shot Comic: here
EA Shuts Down Visceral Games: here
Noah Segan Confirmed For TLJ: here
Tag And Bink: here
Battlefront II Single Player Trailer: here
Laura Dern Reveals New Photo Of Vice Admiral Amilyn Holdo On Ellen: here
If you would like to submit questions for the show you can Tweet at us at our Twitter account @RBatSWNN using hashtag #starwarsnewsnet, #theresistancebroadcast, #trb, #swnn, message us on the Cantina Forum in the questions and comments thread, or send an email to viralhide@gmail.com.
Thanks for listening, and if you like this episode, don't forget to hit the like button on SoundCloud and subscribe to us on iTunes, and Stitcher!
Thanks to The Yavin 4 for our intro music.
Click HERE to check out and comment on this topic in our forum The Cantina