EA Shuts Down Visceral Games. The New Star Wars Game Moves to a New Studio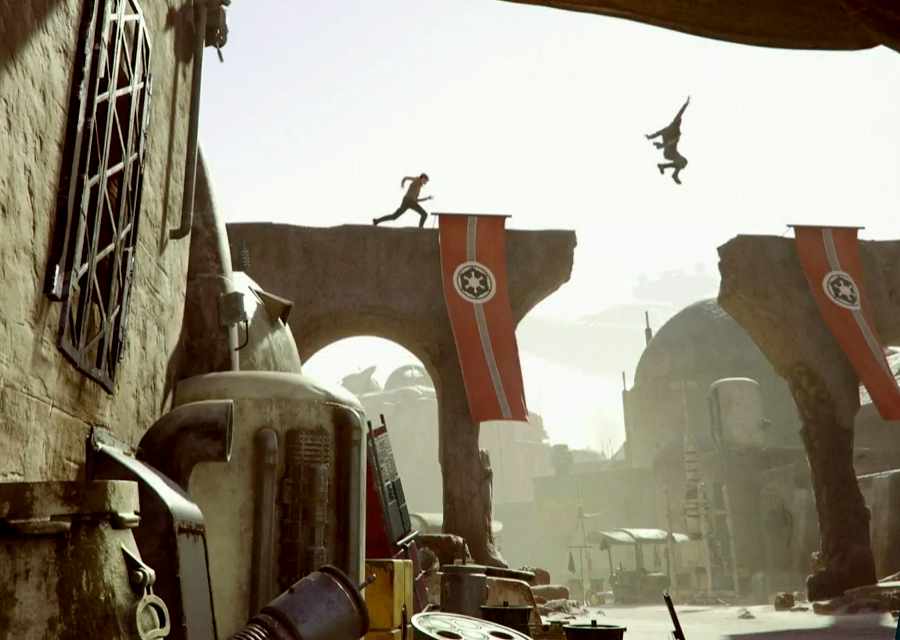 After what seems like forever waiting to hear more about Visceral's upcoming Star Wars game, the waiting is over, but probably not in the way fans were hoping for. After testing the game's concept with gamers, EA has decided to pull the plug on Visceral's project and move forward in a different direction.
From EA:
Our Visceral studio has been developing an action-adventure title set in the Star Wars universe. In its current form, it was shaping up to be a story-based, linear adventure game. Throughout the development process, we have been testing the game concept with players, listening to the feedback about what and how they want to play, and closely tracking fundamental shifts in the marketplace. It has become clear that to deliver an experience that players will want to come back to and enjoy for a long time to come, we needed to pivot the design. We will maintain the stunning visuals, authenticity in the Star Wars universe, and focus on bringing a Star Wars story to life. Importantly, we are shifting the game to be a broader experience that allows for more variety and player agency, leaning into the capabilities of our Frostbite engine and reimagining central elements of the game to give players a Star Wars adventure of greater depth and breadth to explore.
In the past we've shared with you multiple rumors about this game. The first indications early on were that the game will feature Han Solo as the main character in a third person adventure game similar to Uncharted. Later when the Han Solo spin-off movie was announced the game shifted to another unknown character. During Celebration Orlando the project was confirmed for a 2018 release date and it was mentioned that the gameplay will be like Uncharted. Also a few images from the game were shared (here).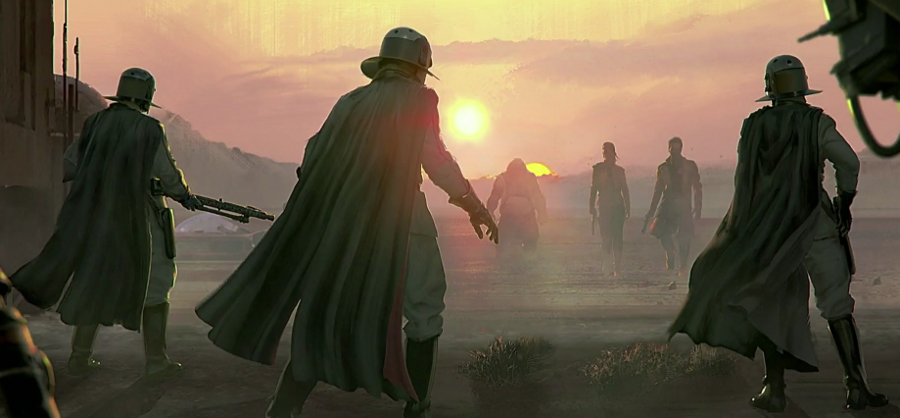 Kotaku has given more details on the news. According to them:
It's safe to presume that the new incarnation of this Star Wars game will involve "games as a service" elements, as has been EA's mandate for quite some time now.

EA was not clear about the status of longtime Uncharted director Amy Hennig, who joined Visceral to direct this Star Wars game after she left Naughty Dog in early 2015. In an e-mail, an EA spokesperson said: "We are in discussions with Amy about her next move."
Also Kotaku has obtained another email by Söderlund, who offered more details on the Star Wars game, which was codenamed Ragtag:
A development team from across Worldwide Studios will take over development of Ragtag, led by the EA Vancouver team that has already been working on the project. Steve Anthony will lead this team, and we will use much of the work that has been done to date by Visceral – the assets of Ragtag that have already been built will be the foundation of this new game.
This is really sad news, but let's hope it's for the best. The project is still not cancelled and obviously they are trying to figure out how to make the game more appealing in the ever demanding game market.