THR: Rian Johnson Discusses His Lack of Involvement with Episode IX, Dark Luke, and More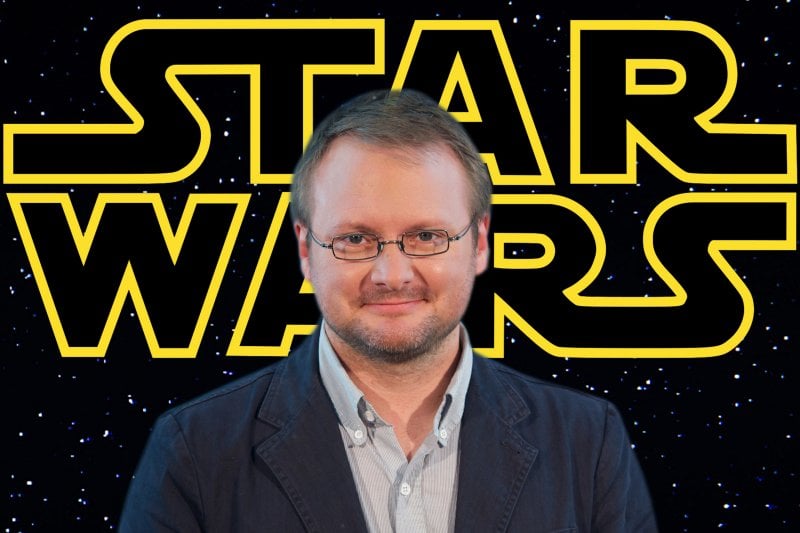 Ever since Rian Johnson was hired on as director and writer for The Last Jedi, there has been speculation back and forth on his involvement in the final chapter of the sequel trilogy. Now that JJ Abrams is officially back on board for Episode IX, and pre-production ready to ramp up, a lot of that speculation is finally being put to rest. THR got a chance to interview Johnson while he was speaking at an Irish cultural event in Los Angeles this week.
Johnson on his involvement (or lack thereof) in Episode IX:
J.J. Abrams is doing a third movie. I'm not involved in it. They'll be writing their own story but continuing on with what we did.
And there you have it. Whether he was ever to be involved in any serious capacity or not, it seems now that Abrams is back, Lucasfilm has made it Abrams' film. And that makes sense. JJ isn't some new guy coming in to pick up where others left off. He doesn't need a guiding hand to keep consistency. He started this trilogy, let Johnson play in the world for the middle chapter, and now is returning to close it.  It is his story to finish.
But Johnson didn't only discuss his non-involvement in the next film. He did discuss his own film and Star Wars in general as well.  In particular, he deftly refuses to answer a straight question on the swirling speculation of a potential Dark Luke Skywalker that was spurred on by a recent poster featuring Luke's face with both the heroes and villains of the film.
What do you think of the speculation surrounding the latest poster and has Luke gone over to the dark side?

Having been a Star Wars fan myself for the past 40 years, having spent most of my life on the other side of the curtain, I know the anticipation and the guesswork and theorizing is all part of the fun and game of it. So I love it. I love seeing what people are thinking, seeing what they're guessing, seeing what they're anticipating.
So, Johnson loves our speculation and fan theories, but don't expect him to confirm or deny them. Whether Luke does or does not go dark in this movie, Johnson wants us to go in with all options open. Which is great. Even though there is a large segment of the fanbase that would likely not be happy with a descent into darkness for the man who "is a Jedi, like his father before him", having no idea where his character is going to go in this movie is sure to be thrilling.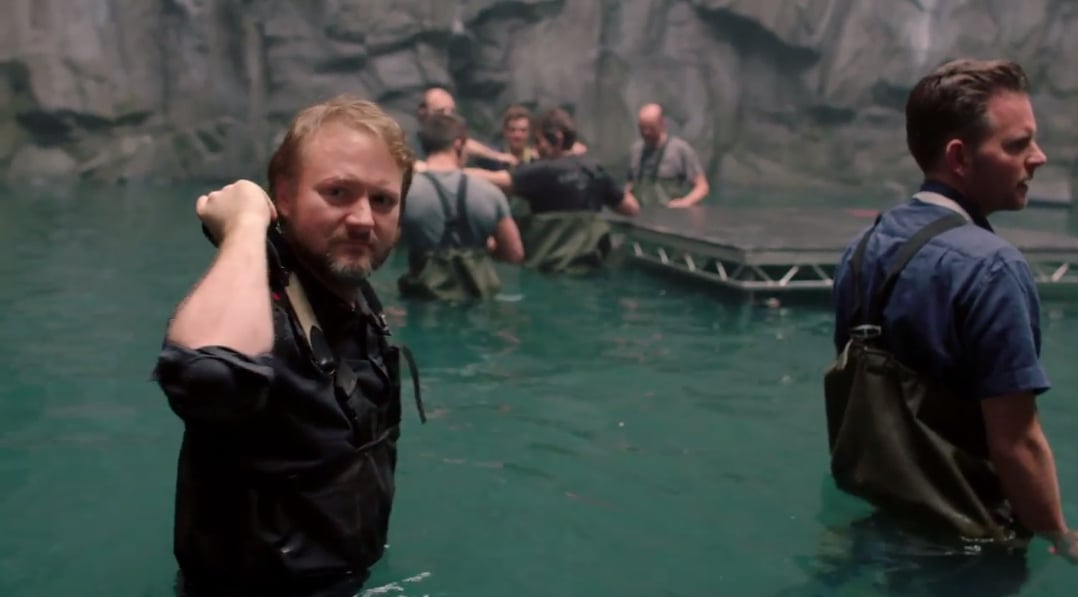 And, to that end, Johnson discussed how each new movie changes our understanding of the saga as a whole.
Part of it is re-contextualizing past movies. How does yours do that?

Each new film hopefully re-contextualizes what came before it. That's part of the game. Yes, it's a continuation of not only The Force Awakens but also of the legacy leading up to it.
Whether it's a big revelation like Dark Luke or Darth Vader being Luke's father, or something as small as character moments that reveal relationship dynamics and motivations in past films we hadn't noticed originally, each new film not only brings its own story, but fundamentally changes the way we view past stories.  And that is as it should be.  If these stories and characters were static and superficial, they wouldn't be compelling.
Check out the full piece over at THR for the full interview, which also contains Johnson's thoughts on the location at Skellig Michael and how they used the architecture there in the design process for some of the old Jedi Structures seen in the film.