Interview with Ann Morrow Johnson, Imagineer on Disney World's Star Wars: Galactic Starcruiser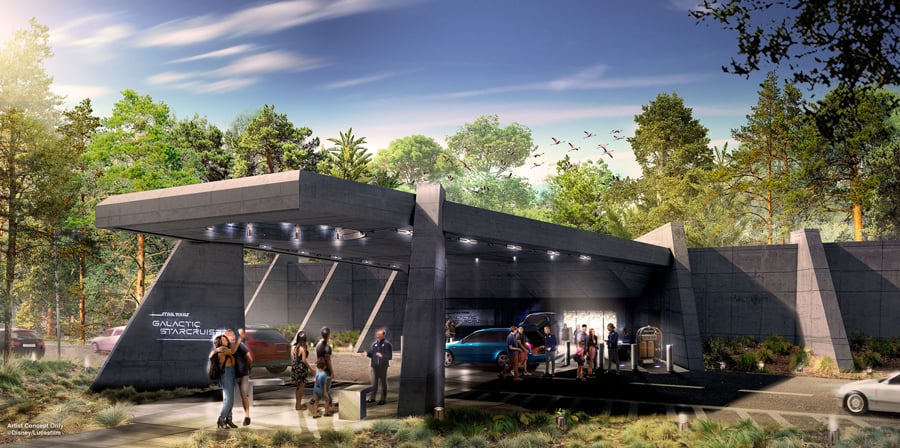 Disney wouldn't let May the 4th pass without promoting the next big thing that will bring Star Wars into its theme parks.  Today the official Star Wars site released an interview with Ann Morrow Johnson, an Imaginer, who is an architect and artist working on bringing the Halcyon (otherwise known as Disney's Galactic Starcruiser Resort) to life.
The Galactic Starcruiser is going to be a truly unique experience.  It will bring guests into a days long story with levels of immersion that have been only dreamed of previously.  Hearing the thought process that goes into the details and events that make up that experience gives the fan a bit of insight as to what it will be like when we get to book our multi-day trip into the Star Wars universe.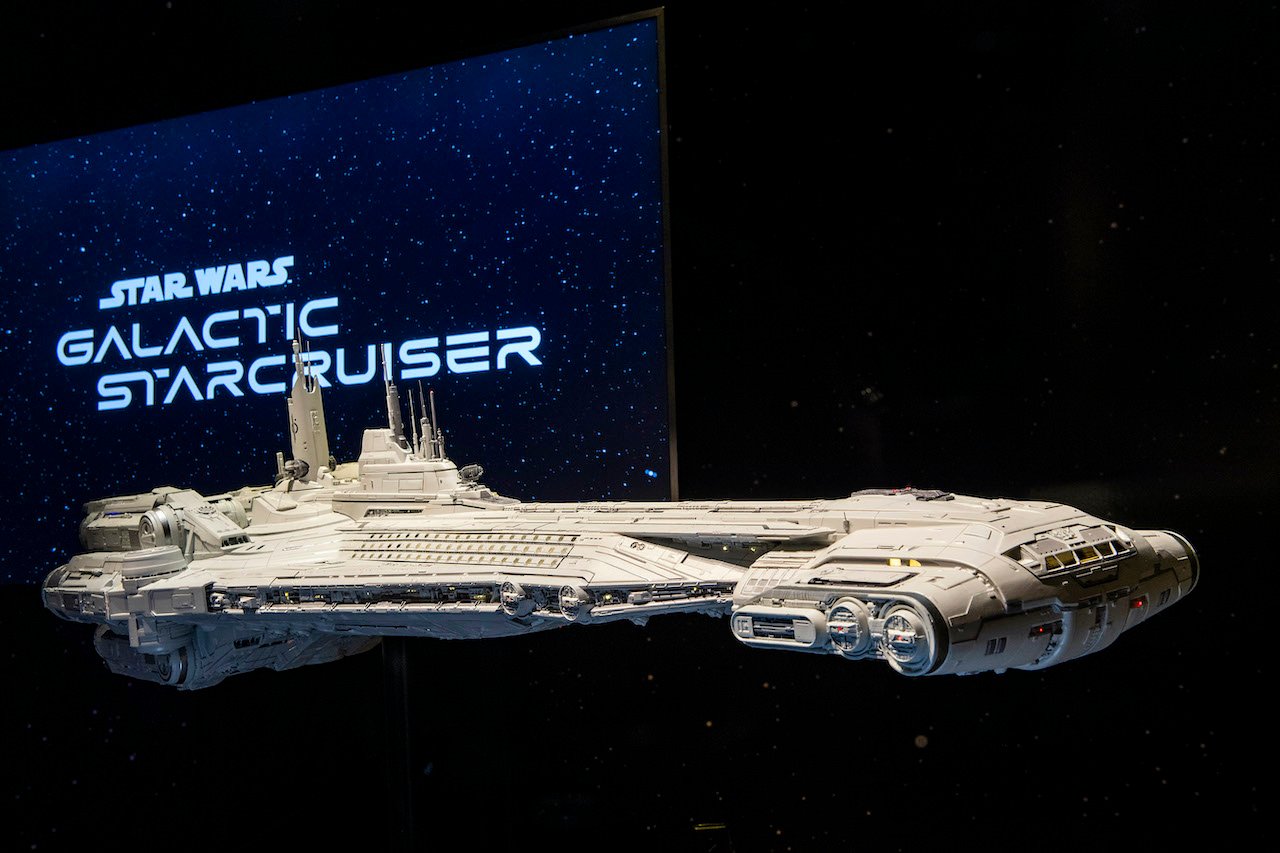 Up until now, Disney has released details on what travelers can expect from a stay aboard the Halcyon in drips and drabs.  And, while Disney's marketing team isn't exposing everything the hotel will have to offer today, Johnson does give a bit more of a comprehensive overview of the experience.
"Over your two-day, two-night vacation, you will get to not just wield a lightsaber and learn how to operate the controls at the front of the ship. It's possible, because it's Star Wars, that things might go awry and over the course of those two days, two nights, you'll be called into action to actually get wrapped up in that overall galactic conflict. And depending on which path you choose — how you choose to play, which characters you choose to interact with, where you choose to be at any given time — will determine the story that you live out and get to see unfold." To wit, Johnson says that guests can align with the Resistance (the story is set between Star Wars: The Last Jedi and Star Wars: The Rise of Skywalker, same as Star Wars: Galaxy's Edge) or betray them. As for how that impacts one's vacation, we'll have to wait to find out. 
Interestingly, this idea of aligning your actions with either the First Order or the Resistance in order to directly impact your experience, was one that was touted as a main feature early in the development of Galaxy's edge.  While budget and operational changes reduced some of that immersion on Batuu it seems like Disney intends to push it farther on the Galactic Starcruiser.  That sort of "choose your own adventure" type experience would not only add to the feeling of immersion, but also in the appeal of repeated visits (something I'm sure Disney would greatly appreciate).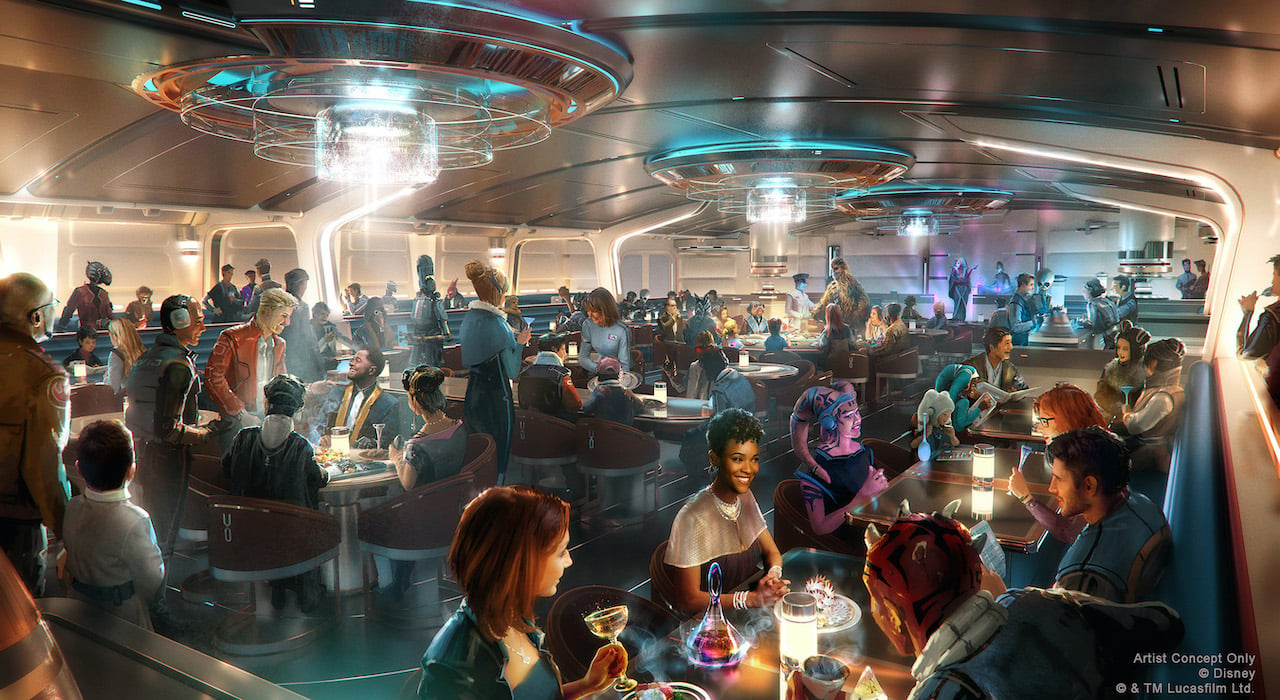 If detail is seen as a necessity for creating immersion, then it seems like Johnson has the right mindset for this endeavor. Reading the interview, its clear she takes this project very serious and has a deep love of what makes Star Wars feel like Star Wars.
The opening of Star Wars: Galactic Starcruiser will be exciting for the Star Wars faithful and Disney Parks enthusiasts, but also the result of years of work for Johnson. As someone who fell in love with the worldbuilding of Star Wars, she's most looking forward to seeing fans experience the details and hidden surprises that await. "There are so many things to love, from the characters that we're creating to the music we're working on to the tastings with the chefs," she says. "But I gotta say, there's this one design detail in the Crown of Corellia dining room where our guests will get to see a repulsor column. The Halcyon was built long ago, right when repulsors were first en vogue, and in a sort of starcruiser-modernism way, the Halcyon celebrates the technology by placing its repulsor columns in the center of the Crown of Corellia dining room for everyone to see. As a design fan and Star Wars nerd, those two things coming together has been extremely fun to see coming to life aboard the ship." 
The story and attention to detail going into the Galactic Starcruiser certainly seem to be on point.  We can only hope that the actual experience will come through as well.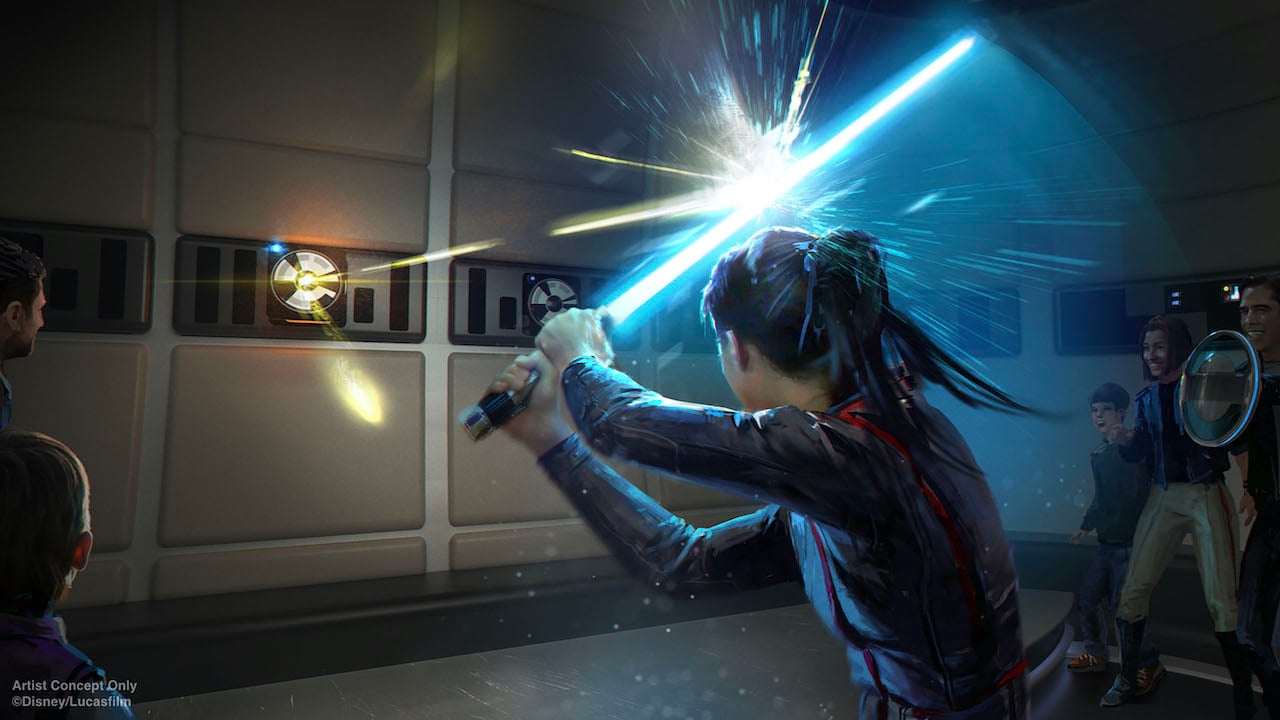 Star Wars: Galactic Starcruiser is expected to open some time in 2022 at Walt Disney World Resort in Florida.  Head to StarWars.com for more of this fun interview.