SWNN's The Resistance Broadcast – Episode 83 – J.J.'s Back!!!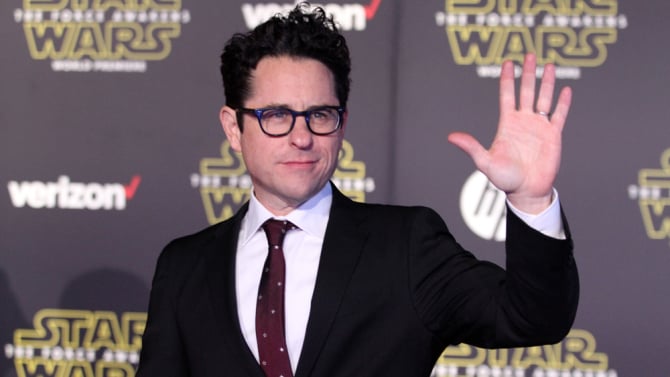 This week on The Resistance Broadcast, we discuss….
Poll Results; JJ Abrams Named Director of Episode IX; Rebels Episode Titles; Forces Of Destiny Coming In 2018; Ron Howard Tweets About Han's Speeder; Is The Force With You?; Tweeting With The Resistance.
Host: Patric Covey
Leaders of the Resistance: John Hoey, Bill Sheehy, James Baney
If you missed our new friend on Force Friday II, here is Porgle The Mucher:
Meet the newest member of the Resistance! Porgle The Mucher! pic.twitter.com/w15uPwCWZo

— Resistance Broadcast (@RBatSWNN) September 1, 2017
And here is the infamous Chewie hug that our very own Bill Sheehy took part in:
#NewProfilePic pic.twitter.com/yZbnkGyRjm

— Bill Sheehy (@StarWarsBill) September 3, 2017
Also, let's give a HUGE congratulations to John Hoey on getting married and James Baney on becoming a father this week. You guys are the best and SWNN sends our best wishes your way.
The Last Jedi Novelizations Not Coming Until March 2018: here
JJ Abrams Episode IX News: here
IDW Article: here
Rebels S4 First Six Episodes: here
Eight More Shorts Coming To "Forces Of Destiny" In 2018: here
Ron Howard Reveals A Speeder: here
Joseph Gordon-Levitt In Episode VIII: here
If you would like to submit questions for the show you can Tweet us at our brand new Twitter account @RBatSWNN using hashtag #starwarsnewsnet, #theresistancebroadcast, #trb, #swnn, message us on the Cantina Forum in the questions and comments thread, or send an email to viralhide@gmail.com.
Thanks for listening, and if you like this episode, don't forget to hit the like button on SoundCloud and subscribe to us on iTunes!
You can subscribe on iTunes, SoundCloud and Stitcher!
Thanks to The Yavin 4 for our intro music.