Chewbacca Actor Joonas Suotamo Joins The Resistance Broadcast Tomorrow for #MakeSolo2Happen Day!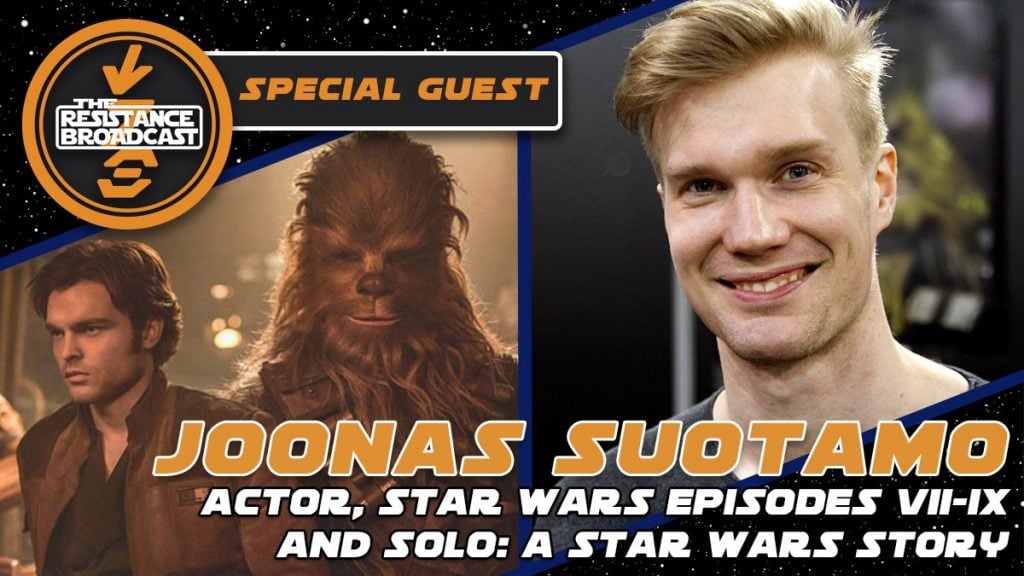 Tomorrow is #MakeSolo2Happen Day and our podcast The Resistance Broadcast will be joined by Chewbacca himself, Joonas Suotamo, for an exclusive interview and to talk about the movement for more Solo adventures! Check out the teaser below.
The Resistance Broadcast is available on our YouTube channel as well as all audio podcast platforms and apps.
If you liked Solo and would love to see more Han and Chewie adventures, like working for Jabba the Hutt, be sure to post all day to your social media accounts using #MakeSolo2Happen tomorrow! Never tell us the odds.