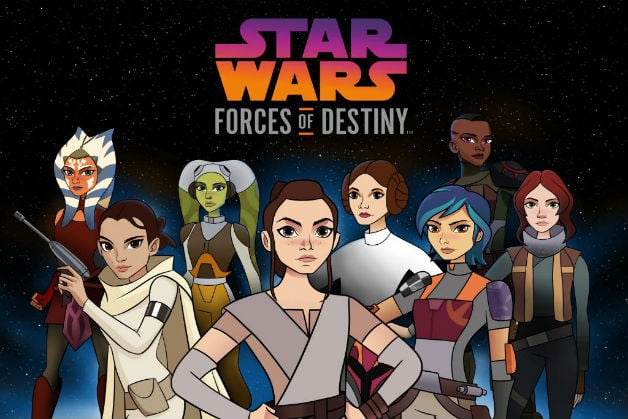 Not only will Star Wars: Forces Of Destiny get another eight episodes this October, but there will also be another eight arriving sometime in 2018.
People working for the fansite Team-Ahsoka recently attended the toy convention HASCON 2017 at a panel dedicated to the Star Wars micro-series. At the panel, it was revealed that more episodes of the series will be arriving in 2018 – and presumably, they ought to feature content relevant to The Last Jedi. Maybe even stuff from the Han Solo film, depending on when this third wave of shorts arrive.
Also worth noting: Han Solo and Finn will appear in a future Rey-centric short, Hera Syndulla will make her debut on the show, and Kylo Ren of all characters will be making an appearance elsewhere. (Perhaps we'll be getting a Phasma-centric episode?) While I personally don't see these shorts as being too remarkable on their own, I do think they're neat palate-cleansers as we wait for more Rebels and for whatever show will come after Rebels.
Click HERE to check out and comment on this topic in our forum The Cantina