UPDATE! Rian Johnson On Directing Episode IX + The Director Confirms Actor Joseph Gordon-Levitt for The Last Jedi!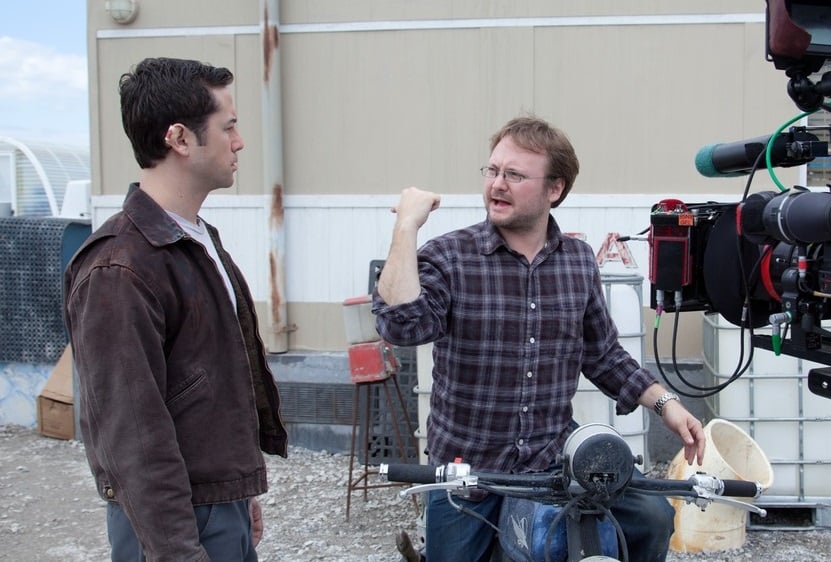 Director Rian Johnson is currently in Tokyo, Japan promoting the The Last Jedi, and according to a tweet from @premiereport, the director revealed at a recent fan event that his good friend, Joseph Gordon-Levitt, has a voice acting role in the upcoming Star Wars movie. Johnson also briefly talked about the rumors that he will direct Star Wars: Episode IX.
『スター・ウォーズ/最後のジェダイ』スペシャル・ファンミーティングに来日ゲストのライアン・ジョンソン監督が登場。世界初解禁情報として「僕のとても仲良しの俳優、ジョセフ・ゴードン=レヴィットがボイスアクトで登場しているよ」との情報が。#starwars #TheLastJedi pic.twitter.com/OXAbZ2lnUr

— PREMIEREPORT/プレミアポート (@premiereport) September 11, 2017
Just in case you don't speak Japanese, it basically just says that Johnson confirmed that Levitt has a voice role in the movie. This should come as no surprise, given that the actor has appeared in all three of Johnson's films, Looper, Brick, and even an uncredited role in The Brothers Bloom.
Due to the nature of the role as a voice performance, don't expect to see the actor in a cameo similar to those of Simon Pegg or Daniel Craig in TFA. As a voiceover, Levitt could be portraying virtually anything, but Rian's words were clear that Levitt will lend his voice to an alien.
In a new video from the same event, Johnson revealed that The Last Jedi is almost ready. The director shared that when he gets back to LA, he will just have a few more days of work. Johnson also briefly spoke about how the cast was very shocked by the development of some the characters in the movie.
You can check the video below:
This video above is not the whole interview with the director, but you can check the full interview here. Perhaps the most interesting information (not discussed above) are Rian's thoughts on the rumors that he will direct Episode IX. Here's what he said (translation via @starwarsweblog):
It was never in the plan for me directing Episode9.

I don't know what's gonna happen.

I was entirely focused on Episode 8.

So now I'm not really thinking about that right now.

Sit down and see who are the next filmmaker.
It seems that there still haven't been any serious talks with the director. However, one would assume that you would remove a director only after you're certain that you have a replacement ready to take over. It will be interesting to see how this develops. Perhaps Rian just doesn't want to distract the audience away from The Last Jedi. I would speculate that if the announcement of the new Episode IX director is delayed until after The Last Jedi hits theaters, then the chances are even greater that Johnson will indeed take over.
UPDATE!
Here are Rian's exact words about Episode IX from the event:
Jordan Pate is Co-Lead Editor and Senior Writer for Star Wars News Net, of which he is also a member of the book and comic review team. He loves all things Star Wars, but when he's not spending time in the galaxy far far away, he might be found in our own galaxy hanging out in Gotham City or at 1407 Graymalkin Lane, Salem Center, NY.