First Six Episode Names For Rebels Season 4 Revealed!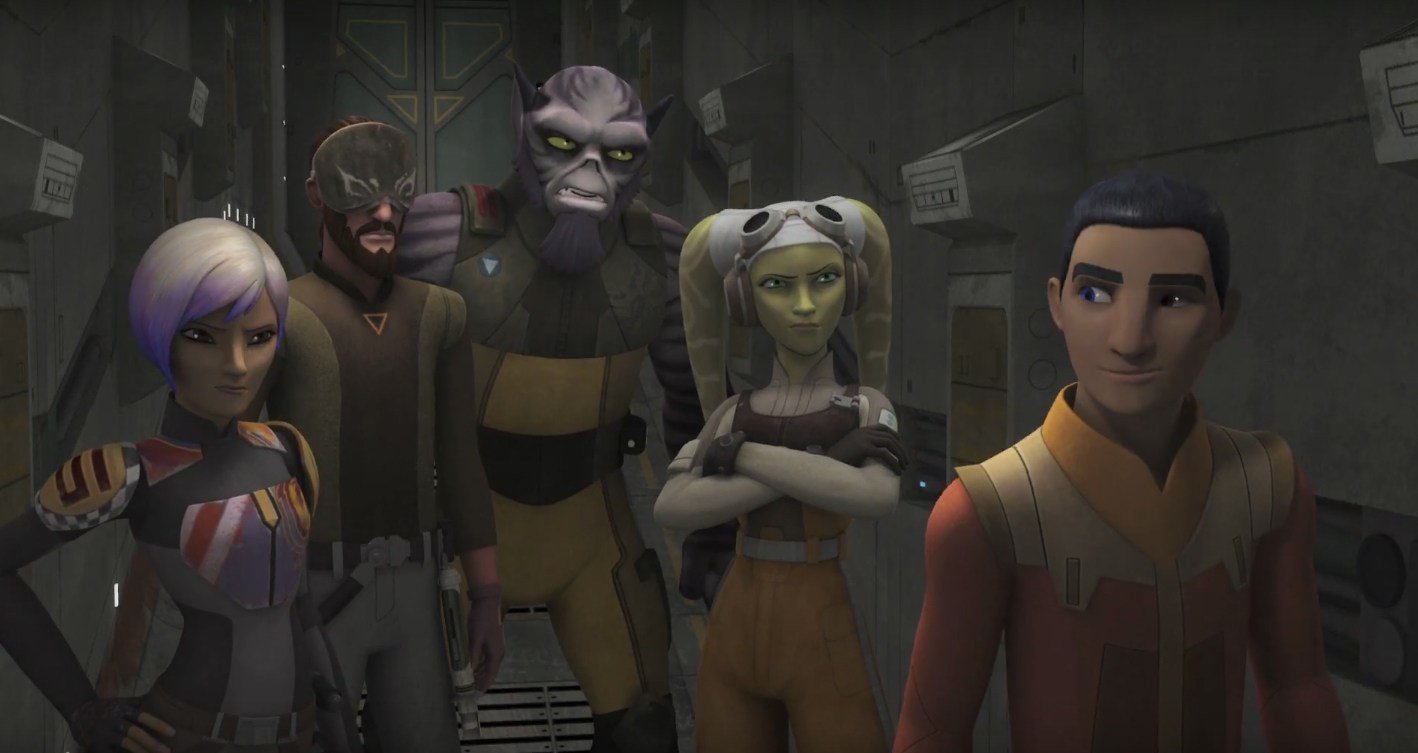 Star Wars Rebels Season 4 looks to bring the beginning of the end to the series in a big way, as the final season of the show will start things off with a bang with a pair of two-part episodes and a new weekly schedule.
According to Jedi-Bibliothek, the names of the first six episodes of Rebels Season 4 have been revealed:
Episodes 1 & 2: "Heroes of Mandalore: Part 1 & 2" (October 16, 2017)
Episodes 3 & 4: "In the Name of the Rebellion: Part 1 & 2" (October 23, 2017)
Episode 5: "The Occupation" (October 30, 2017)
Episode 6: "Flight of the Defender" (October 30, 2017)
What's really interesting is here is that the release pattern suggests that we'll be getting two episodes a day from here on out. WIth a season of 16 episodes, this means that the series could hypothetically conclude on December 4 – which is actually before The Last Jedi hits theaters – provided, of course, that none of those pesky hiatuses enter the picture. (Two hiatuses, or days where only a single episode airs, could be permitted in this case.)
But what's also interesting is when these episodes are airing – Monday nights. And instead of there being a standard premiere time for each episodes, the episodes will be shown over the course of the day they premiere:
Sure – premieres are Mondays and broadcast times are 12:30a, 3:00a, 7:30a, 5:30p and 9:00p.

— Tracy Cannobbio (@Tcann13) September 12, 2017
Star Wars Underworld is also reporting that those who don't want to wait until thirty after midnight can beat the broadcast to the punch by a whole twenty-nine minutes if they have the Disney XD app, which allows fans to watch episodes on the go.
Grant has been a fan of Star Wars for as long as he can remember, having seen every movie on the big screen. When he's not hard at work with his college studies, he keeps himself busy by reporting on all kinds of Star Wars news for SWNN and general movie news on the sister site, Movie News Net. He served as a frequent commentator on SWNN's The Resistance Broadcast.