Star Wars Battlefront II Data Leak Highlights What Will Be Available At Launch.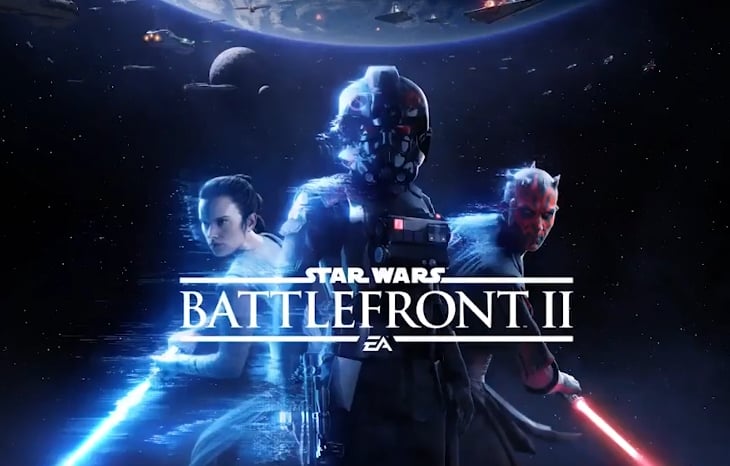 Star Wars Battlefront II is one of the biggest video game releases for the remainder of this year, and as such, more info about the game is inevitably going to leak out ahead of its release two months from now. A new, comprehensive leak suggests that there will be a good amount of content to start off with, with a balance of content across the three playable eras.
A quick thing worth emphasizing, before we get into the data list, is that this is well before additional content from the DLC (all of which will be free) comes in – so if you're disappointed that your hero of choice isn't available just yet, just wait, because they'll most likely be added into the game for free in a few months. Furthermore, as the actual post indicates, this list has content that is subject to change.
Now, on with the show:
So as you can see, there's a good amount of content available this time around, though it's spread more thinly between the eras due to this being the first Battlefront game that has to contend with six playable armies instead of four (or two, as was the case with the last game). Here are some takeaways from this:
While there seems to be a pretty even distribution of content between the eras as far as planets, vehicles, and units go, Heroes and Villains are – at launch – predominantly skewed toward characters that appeared in the Original Trilogy. That being said, it's been suggested that Hero and Villain units will be cross-era to make up for this, so if you want to have Rey fight Darth Maul on Hoth, you can probably do that.
Iden Versio will be playable outside of the game's campaign. Her presence also suggests that other non-movie characters will be added as post-release DLC.
Some content listed above is actually being saved for the first wave of DLC close to the release of The Last Jedi – specifically, Captain Phasma, Finn, Crait, and the battle above D'Qar are all being saved for post-launch to boost game sales. Phasma having a placeholder model in this build should emphasize this. (Also worth noting – those who pre-order the game will get access to TLJ-specific outfits for Rey and Kylo Ren.)
The second wave of DLC will – presumably – be tied to the Prequel Trilogy and The Clone Wars. This assumption is based on the inclusion of a space battle over Ryloth, which itself was home to a major battle during the Clone Wars, as well as concept art suggesting that the Jedi Starfighter Obi-Wan used in Attack of the Clones will eventually be appearing.
A lot of content will be made specifically for the campaign, although it could be added to the general multiplayer experience in later DLC.
DLC based on Original Trilogy content will presumably take a backseat for a while – though content from Rogue One and Han Solo are likely bets to get added relatively soon post-launch.
So while I'm a little bummed out that Darth Maul and Yoda are the only PT representatives at launch, I'm glad to know that more content is coming, and this time it won't be hidden behind a paywall.
Grant has been a fan of Star Wars for as long as he can remember, having seen every movie on the big screen. When he's not hard at work with his college studies, he keeps himself busy by reporting on all kinds of Star Wars news for SWNN and general movie news on the sister site, Movie News Net. He served as a frequent commentator on SWNN's The Resistance Broadcast.